ASAE's John Graham on Inclusion Clauses
Originally, I asked two industry attorneys and one director of sales and marketing for a convention hotel to respond to questions about acceptance or rejection of what we refer to as the "ASAE Clause"—the first clause of its kind that I'd seen since the ones I developed years ago with attorneys for organizations who couldn't meet in specific states that enacted laws that were in opposition to their missions. Because of a potential conflict of interest, instead of running the responses received, I asked ASAE's John Graham to respond for the what/why/how of their development of the provision they hope to negotiate into their contracts.
See below for my experience in using a variation of the clause developed with an AHIA attorney who does work with me and a client.
(Sorry—I cannot provide the specific clause. It's privileged).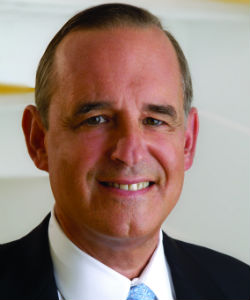 John Graham IV is president and CEO of ASAE, the largest organization representing the interests of the association sector. ASAE's organizational members are trade associations and individual membership societies that represent almost every sector of the economy and countless professions.
The more than 35,000 individual members—association professionals and industry partners [aka "suppliers" to the hospitality community and other aspects of association and meeting management]—lead, manage and work in or partner with organizations in more than a dozen association management disciplines, from executive management [to meetings] to finance to technology. Together, they represent more than 7,400 organizations and create a vibrant community that makes the world smarter, safer and better every day.
These were the questions sent to John Graham:
1. What did ASAE consider when developing the clause and who was involved in the development and consideration of its use?
2. Is ASAE hopeful of having it included in all future contracts for all of their face-to-face meetings?
Response from John Graham: ASAE's force majeure clause and our D+I advocacy influencing model resulted from a three-year D+I strategic plan that was developed by our Diversity+Inclusion Committee with the support of ASAE's Board of Directors. Both were approved by the ASAE Board last August.
The impetus was really that we don't want to be caught flat-footed when new laws or regulations come into being that we feel discriminate against members of our community. We wanted to make it very clear to our members, our volunteer leaders, our industry partners and other stakeholders in the ASAE community that we support diversity and inclusion practices not only within the association profession, but in the various municipalities and states in which we host conferences and events.
Also, to be clear, we are not trying to be the moral authority for the industry. But we do feel a responsibility to a.) have a framework for making our own decisions consistent with our commitment to diversity and inclusion; and b.) provide a model that other associations can use in their own decision-making process.
Moving forward, we are committed to including the force majeure clause in every contract we sign for our face-to-face meetings. We're not telling other associations how they should operate, but our goal is to be completely consistent in our decisions about where to locate an ASAE event. If a particular state or municipality passes laws that deny services or public accommodations to any segment of our membership, then we're not going to come.
Joan's Note: This is the clause ASAE sent to members on request for their use. In the case of a client, this was revised by an attorney and by the client itself, to reflect their specific needs and was accepted for new meetings:
It shall be considered an incident of force majeure, and thus relieve Event Sponsor of any obligation to Property under this Agreement, including but not limited to waiver of any cancellation or attrition penalties, and Event Sponsor will receive in full a refund any amounts paid to Property pursuant to this Agreement, if, at any time between the effective date of this Agreement and the beginning dates of Event Sponsor's event, Event Sponsor provides written notice to Property of cancellation of this Agreement based upon any state or local government arm, including a legislature, board or agency in the jurisdiction of the Property, having enacted legislation or regulation that has the effect of: 1) repealing existing legal protections or prohibiting the passage of legal protections for Subject Individuals; 2) allowing discrimination against Subject Individuals in employment, housing, or public accommodations or services; or 3) prohibiting Subject Individuals from accessing facilities (including, but not limited to, restrooms), where "Subject Individuals" are those identified in the legislation or regulation based on race, color, religion, national origin, age, marital status, personal appearance, sexual orientation, gender identity, family responsibility, political affiliation, or disability.