5 Cities to Watch for Meetings and Events in 2018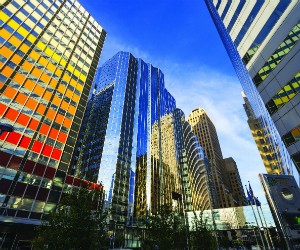 Urban districts are heating up in a multitude of places around the country. We asked meeting planners for input on what cities they think are up-and-coming and why the locations are trending nowadays.
Christa Mekki, Founder of Magnetic Magnificent Events
and President-Elect 2018 of SITE Northern California Chapter
[Based in Pleasanton, California]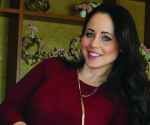 CITY TO WATCH NO. 1: OKLAHOMA CITY
 
What kind of meeting did you host in Oklahoma City and what made it such a success?
For the last three years, we have hosted a large, multiday, international conference at the Cox Convention Center in Oklahoma City. The proximity from hotels to the convention center is one of the main factors that made our event a success.
Why is this city up and coming?
It is such a fun city. From the convention center, all the action is within walking distance. One of the areas, known as Bricktown, has become an amazing foodie neighborhood with an array of food types, friendly Oklahoma service staff and affordable prices.
Are there other factors making OKC a hot destination to watch?
Oklahoma City is developing a rail transit from the convention center area and neighboring hotels to other destinations around the downtown area.
This development, when finalized, will make it easier for attendees to get around, enjoy the city and experience more of the city's greatness, without piling into a charter bus or ride share.
What were some venues that worked well for your program?
Working with the Cox Convention Center and the Renaissance Oklahoma City Convention Center Hotel for our meeting space was such a pleasurable experience. The Cox team executed all plans with ease.
The Renaissance made sure our guests felt valued throughout their stay.
We also utilized an off-site venue, Level III Lounge. The venue is within walking distance from the host hotel and convention center. It is a family owned nightclub that we were able to buy out for a welcome reception for attendees. It was the perfect way to kick off the event.
Level III Lounge was fully equipped with lighting, sound, ambiance, VIP sections, a great staff and a full bar.
They even added the resident DJ for our event.
What did attendees like most?
Attendees enjoyed the ease of accessibility to nightlife and food outlets, and the affordability. Getting the Southern hospitality, Oklahoma style, was a high point for attendees as well.
What other venues would you consider if you returned to OKC?
We will not be returning to Oklahoma for a few years, but when we do, we are interested in Skyline, which is an event center in Bricktown, Overholser Mansion and Chevy Bricktown Event Center for our social events around the conference.
CITY TO WATCH NO. 2: LOUISVILLE, KENTUCKY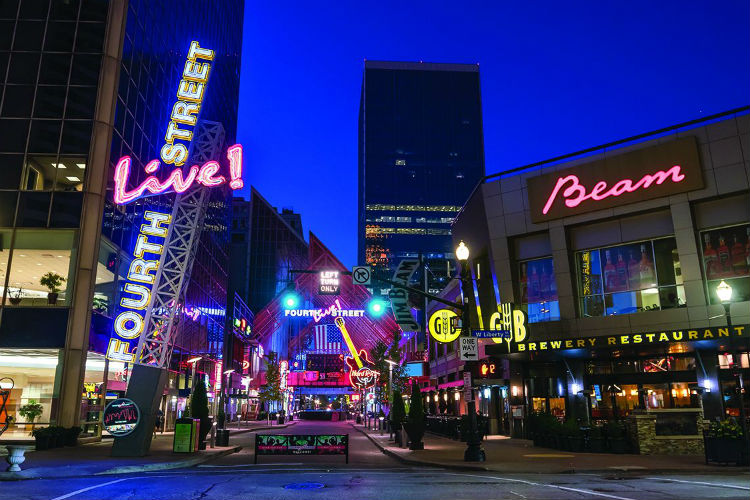 Describe your meeting in Louisville and what made it such a success.
In summer 2017, we hosted a multiday, international leadership conference for a direct sales organization in Louisville. What made this event one of the best we hosted was the ease of access and affordability of Louisville. Many of the attendees were within driving distance of the city.
Why is this city up and coming?
Louisville is an up-and-coming city because of the ongoing development of the downtown area, specifically for conventions and meetings. Louisville has maintained classic charm while modernizing the downtown. One of the largest and most historic venues in Louisville, the Galt House Hotel, is about to undergo a total remodel.
My prediction is they keep the core design while modernizing the interior and making it more competitive with the new developments.
Are there other factors making Louisville a hot destination to watch?
With live entertainment all summer at Fourth Street Live!, the brand-new downtown convention center, the Muhammad Ali Museum and the ever-growing Bourbon Trail, Louisville is definitely going to be getting more attention for meetings and events.
What were some venues that worked well for your program?
We used a few hotels for our sleeping rooms, which was nice to have options for attendees. Our main host hotel was the Embassy Suites Downtown. It was the most beautiful Embassy Suites we've ever seen, located right in the action.
Our general session venue was the Brown Theatre, operated by the Kentucky Center for the Arts. The staff was incredible and made our event so easy to manage logistically.
For our closing party, we used the Mercury Ballroom (a Live Nation venue). It was fully equipped with exactly what we needed and was located two blocks from the hotel—perfect for our attendees. Many of those in attendance say it was the best closing party they have experienced.
What did attendees like most?
Our attendees love the walkability of Louisville, the great eateries, the history and the Bourbon Trail. There was so much to do outside of the event, people were entertained and felt like they got more from the destination than just the meeting.
What other venues would you consider if you returned to Louisville?
We are keeping Louisville on our list for future possibilities. Next time, we will definitely be using the Muhammad Ali Center, home of the Muhammad Ali Museum, for one of our social events.
Rick Turner, Account Executive,
Extraordinary Events [Based in Cleveland]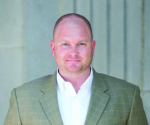 CITY TO WATCH NO. 3: CLEVELAND
 
Describe your events in Cleveland.
We've hosted a number of events in town that started off as being a bit "run of the mill."
Our goal as an agency is to be as creative as possible, and we wound up taking existing spaces and transforming them into completely immersive environments.
Why is this city up and coming?
Cleveland has increased the inventory of its sleeping rooms and is now developing more downtown living. The cost of doing an event in Cleveland is a fraction of what it would be in other markets, and you have a very dedicated and talented industry workforce that is not just willing but eager to go the extra mile.
The growth of the hospitality and events community in the region is second to none.
Planners don't need to "bring the circus to town" as there are dozens of incredible creative partners in and around Northeastern Ohio. The culinary scene, nightlife and safety of the city are all attractive aspects for out of towners, and getting around is a breeze.
What are some venues that have worked well for your programs?
The Music Box Supper Club is one of my go-to event spaces. They have it all: incredible food, plug-and-play A/V, great event spaces and one of the best views of the city.
Right across the river are FWD Day + Nightclub and Magnolia Cleveland, two of the region's hottest clubs. FWD bills itself as a "day club" and is a very unique space for a corporate meeting that can be held poolside. It's our own slice of South Beach on the Cuyahoga River. Magnolia, the sister property to FWD, is a more traditional club environment with one of the most unique entryways I've ever encountered.
The House of Blues Cleveland is one of my favorite spaces anywhere. It's a converted department store that has so many great function spaces that are truly outside the box.
I use the Foundation Room for a number of more intimate events and have taken over the whole space for a very nontraditional tradeshow. Their staff truly treats you like family, and that makes a huge difference when I'm looking for a destination.
What do your attendees like most?
Safety and affordability are key. The region proved during the 2016 RNC events that we can handle a large group with minimal hiccups and few distractions.
Do you have advice on other experiences planners should consider?
When you make the trip, don't miss the lakeshore, spend time on East 4th Street, walk through Gordon Square, and explore University Circle.
Denise Adam, Senior Director,
Global Accounts, HelmsBriscoe
[Based in Port Washington, New York]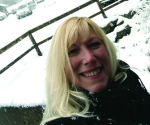 CITY TO WATCH NO. 4: MEMPHIS, TENNESSEE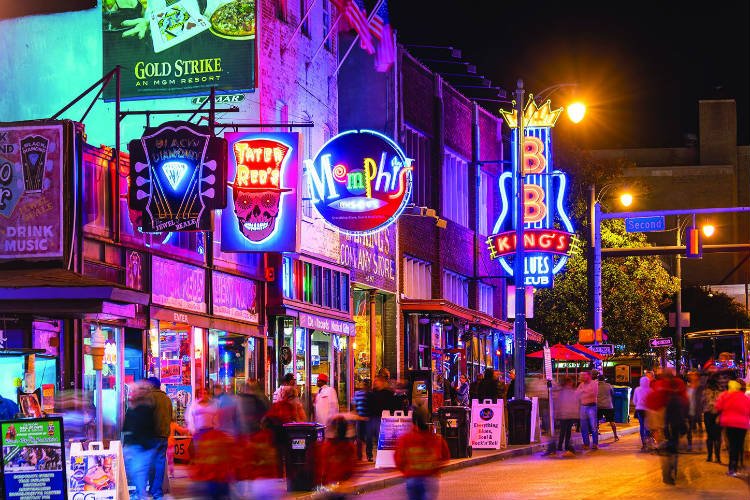 Describe your meeting and what made it such a success.
We held the Printing Industries of America Association meeting here several years ago, and in May 2020, Memphis is hosting BKR International at the Peabody. The history, culture and food added to the success of the Printing Industries program. The growth that the city is starting to experience along with all the improvements is what has enticed BKR to bring their conference to the city. 
Why is this city up and coming?
The city is investing in the infrastructure. The convention center is getting ready for a major overhaul.
The renderings are amazing.
Are there other factors making Memphis a hot destination to watch?
I think Memphis has the potential to grow up to be the next Nashville. It has the music, the cultural draw and the history, and amazing restaurants and famous chefs are taking notice and opening up restaurants in the downtown corridor. It is expanding airlift, so flights will be easier and less expensive to book.
And as the rates in Nashville have risen exponentially in the past few years, my clients are choosing Memphis for a very similar experience at a much lower cost.
What were some venues that worked well with your program?
The whole Graceland complex has gone through a major transformation. They built a huge museum across the street from the mansion and added a theater and restaurant.
Next door, they built a beautiful four-star resort hotel (The Guest House at Graceland) that has 450 sleeping rooms, beautiful meeting space that can host large groups and a wonderful theater with 456 seats. They closed the Heartbreak Hotel, and that land is next up to be developed. They are making this a destination unto itself.
We have taken over Graceland, starting in the Presley Motors Car Museum with appetizers, moving to the clothing section of the Entertainer Career Museum for a buffet dinner and then having dessert in the end section. We also run buses over to Graceland mansion for our folks to tour.
During the day we are having two different tours. One is the cultural tour visiting the National Civil Rights Museum, Slave Haven Underground Railroad Museum and The Cotton Museum along with a barbecue lunch. The second tour takes us to the Blues Hall of Fame, Sun Studios, Stax Museum of American Soul Music and the Memphis Rock 'n' Soul Museum.
We are also having a private lunch on this tour at the top of the Bass Pro Shops Pyramid. It's definitely an attraction even though it's a store as it has a restaurant at the top with incredible views of the river.
What did attendees like most?
The nightlife and food choices right outside the hotel. 
What other venues in Memphis do want to explore?
The next time I return, I want to see the zoo as that has also been transformed. I want to take a riverboat tour as well, as I've heard great things.
Evelyn Hall, Executive Assistant, Office of the President/CEO,
Credit Union of Texas, Dallas [Based in Dallas]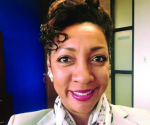 CITY TO WATCH NO. 5: COLORADO SPRINGS, COLORADO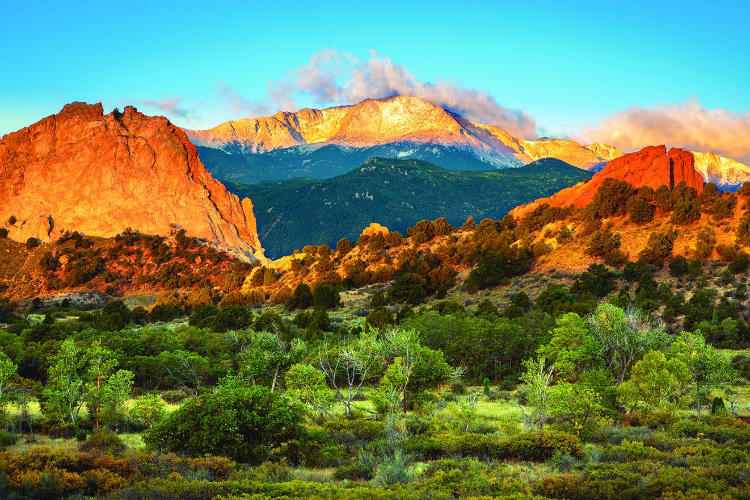 Describe your meeting and what made it such a success.
We held an executive off-site meeting in Colorado Springs. It was successful because from the moment we landed, all attendees were in awe of the natural beauty and mountains all around. The air was clean and fresh. I made sure to take our receptions outdoors, and the teambuilding opportunities were vast.
Why is this city up and coming?
The city has invested in designing purposeful and innovative meetings.
Colorado Springs is a beautiful and exciting destination, with unique venues for all sizes of meetings, and it has convenient access whether flying or driving in. They have fantastic accommodations and flexible meeting space, with plenty of attractions and activities.
Colorado Springs prides itself on sustainability. It has an entire office dedicated to innovation and sustainability, in agriculture, arts and culture, economic development, education, energy, health, materials management, transportation and water management.
What were some venues that worked well with your program?
The golf courses and wineries thrilled our meeting attendees.
My attendees also loved the private dining venues. MacKenzie's Chop House is located in the Historic Alamo Building, and the Penrose Room offers contemporary European cuisine.
It's the only Forbes Five-Star, AAA Five Diamond restaurant in Colorado Springs.
What other venues or experiences would you consider in Colorado Springs?
My company is targeting Garden of the Gods to host our Shareholders Strategic Planning Session in 2019.
One of the off-site activities that we're interested in is Locked in Escapes, which encourages collaboration with fun teambuilding exercises.