2018 Meetings Trendsetters: 20 Industry Agents of Change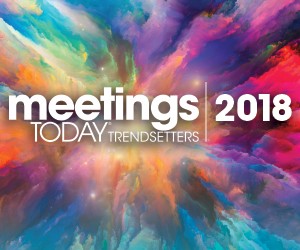 Just planning and executing meetings is deserving of a medal in many cases, but there are some in our industry who truly go above and beyond to set the bar higher.
Following are 20 professionals—selected by polling our readers, consulting with past Meetings Trendsetters and our editors and contributors, and reaching out to others in the industry—who have taken a leading role in the last year.
Looking for previous years' lists? Follow the links below!
We encourage readers—and our honorees—to share the good news!
 THE PLANNERS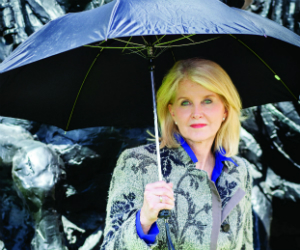 Brenda Rivers
President & CEO // Andavo Meetings, Incentives and Consulting
SPECIALTIES: Event security and duty of care
In the year since our last Meetings Trendsetters were featured, event security has tragically risen to the fore. Brenda Rivers is one of the leading meeting professionals raising the alarm about how unprepared we are, and how not exercising proper duty of care to mitigate risk not only imperils the well-being of attendees, but also the survival of organizations.
Recent work has included presenting risk management programs at PCMA's Convening Leaders, industry association chapter events and our 2018 On Location roundtable at Convening Leaders. Her new book, The Meeting and Event Risk Management Guide, is now available.
Related Content With Input From Brenda Rivers: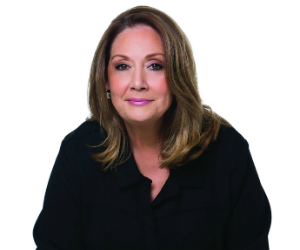 Renee Radabaugh
President & CEO // Paragon Events
SPECIALTIES: Events services and association management
A proponent of eco-friendly events and an expert on crisis management, having weathered Hurricane Irma, 30-year events industry veteran Renee Radabaugh also is on the board for the Association for Women in Events (AWE). She gives back to the industry by providing mentorship, career guidance and thought leadership to those rising up in the industry, as well as offering an award-winning internship program that entrusts interns with significant responsibilities that result in a high job placement rate.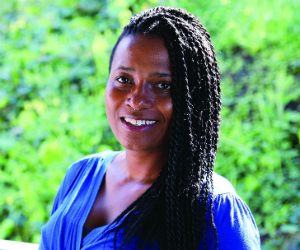 Zoe Moore
Entrepreneur // LB Alliance
SPECIALTIES: Connecting people, advocacy and diversity
An Army veteran who brings the skills she learned in the service to her professional life, Zoe Moore is the founder of event resource group LB Alliance, based in Oakland, California. Moore's mission is to advocate, support and promote under-represented professionals in the meetings industry.
Currently the chair of NCCMPI's Diversity + Inclusion Task Force, she is pursuing partnerships with industry associations to help embed D+I into their culture.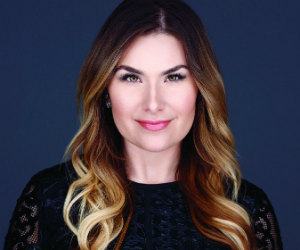 Carrie Abernathy
Vice President, Thought Leadership & Strategy // Convenience Distribution Association
SPECIALTIES: Fighting sexual harassment
The #MeToo and #TimesUp movements lit a fire by bringing sexual harassment predators to justice. Ahead of the curve, Carrie Abernathy helped found the Association for Women in Events in 2015 with the idea of empowering the professional development of women in the hospitality industry, along with fighting sexual harassment. AWE has since garnered major meetings industry recognition and sponsorships to keep the momentum going.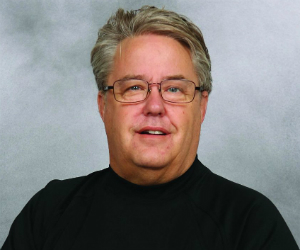 David Bruce
Founder/Executive Director // Meeting Planners Unite
SPECIALTIES: Advocacy for independent meeting planners
When Marriott International cut independent meeting planner commissions to 7 percent from the traditional 10 percent, a shock wave reverberated through the industry.
Longtime independent planner David Bruce, who owns CMP Meeting Services, quickly led the charge to combat the commission-cutting trend by forming independent planner association Meeting Planners Unite, with a goal of representing the interests of indies well beyond merely commissions.
Related Content With Input From David Bruce:
Tahira Endean
Event Producer // BC Innovation Council
SPECIALTIES: Author, event design, speaking
The author of Intentional Event Design, Our Professional Opportunity, Tahira Endean places the emphasis firmly on the purpose of any event and using elements ranging from technology to wellness to achieve that goal.
An event producer for British Columbia's BC Innovation Council, she uses neuroscience concepts to create meetings with meaning and that build trust.
Related Content Featuring Tahira Endean: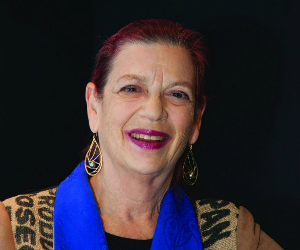 Sandy Biback
Retired (sort of) // Imagination + Meeting Planners
SPECIALTIES: Anti-human trafficking advocacy
One may not expect to see a retired 35-year meetings industry veteran on a "trendsetter" list, but Sandy Biback has a hard time not remaining involved in the industry she loves.
Her latest "job" may be her most important yet, as she is a volunteer leader of the Meeting Professionals Against Human Trafficking effort, which enlists hospitality industry workers and others who travel frequently to engage with law enforcement to protect and get justice for victims of human trafficking.
Related Content Featuring Sandy Biback:
 THE EDUCATORS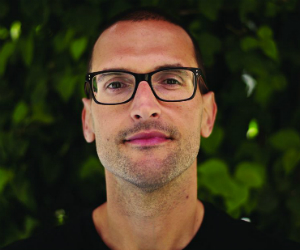 Julius Solaris
Editor // EventMB
SPECIALTIES: Meetings and events industry blog
A true events industry thought leader, Julius Solaris operates Event Manager Blog and has written more than 10 books on event tech, event marketing, meeting design and innovation.
Solaris is also the founder of the Event Innovation Lab, an immersive training program for Fortune 500 companies and event teams. His Event Planning and Management LinkedIn group, which he started in 2008, has grown to be the largest community of event planners online, with 376,000 members.
Solaris is also a featured speaker at various meetings industry events.
Related Content With Input From Julius Solaris: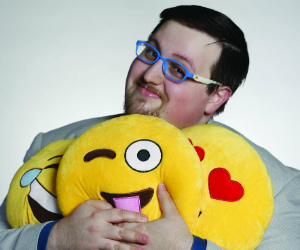 Alex Plaxen
President & Founder // Little Bird Told Media
SPECIALTIES: Social media/marketing strategy
Recognized as one of PCMA's 20 in Their 20s in 2016 and most recently a recipient of MPI's RISE Award for Young Professionals, Alex Plaxen helps associations, corporations and suppliers shore up their social media, customer service, community building, content creation and sponsorship efforts, and also takes the stage to speak at major meetings industry conferences. He recently joined up with MPI to develop a crisis communication plan and accredited education course for meeting and event organizers.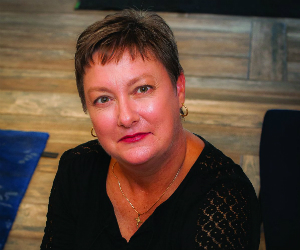 Tyra Hilliard
Assistant Professor // College of Coastal Georgia
SPECIALTIES: Meetings industry law, education and speaking
Tyra Hilliard's work as an attorney representing the meeting planner side of the industry, as well as her frequent appearances as a speaker on the industry event circuit, really came to the fore with the unprecedented 2017 hurricane season that called for her expertise in crisis preparedness and liability issues.
Hilliard currently teaches a full slate of hospitality courses at the College of Coastal Georgia, adding to her long resume as a professor.
Related Content With Input From Tyra Hilliard: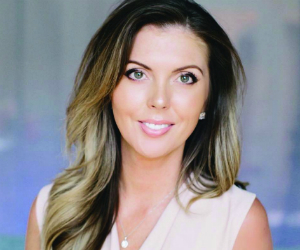 Kate Patay
Chief Strategy Officer // Patay Consulting
SPECIALTIES: Speaking, consulting, coaching and influencing
With a tagline of "Brand. Image. Strategy." Patay Consulting knows how important a finely tailored image is in the meetings and events industry. Over and above that, however, Kate Patay has recently embarked on initiatives involving speaking out for gender equality, image and brand updates to help create more inclusionary companies and cultures, and the importance of transparency within the meetings industry.
A nearly 20-year events veteran, she is a frequent speaker at industry functions.
Related Content With Input From Kate Patay: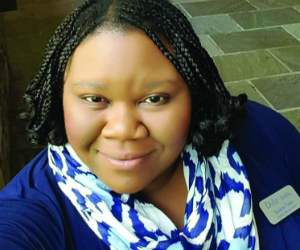 Quiana Tyson
Chair // Duke Special Event Planners Council
SPECIALTIES: Continuing education, event planning
While her main job is director of special events at Duke University's Pratt School of Engineering, Quiana Tyson goes above and beyond in her role as chair of the Duke Special Event Planners Council. The group is made up of more than 150 planners from Duke University and Duke Health, and provides continuing education, offering an annual one-day conference focusing on vendor relations, guest service and networking.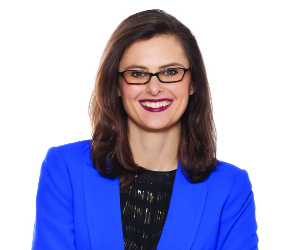 Holly Duckworth
CEO // Leadership Solutions International
SPECIALTIES: Speaking, leadership training
The No. 1 pick generated from our poll of readers, Holly Duckworth has made quite an impact on the meeting planners and organizations for which she's given keynote presentations. Specializing in mindful leadership, Duckworth has contributed to The New York Times and penned the books Mindful Leadership: The Stress-Free Guide and the award-winning Ctrl+Alt+Believe: Reboot Your Association for Success.
Related Content Featuring Holly Duckworth:
 THE SUPPLIERS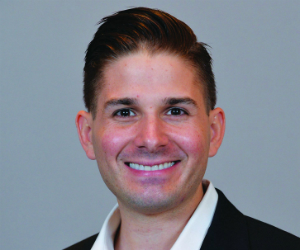 Donald Contursi
President // Lip Smacking Foodie Tours
SPECIALTIES: Destination culinary tours
Since launching his company in 2014, Donald Contursi has blazed an innovative culinary trail through Sin City, which has risen to be one of the world's most exciting foodie destinations. Accolades have included being named "Best Tour," "Best Fine Dining" and "Best Brunch" by the Las Vegas Review-Journal, and ranked as one of the "Top 3" tours in Las Vegas by TripAdvisor and the No. 1 Las Vegas tour on Yelp.
Lip Smacking Foodie Tours can accommodate groups from 10 to 250, with stops at up to five top restaurants in Las Vegas. Guests get the VIP treatment by meeting with chefs who explain their signature dishes.
Related Content Featuring Donald Contursi: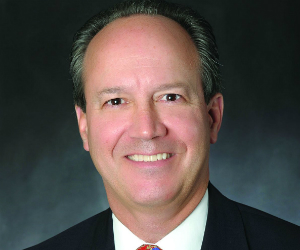 David DuBois
President & CEO // International Association of Exhibitions and Events
SPECIALTIES: Exhibition/tradeshow association
Having worked in the meetings industry from the hotel side to the CVB side and in leadership roles at MPI and PCMA, David DuBois has been a Meetings Trendsetter for longer and at higher levels than just about anyone.
At IAEE, DuBois is charged with leading an association for a massive industry that is successfully navigating an unprecedented period of change.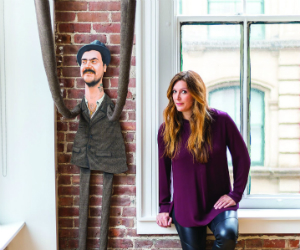 Sara Schiller
Founder & CEO // Meet
SPECIALTIES: Day-use conference center innovation
Sara Schiller, the former senior vice president of real estate marketing for Starwood, launched Meet 10 years ago and has since blazed trails in New York City's meetings world.
Meet's current portfolio includes three full-service venues that are designed to inspire attendees to think creatively for strategy and brainstorming sessions. In 2015, Schiller launched Meet Design Studio, which provides meeting space consultation and installation services for events. In 2016, she unveiled Meet Concierge, which offers pantry and fridge stocking, office management and meeting and event services.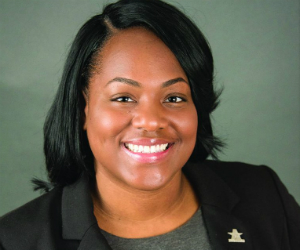 Celia Anderson
National Sales Manager // Experience Columbus
SPECIALTIES: Destination sales, author
While handling the SMERF, hobby and multicultural markets for Experience Columbus would be a full slate for most, Celia Anderson finds the time to dedicate her communications talent to being a TEDx speaker and published author, as well as formerly being an adjunct professor at Northwest Arkansas Community College. Other accolades include her induction into the Multi-Ethnic Sports Hall of Fame for her community work.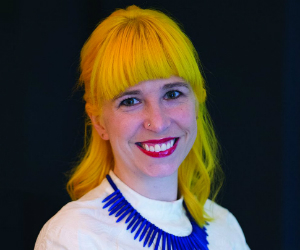 Kiki J. Fox
Senior Manager of National Sales // Core-apps
SPECIALTIES: Fighting sexual harassment
Assuming the role of president of the Association for Women in Events from Carrie Abernathy, Kiki J. Fox (a co-founder of AWE) is taking over the management of the association and plans to launch education programs targeted to eradicating sexual assault in the workplace, along with providing people with resources, a community and a space where they feel action is finally being taken to combat sexual harassment in the hospitality industry and beyond. Fox also sits on the Women's Task Force for IAEE.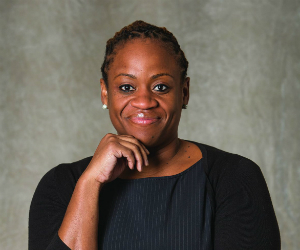 Nicole Edmund
Vice President, Community // MPI
SPECIALTIES: Association management, advocacy
Since January 2018, 20-year association management veteran Nicole Edmund has been charged with overseeing MPI's membership and chapter business teams.
Her most trendsetting role, however, is representing MPI on the Events Industry Sexual Harassment Task Force, an umbrella group of industry organizations that are fighting sexual harassment.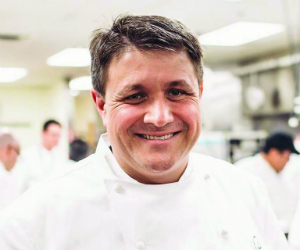 Eric Klein
Vice President of Culinary–Partner // Wolfgang Puck Catering
SPECIALTIES: Catering management
"Having grown up in Wolfgang's kitchen"—L.A.'s Spago—Eric Klein has been with WPC since 1996, with a roughly 10-year break in which he led the culinary experience at acclaimed restaurants, his own steakhouse and Bellagio in Las Vegas.
His most rewarding roles include leading WPC's Governors Ball at the Oscars and combating food waste with L.A.'s Chefs to End Hunger, Dallas' Equal Heart and other food recovery programs.
Related Content With Input From Eric Klein: