12 Ways to Prevent Luggage Theft and Minimize Hassles If It Happens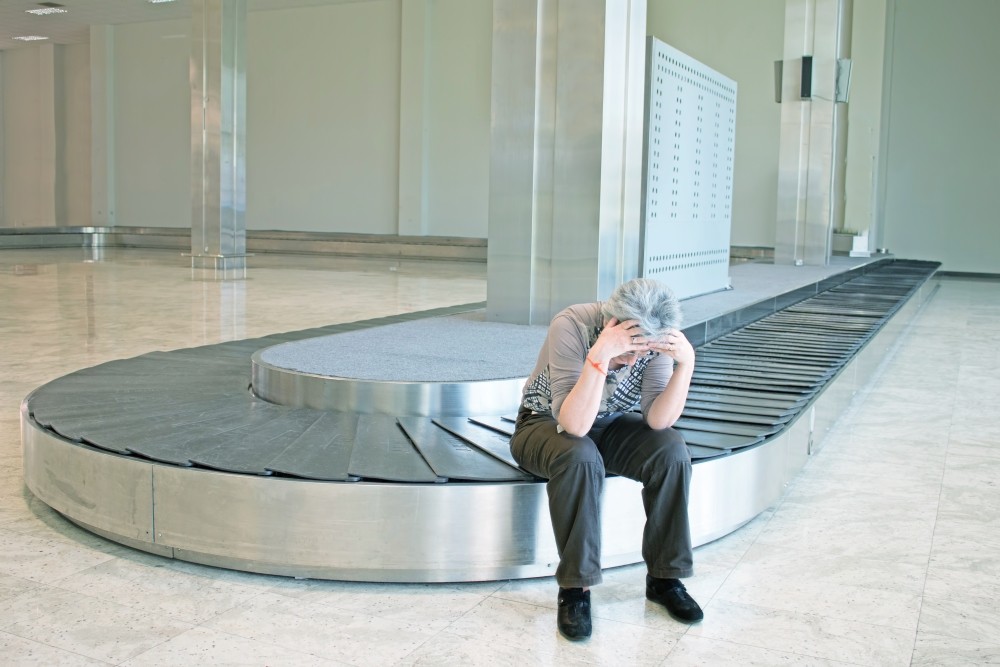 [Editor's note: This story has been updated from a previous version from 2018.]
It's that sinking feeling in your stomach when you can't find your suitcase after all the bags have been dropped onto the conveyer belt. It's particularly unsettling if it's on the front end of a business trip when you arrive at your destination facing a full schedule of meetings and no time to deal with the consequences of a stolen bag.
The viral January 2023 tweet of a woman who tracked her stolen luggage using an Apple AirTag is a reminder of how easy it is for someone to walk away with luggage from baggage claim areas without being stopped by security. Or in the case of the viral tweet, sometimes the airlines themselves can mishandle your precious luggage!
Moreover, many suitcases look similar, and anyone caught stealing a bag can simply say they thought it was theirs if they are approached by authorities or the bag's rightful owner. 
With millions of people now traveling after the end of the Covid-19 pandemic, stories like that viral Twitter thread are becoming more widespread. Luggage theft is becoming more common at airports around the world, and travelers would be wise to take action.
Following are the top 12 tips to reduce the chance of someone stealing your luggage and minimize stress and hassles if it happens. 
1. Carry Your Bag on Instead of Checking It
Not only will this force you to pack light, but it can also save you the cost of checked luggage. Which, depending on the airline, can be around $30 per bag! Keeping most or all of your luggage with you at all times is the number one way to avoid having it become lost or stolen.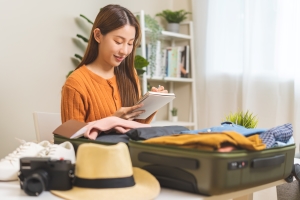 2. Pack Extra Things in Your Carry-On
If you do check luggage, make sure to have an extra change of clothes and toiletries in your carry-on bag. This will help alleviate some of the stress of losing your checked luggage by providing you with back-ups of any of your day-to-day essentials. 
3. Make Checked Luggage Easy to Identify
If you must check luggage, make sure it is easily identifiable by purchasing a colorful or patterned bag instead of a more standard color like black or gray. This will help you identify your bag more easily and could help you save precious seconds or minutes if you need to report your bag as stolen. Also avoid purchasing high-end or designer suitcases, as these can quickly become targets of luggage thieves.
If you cannot afford to buy a new suitcase, you can tie a brightly colored ribbon onto the bag handle, which will also make the bag easy to identify and will deter thieves from lifting your bag from the carousel.
4. Never Pack Valuable Items in Checked Luggage
Since luggage theft is becoming more and more common, it is always a good idea to carry any valueables such as your phone, laptop, or headphones on your person at all times. You can also store them in your carry-on bag, which will allow you to keep an eye on your bag throughout your time at the airport.
[Related: Tips and Tricks for Combating Jet Lag and Business Travel Fatigue]
5. Invest in an Apple AirTag
AirTag is a product from Apple that offers an easy way to keep track of your stuff. Simply place the AirTag tracker somewhere inside your checked luggage, and then see its location at all times in the Find My app on your iPhone.
The AirTag tracker also has features such as playing a sound on the built-in speaker, and telling you exactly how far you are from your AirTag Precision Finding. 
If you don't have an iPhone, there are plenty of AirTag alternatives for Android or Samsung devices. 
6. Lock Checked Luggage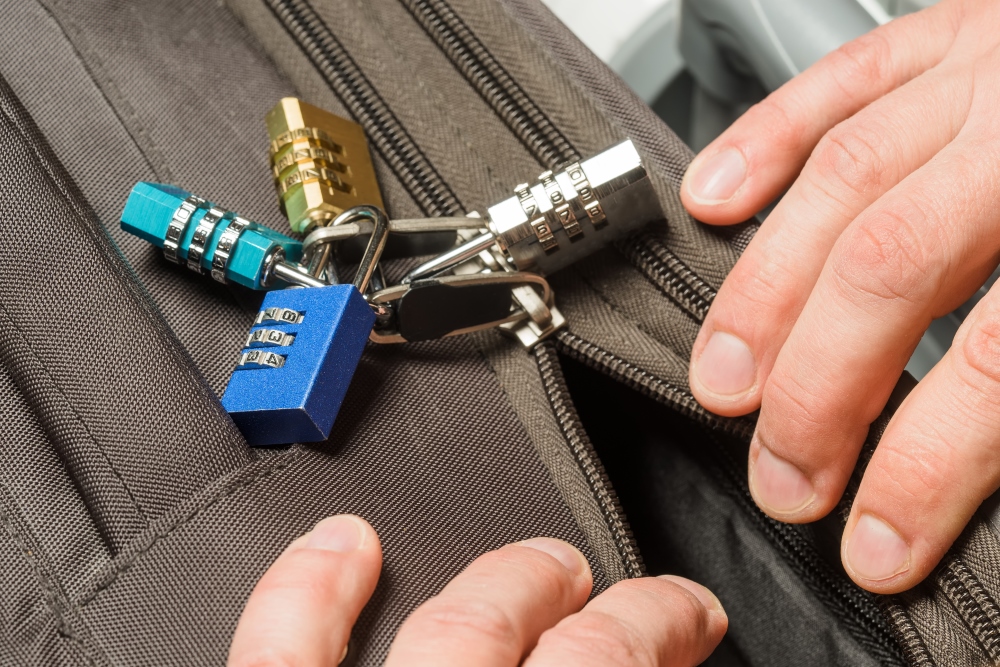 Some suitcases come with locks pre-installed that require a combination in order to open the bag. If your suitcase does not have this, you can invest in a TSA-approved luggage lock to keep your valueables safe.
7. Place a Copy of Your Boarding Pass Inside Your Checked Luggage
Placing a copy of your boarding pass in your checked luggage will allow any good Samaritan who finds your lost bag to return it to its rightful destination. This will also help in case the airline you're traveling with manages to misplace your luggage or send it to the wrong destination. Providing a copy of your boarding pass will help anyone who finds your bag find its rightful owner faster. 
8. Take a Photo of What's In Your Checked Luggage
Take a photo of the contents of your checked luggage just before placing it all in the bag to provide evidence in case you need to file a claim.
Most airlines will reimburse travelers up to a certain amount if the loss of the luggage was caused by them. Check restrictions on excluded items with your airline.
[Related: Is Air Travel Stress Preventing Full Business Travel Recovery?]
9. Purchase Baggage Insurance
Consider purchasing baggage insurance, which covers lost, damaged or stolen checked or carry-on luggage. Some travel insurance may also cover luggage.
10. Go Directly to Baggage Claim
After exiting the plane, go directly to baggage claim to retrieve your checked luggage. Aim to arrive before the bags are loaded onto the conveyor belt so you can spot your suitcase as it is dropped. 
11. Check the Baggage Claim Area
If you do not see your suitcase on the belt at baggage claim, check the surrounding area, as some airlines may remove some bags from the belt and place them in an area nearby. This is especially important if your flight was delayed or you had to wait on the tarmac for an extended period of time, as your luggage will most likely have been moved somewhere else. 
12. Can't Find Your Bag? Don't Panic, Report It Immediately 
If all else fails and you truly cannot find your bag at baggage claim or the surrounding areas, don't panic, but simply report it to the airline's customer service agents immediately. If necessary, file a claim with the airline and TSA. Be prepared to provide documentation of the contents of the bag, including any receipts for items.
Read this next: 10 Sustainable Business Travel Products for Your Next Trip