One Year Later: Where Does Public Safety and Security Stand in Vegas After Harvest Festival Shooting?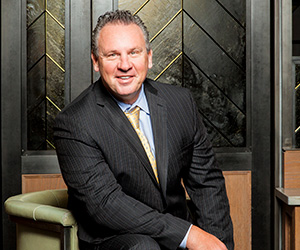 The mass shooting at the Route 91 Harvest festival on October 1, 2017, tragically underscored the challenges of securing one of the world's most active leisure and business destinations. In Las Vegas, built on tourism and meetings, security monitoring is a formidable task, with metrics to match.
Offering nearly 150,000 hotel rooms, Las Vegas welcomes 6.6 million convention attendees and more than 42 million visitors from around the globe every year. That's a daunting amount of people, real estate and infrastructure to watch and secure. The Las Vegas Convention Center alone has 5,500 doors.
Principal agencies safeguarding Las Vegas include the:
Through close inter-agency collaboration and communication, they maintain an ever-vigilant security posture based on personnel, planning, preparation and practice. Yet, for any destination, the lone actor, invisible on the intelligence radar, is the perpetual wild card and greatest threat.
David Logue: Monitoring Public Safety Is 'a Continual Process'
Meetings Today spoke with David Logue, president of the Las Vegas Security Chiefs Association, at IMEX America 2018 to get a broad picture view on where public safety and security in Vegas stands one year later.
"Every critical incident, anywhere in the world, causes a review of the weaknesses during a given attack and crucial practices for improvement," said Logue, who also serves as vice president, security, surveillance and night club compliance at The Cosmopolitan of Las Vegas.
"It's a continual process, ongoing for decades.," he added. "We have several inter-agency coalitions within the Las Vegas that communicate daily and meet monthly."
[Related Content: Duty of Care Simplified -- A Meeting Planner's Guide]
Formed in 1987, the Las Vegas Security Chiefs Association, with 7,000-plus members, comprises resort and casino security directors from across Las Vegas and Southern Nevada, plus representatives from public safety agencies around the community. Other coalition members include counter-terrorism officials and the Las Vegas Metropolitan Police Department.
"Our meetings include the vice presidents and directors of security at the resorts, and first responders from the Las Vegas police and fire departments," Logue said.
"Topics include reviewing best practices and best policies, understanding what is working and what is not working and looking at new technologies on the horizon," he added.
Security Takes Precedence Throughout the City
New measures since the October 2017 Las Vegas shooting at the Route 91 Harvest festival include a more visible uniformed presence around town and enhanced K-9 teams at several Las Vegas resorts.
As reported by the Las Vegas Review-Journal this month, the destination's two largest operators, Caesars Entertainment and MGM Resorts International, have created armed emergency response teams composed of former military and law enforcement officials.  
"It's always a balancing act between security and hospitality, but around the world, the general public is far more open to seeing more security than less," Logue said.
"Once, security checks were viewed as an inconvenience, and heightened police and security presence could cause alarm," he added. "Today, travelers are not bothered by seeing people in uniform. True here and around the world, that includes security checks at venues like T-Mobile Arena and Las Vegas nightclubs, and large-scale events. Visitors want that visibility, because everybody wants to feel safe."
Logue added this reminder to locals, tourists and conventioneers alike:
"If you see something, say something. It's a vital part of keeping everybody safe, and part of our daily message to our employees here, as it is at other properties," he said.
[Read This Next: Is Your Meeting or Event Prepared for a Crisis?]