It's All Good: Sustainability and Wellness at IMEX America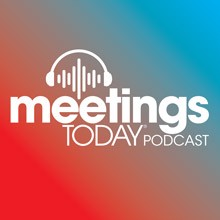 Amid the high-energy hustle of IMEX America, Meetings Today's Lori Tenny takes a breather in the Be Well Lounge with Dale Hudson, knowledge and events director for IMEX, and Lee Papa, mindfulness speaker and trainer, to discuss innovative CSR and wellness initiatives at the show and in the industry. 
They also talk about the importance of self-care for meeting planners, with a short meditation session thrown in for good measure.
Enjoying this episode? View more episodes of the Meetings Today Podcast!
Also available on iTunes, Google Play and Pocket Casts.