Taking Accessibility at Meetings and Events One Step Further, a Conversation with Cvent's Stephen Cutchins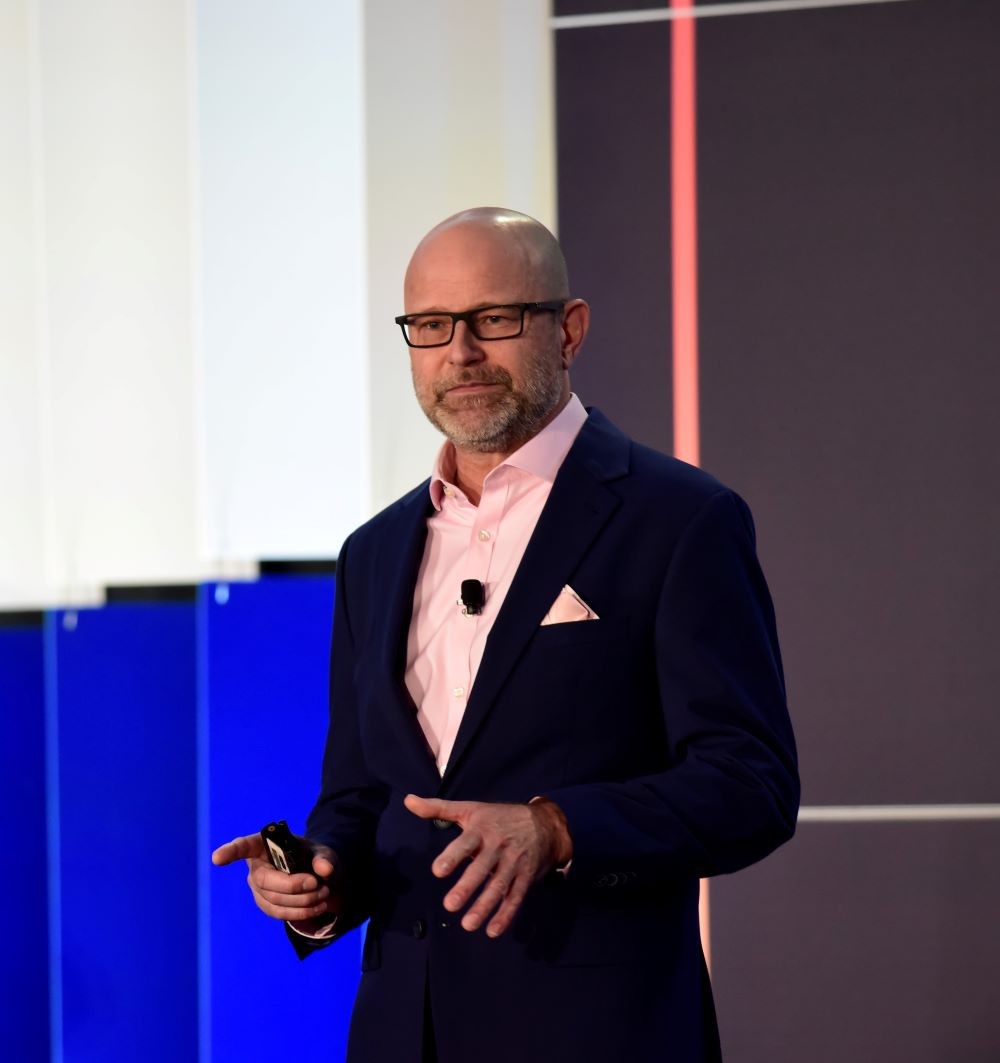 Stephen Cutchins, Senior Product Manager-Accessibility, Cvent
For Global Accessibility Awareness Day (GAAD) May 18, Meetings Today sat down with Stephen Cutchins, senior product manager-accessibility at Cvent, to discuss his work around driving accessibility in Cvent's meetings and events technology tools and raising awareness about accessibility across the meetings and events industry.
Since joining the Cvent team last year, Cutchins has expanded Cvent's central accessibility team, enlisted a third-party firm to analyze the company's technology performance to ensure alignment with accepted accessibility standards and advocated for accessible technology—and accessibility in general—at meetings and events of all kinds. 
In this Meetings Today Podcast, Cutchins shares information regarding how planners can create events that welcome and enable attendees with disabilities by asking the right questions and educating themselves on what those questions look like. 
Listen now or read the transcript below:
Transcript
Taylor Smith
Hello, and welcome to this Meetings Today Podcast. My name is Taylor Smith destinations and features content developer for Meetings Today, and I'm excited to be here today with Stephen Cutchins, senior product manager-accessibility at Cvent. Thank you for joining us today, Stephen.
Stephen Cutchins
Thank you. Yeah, thank you for having me.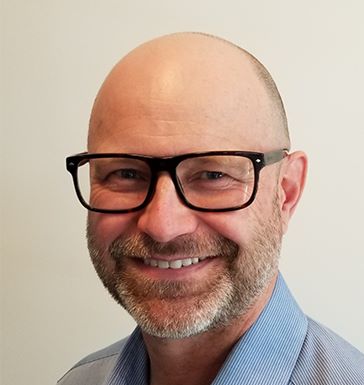 Taylor Smith
So, you joined Cvent a year ago as its senior product manager-accessibility, and at that point, you were new to the hospitality industry. So, what have you learned about accessibility in the hospitality industry that you didn't expect or maybe weren't aware of and were surprised to learn was kind of, not necessarily a trend, but what was going on in the industry at the time?
Stephen Cutchins
It was kind of two things I learned. One of them is—and I will say, my experience with the events industry, other than going to conferences, I dated an event planner for a while and I saw how ridiculously busy they are. But other than that, you know, this was new to me.
The first one is that the people, the hospitality industry, the event planners, they really genuinely want to do the right thing. They want to help everyone, and that includes their attendees with disabilities.
Not to talk bad about prior work, but I did a couple of decades of work that included the U.S. federal government, and there were certain agencies and certain organizations where it was a checkbox. "Are you accessible? Yes or no? Yes. OK, whatever. No, well, we'll try to make it better."
We're not like that in this industry. Event planners and hospitality industry in general really want to do the right thing. And, and I love it. When you mention accessibility, people's eyes light up like "Oh my God, I want to do that. I want to make it where almost all these people can come to my attend event and have an equal opportunity to participate, to speak to, to learn, to come to a cool party."
And the second thing I learned that I kind of knew already, but event planners are insanely busy. They want to do the right thing, but it's our job as creators of software and software companies to make it easy because their buckets are overflowing with work. It's crazy how busy planners are, so yes, we need to help as much as we can.
Taylor Smith
Yeah, they've got a long checklist for the events that they plan, and sometimes without the help of people like you and those softwares, not everything will get checked off the list. And it comes to prioritizing what needs to be prioritized. But what do you do when everything is a priority, right? You need those outlets to be able to help you out with that.
Stephen Cutchins
Yeah, very true.
Taylor Smith
So as the world celebrates Global Accessibility Day May 18. In your own words, why is it important to be aware of and understand accessibility and its importance, both from kind of a meetings and events industry perspective, but as well as in our day to day lives? Why is this day so important? And why do you feel accessibility is something that people need to be more aware of, especially today?
Stephen Cutchins
Yeah, I mean, this is about us. That's why it's important. I'm not smart enough to say this, but somebody at a conference one said, "If we're lucky to live long enough, we'll all have a disability." And it's true. We get older and our eyes don't work as well, our hands don't work as well. Our ears don't work as well. Our memory doesn't work as well, all these things that, if we're lucky, it's when we're older, but people have that right now.
So, this is us. It's our friends, it's our family. According to this the CDC, the Centers for Disease Control, 26% of adults in the United States—26% have some form of a disability. So, it might be self-care, it might be mobility, it might be hearing or vision or speech. That's a massive number.
So outside of it making from a business imperative for event planners and hospitality industry because that's 26% of their prospective attendees. It's us. I mean, we're doing this for ourselves. I'm doing this right now so when I get older, and my eyes go bad, my hands go bad and my ears don't work anymore. I already have that problem anyway, according my kids, I have to say, "What? What?" But I'm doing this for myself and my family and my friends and my coworkers. This is us.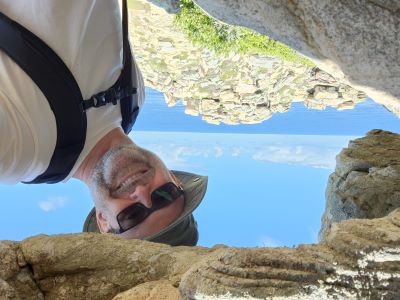 Taylor Smith
What has Cvent been doing recently to improve its accessibility initiatives and offerings, especially in relation to Cvent's central accessibility team? And what is the central accessibility team overall? Why did Cvent find it important to have something like this and people focused on that?
Stephen Cutchins
So, a year ago, it was me. They brought me on. I had to start it. It grew now directly though; I brought one person on, so we grew 100%. But we went from one to two. But more importantly, we realized that I'm not a product owner. I'm not a software engineer. I'm not a teste or software quality engineer.
So, we have now pockets, we call them. Depending on…We either call them a champion, like somebody on a product is the go-to person for accessibility who knows their product really well, who knows the software engineers, knows the testers, knows where to go to find solutions. But we also have two different groups. One of them is called QT Accessibility Taskforce. Its accessibility task force within the quality engineering organization within the testers. And they kind of stay abreast of best practices and what all the other teams are doing.
Another one is called the Accessibility Guild, and that's more of the technical side, the software engineers. They do the same thing but from the software side to make sure, for example, a focus indicator—somebody's working on a focus indicator that somebody with a disability, I mentioned, can't use a mouse. They have to use the keyboard. So, as they tab through, controls have to show focus, so radio buttons, checkboxes, all those controls show focus. So, they make sure it's done consistently. And done well, and it meets certain guidelines. So, it's directly grown, but really indirectly exploded. And it's a good thing. It's a great thing.
Taylor Smith
So, I was reading a little bit too about the Voluntary Product Accessibility Templates, or VPATs, which are outlines and kind of give guidelines as to how a certain technology product or service is accessible to people with disabilities. How has Cvent ensured its technology performance aligns with accepted accessibility standards and meets these VPAT guidelines?
Stephen Cutchins
Close. The guidelines are actually called WCAG, Web Content Accessibility Guidelines. They're created by an organization called—everything has an acronym—W3C, Worldwide Web Consortium, they create the WCAG guidelines. The most recent one is 2.1AA. The VPAT, Voluntary Product Accessibility Template, is how you document your conformance to WCAG.
Taylor Smith
OK.
Stephen Cutchins
And technically—I'm gonna throw in another one. Once you fill the VPAT out, technically, it becomes an ACR or Accessibility Conformance Report. This is a test, but nobody asks for an ACR, clients just ask for VPATs.
So, we actually pay to be completely transparent, because I've written VPATs before, like I mentioned, for federal agencies. I've written for products before. We wanted to be completely transparent, completely open and honest. So, we're paying a third-party accessibility firm to audit our products. And VPATs are done on a product level, so one for registration, one for attendee hub web, one for attendee hub mobile. We go by product. We pay them to audit our products, record the defects and write our VPATs, and then we log those defects, and then we start working on them.
And importantly, the defects that they find, the accessibility defects, are treated the exact same as all other defects. They're the same as functional. So, things like SLA, Service Level Agreements. So, let's say a high defect has to be fixed within 90 days or something like that. Whether it's functional or accessibility, we don't care. We make sure we fix it. And a lot of companies don't do that. And I'm not talking to them, I'm talking kind of prior work, right? But they a VPAT, they get the defects, they log them and then they sit on it forever. "We just want the VPAT."
That's not the case with Cvent. We actively work on it. In fact, we fixed, in the last year, I think over 200 accessibility defects. That's a big number. Our goal is, within one year, we want to have all the defects that they've identified, all of them fixed.
Taylor Smith
Can you give a few examples of the defects that you're focused on or that you may have seen pop up as a result of these reports?
Stephen Cutchins
Oh, yeah, I mean, there's when control might not work with keyboard, which I mentioned earlier, where somebody who has—well, it impacts a lot of different users, but a user with a physical disability may not be able to use a mouse, so they might use what's called a mouth stick. They literally control their entire web experience holding a stick in their mouth and one key at a time, pressing it. But it also impacts users who are blind. So, if somebody uses what's called a screen reader, you may have heard of the JAWS screen reader. That's the biggest one. NVDA (NonVisual Desktop Access) is another one, another acronym. 
But, they'll use screen readers. They don't use them with a mouse, they use them with the keyboard. So, we might have had controls that don't work with keyboard, or color contrast might be insufficient between text and background. And the way they test the text is if the numbers are high. So if we have—I'll make this up—but a calendar control that doesn't work with keyboard, they test it by components, so the footer, the headers, all that, separately. So, we might have one defect that's listed 30 times, but still, we make sure we fix it, and it's in one place and then it's kind of propagated to all those other places. So, it works everywhere.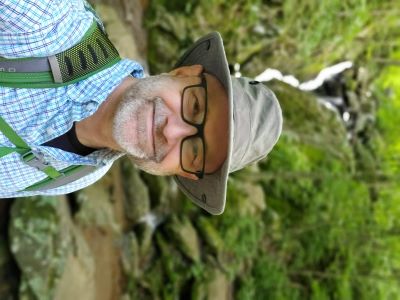 Taylor Smith
Awesome. Yeah. How can analyzing and understanding Cvent's technology performance benefit meeting planners and event organizers?
Stephen Cutchins
I think the more work we do, it makes it easier on them because they're, like I mentioned, they're so insanely busy. So, we're trying to do things through software so that it makes it kind of a no brainer, I want to say, and they don't have to be accessibility experts. For example, I'll mention two of them.
So, you're going through and creating a registration site and you add an image to it. So those screen readers I mentioned read text, read buttons, read drop down fields. They don't read images. You have to have an attribute called ALT or alternative text that says like...There's a picture of a motorcycle on my wall right, so the alt text would be, "a picture of a scooter in Italy" or whatever, right? If that's the intent of that, but I would have to add that myself. If I don't, then the screen reader just says that it's an image, but it doesn't say what it is. So, we not only have a field for adding ALT text, but we make it as mandatory. So, when a planner goes through and adds it, it says this is a mandatory field or they can mark it as decorative, which means a screen reader can ignore it.
Another one is they're going through and creating the website and they pick—remember those WCAG guidelines I mentioned? One of them says color has to be a certain contrast ratio between the text and the background. It's 4.5. So, if they add—let's say they have a pink background, and they add an orange text to it. It would be bad for everybody, but people with low vision or people who might be colorblind, they can't really tell the difference. So, if somebody picks that bad color contrast, we actually analyze it and let them know, "That color contrast is too low. You should pick a darker text or a lighter background." They can override it if they want, they can still say, "Never mind, I want this." But at least we let them know in advance, like, "Hey, you should not, and this is why you shouldn't."
Taylor Smith
And technology is always developing. It's always improving. You know new inventions and different technologies that we can take advantage of, they're constantly evolving. So, why is it important for companies and meeting planners—and everyone—to stay up to date with the latest accessible technology offerings, rather than you know, "We got this 10 years ago, and it's doing the job. We don't need to update it anytime soon because it still works." But it's important to continue updating it because as you continue updating, more and more opportunities arise, right? So why is it important to make sure that we're aware of everything like that?
Stephen Cutchins
The biggest thing is, assistive technology, it gets easier and easier for users with disability to use, to interact with the web, to use software. So like those screen readers, the JAWS one I mentioned, they come out with a new JAWS release—a big one—every year. So, we test the current version, and we base this on reputable surveys of people with disabilities of what screen readers they use. So, we test with two, the one I mentioned, JAWS, and the other one's NVDA, another acronym—NonVisual Desktop Access. Those two alone are, I think, 80% or more of all screen readers.
So, we test with both, and we make sure we're testing slightly older versions and the newer versions. And again, based on this research, it says, "OK, JAWS users tend to use Chrome," for example. So that's how we test, or maybe NVDA users tend to use Firefox. So that's how we test, because assistive technology evolves, and I'd love to eventually do things like have somebody on staff who is fully blind who uses a Braille display. I'd love to test with that, or somebody who has to use a mouth stick or uses a heads-up display. We'll get there but, you know, baby steps.
Taylor Smith
How can planners take advantage of these tools to ensure that they are using the most accessible technology available?
Stephen Cutchins
The planners, it's not really up to them. They need to make sure that they pick software that works with the assistive technology that their users use. So, there really isn't a planner [saying], "I have to have JAWS installed." That's not really the case. It's the user, and they have their technology, their assistive technology or AT. They know what AT works for them. They use it all the time. So, the planners just need to make sure that they pick software that works—here's a shameless plug—like Cvent.
So, W3C that creates those WCAG guidelines, they have a checklist for events, and No. 1 is pick accessible software. So, that's my job. My job is to make sure our software works with those screen readers and braille displays and voice inputs and all those kinds of things.
Taylor Smith
So, kind of taking a step back from the technology angle and looking at accessibility in a broader light. How can planners, and even hotels and venues like convention centers, keep accessibility top-of-mind as more and more in-person gatherings are taking place?
Stephen Cutchins
Remember that not everybody's like you. I think that's a big thing. Their eyes might not work like yours, and I don't mean just not working at all. I mean, they could be colorblind or CVD, color vision deficient. By the way, 8% of men have some degree of color vision deficiency. That's a huge number. 
Taylor Smith
Oh, wow. Yeah. 
Stephen Cutchins
I gave training once where I had a badges where I showed I think it was a purple, a green and a yellow, and that was your breakout group. For somebody who's colorblind, they can't really tell the difference, and I showed them [in training] if they had full colorblind, what it is. So, you can still do colors, but have the word purple, have the word green, just make it easy like that. I think that's a good start.
But there's also things like, your reception, your cocktail tables, break it away from software. You have this beautiful reception hall, everybody's going to come and have a drink and have some crab cakes and hang out, and the tables are this height. I'm using my hands, sorry, but the tables are a foot above the head of somebody in a wheelchair. So that's OKif you want to have some of the tables like that, but have some that are adjustable or have some that are lower. And also, on those tables don't have these beautiful again, I apologize. I'm using my hands. Don't have these beautiful, long tablecloths that flow and go a foot onto the floor, because somebody in a wheelchair is going to roll up, their front wheel is going to hit it [and] they're going to pull it on top of them.
Taylor Smith
Or they'll have a blanket over their lap, right?
Stephen Cutchins
And then they're wearing a wet blanket on their lap and they spilled all their drinks. Exactly. So just think about everybody who does not have the same abilities that you do. I think that's a really, really good start.
Taylor Smith
Yeah, an interesting conversation I recently had to is imagine how you would feel if all of your friends or colleagues are walking in this elaborate main entrance of an event, and they're walking in and maybe there's a fog machine that's creating an atmosphere and all of these fun lights and decorations, but you're in a wheelchair and there are stairs leading to the main entrance, and you have to go through the back of it, and you miss all of that stuff.
So even considering accessible entrances and things like that in renovations, you know, everyone's making renovations right now. But that kind of goes into my next question, which is what are some areas of accessibility that tend to be overlooked or forgotten about, or just harder for people to consider and realize if they're not in that person's shoes?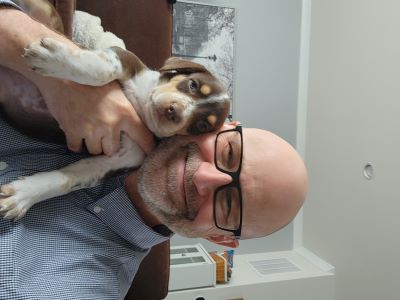 Stephen Cutchins
I won't say—you mentioned kind of forgotten about. I don't think it's necessarily that, but I think I want planners to be better about asking and probing specific questions.
I'm lactose intolerant, OK? If I go to an event, you almost guarantee if it's going to serve food, they're gonna have signs saying dietary restrictions, and one of them could be lactose intolerant. If I don't get a piece of cheesecake, it's not going to break—well, it will break my heart because I love cheesecake, but it's not going to ruin my event. But if somebody who's going to that event is deaf and needs a sign language interpreter, and you don't ask, "Will you require a second language interpreter?" in that registration, you've ruined the event for that person.
So, I don't know if it's necessarily things that people forget. We just don't know or don't think about asking those questions. And that I would love to see as industry-wide. Ask those questions.
I'm going to talk a second about this perfect circle of life kind of thing, OK? A lot of people say, "I don't need to ask those questions because I don't have attendees with disabilities." Maybe we don't have attendees with disabilities because they're not enabled to come to your event. So, if we start making those accommodations—in some cases, insanely minor—so people with disabilities can go to your event, they start going to the event more. You will learn like, "Oh my god, I just had an event of 1,000 people. I just had 10 people in wheelchairs. I had 15 people who are blind. I had 20 people who are deaf."
The next time, you'll ask more questions, and then maybe more people will come. So, it's that kind of circle of life, or whatever, perfect circle. You know what I'm trying to say. But it might be, again, I'm not saying it's wrong, but we never asked the questions because people weren't attending events. But I like to flip it and say they were not attending the events because we weren't asking the right questions on how to enable them to come to our event.
Taylor Smith
Yeah, exactly. And I think that's a way that I haven't necessarily looked at it either. But you're so right in that if you don't ask the question, they already feel like they're not included. They already feel like they're not being considered. And that wouldn't make me want to attend, right? You're not even asking or questioning what I may need, and obviously that shows that you don't care enough to put the time and effort into it. And that might not be true, but you know, that might be how they feel, like, "Oh, they're not considering me and therefore I am not going to fill out this registration and attend this event because they didn't think to consider other types of abilities."
What are some ways that the industry can educate themselves and be more aware and in tune with these things?
Stephen Cutchins
Talk to people with disabilities. Ask those specific questions, ask probing questions. I think people are afraid to ask. We seem to be good about, "Do require an accommodation?" And we can't say, like, "Are you blind? Are you deaf?" You know, I know there are legal request requirements, but you can say, "Will you require a sign language interpreter? Do you require captions? Will you be accompanied by a service animal?" And just ask those questions—and get specific—because you'll learn more pain points, you're going to enable more people and your events are going to be more successful.
So, part of this is just self-serving. I mentioned 26% of adults [live] with a disability. If I go to any planner out there and say, "26% of your possible attendees will not come unless you do these things." They'll be like, "What do I need to do?" They'll jump at the chance. But right now, they just don't know.
Taylor Smith
It puts it into perspective for them.
So, the scope of accessibility to is broadening and looking beyond physical disabilities and considering things like neurodiversity and mental disabilities as well. Have you experienced the shift in prioritizing accessibility in this way at meetings and events?
Stephen Cutchins
Yeah, I think this partly borders on usability and user research and good UX, and part of it is specific to people with disabilities. Let's say there's a registration site and it's awful, and I'm lucky that I don't have anxiety, right? I go to a site that's awful. I can feel the hair on the back of my neck. I hate this site. It makes me angry, but I'll fight my way through it. I'll make it, I'll register. I'll be angry, but I'll get over it right? But somebody with anxiety or ADHD or some neurodiversity issue, they hit that site and they bolt. They're gone.
So, I think that's an important distinction with things like neurodiversity, you know, mental health issues. They'll get triggered and they leave, and then they're not coming back. So, to go back to that percentage of the 26% of people in the U.S. with a disability, we've now forced someone to leave our site and not register and for our event. We've lost a client. We've lost somebody who, in some cases, might have been a speaker, might have been our keynote, somebody who was vital to this event, somebody who was really going to share their knowledge. And because of a poorly designed website or bad software, we just drove them away, and they're not coming back.
Taylor Smith
All it takes is one bad experience, right?
Stephen Cutchins
One bad experience and they're never going back to your conference. And the disability community, we talk. So, we might let them know like, "Wow, never go to XYZ conference because I had such an awful experience on their website that I can't imagine how awful that conference is."
Taylor Smith
You have to advocate and make others aware and, like you said, no matter what community you're a part of, you talk, and you share that information. So that's another thing to consider, for sure.
What would you say are the industry's greatest strengths and weaknesses when it comes to accessibility right now?
Stephen Cutchins
I think the strength, as I mentioned earlier, they want to throw a good party. They want to be welcoming. I mean, you don't go into this industry unless you really want to help people and bring people in. Nobody goes into like, you know, hotel and restaurant management major and says, "I don't care about people." It just doesn't happen. We want to be welcoming. We want to bring people in, and that's the greatest strength. And when you point out, through things like this, you point out how you can help people and they jump at the chance, that's by far the greatest strength.
I think the biggest weakness is, kind of—there's a certain term for it—but it's that paralysis of, "I don't know what to do. And I'm so busy that I'm not going to do anything." And part of that has to be on the software. We have to make it super, super easy on them. And part of it is they just can't do that. They just have to say, "You know what?" And again, like I mentioned, maybe they just don't know that to ask you know, if any of their attendees require sign-language interpreting, right? So, part of that is they just don't know.
But I want to make sure that they know it and they do it, and it's not, "I don't know what to do. So, I'm just gonna punt, and I'm not going to do anything." So, it's not just event planners. Everybody does that. 
Taylor Smith
That's why Global Accessibility Awareness Day is a thing, right? Because everyone can benefit.
Stephen Cutchins
That's exactly it, we're trying to drive awareness. Yeah, yeah.
Taylor Smith
So, kind of to wrap our conversation up today, what is, I guess, the greatest piece of advice or one important piece of advice that you would give our listeners today, in the industry and just in general, when it comes to being an advocate and being someone who is aware of and supporting accessibility initiatives?
Stephen Cutchins
I think spread the word. Now, if you've listened to this, or if you read this, you've heard these conversations. You understand the numbers, and you understand like, you know, I'm assuming if somebody is in the hotel industry, event planners, they want to be welcoming of their guests. They want people to be included. Now you know that that includes people with disabilities. And act on it. It may be something huge, it may be something really minor. That's up for them to decide, but it has to be something. Just kind of make the step.
So, the next time you do a registration site, ask more questions, or even ask any question, "Do you require accommodations?" It might be something as simple as that, and then a comment field so they can put it in, you know, "I require a sign language interpreter." Or ask 15 questions like you do with dietary. Ask them, "Will you be accompanied by a personal care assistant? Will you be accompanied by a service animal? Do you need a sign language interpreter? Do you require captions?"
There are so many questions that they can ask. And the more questions you ask, I don't know about you, but the more they ask, the more they probe, the more I feel comfortable giving them more information. Somebody says, "Do you have a disability?" That's none of your business. But, "Do you require Sign Language Interpreting to attend this awesome event?" "Actually, I do." And then everything gets better from there.
Taylor Smith
Yeah. I think that there is a little bit of a fear in asking questions like that. But in reality, that's the way to learn, and people who are being asked those questions are appreciative of knowing that you are putting the effort into getting to know and understand their situation better.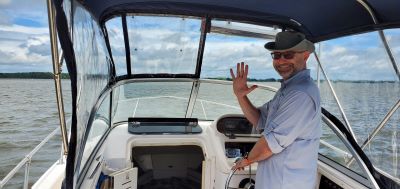 Stephen Cutchins
100%, yeah.
Taylor Smith
Well, Stephen, those were all of my questions for you today. But did you have anything that you wanted to add or talk about before we wrap this up?
Stephen Cutchins
No, just please ask those questions. I get very excited. I've worked a lot with conferences for people with disabilities, assistive technology conferences, things like that. And they always do it right. Besides the in-person stuff, man, I could do a whole interview like this on the in-person stuff they do that is so cool.
But yes, start assuming, know that people with disabilities 100% will attend your event. Start from that, and then where do you go from there I think is the right thing we all want to do.
Taylor Smith
Well, thank you again for joining us. Your insight is incredibly helpful and something I think that a lot of people need to hear and will benefit from hearing. So, I appreciate it.
Stephen Cutchins
Thank you very much. It's fun to spread the word.
Taylor Smith
That was Stephen Cutchins, senior product manager-accessibility at Cvent. Thank you for joining us for this Meeting Today Podcast. I'm Taylor Smith, destinations and features content developer for Meetings Today. And if you're interested in listening to any more of our podcasts highlighting different trends in the meetings and events industry, check out our website at MeetingsToday.com, and thank you again for listening.