9 Indiana Event Venues That Add a Dash of Splash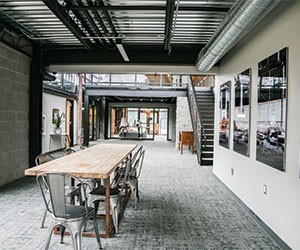 If your attendees are being sequestered within the four bland walls of a cookie-cutter hotel to suffer through endless PowerPoints punctuated by flavorless breaks and networking events that rival watching paint dry, you're going to want to mix it up by using a special venue.
Or a Unique Venue, if it's meetings industry veteran Chuck Salem you're talking to. Salem owns Unique Venues, a magazine and website dedicated to finding the perfect standalone venue or off-site alternative for meetings.
"That which is unique is inherently memorable," Salem said. "You never hear people in the office abuzz about meeting in a hotel ballroom.
"The big buzzword right now is experience—people want experiences," Salem added. "What kind of different experiences will we have, whether it's the location, the cuisine—locally sourced or farm-to-table. What unique setting experiences will be available, such as 'top chef' competitions? We literally take you outside of the box; outside of the four walls of cookie-cutter spaces and chandeliers."
Meetings Today teamed up with Salem and some key CVB contacts to profile some of the top off-site options available in Indiana. Here's some of what we found.
BLOOMINGTON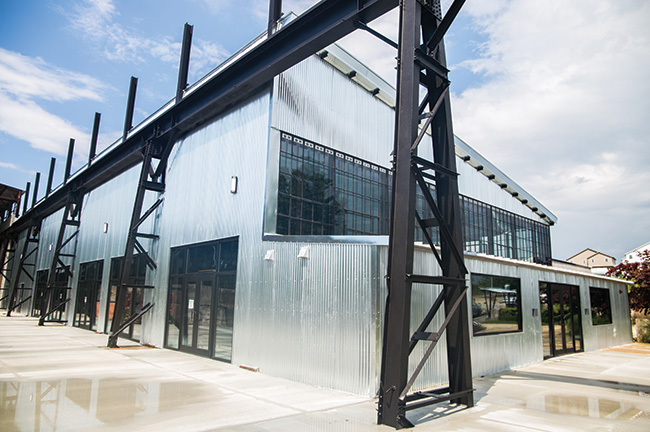 One World at Woolery Mill, Bloomington
Recently opened on the west side of Bloomington, this venue was originally a quarry built in 1930 that had been vacant since 1996. After a massive transformation, the National Historic Landmark 76,000-square-foot former stone mill now offers a 24,000-square-foot banquet hall, a large kitchen and a patio for large events. The industrial-chic venue boasts soaring ceilings and catering handled by local standout One World Catering.
Located in the heart of downtown Bloomington, FAR Center for Contemporary Arts offers four spaces: the library, garden, gallery and theater. All of the areas, which can be rented individually or as a full-venue buyout, are joined by an open atrium with a bar. The 1925 building is now listed on the National Register of Historic Places and offers discounts to 501(c)(3) nonprofit organizations.
FORT WAYNE
This opulent, historic venue that dates to 1928 and features rare era technology such as a Brenograph projection machine is a transport to another time. Rental options include The Embassy Theatre, Theater Lobby, the Ballroom at the Embassy, the Parkview Health Rooftop Patio, the Madge Rothschild Mezzanine Lounge at the Embassy, the Ambassador Enterprises Board Room and the Journal Gazette Foundation Learning Center.
The Ballroom can accommodate up to 350 for plated dinners and 450 for a reception; the Theater Lobby can seat 150 for a plated dinner and 272 for a reception; and the Madge Rothschild Mezzanine Lounge can accommodate from 40 to 70 people. The venue has partnered with three preferred caterers and other vendors. Outside caterers are accepted following approval.
INDIANAPOLIS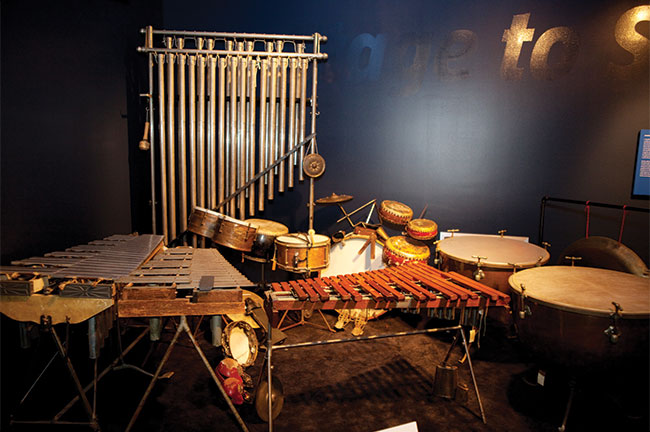 Rhythm! Discovery Center, Indianapolis
Let your inner drummers go wild at this venue dedicated to the percussive arts. Located within walking distance of the Indianapolis Convention Center, attendees have access to rare and exotic percussion instruments from around the world. Guests can even get their hands on the drums to form teambuilding drum circles.
Capacities for events are up to 250 for a standing reception with food and bar stations to up to 200 seated reception-style in its separate galleries. Groups of up to 60 can be accommodated for a theater-style meeting in the Main Plaza or up to 50 in its DRUMset exhibit gallery.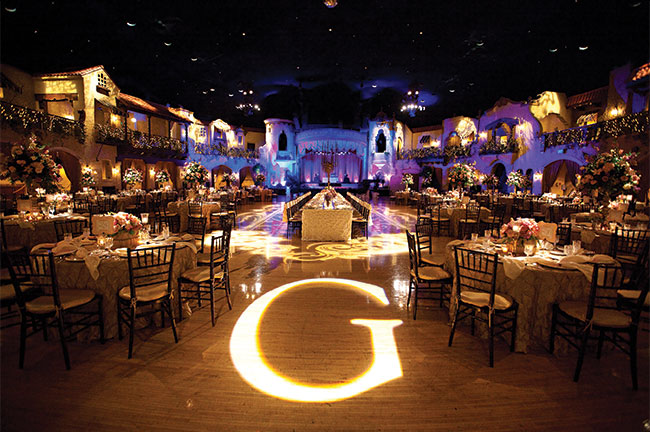 The Indiana Roof Ballroom, Indianapolis
Up to 1,500 guests can enjoy one of the premier event spaces in the state, located in downtown Indianapolis. If you want to blow away your attendees, this is the space to rent. The nearly 16,000-square-foot banquet hall boasts a variety of special inclusions that will put an elegant, over-the-top flourish on your event, including three crystal chandeliers that can be hung from a truss, floral arrangements by McNamara Florist, myriad table, linen and draping rental options, and high-end lighting from Markey's Rental and Staging.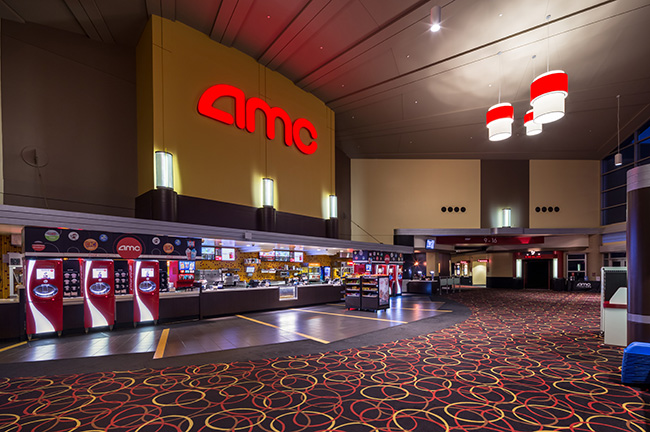 AMC Indianapolis 17, Indianapolis
Movie theaters used as meeting and event venues are a favorite facility option for Salem. The AMC Indianapolis 17 offers all the splashy presentation capabilities one would expect at an IMAX theater, along with comfy recliner seats and even sofa seating. This venue accommodates from 40-300, seated (of course) and outside, licensed caterers can be brought in for a fee.
Guests can also avail themselves of MacGuffins Bar, where more than 100 drink choices are available.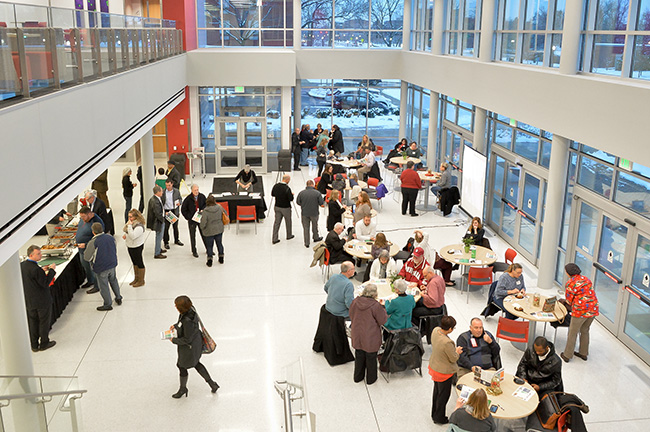 University of Indianapolis, Health Pavilion
This state-of-the-art facility is home to the university's allied health programs and features glass walls, clean lines and open spaces, providing an atmosphere that's highly adaptable for events. The 160,000-square-foot Health Pavilion offers a variety or room choices, from rooms that are good for small, collaborative teamwork for up to eight people to a 150-seat lecture hall with a dedicated sound booth. Adaptable atriums, lounges and classrooms can seat 100 classroom-style; 150 theater-style; 150 in rounds and 100 for a cocktail reception.
All of the rooms are equipped with projectors or flat-screen TVs for presentations, and costs for audiovisual are included in the room fees. A University Help Desk is available for any tech issues or questions, and University Dining Services provides catering, from reception-style finger foods to plated four-course meals.
This versatile, multipurpose event space provides an ideal location for conferences and receptions, offering a 5,000-square-foot space that can handle a maximum of 240 attendees for a seated meal or up to 400 guests theater-style. Features include wireless microphones (either handheld or lavaliere), a high-definition projector and touch-powered shades. Catering is operated exclusively by the on-site Butler Caterers.
It can provide boxed lunches, plated meals and reception fare.
SOUTH BEND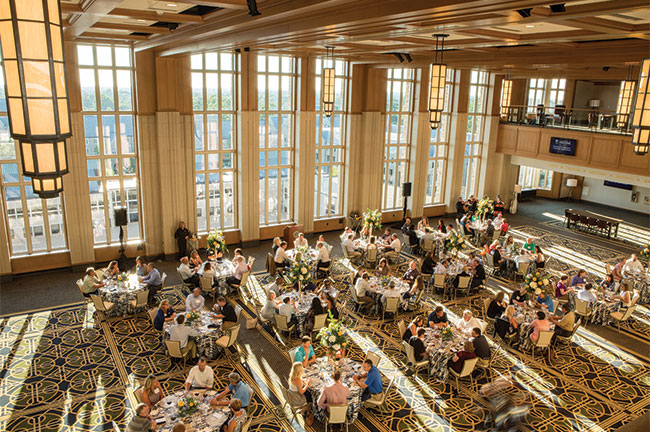 Dahnke Ballroom, The University of Notre Dame, South Bend
The University of Notre Dame, according to Salem, offers a number of on-campus venues that will immerse attendees in the historic allure of the Fighting Irish while providing top-notch facilities to suit most any gathering. Highlights include the following:
The 10,000-square foot Dahnke Ballroom, in the Duncan Student Center, which overlooks the campus on the seventh floor of Notre Dame Stadium. Dahnke seats 520 conference-style, 480 for a dinner and 720 for a reception.
Seven on 9 offers amazing campus and stadium views from the ninth floor of Notre Dame Stadium, with a dining capacity of 75 and a reception capacity of 100.
The Smith Ballroom, at the Morris Inn, seats 300 conference-style, 300 for dinners and 300 for receptions.
Foley's, in O'Neill Family Hall, a premium club space with three dining areas, offers seating for up to 300 for dinner and 300 reception-style. 
Click over to Page 2 for a list of Indiana hotel and venue openings and renovations.
PageBreak
INDIANA HOTEL AND VENUE OPENINGS AND UPGRADES
Fort Wayne
A Hampton Inn & Suites hotel, attached to the Grand Wayne Convention Center, is on track to open in 2019 with 125 guest rooms.
The new Promenade Park at Riverfront Fort Wayne is a $20 million project that will feature a variety of public spaces in a park setting on the city's three rivers , including venues for meetings and entertainment. The first phase of the project is scheduled for a 2019 opening.
Also in 2019, The Landing development will add dining, retail, housing and office space to a historic neighborhood within walking distance of the Grand Wayne Center.
A 125-room boutique hotel designed by the co-found of Vera Bradley is scheduled to open in downtown in 2020. The nearly $30 million project from Provenance Hotels is expected to rise five floors and feature restaurants and a rooftop entertainment space.
Indianapolis
The Indiana Convention Center is embarking on a major expansion, adding 235,000 square feet of space, including a 50,000-square-foot ballroom and 1,414 new Hilton-affiliated guest rooms connected to the facility. When completed in 2022, the project will bring the total number of hotels connected to the convention center to 14 and the number of rooms to more than 6,100.
Other hotel projects in Indianapolis include the first West Elm Hotel in the nation, as well as InterContinental, aloft and Kimpton properties. The anticipated number of rooms downtown when all of the projects are finish will be 10,000.
The West Elm Hotel is part of the $300 million Bottleworks District development. Located along the Mass Ave corridor in what was once the largest Coca-Cola bottling plant in the world, the Art Deco building will also include a theater and expansive food hall.
Hotel Tango Artisan Distillery expanded its event offerings by renewing a century-old warehouse into Tinker House Events, an industrial-style downtown venue that offers views of the Indianapolis skyline and a bar specializing in artisan craft cocktails and local beers, with mixology classes available for groups.
South Bend
The 140-room Courtyard South Bend Downtown opened in early 2018 directly across the street from the Century Center convention center.
More Indiana Articles: