8 Great St. Louis Attractions That Are Free for Visitors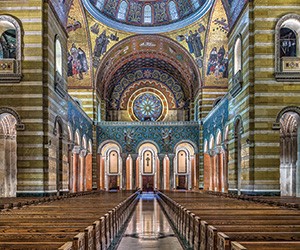 The good citizens of St. Louis are kind to their neighbors and welcoming of strangers.
At least that's one thing you could take away from the fact that the taxpayers of St. Louis have long made it a priority to fund a variety of attractions so they are free to visitors.
"We have the second-most free attractions of any city in the country outside of D.C., and all these places can be used by planners," said Anthony Paraino, director of communications for Explore St. Louis. "That's really good for planners because it really helps stretch their dollars when they come to St. Louis."
Following are eight standout free destinations you can send your group to for free before, during and after the meeting.
1. Anheuser-Busch Brewery & Biergarten: The fascinating history of the "King of Beers" is on tap at this St. Louis institution, including free 45-minute brewery tours that traverse the facility and offer a chance to encounter the famed Clydesdales.
The Biergarten is also a popular event facility.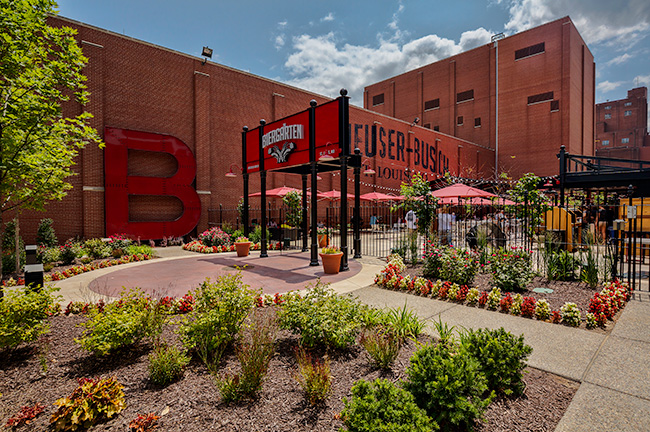 Anheuser-Busch Brewery & Biergarten, St. Louis
2. Cathedral Basilica of Saint Louis: Words fail to adequately describe the grandeur of this magnificent Gothic cathedral graced with one of the most stunning collections of mosaics in the world, and the largest outside of Russia at 83,000 square feet.
Completed in 1914, the mosaic work began in 1912 and was not completed until 198. It contains more than 41 million glass tesserae pieces in more than 7,000 colors.
3. Contemporary Art Museum St. Louis: Located in the heart of the Grand Center Arts District, this 27,000-square-foot facility designed by renowned architect Brad Cloepfil offers more than 20 major exhibitions annually, featuring media ranging from painting, drawing and sculpture to the conceptual, performative and interactive.
4. Gateway Arch Museum: The massively re-imagined Gateway Arch National Park—the symbol of St. Louis—boasts a free museum with a comprehensive history of St. Louis and the Westward Expansion that launched from the city.
But while the meetings-friendly historical offering is certainly fun and interesting, you're going want to buy tickets for the tram to the top of the iconic 630-foot Arch in advance!
5. Saint Louis Art Museum: With works of art spanning five millennia and six continents, this events-friendly institution that dates to 1879 is home to more than 34,000 works encompassing contemporary art, decorative arts and design, photographs, prints and drawings, textile arts and a sculpture garden.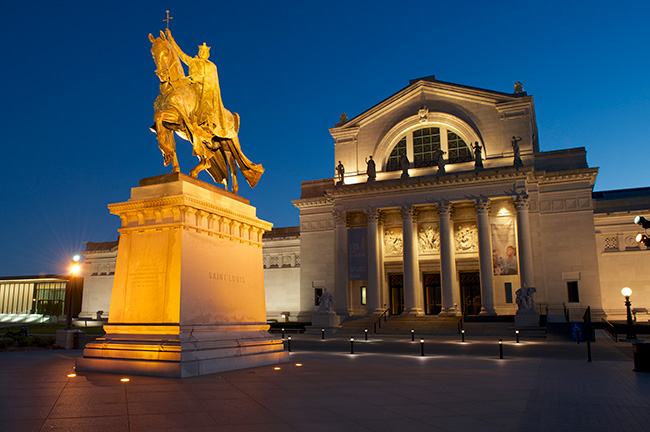 Saint Louis Art Museum
6. Saint Louis University Museum of Art: With an emphasis on the modern masters, this art museum is part of Saint Louis University, which opened in 1818 and is one of the most prestigious Catholic universities in the U.S.
The permanent collection of the museum features works by modern artists such as Jasper Johns, Robert Rauschenberg, Andy Warhol and Roy Lichtenstein, as well as a collection of works by the world's preeminent glass artist, Dale Chihuly.
7. Saint Louis Zoo: One of the top zoos in the world, the 90-acre Saint Louis Zoo attracts more than 3 million visitors each year to visit its nearly 15,000 animals.
Located in Forest Park, which is a free attraction unto itself, the zoo prides itself on visitor education and boasts a number of rare and endangered specimens such as Asian elephants and polar bears, and outdoor settings that house tigers and other big cats.
8. World Chess Hall of Fame: Housing both the U.S. and world chess halls of fame honoring the legendary strategists of the game, this multifaceted tribute to the "Game of Kings" offers a full slate of rotating and permanent exhibitions along with trophies, photographs and chess sets that will intrigue any fan of the game.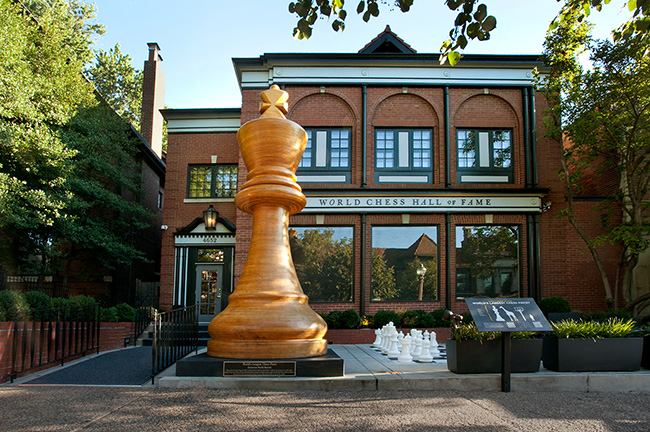 World Chess Hall of Fame, St. Louis, Credit: Carmody Creative
[Read This Next: St. Louis' Gateway Arch Revitalization Project Raises Group Interest]