Arts Event Venue Highlights in Dallas-Fort Worth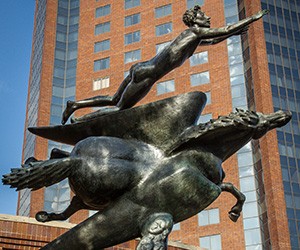 Issued every five years, the latest "Arts & Economic Prosperity" study from leading advocacy group Americans for the Arts found that between 2010 and 2015, economic impact from the arts in North Texas tripled from $500 million to almost $1.5 billion.
With Dallas, Fort Worth and Irving among the study's principal participants, contributing factors included expanded public programming; multiple new or renovated cultural venues; and increased spending on hotels, restaurants, parking and more by event attendees. Regionally, arts and culture support some 53,000 full-time jobs.
The return on emotional investment is even greater. In 2001, Waco, Texas-based economic research firm The Perryman Group prepared a report for the Texas Cultural Trust on the link between arts and culture and the Texas economy.
Finding then as now that the DFW Metroplex was the state's most "arts intensive" urban area, the report asserted that, "Our cultural arts and heritage define who we are as a people—and as Texans. We cannot afford to be less than our very best."
[Dallas-Fort Worth: 5 Distinctive Cultural Off-Site Event Venues]
For groups convening in the nation's third-largest arts economy, high performance culture sets the stage for high impact meetings at arts event venues across the Dallas-Fort Worth Metroplex.
The Art Scene Continues to Grow in Dallas and Arlington
According to the "Arts & Economic Prosperity 5" report, Dallas realized $891 million in economic impact from arts and culture in 2015, up 277 percent from 2010.
Key drivers cited included the expansion of event programming in the Dallas Arts District. Spanning 19 blocks, the nation's largest contiguous urban arts destination offers a trove of major cultural venues. These include the AT&T Performing Arts Center; the free-admission Dallas Museum of Art; and relaunched in September 2018 following a multimillion-dollar renovation, the Crow Museum of Asian Art.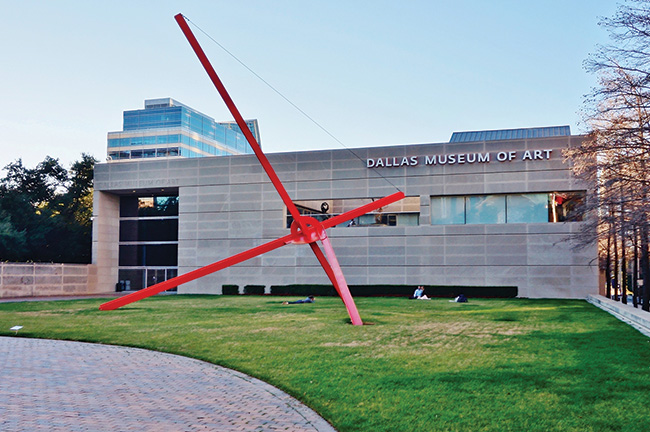 Dallas Museum of Art, Credit: EQRoy, Shutterstock
Long considered the "Jewel Box" of the District, this event-capable treasure showcases the collection of late Dallas real estate developer Trammell Crow and his wife Margaret.
In 1979, Crow developed the famed Hilton Anatole (then Loews), which he filled with 1,000 works of art, creating the largest hotel collection in the U.S. Today, the 1,606-room property, with 600,000-plus square feet of versatile space, offers walking art tours and the Anatole Art Dine-Around program. It's the ultimate art-culinary passport, pairing 15 global works with their native cuisine.
Arlington upped its game with the August 2018 debut of Texas Live! Located between Globe Life Park and AT&T Stadium, the billion-dollar-plus entertainment and dining district includes the 5,000-capacity Arlington Backyard for open-air events.
For more intimate functions, local creative champions include the Arlington Museum of Art; Theater Arlington, founded in 1973 by the Potluck Players; and opened in 1950 as a movie house, the historic Arlington Music Hall.
Dallas-Fort Worth Metroplex Hosts a Medley of Event Venues
Building on its core sports market, booming Frisco is the new headquarters of PGA of America. Slated for 2022, the relocation will reportedly anchor a 600-acre, mixed-use development with two championship courses, a 500-room Omni resort, a 127,000-square-foot conference center and more.
Meanwhile, Frisco's growing roster of cultural tour and event venues includes the National Videogame Museum, Frisco Heritage Museum and Museum of the American Railroad, where groups can dine or socialize aboard a historic Pullman coach.
[Related Content: AT&T Stadium and The Star Show Off Dallas Cowboys Art Collection]
Over the last decade-plus, Fortune 500 stronghold Irving has diversified its group appeal with major projects like its three-phase convention district, which includes the transformative $200 million Toyota Music Factory. The venue comprises the convertible 8,000-seat indoor/outdoor Live Nation Pavilion, an Alamo Drafthouse cinema, multiple dining and nightlife options, and free live music on the Texas Lottery Plaza.
"The development of a serious visitor's district with an evolved set of entertainment offerings has dramatically enhanced Irving's traditional arts and cultural experiences," said Irving CVB Executive Director Maura Allen Gast.
"Easily accessed by conventioneers, this walkable district is a major selling point for planners and a game-changer for Irving," she added.

Live Music at McCall Plaza in Plano, Credit: Visit Plano
Other event-capable cultural coordinates include the Smithsonian-affiliated Irving Arts Center, featuring diverse year-round live programming and gallery exhibitions.
Heritage draws include the JFK-focused Ruth Paine House Museum and Jackie Townsell Bear Creek Heritage Center, a leading Texas repository of African-American culture and history. Future plans include the proposed $2 million Irving Museum and Archives and multiuse Gallery on Main development.
With its new "Visit Plano, It's All Here" tagline, Plano's remarkable group market growth in recent years has been supported by assets such as the 299-room Hilton Dallas/Plano Granite Park. With convenient proximity to both DFW and Love Field Airports and Plano's corporate and retail campus, conferees have 30,000 square feet of flexible space, plus an outdoor resort-style pool and diverse dining options.
Count creative expression in the destination appeal, too.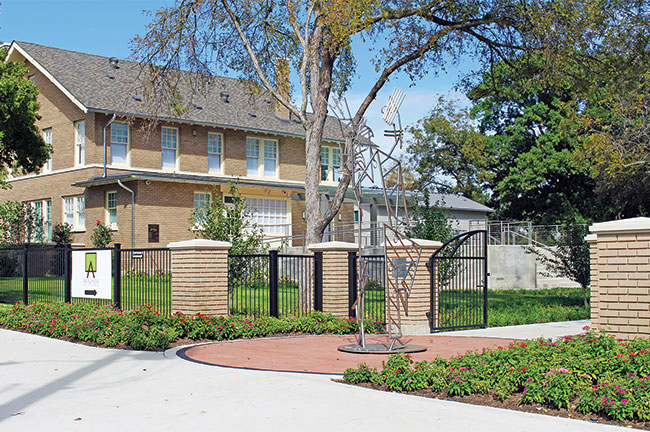 ArtCentre of Plano, Credit: Visit Plano
"Communities are defined and shaped by the importance they place on arts and culture, which imbue them with distinct personality," said City of Plano Arts, Culture & Heritage Manager Michelle Hawkins.
"From jazz artists playing at the Shops at Legacy to hip-hop dance-offs in downtown Plano, our vibrant culture, much evolved over the past 30 years, brings visitors back again and again," she added.
Organized as Plano Stages, five city-run venues showcase the variety. These include the 321-seat Courtyard Theater, Cox Building Playhouse and 1,000-seat outdoor Amphitheater at Oak Point Park. In the Downtown Plano Arts District, McCall Plaza offers flexible outdoor space with a covered stage for 100 to 500 people.
Other group draws include the ArtCentre of Plano, Interurban Railway Museum and Heritage Farmstead living-history museum.
[A Meeting Planner Guide: Exploring Fort Worth's Massive Arts Boom]
Presenting some 1,400 Christmas events over 40 days, Grapevine's cultural claims include the "Christmas Capital of Texas." Group-ready venues include the Grapevine Opry, Texas Star Dinner Theater and 1940s Palace Arts Theatre. Art Along the Trail depicts the city's history with bronze sculptures along Historic Main Street. Other heritage draws include the popular Grapevine Vintage Railroad and the Grapevine Museums.
For larger meetings, Grapevine's Gaylord Texan Resort & Convention Center recently underwent a $120 million expansion, bringing the property's totals to 1,814 rooms and more than 490,000 square feet of space.
The expansion includes a new 30,000-square-foot ballroom, 30,000 square feet of breakout space and approximately 26,000 square feet of prefunction space.
In Mesquite, east of Dallas, groups can get a real flavor of Texas at the summertime Mesquite Rodeo, which dates to the 1940s. 
Dallas-Fort Worth Metroplex CVB Contact Information
Arlington CVB 
817.265.7721
Frisco CVB
972.292.5250
Grapevine CVB
817.410.3185
Irving CVB     
972.252.7476
Mesquite CVB      
972.204.4925
VisitDallas
214.571.1000
Visit Fort Worth
817.336.8791
Visit Plano   
972.422.0296