9 Comfortable Work Shoes for Event Planners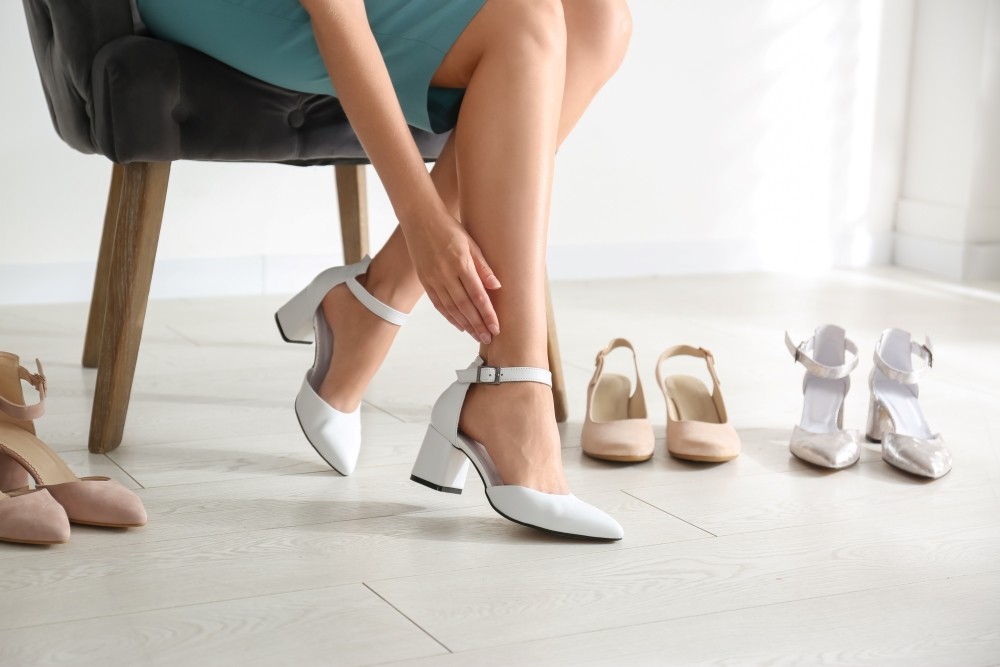 [Editor's note: This story has been updated from a previous version from 2019.]
We all know the pains of long days on one's feet—it is unavoidable in this industry. Whether it's a full day at the convention center, running around the day before a big event, or a lengthy site visit, leg and foot discomfort seem to come with the territory of the job.
One thing going for us is that style has made its way to the "comfortable shoe" market. But what pair will really hold up day in and day out?
Following are some recommendations from industry peers who have found their go-to shoes that ease the discomfort of a long day.
Event Planner Recommendations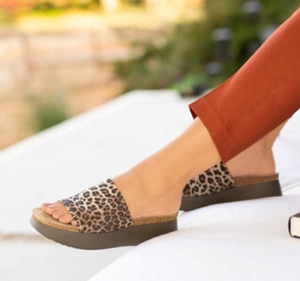 Munro Shoes has been manufacturing quality women's shoes for nearly 100 years. Munro has a wide variety of comfortable shoe options from casual to dress in over 19 sizes & 5 widths (SS, N, M, W, WW).
Joan Eisenstodt of Eisenstodt Assocs., LLC said: "I love my Munros." To help alleviate foot pain, she also advises rolling your foot against an ice-cold soda to help alleviate foot and leg pain.
Finn Comfort has been handmaking comfort shoes since 1982. Finn Comfort shoes specialize in anatomically shaped footwear that is designed to look sleek and fashionable while prioritizing comfort and support. Finn Comfort uses a wide range of natural materials to design their wide variety of comfort footwear, all sporting a supportive cork footbed, metatarsal support, a supportive arch and calf leathers.
Heather Reid, founder and CEO of Planner Protect, Inc. endorses Finn Comfort by saying: "Expensive, but last for years." Reid also suggests stretching your legs after a long day of walking around. By putting your legs straight up against a wall for 15 minutes at the end of the day, it might be uncomfortable but will help tremendously throughout the night.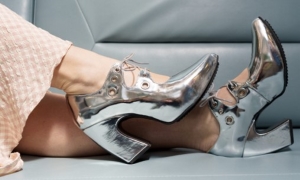 Fluevogs is a shoe brand created by John Fluevog, a Canadian shoe designer who began creating shoes in the 1970s. Fluevogs offer a wide variety of unique shoe designs that you won't be able to find anywhere else. They do run on the pricier side, but you will rest assured knowing that each Fluevog shoe is unique and different to any other shoe on the market. 
Niesa Silzer, President of Details Convention & Event Management swears by Fluevogs. "Some are weird in design, but there are a number that have big wide toe areas and chunky heels, which make them comfy to walk in all day," she said. "They also have some great flats. They're expensive, but they last."
Vans is one of the most recognizable shoe brands in the world, with their sleek and comfortable design being embraced by both skaters and non-skaters alike. The Vans culture is engrained in Southern California, where the first Vans store opened in 1966. Since then, millions of people have fallen in love with the iconic shoe brand, including Clint Upchurch, Business Development Strategist at Très LA Group said: "Growing up in Southern California, the VANS surf/skate shoe culture has been ingrained in me.
First made famous by Sean Penn's character "Jeff Spicoli" in the 1982 movie Fast Times at Ridgemont High, Vans have now evolved past their classic checkerboard style to sport a wide range of styles. And according to Upchurch, many people have begun complementing their business-casual attire with a pair of Vans.
[Related: Tips and Tricks for Combating Jet Lag and Business Travel Fatigue]
Merrell is a brand of outdoor active footwear that merges performance, style and comfort all into one shoe. And while Merrells may not fit the business-professional or business-casual aesthetic of many professional meetings or events, they are great if you know that you're going to be doing a lot of walking and moving. 
Monique Louvigny, a freelance event planner and off-site event support provider, says that her Merrells help her avoid foot pain when attending large conferences:
"I'm on a 55,000-person conference for a week now and I've been wearing my morels with the Spenco toeless socks which helps," she added in her response to Meetings Today.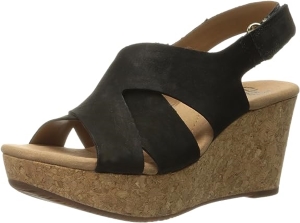 Clarks is a British footwear company that has been in business for nearly 200 years and is known for producing high-quality shoes that stand the test of time. Clarks are known for their comfort, durability and style and they're one of the most trusted shoe brands for working professionals.
Sunshine Joy Chapman, founder of Marketing Sunshine, says that when it comes to a long day on the convention floor, she suggests these Clarks wedges. "I find that a wedge heel is a nice change for my feet, so I alternate wearing flat boots and wedges. These have a cork base and the footbed is cushy and airy like a pillow," said Chapman.
Lori Dolan Revilla, event consultant at Events From Lori, also gives Clarks two thumbs up. "I ruptured my plantar fascia two years ago and they are a godsend," she said.
Dansko are a brand of comfort built for working professionals. They are a go-to shoe for nurses due to their comfort-focused materials and supportive features to help alleviate the pain when you're on your feet for long stretches of time.
Dansko is mostly known for their clog-style shoes, but their other styles also are designed with those same comfort-features in mind. Dansko is also the go-to shoe brand of freelance executive producer Christie Ward.
Cole Haan is a men's and women's shoe brand known for their professional-looking dress shoes. Cole Haan's are made with premium material and sport a cushioned footbed that will help alleviate pain even after standing or walking for long periods of time. 
Deborah Molique, founder of Molique EPS, which specializes in event success for organizations with under 1,000 participants, likes Cole Haan because they are "dressy, lightweight and supportive."
David Tate is a brand that offers a wide range of styles to choose from including sandals, heels, boots, flats, clogs and loafers.  David Tate shoes are made with high-quality materials and offer immense comfort throughout the day.
"Since I work mostly national multi-day meeting events, I must still be one of the most professionally dressed people in the room," Molique explained. "I find dress boots or dress wedges work best because the larger heel gives more long-term support of the foot. I have gotten cleverer and switch out my shoes between day and night events which makes my feet happy."
Read this next: 12 Ways to Prevent Luggage Theft and Minimize Hassles If It Happens