Dallas-Fort Worth: 5 Distinctive Cultural Event Venues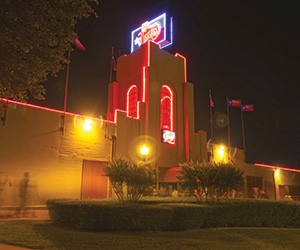 Andy Warhol in a shopping mall? The late Pop Art icon's Myths (1981) is among 50-plus internationally acclaimed works of 20th and 21st century art on display at NorthPark Center.
Opened in 1965, late real-estate developer Raymond Nasher's pioneering climate-controlled retail center won the American Institute of Architects' Design of the Decade Award in 1966 for its purposeful infusion of culture in a commercial space.
Today, it's the Metroplex's leading tourist draw, welcoming some 26 million visitors each year.
Event hosting is only for local community and philanthropic groups, but with some 252 unique boutiques, dining and museum-quality art, it's an off-agenda must.
Other significant works include renowned sculptor Mark di Suvero's 48-foot-tall, 12-ton Ad Astra (2005), the only indoor, public display of his works in the world.
Contributors to the NorthPark Center Art Collection include the Nasher Sculpture Center.
Opened in 2003 in the heart of the Dallas Arts District, the 300-plus collection assembled by Nasher and his wife Patsy ranks among the finest in the world. Designed by legendary museum architect Renzo Piano, the building and its garden, in partnership with Wolfgang Puck Catering, are an oasis for private events amid works from Miro, Moore, Picasso, Rodin and other masters.
Former Dallas Cowboys' star quarterback Troy Aikman once jumped onstage to help sing Mammas Don't Let Your Babies Grow Up To Be Cowboys. Willie Nelson has played here over 50 times. Whatever the occasion, memorable times take center stage at Billy Bob's Texas.
Opened in 1981 in a former 1910 open-air barn used to house cattle for the Fort Worth Stock Show, the "World's Largest Honky Tonk" features live entertainment, dining, bull riding and multiple rooms for intimate to large-scale events. Offering 100,000 square feet of space, venues range from the 120-person Guitar Bar to the 1,900-capacity Showroom. Other services include the full production of outside events and talent booking.
Groups can also kick up their heels and satisfy their appetites with live entertainment and authentic homegrown Texas cuisine at The Ranch at Las Colinas.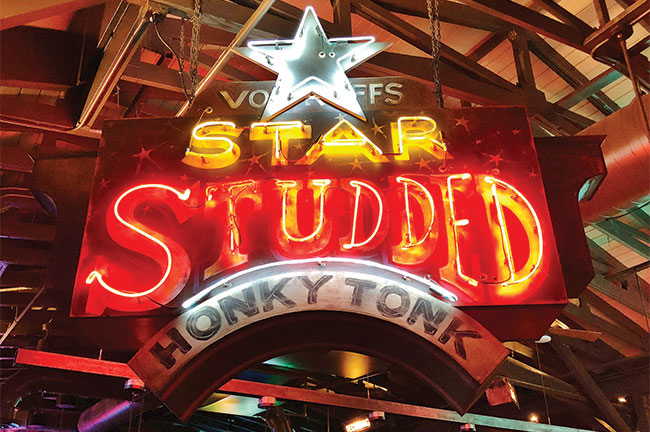 The Ranch at Las Colinas in Irving, Credit: Jeff Heilman
This Irving hot spot features multiple event and banquet rooms including the Fleetwood and Eldorado Rooms, each accommodating 100 guests. The 150-capacity Ranch Pavilion features vintage neon signs, porch bar and stage for live performances by up-and-coming Texas musicians and bands.
From Galveston crab and Texas Kobe beef raised in the Southern Plains to Austin rum and Fort Worth cornmeal whiskey, the seasonal, chef-driven menu delivers a true taste of Texas. Groups of six can add a helicopter sightseeing tour of downtown Dallas and the surrounding area with partner DFW Heli-Tours.
Plano area groups can experience singular soap opera history at Southfork Ranch. After serving as the primary shooting location for legendary TV show Dallas, this famed space became a larger-than-life event venue.
While the feuding Ewing family of the long-running series was pure fiction, Southfork's undiminished global allure provides serious branding and marketing returns for the region.
As VisitDallas President and CEO Phillip Jones noted at the show's 40th anniversary commemoration last year, the show "helped shape international perceptions of the city of Dallas."  
Set on 357 acres of groomed ranchland near Plano, "The World's Most Famous Ranch" offers 63,000 square feet of flexible space for up to 10,000 attendees.
Plus, groups can partake in Ewing Mansion property tours, trail rides, chuckwagon dinners and more.
Related Dallas-Fort Worth Destination Coverage: