Food & Beverage at Events: Needs Versus Wants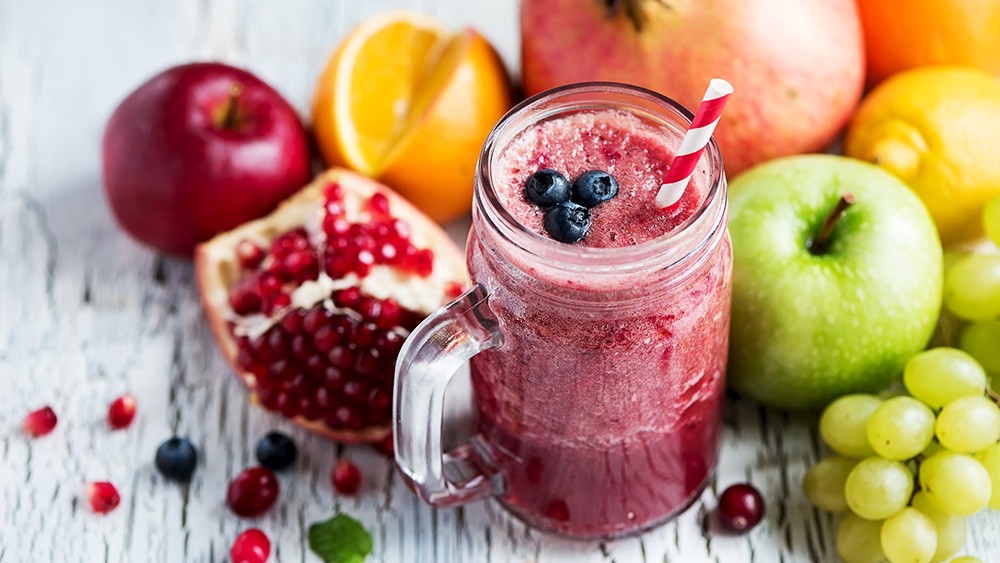 I would have asked/presented the food and beverage question presented in the 2019 Meetings Today Trends Survey differently … about the needs (versus wants) participants have.
Especially when it comes to life-threatening allergies and religious restrictions.
I asked the following people, listed alphabetically, to review the above link and comment:
Patti Shock, CPCE, Educator, Author, Consultant;
Academic Consultant, The International School of Hospitality (TISOH),
Email Contact: patti.shock@gmail.com
Tracy Stuckrath, CSEP, CMM, President & Chief Connecting Officer,
thrive! meetings & events, Years in Hospitality: 28,
Email Contact: tracy@thrivemeetings.com
Tracy's responses follow the questions.
Patti's follow at the end of Tracy's in a more free-form format.
Q1. What do you read into the comments? Do you think/has it been your experience that there is an understanding of F&B as an ADA issue?
Tracy Stuckrath (TS): From the comments and from listening to attendees of my sessions, there is still a very limited understanding of the legal necessities around food and beverage and the ADA.
I will be attending a legal argument tomorrow in Richmond where a boy was asked to leave an event venue because he brought in his own food because of his allergies.
The venue claimed no outside food and beverage is allowed.
Venues and caterers are scared about being sued. It should not be about that, but about providing a safe environment and creating a better customer experience.
Q2. What can we (individually; "we, the industry") do to reinforce the knowledge of F&B providers to label all items, on buffets and for plated meals, and to query more effectively participants to help them be safe and comfortable with what they eat?
TS: Labeling food and beverage is about transparency and offering open communication. By labeling the allergens (not all of the ingredients) IN the food and not in the food (e.g. contains milk, gluten-free), we provide an environment that allows for attendees to feel included.
Just providing a buffet does not provide options. Especially if they are not labeled.
We need to think about creating an inclusive environment by offering more than 1 option for vegetarian, 1 gluten-free. Food and beverage planning needs to be more strategic and thoughtful.
Asking about labeling on the site visit and then spelling out how it should be done in the contract and on the BEO is imperative. Planners need to ask who is responsible for printing the labels and who is responsible for proofing them.
Planners should proof them before printing too.
Q3. Because you write about these issues, what do you think is missing from the responses (just some of the total) quoted? [Yes, you may send links in your response to a few articles you've written].
TS: When someone says, "we have no issues with dietary restrictions," it is red flag to think they have not asked. They have not offered an inclusive environment that welcomes attendees to communicate their needs. I also do not like the statement "we cannot promise anything."
Yes, we are relying on others to prepare food and beverage for our attendees, but we need to make sure we are upfront from the site to the execution for the service level we require from the food service providers. This will be the only way we can hold them accountable.
Ask who will be handling the meals. Have the special meals spelled out on the BEO and make sure the BEO notes the food labels under each item and how the labels should be displayed/what information should be included.
On the flip side, I see that a lot of people are making a conscious effort to incorporate the dietary needs. Planners are conscious of the timing of the plates, what is being served.
Some noted something I always say, "make menu options that cover multiple restrictions." This can make it easier to serve and reduce the plating challenges in the kitchen. Cost saving.
Editor's note: Tracy provide the following links to further educate.
Patti Shock's free-form response to my questions:
I think it is going to take a groundswell of requests and complaints from planners and guests.
When I attend an event and the vegan [Patti eats a strictly vegan diet] food is terrible—undercooked, steamed broccoli and quinoa—I not only complain to the server, I ask to see the chef. I try to educate them.
We have to educate planners to be aware and make arrangements with the caterer. It is a marketing thing too: an unhappy attendee may not return the following year.
Veganism and Vegetarianism are growing by leaps and bounds. According to my Alexa, 7,300,000 vegetarians and 8,000,000 vegans in the United States alone.
Plus many of our international attendees may be either, especially if they come from India.
I also monitor the Las Vegas Chef's page on Facebook and often post articles for them on veganism, allergies, kosher, halal, etc.
Recently, I was at a breakfast and asked if they had almond milk for the coffee. The server said no, so I said, "just water then, and I may not come back."
I always teach my students to label the food on buffets. And, buffets may be the answer. People are free to choose what works for them—as long as workable food is available and labeled.
[Joan's Note: as long as the buffets are accessible for all people regardless of height or ability].
It is getting better though. I am seeing more vegan options on menus, both catering and restaurant. There are several restaurants here with full pages of plant-base food options.
Tracy Stuckrath is doing a great job with her outreach.
[Read This Next: Meetings Trends (We've Only Come This Far?!)]
Click here to view additional content in the 02.01.19 Friday With Joan newsletter.