Hypno Eye: A 'Selfie Ball' That Will Hypnotize Event Attendees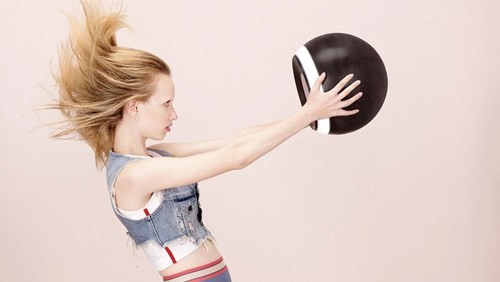 Let's face it, the traditional photo booth setup at events is getting stale. In an age when most of the attendees at your event have high-quality cameras in their pockets, you either have to create photo-worthy backdrops that entice social sharing … or you can try something compelling and new.
A Brief History of the Event Photo Booth
I've been involved in the events industry for many years and I can tell you how the times have changed with photo booths at events!
Here's a quick history of the event photo booth:
1980s: Polaroid-inspired photo booths with kitschy frames.
1990s: Coney Island photo booths, with the four pictures on a strip.
2000s: Zap-shot event photos: Have your picture taken, put it onto a thumb drive, drag it onto a computer and then show the pictures on the 6'x9' screen—ugh!
2010-2018: The digital market takes over—allowing for the display of event photos in real time. Photo options at events keep getting cooler with every new tech invention.
I've only featured one event photo opportunity on Michael Cerbelli's: The Hot List™ 2019, and I think this is absolutely one of my favorites in years. Meet the Hypno Eye!
What the Heck Is the Hypno Eye?
The Hypno Eye is the world's first "selfie ball."
Handheld, wireless and imminently engaging, the Hypno Eye is a fun and social way to capture and create branded video content instantly.
Revelers just pass it around and the Hypno Eye does the rest! And if you're worried about someone dropping the device during your event, have no fear, as the Hypno Eye features a drop-safe foam shell that protects the more sensitive camera equipment housed within.
The Hypno Eye is available for daily rental or monthly leasing.
Pass the ball and get the party started!
Check out the Hypno Eye in action below:
As with all of my favorite finds, the Hypno Eye selfie ball is #mcapproved.
Stay tuned for more favorite finds from Michael Cerbelli's: The Hot List™ and Meetings Today, delivered to subscribers every other Monday.