The Bleisure Travel Trend Isn't Going Away: How to Incorporate It Into Your Next Event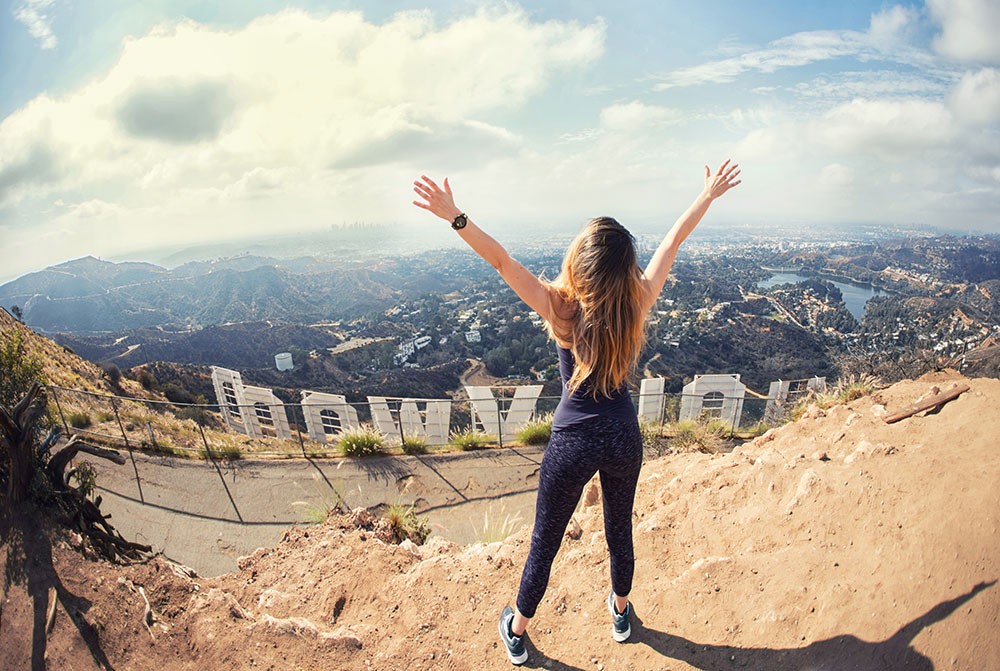 What does bleisure really mean for the future of meetings and events? We explore why this travel trend isn't going away and how to select your next event destination with business and leisure top of mind.
What is Bleisure Travel?
"Bleisure" is a buzzword that is becoming commonplace in the meetings and events industry. Blending the terms "business" and "leisure," bleisure means exactly what it sounds like: a combination of business travel and leisure travel, all in one trip.
And it's changing the whole event planning approach. The destination of your event is almost as influential in someone's decision to attend as the educational opportunities. According to the Decision to Attend Study by the International Association of Exhibitions and Events, 71 percent of all generations report that the destination factors into their decision to attend an event, with 20 percent to 30 percent saying it's the deciding factor.
So, location matters. And the way we travel is changing across generations. From millennials to baby boomers, people are craving memorable experiences in a new place—whether it's for work or pleasure.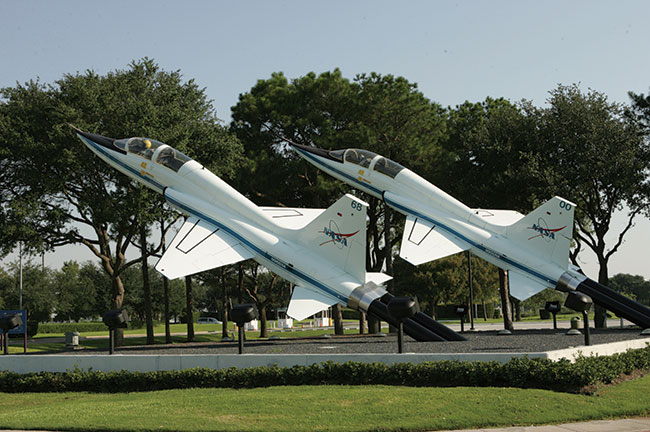 Space Center Houston
How is Bleisure Travel Affecting Meetings and Events?
Usually, bleisure travel is thought of as adding a day or two of vacation time at the beginning or end of a business trip. And that's still true. However, because destinations are such a driving factor in attendance, planners are increasingly integrating business and leisure travel activities into one fluid agenda as well.
"I would bet on the low end a third of my clients are now requesting these type of event inclusions," said Stewart Mann, founder and CEO of Wild Rooster Events. "We are getting more and more requests to incorporate on-site and off-site bleisure activities with our pre-existing event offerings."
A recent study from Expedia Group Media Solutions reported that 60 percent of U.S. business trips featured a bonus leisure element, up from 43 percent in 2016. The leading factors converting the trip into a bleisure one? Great entertainment, visiting a bucket list destination and the destination being easy-to-navigate.
Mann confirms that this is what attendees are asking for from planners like him.
"We are really having to think outside of the box with regard to traditional venues, cities and destinations," Mann said. "It is leading to some amazing finds. But this shift in the industry is cutting into our bottom line due to limited budgets and expanding needs, and is requiring us to customize and scale back our events."
What Makes an Ideal Bleisure Destination?
The real question is: How can planners choose a destination that meets the wants of their travel-hungry attendees, but also fits within their budgets?
For big, aspirational cities like Los Angeles, the bucket list element that the destination enjoys naturally makes it a huge draw, according to Bryan Churchill, vice president of hotel sales for the Los Angeles CVB.
"If you've never been here, you want to go. If you've been here, you want to come back. From a MICE perspective, that's our signature."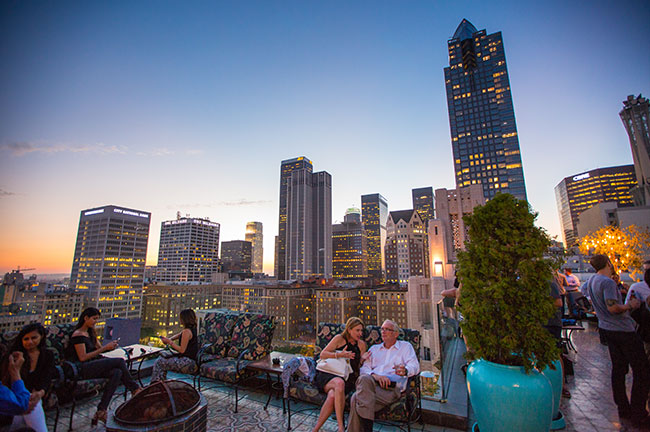 Downtown L.A. Rooftop Skyline
Though LA can have a reputation for being expensive, Churchill explained that ease of access—Los Angeles International Airport is one of the busiest in the world—and a host of curated itineraries for free things to do in the LA area can help planners with budget planning.
Making the top 2019 travel lists in Travel + Leisure, CNN Travel and others, Houston is an emerging destination that has also seen a rise in the bleisure travel trend.
Visit Houston's Senior Vice President of Sales and Services John Solis explains that planners considering bringing their event to Houston are scoping out the location for multiple features.
"They are trying to absorb as much as they can to find out what there is to see around Houston," Solis said. "Also, is it an easily accessible destination by roads? What events are happening in the area around the time of their convention?"
He adds that planners consider venues that are walkable to restaurants, bars and landmarks, which helps with ease of transportation and budget while also making it simple for attendees to hit the ground and explore like a local on their own time.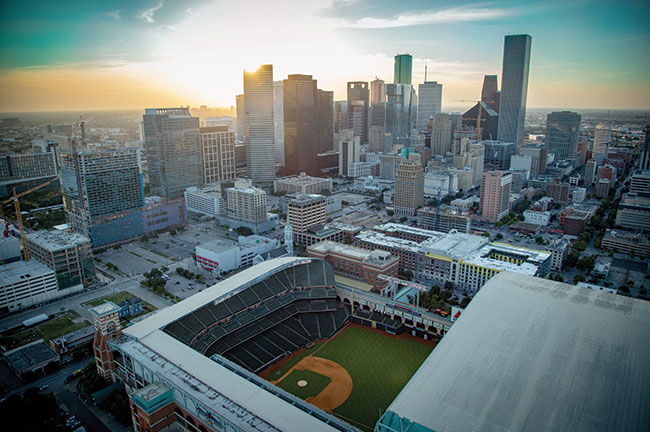 Downtown Houston Skyline
Solis finds groups are also interested in exploring Houston's bucket list items like the presidential library and NASA, and want to experience the restaurant scene, breweries and other local staples.
"We get a lot of foodies that are interested in experiencing different cuisines," Solis said. "The microbrewery and mixology trends are also huge. We now have 15 craft breweries and seven more are planned to open just this year."
Current events and celebrations are a draw, too. This July, Houston is celebrating the 50th anniversary of the moon landing, and Solis says a lot of groups are planning their meetings around this milestone, with some groups even marketing their event with a space theme.
The Bleisure Travel Checklist for Every Planner
Insight from Solis and Churchill checks out. According to the Expedia Group Media Solutions study, the following elements make a location an attractive bleisure destination:
Food and restaurants
Beaches
Weather
Natural sightseeing
Historical sightseeing
With that in mind, when considering a destination for your next event, consider the following:
Navigation: Is the destination easy to get to from your attendees' home base? Is the event venue close to bucket list items, great food and beverage spots and attractions?
Budget: Is the transportation cost to this destination reasonable? Are there accessible free activities like museums, public parks and markets for attendees to explore?
Vacation: Is the destination one that attendees might want to extend for vacation, which could further entice attendance? Weather and access to beaches are things to consider.
Local Events: Is there a compelling reason to travel to this destination this year? Staying on the pulse of events and anniversaries like Houston's moon landing celebration can make a destination even more exciting.
Bucket List: Does this destination check off a major bucket list item that you can market to attendees, like Hollywood in LA?
Business, of course, is still the number one priority at meetings and events.
But embracing the bleisure travel culture can only encourage attendance to your event, and even better, increase the chances that attendees will leave with positive, memorable experiences and want to return next year.
"Bleisure is beyond a trend now," Churchill said. "It's an absolute habit."
[Read This Next: 3 Dream Drive-to Bleisure Destinations for Meetings and Events]