4 Key West Chefs Dish on Why Groups Should Experience Local Seafood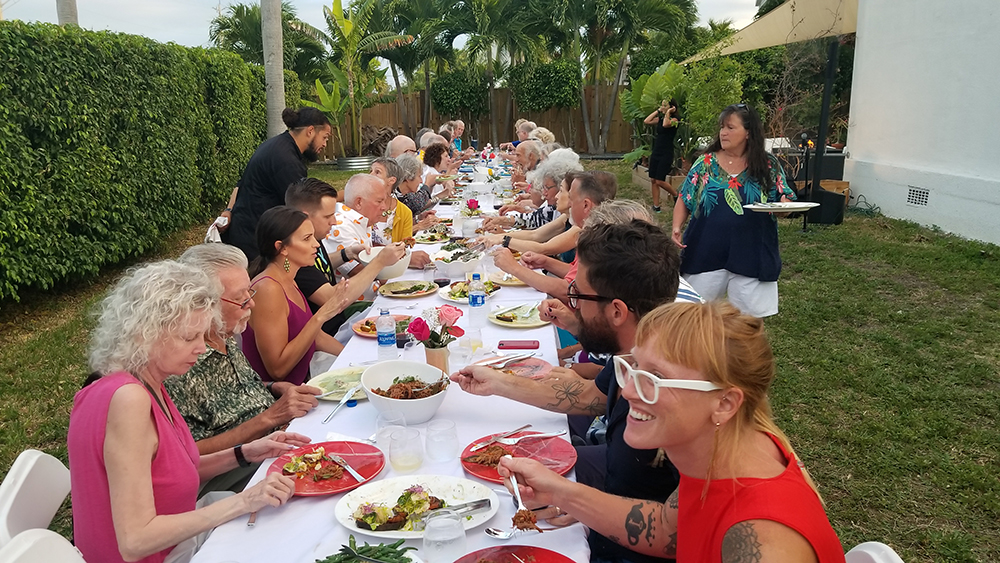 Fresh seafood straight out of the water is at the heart of the Key West dining experience.
And with its proximity to both the Atlantic Ocean and Florida Bay, Key West has long been ripe with varied seafood offerings.
Commercial fishing is the second-largest industry in the Florida Keys, according to the Florida Keys & Key West CVB, so it's no surprise that the latest catches loaded from the docks end up on dinner plates at restaurants just hours later.
Some indigenous seafood to the area includes:
Yellowtail
Grouper
Mahi Mahi
Snapper
Stone crab
Key West pink shrimp
Spiny lobster
Mollusk conch
With the island's remote location, locals have long relied on the ocean's bounty. Chefs of the area continue to take full advantage, creatively pairing this wealth of locally sourced seafood with flavors inspired by Key West's Caribbean neighbors like Cuba.
"The Florida Keys offer sophisticated dining for groups with sustainable, delectable seafood," said Jack Meier, group sales manager for the Florida Keys & Key West. "Keys chefs are known for artfully creative preparations and blending indigenous seafood with tropical ingredients."
[Related Content: The Florida Keys Feature Inimitable Experiences]
To experience Key West is to experience this cuisine, and there are many options for groups who are interested in sampling local flavors of the southernmost point in the continental U.S.
Groups booking meetings or retreats in the Keys are often focused on renewal and sustainability, according to Meier, and they can count of chefs and their meetings-friendly eateries to use those values to guide the preparation of their menus.
We talked to four of these chefs, who dished on their freshest eats and ways they incorporate the local ingredients so synonymous to Key West into their work.
Bill Stockton, Executive Chef at Bistro 245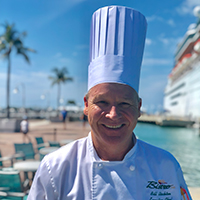 Bill Stockton of Bistro 245 at Margaritaville Key West Resort & Marina grew up in the kitchen. He's from a big family that loves good food, where gatherings typically involved large meals.
"My mom made me her sous chef when I was old enough to tie on an apron," Stockton said. After studying at Western Carolina University and earning his B.A. in Hotel/Restaurant Management, he went on to cook at California Pizza Kitchen and Loews Anatole Hotel Dallas, among a few other hot spots, before landing in Key West.
[Related Content: Florida Keys and Key West Go Wild With Eco-Tours]
Stockton likes to update classic dishes by using different ingredients and techniques using fresh, local seafood like yellowtail snapper, mahi mahi, grouper and spiny lobster.
"I like to cook with fresh ingredients and what I really like to do is use ingredients that are in season—what's fresh today," he said.
Outside of the Bistro 245 kitchen, Stockton continues to use his culinary skills for good.
He regularly takes part in the Master Chef Classic, a benefit for the Monroe Association for ReMARCable Citizens (MARC) now in its 25th year.
The non-profit agency serves adult clients who have developmental disabilities.
Host a Meeting at Bistro 245
Stockton explained that catering to any size group's specific needs and providing menu options is a core value of the restaurant.
"We work really hard at creating the same a la carte quality and experience for groups as we do for leisure guests so everyone here enjoys extraordinary meals, regardless of where or with whom they dine," he said.
While groups used to ask for a chef's table, Stockton said it's not that popular now that most restaurants provide the view of the kitchen as part of their general design.
The restaurant and resort can accommodate large groups with its variety of spaces:
The restaurant upper deck and patio have sweeping views of the Gulf of Mexico, ideal for group dinners at sunset.
The nearby Truman ballroom can accommodate events up to 300.
Other meeting spaces at the resort include small boardrooms and the waterfront pier.
Martin Liz, Owner of Lost Kitchen Supper Club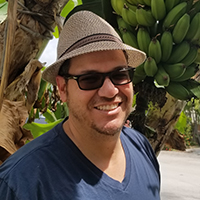 Lost Kitchen Supper Club's Martin Liz's heritage in Key West runs deep. "My family has been here since the 1830s," he said. 
Liz's love of food started when he was eight years old while watching the TV show "Yan Can Cook."
"I actually had my mom take me to the store to get the ingredients to make Peking duck," he added.
The youngest of seven children, Liz explained that he was always cooking. His uncle had a lobster boat, so the family always had fresh fish.
"We also had my dad's lumber yard that doubled as a farm so we had ducks and pigs," he said. "I can still remember plucking the feathers off of chickens."
In high school Liz was a bus boy, then worked his way up to cooking at a rooftop cafe in Key West. He attended culinary school at Johnson & Wales for a brief stint, and then went to work for acclaimed chef Michael Schwartz in Miami.
Classically French trained, Liz specializes in unique Key West and Caribbean delicacies using Key West's fresh seafood and indigenous flora and fauna, melding Key West's exotic mix of Cuban, Asian, Afro-Caribbean and French-West Indies flavors.
Hosting an Event at Lost Kitchen Supper Club
For groups, Liz takes pride in customizing menus to fit their needs.
"I go back and forth with the planner to find out what the group's dietary restrictions are and what their budget is," Liz said. "I'm lucky the fishermen here are people I've grown up with. They call me on the way in from a catch and tell me what they have.
"During different seasons we get different seafood," he added. "We use a lot of species of fish—lion fish, trigger fish, rose fish, golden tile fish, stone crab, porgy and lobster."
Some of his signature dishes include conch salad, Key West paella and lobster chilau and a tomato-based seafood stew with Key West shrimp. Liz is also known for his "Caja China" or China Box, where he digs a hole in the ground to cook a whole pig for a pig roast.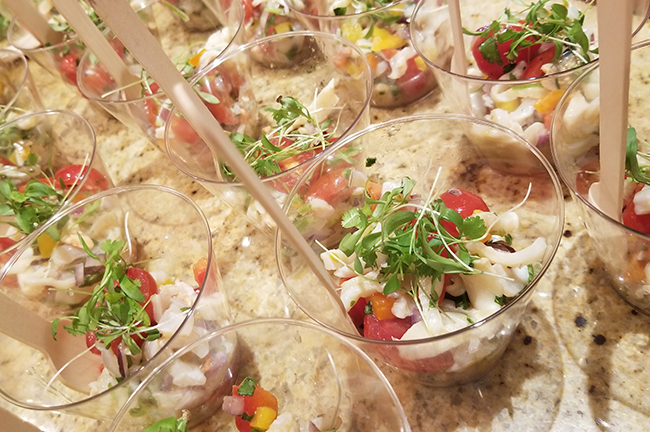 Lost Kitchen Supper Club Group Side Dish
The Lost Kitchen Supper Club, on Stock Island is located in the old Singelton Fish House and Ice Plant. Some of its flexible group dining options include:
Seating for up to 40 for dinner.
Accommodations for up to 100 guests for hors d'oeuvres.
A catamaran can be docked at the restaurant and serve dinner to up to 120 people.
Jim Paslawski, Executive Chef at Floridita Food Truck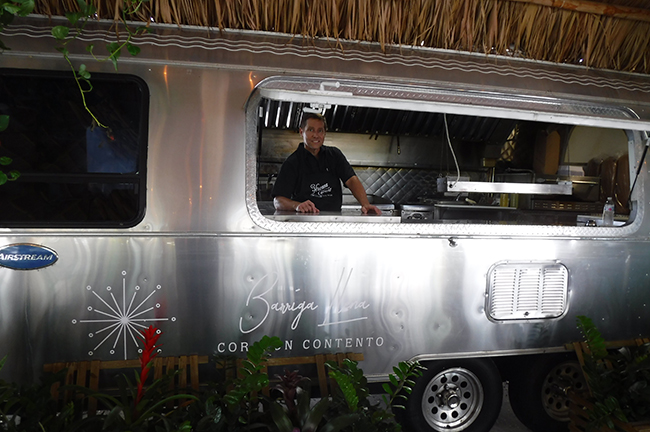 Floridita Food Truck Executive Chef Jim Paslawski Posing in the Truck
Jim Paslawski, is the executive chef of Floridita Food Truck located at Havana Cabana Hotel at Key West. He's said he's always had a passion for cooking and watched his Polish grandparents prepare cultural fare for the family. A native of Philadelphia, he attended Temple University and then took his love for the culinary field to Delaware.
"I earned my chops cooking in coastal Delaware where I owned and operated three successful restaurants featuring farm-to-table fare and fresh seafood," Paslawski said.
Paslawski's Key West restaurant venue is unique—it's a converted Air Stream that has all the bells and whistles of a regular kitchen.
"We do all of our day-to-day cooking in the Air Stream which allows patrons the ability to see the cooks creating the food, which is a unique experience," Paslawski said.
"We use fresh, never frozen mahi-mahi and Key West pink shrimp that comes from the boats off in the horizon," he added. "We also take Cuban culture and bring the look and taste to Key West which is something new to me and offers the ability to learn a different take on dishes."
Host an Event at Havana Cabana Hotel
Though your group won't be able to fit in the Air Stream, Havana Cabana Hotel has a variety of meeting spaces for groups:
Enjoy the food from La Floridita at the pool or in the courtyard where the food truck is located.
Grab a bite and then meet in the hotel's Island Room, ideal for smaller gatherings of up to 30.
Enjoy a tropical cocktail networking hour by renting out the hotel's Tiki Hut, which can accommodate up to 150.
For a more interactive food experience, the Havana Cabana Hotel also offers classes on how to prepare a Cuban sandwich.
Alex Beaumont, Executive Chef at Casa Marina/The Reach, Waldorf Astoria Resort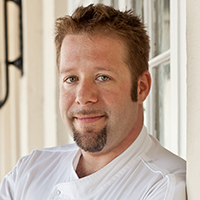 Casa Marina and The Reach, Waldorf Astoria Resort's Alex Beaumont has been in Key West for 10 years. Prior, he attended culinary school in Quebec City, primarily studying classic French cuisine. He's worked under Georges Blanc, a three-star Michelen chef in France as well as at many fine-dining restaurants in Quebec before landing in Madison, Wisconsin as Executive Sous-Chef at a Marriott conference center and Sous-Chef at a trendy country club.
With more than 25 years of experience cooking in kitchens around the world, Beaumont explained that with each stop along the way, the destination and local culture inspired him to shape his culinary philosophy.
Today his team curates menus of Conch Republic favorites with a French twist. 
"I'm committed to sustainable culinary practices and providing indigenous local produce to amplify a group's experience," Beaumont said.
Beaumont said he believes the Keys are a perfect place for ocean-to-table cuisine. "My favorites include snowy grouper and yellow tail," he said.
Host a Meeting at Casa Marina and The Reach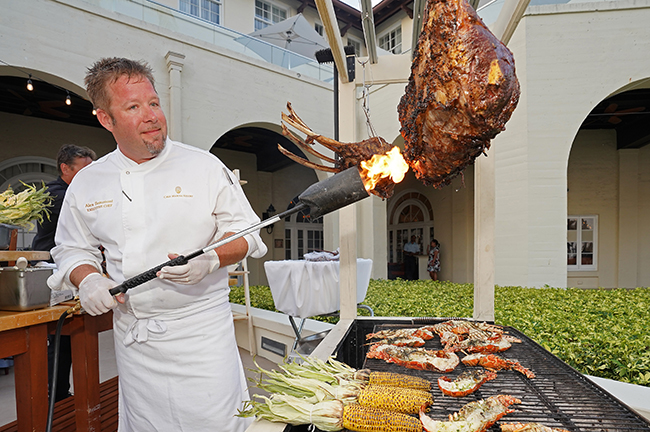 Casa Marina/The Reach Executive Chef Alex Beaumont Puts Fire to Meat
As executive chef at both Casa Marina and The Reach, Beaumont explained that there are a variety of ways for groups to meet at both properties while enjoying their cuisine.
Beaumont likes to set up action stations with a la minute cooking for groups, like cooking whole fish over a fire pit on the beach.
Interactive cooking sessions are easy to customize and arrange for groups. Beaumont sited one instance where a spear fisherman came off the boat and onto the beach where guests were having a cocktail hour, delivering fresh lobster to the grill.
Teambuilding events, like where guests prepare their own food with the chef, can also be arranged.
Whether cruising on a catamaran and munching on lobster chilau or watching one of Key West's famous sunsets with a plate of yellowtail snapper, your group's next meal on the island will leave attendees both satisfied and with a true sense of Key West food culture.
[Read This Next: Florida 2019 Destination Supplement]