2019 Meetings Today Trendsetters: 20 Event Pros Shake Up the Industry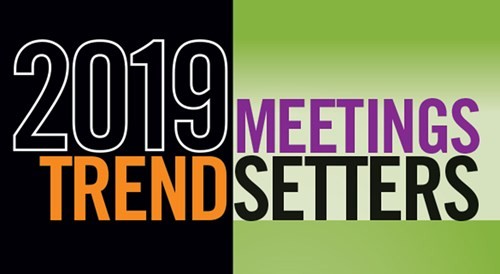 Planning and facilitating meetings requires more than just handling logistics and onsite management. Meetings and events have and will continue to change the world.
The following event professionals demonstrate this every day through their dedication to the industry. They recognize that when we all meet, we ignite the possibility of effecting change on a global scale.
We're honored to announce Meetings Today's 2019 Trendsetters: 20 professionals who are moving the industry forward in impactful ways.
2019 TRENDSETTERS: THE PLANNERS
1. Planner: Sharon Danitschek
Job Title: President, Military Reunion Network
Specialties: Military reunion facilitator, publishing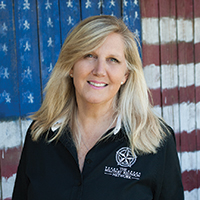 For Sharon, supporting veterans who volunteer to plan their military reunions has become a life calling. Depression and suicide are known concerns among veterans.
According to Sharon, the U.S. Department of Veterans Affairs estimates that 20 veterans die by suicide each day, and 65% of those veterans are 50 or older. More information is available here.
Sharon maintains that staying connected is critical to keeping veterans off that path, "and that's the entire reason I'm here."
Sharon organizes continuing education events for military reunion planners and the hospitality industry, and she is the publisher of The Military Reunion Network Magazine.
The publication connects military reunion planners with suppliers and destinations.
She also hosts the MRN Radio podcast, which features discussions with military reunion-minded industry representatives and other veteran- and military-related content.
Related content:
2. Planner: Michael Cerbelli
Job Title: CEO & President, Cerbelli Creative
Specialties: High-end event planner, speaker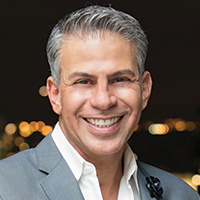 Michael is impresario and ringleader of Michael Cerbelli's: The Hot List™, a rock concert-quality stage extravaganza that showcases trending products and performers to the special events world.
He is also a trends guru—a small country could run on half the energy he brings to major industry shows.
So far in 2019, Michael has presented at The Special Event and MPI WEC 2019, among others. Michael also funnels his "favorite finds" to Meetings Today for the bi-monthly "Hot List" newsletter.
Subscribe to Michael Cerbelli's: The Hot List™ newsletter.
Related content:
3. Planner: Sharon Bonner
Job Title: CEO & President, Bright Ideas Events
Specialties: Event influencer, producer, writer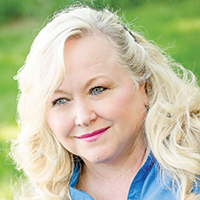 With a creative passion and dedication for producing events, Bonner has been the driving force behind Bright Ideas Events since its inception in 1998.
She has mentored over 200 personnel in the "Art of Event Planning," and in 2014 penned her first book, The Bright Ideas Adventure, which chronicles her 25-year journey in the industry.
As she rounds out her 30th year of event production, Bonner is working on her second book, The Bright Ideas European Adventure, where she travels throughout France, Italy, Switzerland and Spain interviewing event producers to learn about global event production.
Bonner was chosen as an Event Influencer for the annual GoWest2019 Conference and has been an ILEA (International Live Events Association) member since 2004, sitting on the board several times; she is currently active with the Vancouver chapter.
Related content:
4. Planner: Wendy Porter
Job Title: Owner/Chief Events Architect, Wendy Porter Events
Specialties: Experiential events and marketing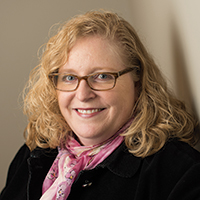 Wendy Porter designed an experiential events program for groups coming to Minneapolis for Super Bowl LII.
The series, which aimed to get groups outside the conference room to explore classic Minnesotan winter activities like dog sledding and cross-country skiing, was picked up by the Super Bowl Committee and marketed to VIPs, sponsors and 32 NFL clubs.
Since then, she's expanded the program to all seasons. Last spring 2018, she announced plans to partner with Meet Minneapolis and promote the series to bring prospective planners to Minnesota.
That's all in addition to planning leadership conferences, events and fostering event partnerships with brands like AARP and the Grammy Foundation.
Wendy is also a proud recipient of the 2018 SPINCon "40 Over 40 Award" and she was recently inducted into Minnesota Meetings + Events' Hall of Fame as "Best Special Events Planner."
Related content:
5. Planner: Cathy Mason
Job Title: Senior Director, Events, Young Presidents Organization
Specialties: Meeting planning, speaking, industry advocacy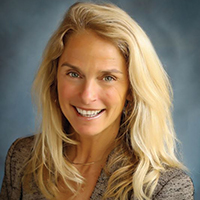 Cathy is a more than 30-year meetings industry veteran with experience in the hotel, corporate and associations segments.
She currently leads the events effort of the Young Presidents Organization (YPO), a global leadership group that counts 27,000 chief executives in more than 130 countries.
Cathy also serves as president of the MPI Oregon Chapter and is a frequent speaker at meetings industry events on the topics of emergency response/crisis management plans, contract negotiations and the importance of meeting planners being business event strategists.
Related content:
6. Planner: Desiree Knight
Job Title: Director of Education and Meetings, AREMA
Specialties: Education, conference management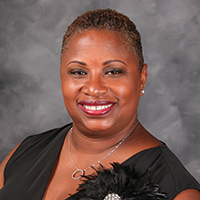 As leader of the education programs of the American Railway Engineering and Maintenance-of-Way Association (AREMA), Desiree has transformed Railway Interchange, the largest rail and conference tradeshow in North America.
Desiree has spent the past eight years leading and organizing the collaboration between four industry organizations. She has helped blend their separate cultures, business rules, personalities and politics into a 9,000-person meeting.
Desiree continues to use her logistical skills to coordinate vendors from housing and registration to decorators and mobile application technology, and also was just appointed to a 2019-2021 term on PCMA's Board of Directors.
Related content:
7. Planner: Courtney Lohmann
Job Title: Director of Culture, PRA South Florida
Specialties: Sustainable event planning, speaking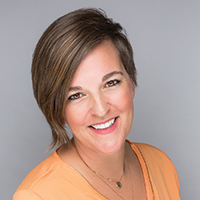 Courtney is a tireless champion for green meetings.
She currently serves as the 2019 chair of the EIC's Sustainability Committee and was the former director of communications for the Sustainable Events Network, Florida and Caribbean
Before advocating for sustainable meetings and leading PRA South Florida's internal go-green, continuing education and wellness efforts, Courtney made her mark as an organizer of street fairs, major festivals, concerts and other high-profile events in Chicago.
Related content:
8. Planner: David Fiss
Job Title: Director Business Development, Partnerships & Event Strategy, Sustainable Brands
Specialties: Sustainability, marketing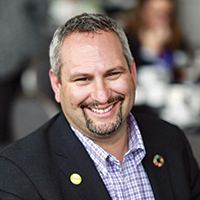 David leads and promotes sustainable meeting and event efforts associated with the U.N. Sustainable Development Goals and ASTM/APEX and ISO 20121 standards for Sustainable Brands, which is an influential member community of global brand and sustainability leaders advancing social and environmental innovation. Clients include global heavyweights such as National Geographic, 3M, Dow, PepsiCo, Cisco, UPS and Target.
David is immediate past president of the Green Meetings Industry Council's Northern California chapter and is active in the Events Industry Council's Sustainability Network, bringing years of industry experience to build value for conference attendees and sponsors.
Related content:
2019 TRENDSETTERS: THE EDUCATORS
9. Educator: Brandt Krueger
Job Title: Host, Event Tech Podcast; Owner, Event Technology Consulting
Specialties: Technical producer, educator, consultant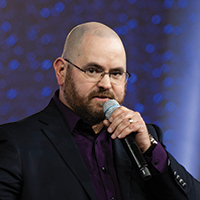 Technology is in Brandt Krueger's DNA. With a degree in Technical Theatre and a focus in Psychology paired with over 20 years of experience in the meetings and events industry, he has spoken at industry events and seminars all over the world.
Krueger has been published in numerous magazines and websites and teaches public and private classes on meeting and event technology and production.
His global speaking engagements include:
MPI's WEC, FICP's Education Forum, CMP Conclave, IMEX America, RCMA, IBTM World, Eventex, Connect, Event Camp (London, Chicago, and Middle East)
A one-week intensive for government ministers and guests in Turkmenistan
In addition to providing freelance technical production services, Krueger is also the owner of Event Technology Consulting.
Related content:
10. Educator: Sarah Soliman Daudin
Job Title: President and CEO, Soliman Productions; Partner, SarahxCourtney
Specialties: Video production and strategy, leadership, social change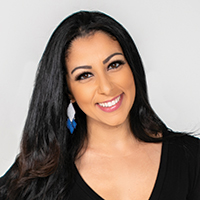 Sarah is a tireless changemaker who works to inspire and educate meeting professionals in all facets of their careers. Through her video production company, she covers the meetings industry at large and is the face and content creator of MPItv.
She serves on the Board of Directors for the MPI Greater Orlando Chapter and the MPI Global Board of Trustees and is co-chair for the MPI Women's Advisory Board along with colleague Courtney Stanley.
The duo launched the groundbreaking #MeetingsToo movement to help prevent and address sexual harassment in the meetings industry and SarahxCourtney to challenge the status quo for women in business.
Related content:
11. Educator: Courtney Stanley
Job Title: Speaker, Writer, CS Consulting; Partner, SarahxCourtney
Specialties: Experience design, community engagement, leadership development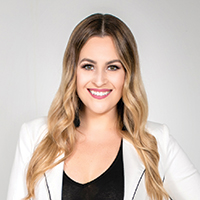 Courtney is an unstoppable trailblazer and multiple industry award-winner, having earned the MPI Chairman's Award and MPI RISE Award.
She is the youngest member ever elected to MPI's International Board of Directors, co-chairs the MPI Women's Advisory Board and serves on the Association for Women in Events Board of Directors.
She co-founded, along with Sarah Soliman Daudin, #MeetingsToo, the award-winning movement that helps event professionals prevent sexual harassment in the meetings and hospitality industry, as well as SarahxCourtney, whose mission is to share raw, authentic stories, empower women in business and effect change.
Related content:
12. Educator: Tonya Almond
Job Title: Vice President of Knowledge and Experience Design, PCMA
Specialties: Innovator, educator, strategist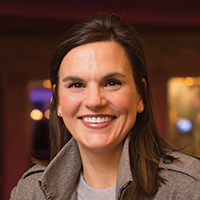 Joining PCMA in 2017 to lead its events and education team, Almond takes risks to deliver education business events that professionals seek to advance their careers via engaging experiences.
She was the brain behind the Innovate & Elevate Arena at 2019 PCMA Convening Leaders in Pittsburgh, which transformed a traditional business events element—the exhibition space—into an immersive learning environment featuring creatively designed education sessions.
She also facilitated conversations with subject-matter experts and a variety of hands-on learning activities.
Tonya has more than 22 years of meetings, sponsorships and education experience and is an advocate to the industry and PCMA, having served on its Board of Directors and many PCMA committees.
Related content:
13. Educator: Nova Browning Rutherford
Job Title: Workplace Wellness Facilitator, Keynote Speaker
Specialties: Mindfulness, self-care, personal development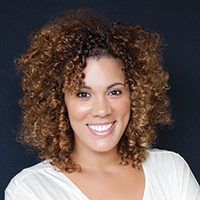 A former music industry marketing and promotions executive, Nova learned the importance of mental health and self-care after years of working 18-hour days and running a "million miles a minute," as she put it.
Today, she is in her happy, mindful place personally and professionally as a trailblazing workplace wellness and mindfulness facilitator, personal development coach, wellness expert on CTV's The Social (the equivalent of "The View" in the U.S.), emcee and keynote speaker on topics such as workplace wellness, mindfulness, mental health, personal growth and professional achievement.
Related content:
14. Educator: Will Curran
Job Title: Founder & Host, Endless Events and #EventIcons Podcast
Specialties: Event AV, podcasting, meeting planning, inbound marketing, graphic design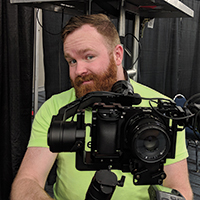 In addition to his work at Endless Events, the company he founded, Will is also the host of event industry podcast #EventIcons.
With over 200 episodes, it's one of the longest-running podcasts in the events industry.
Each week, Curran interviews icons in the events industry and answers questions from listeners and event professionals. The weekly video podcast runs live every Wednesday at 5 p.m. Eastern.
Related content:
2019 TRENDSETTERS: THE SUPPLIERS
15. Supplier: Tiffany Andrews
Job Title: Sales & Marketing Administrator, Myrtle Beach Convention Center
Specialties: Facility marketing, diversity and inclusion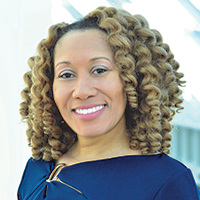 Since joining the Myrtle Beach Convention Center in 2003, Tiffany has helped champion diversity and inclusion efforts at the facility and in the city. Her efforts have been recognized by the NAACP—the Myrtle Beach branch awarded her its Presidents Award for Excellence.
The Myrtle Beach Chamber of Commerce honored her with its Diversity Individual Award in 2017.
She also is a past and current president of the American Advertising Federation of Coastal Carolina, where she is its Diversity Chair. Aside from her Diversity & Inclusion achievements, Tiffany is a leader in disruptive travel industry digital marketing strategies.
Related content:
16. Supplier: Joe D'Alessandro
Job Title: President & CEO, San Francisco Travel
Specialties: Destination marketing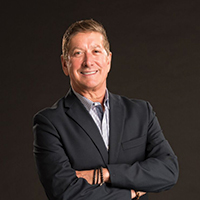 Leading the marketing effort of one of the most-desirable destinations in the world could tempt one to rest on its laurels—and high occupancy rate.
Joe's leadership moxie was put to the test in 2018 after a $40 million medical convention took the city out of the running for its annual conference, citing safety concerns due to its homeless problem.
Teaming up with a variety of civic and private organizations, Joe stepped up to the plate by being honest about the challenges and helped facilitate realistic and empathetic solutions.
Related content:
17. Supplier: Chance Thompson
Job Title: Senior Manager, Sustainability and PR, SMG Salt Palace Convention Center
Specialties: Sustainability, venue management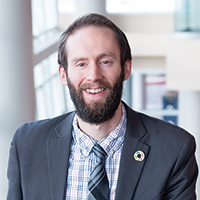 Chance leads a 35-member Green Team committee that spans five organizations, with the common mission of advocating sustainable event management in Salt Lake City.
Since 2017, the effort has resulted in donation of 500,000 pounds of excess event materials such as leftover food to local nonprofits.
His current accomplishments in the green meetings mission are chairing the relaunch of the new EIC Sustainable Event Standards and serving as vice chair of the EIC Sustainability Committee.
Related content:
18. Supplier: David Jeffreys
Job Title: Executive Director, LGBT MPA; President, Altus Agency
Specialties: Marketing, inclusion and diversity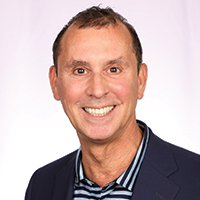 David wasn't satisfied with the lack of organized representation of the LGBT community in the meetings industry, so he founded LGBT Meeting Professionals Association in 2016, the first organization of its kind in the industry. He expects the association's current membership of 1,200 to grow to 2,000 in 2019.
At Altus Agency, his award-winning advertising campaign for Philadelphia, "Get Your History Straight," earned him accolades in the destination marketing world.
Related content:
19. Supplier: Amy Popper
Job Title: Senior Marketing Manager, Marriott's CRN
Specialties: Hotel marketing, content creation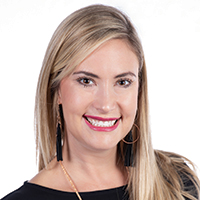 Known for out-of-the-box thinking in promoting Marriott's Convention & Resort Network (CRN), Amy is taking hotel marketing to new heights.
Recent successes include the travelogue-style Made Here, a Marriott CRN Travel Show, Mastermind by Marriott mentorship program and the 48-Hour Film Challenge.
For the Film Challenge, filmmakers were brought to Vancouver, British Columbia's the DOUGLAS, Autograph Collection Hotel and attached JW Marriott Parq Vancouver for a competition that showcased the creativity of the staff and flexibility of its meeting facilities by using them as film sets.
Related content:
20. Supplier: Brad Dean
Job Title: CEO, Discover Puerto Rico
Specialties: Leadership, destination marketing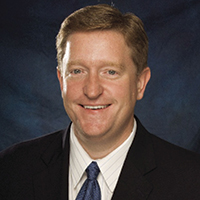 After nearly 20 years as CEO of the Myrtle Beach Area Chamber of Commerce, Brad was tapped to head the new Discover Puerto Rico DMO and embark on the seemingly daunting task of elevating Puerto Rico's image following the devastation of Hurricane Maria.
He accepted the challenge and launched Discover Puerto Rico with his team in July 2018.
One year later, positive comeback stories abound about this newly rebranded and renewed destination brimming with natural and cultural treasures.
Related content: