Marriott CRN Properties Step Up Their Gym Game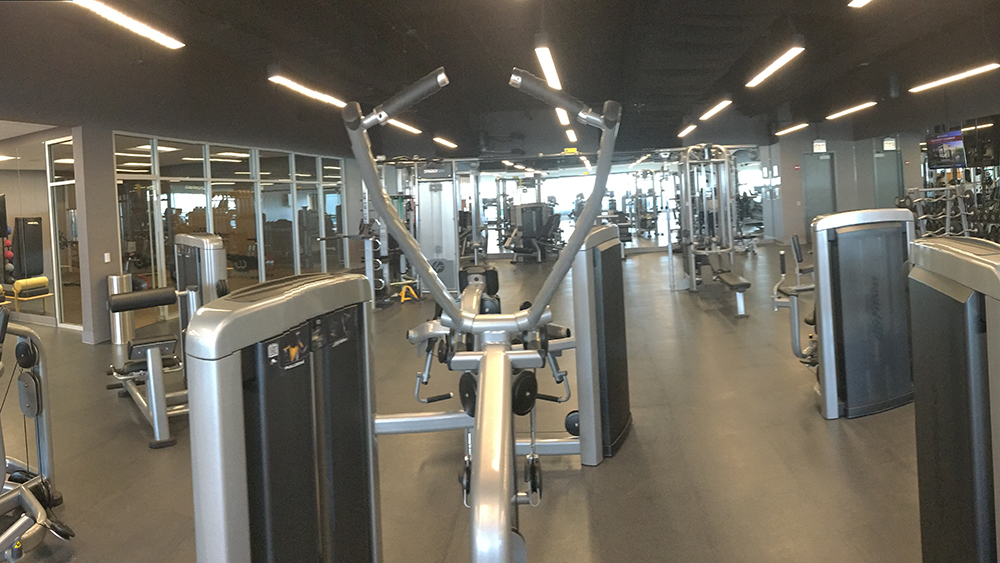 Sure, some hotels just put a gym into an empty guest room. Or perhaps it's a couple of machines in another room that was never meant to be a hotel gym. But many travelers, including meeting attendees, are demanding more when it comes to hotel fitness centers.
On a recent trip to Marriott Marquis Chicago, I sat down with Steve Conklin, director of group sales at the hotel, to chat about how properties in the Marriott Convention and Resort Network (CRN) are stepping up their gym game.
Listen to Christoph Trappe's full conversation with Steve Conklin:
For example, the J.W. Marriott in Chicago has kinetic treadmills and dumbbells up to 100 pounds. That caters to many gym rats, including NFL team players in town to face the Chicago Bears at Soldier Field.
Marriott Marquis Chicago has its own set of extensive gym amenities in an impressive fitness center to cater to increasing customer demand.
"It is all about listening to our customers, and our customers are all about wellness," Conklin said. "When they're on the road traveling away from family, they want to continue their life the way it is, including their fitness routine, and they don't want to have to go off property and search for a club."
Conklin said Marriott is focused on offering wellness-oriented amenities as part of the customer experience, such as premier gyms.
"We started wellness with the JW brand and also with the Renaissance brand and now with the Marquis brand," he said. "The Marriott Marquis New York re-energized the fitness aspect by moving meeting space and a restaurant to build a fitness center. Here at the Marriott Marquis in downtown Chicago, we moved the pool to add more of a fitness center."
The property now has a 6,000-square-foot fitness center with all the latest and greatest in terms of free weights and machines, including plenty of ellipticals, according to Conklin.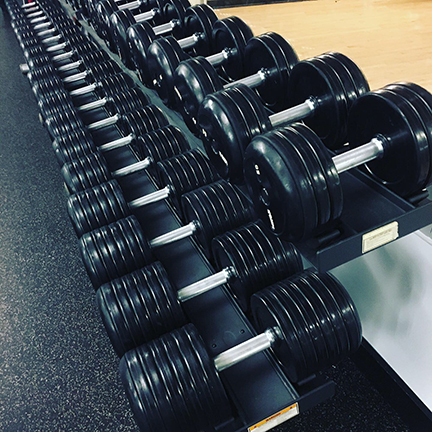 Free Weights on Display at the Marriott Marquis Chicago, Credit: Christoph Trappe
"What I love is that it's got natural light and a patio, so you can go outside and do yoga in the warmth of Chicago," he added.
[Related Content: 2-Team Baseball Towns Offer More Options for Event Planners]
Setting aside the right amount of space for a well-equipped gym is an important aspect of fitness center planning, according to Conklin.
"It's all about learning from the past with our other hotels, and Marriott corporate focuses a lot on what our customers are saying," Conklin said.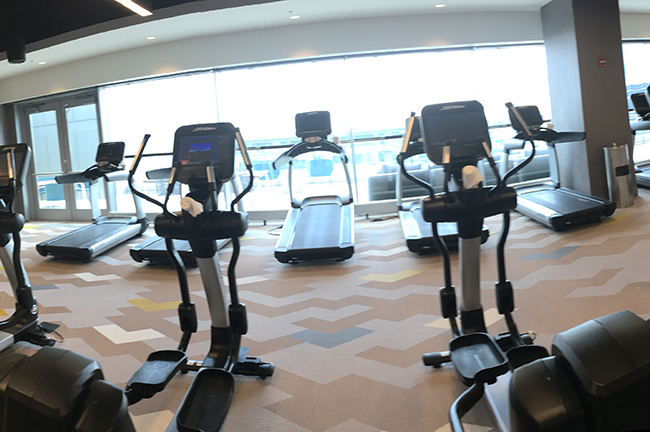 Marriott Marquis Chicago Fitness Center Cardio Machines, Credit: Christoph Trappe
When the company built the Marriott Marquis Chicago, which opened in 2017, one focus area was having ample fitness center space for a hotel that size, according to Conklin.
"This 6,000-square-foot center is used every single day, and the great thing is that it's 24-hour key access," Conklin said. "In Chicago, we get a lot of international travelers who get here at all times of the day, and their body clocks are working at all different times, so if you want to have a workout at 3 o'clock in the morning or 11 o'clock at night, you can have it."
Conklin added that even though the fitness center is not revenue-producing, it's one of the most important parts of the customer experience.
Read More About Marriott's Chicago CRN Properties: