Tattoo Your Attendees to Spread Your Brand Message!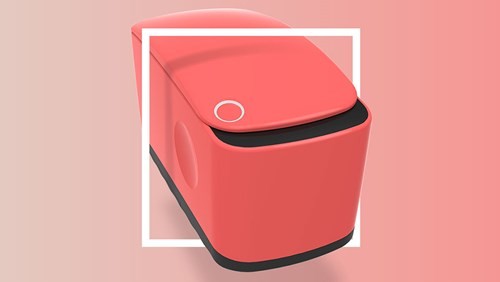 Conference organizers who offer branded onsite services to attendees, such as booths that provide professional headshots and selfie stations, are faced with one major hurdle—a lack of time. The challenge is to funnel as many people through the process as fast as possible, without sacrificing quality.
Cool conference features such as these pump up the "fun factor," encourage social engagement and provide meeting organizers with a great opportunity to "brand" their event—sometimes literally, as you'll read below—by making attendees "brand ambassadors."
In a previous Michael Cerbelli's The Hot List™ article I wrote about the Hypno Eye, a mobile selfie ball that becomes part of the attendee experience by way of the camera coming to them instead of them going to it. These are the types of tools that we need to help us create memorable, interactive experiences and avoid long lines.
[Related Content: How to Stage Jaw-Dropping Event Talent on a Budget]
One of our most popular asks, the tattoo station, can get a little jammed up, as people love temporary tattoos, such as henna treatments. What if I told you I have the answer to that, too? Another option that will come to your attendees versus them having to go to it.
That "answer" arrives in the form of a special device known as The Tattoo Printer!
Conference Tattoos: A Mobile Marketing Tool
The Tattoo Printer is an amazing marketing and advertising tool. You can make your events remarkable and stand out by safely applying customized tattoo designs.
Meeting planners can even offer pre-determined designs or allow the participant to design their own tattoo. It's super fun, easy, fast and safe.
The Tattoo Printer uses cosmetic-grade ink to apply water-resistant and soap-washable designs in seconds, sort of like a 3D printer.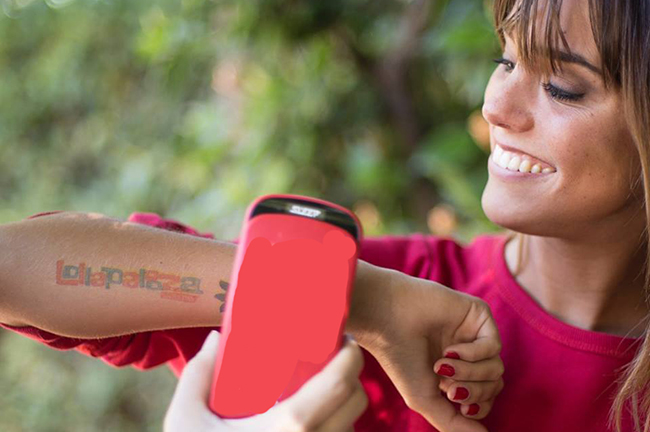 The Tattoo Printer in Action, Credit: Fun 4 Events
Let's say, for argument's sake, you have 500-plus attendees passing through your event. With the help of four printing assistants—each with The Tattoo Printer in hand—you can "tag" your whole gang and then come back for two to three more rounds during a four-hour event.
What's more amazing is renting a few tattoo printers is the same cost or less than a standard old-school tattoo station of the past where you may not get to everybody.
It's a huge hit because your guests have never seen anything like this before, and it now becomes a "do me … do me!" moment.
[Related Content: Attendees Will See the Light With This Affordable AR Option]
Another cool feature: You can also download The Tattoo Printer app for some on-the-go customization. Allow attendees to unleash their inner artist or consider hiring a professional to create custom tattoos that spread your event message.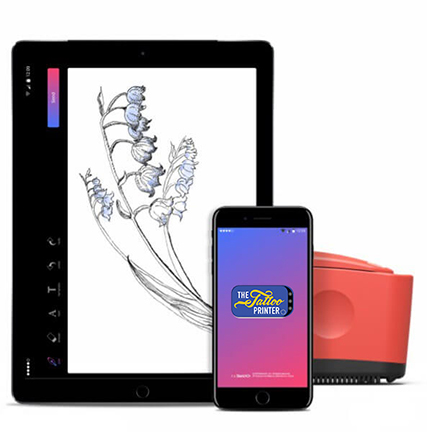 The Tattoo Printer Tablet App, Credit: Fun 4 Events
We're always looking for new branding opportunities that give attendees a customized experience that lets them have fun.
This simple idea that will be the talk—and sight!—of your event. Another example of how technology advancements are making all of our lives a little easier and more enjoyable.
Check out The Tattoo Printer in action below:
As with all of my favorite finds, The Tattoo Printer is #mcapproved.
Editor's Note: The Tattoo Printer mentioned in this article is presented by Fun 4 Events, a California-based event  service provider. If interested, you can request a quote for the service.
Stay tuned for more favorite finds from Michael Cerbelli's: The Hot List™ and Meetings Today, delivered to subscribers every other Monday.