Speaker Spotlight: Lex Gillette, Paralympic Athlete for Team USA and Motivational Speaker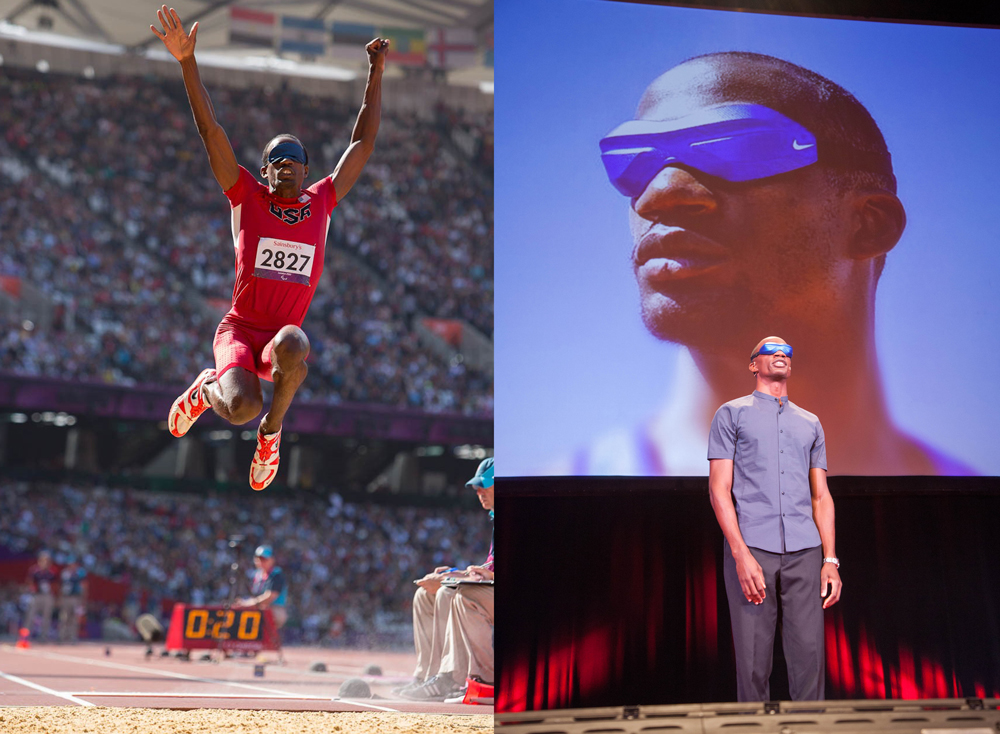 When Lex Gillette was eight years old, he lost his eyesight. As he adjusted to his new normal as someone who was completely blind, he found strength through family, friends—and track and field.
Now, Gillette is a decorated Paralympic athlete for Team USA, taking home the silver medal in the long jump at the 2016 Rio Paralympics; the gold medal at the 2017 World Championships; and is the world record holder for totally blind athletes in the long jump.
"I do everything by sound," Gillette explained, when he long jumps. "I have someone who stands at that take-off point and they give me audible cues to jump. Then I pray to God that when I land, it's inside the sand."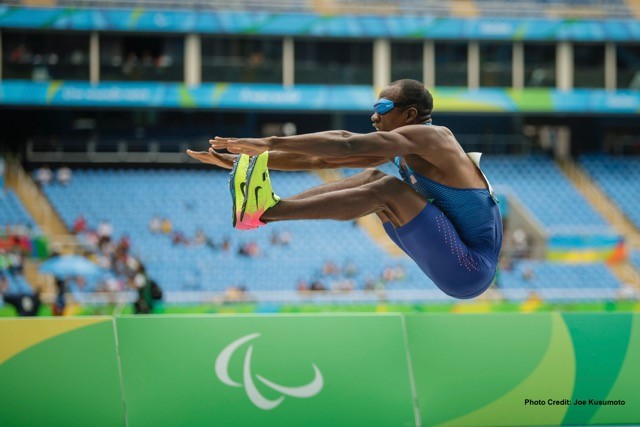 Lex Gillette in Action at the Paralympic Games, Credit: Joe Kusumoto
As he chases down a fifth consecutive trip to the Paralympic Games in Tokyo in 2020, Gillette is also excelling in another arena: keynote speaking.
"People naturally want to know about athletes—how they train, how much they eat and sleep," Gillette said. "I kept getting thrown into these situations where groups wanted me to speak."
Gillette began speaking at events on a frequent basis starting in 2013 and has since presented motivational speeches, keynote addresses and led break-out sessions and stage introductions.
His speaking resume is almost as long as his impressive track and field accomplishments, with gigs for Facebook, TedX San Diego, Nike, Wal-Mart, Hilton and additional Fortune 500 companies and universities.
Gillette said that his speaking specialty is motivational, inspirational keynote addresses, which he often delivers to organizations that are trying to overcome a challenge or reignite a fire within their employees. He uses his "No Need for Sight When You Have a Vision" platform as the driving theme for these types of speeches.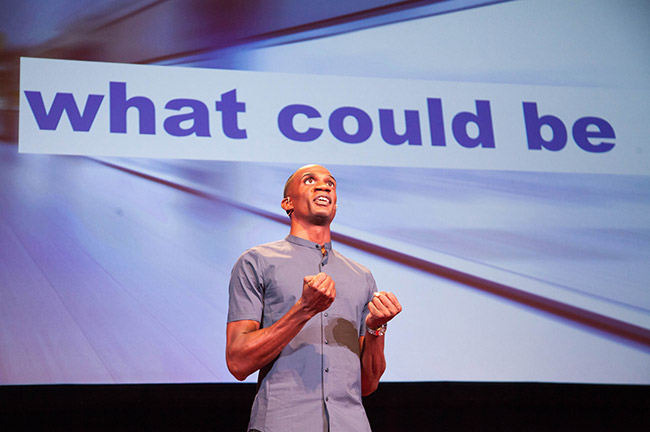 Lex Gillette Onstage During a Speaking Engagement
Gillette pulls from his personal experiences, communicating to audiences that though his life could have been defined by his lack of sight, he chose to define his life according to his own personal vision for success.
"[When I started,] I began to really understand that when I go talk to other audiences it's not about me, it's about the people in those seats," Gillette said.
[Need Some Inspiration? Check Out Our Movers & Shakers Profiles]
"I [want to] give them something that they can latch on to and absorb and be the best person they can be for their family and organization," he added.
Even though Gillette trains as a track and field athlete full-time, he still plans to deliver 10 to 12 speaking engagements per year. As with other busy, high-profile speakers, he recommends planners get in touch early, giving him a plan for what goals they would like his address to accomplish, and let to let him know how he did at after the close of the event.
[Read This Next: 5 Tips for Hiring Celebrity Speakers for Events]