Silicon Valley's Group Dining Options Break the Mold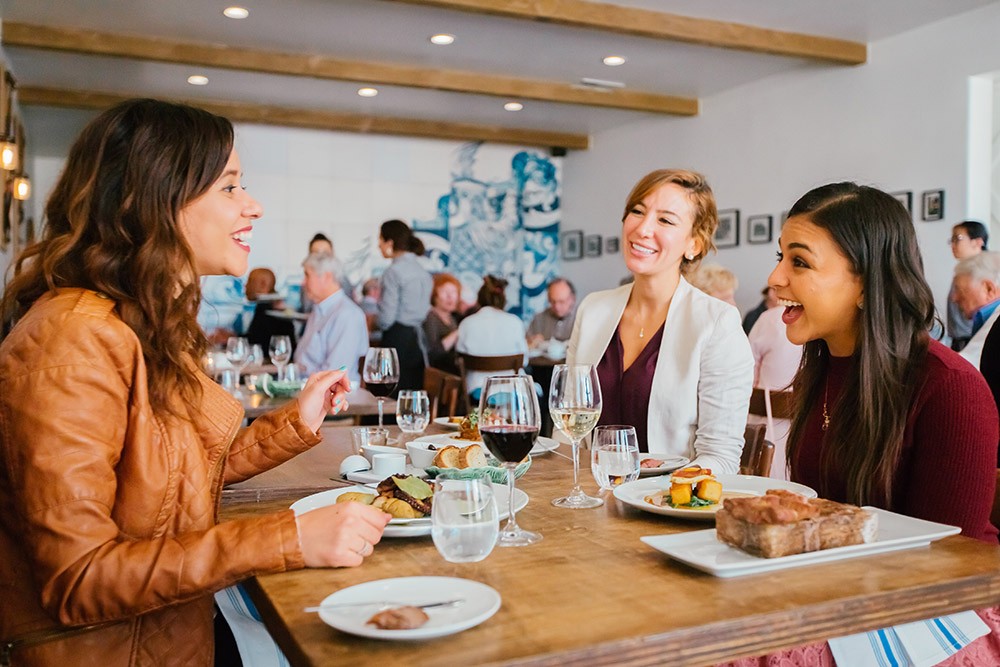 San Jose and its surrounding communities are flush with opportunities to experience the brain power and sheer scope of the world's most famous epicenter of tech and innovation.
Companies book stays in Silicon Valley to learn how to think differently, embrace change and move beyond the path of least resistance, perhaps at Stanford Park through educational conferences or via Google and Facebook experiences.
After tapping into these brain trusts, expanding their minds and getting their picture taken in front of the Google rainbow or the Facebook thumbs up, attendees have so much more at their fingertips in Silicon Valley—history, art, nature and, increasingly, an excellent and eclectic food and drink experience in which to indulge.
[Related Content: San Francisco and Bay Area Anticipate Event Uptick]
"What's really remarkable about Silicon Valley and why I'm so happy to be here is that people come from all over the world to make their mark, and the great thing is, they stay," said Laura Chmielewski, vice president of marketing and communications for Visit San Jose.
"When their intelligence meets their passion in what they choose to do next after tech, the quality is excellent, and that goes for things like beer-making, winemaking, food creation and baking," she added. "It's fun to explore, especially for major tech companies that come from around the globe and after the meetings or visits to Apple Park can have these unexpected experiences of the other side of Silicon Valley's entrepreneurs."
Silicon Valley Wineries and Breweries
From wineries and breweries to bars crafting cool cocktails, San Jose and the surrounding area are brimming with palate-pleasers to quench anyone's thirst.
The relatively unknown Santa Cruz Mountains wine region, just a short drive from San Jose, is home to premier, family-run vineyards and wineries, many of which are available for group tastings and private events, including Ridge Vineyards, Monte Bello and Testarossa Winery.
"Just 25 minutes up the hill from San Jose, Ridge Vineyards has won award such as one of the "Top 100 Wineries in America" by The Daily Meal and other prestigious accolades," Chmielewski said, adding that its 1971 Monte Bello won fifth place in the 1976 Judgment of Paris and first place in the 2006 30th Anniversary.
"And they started making wine in a barn, it was four Stanford engineers who later in the '70s hired a Stanford philosophy student, Paul Draper, who studied winemaking in South America and France, and he was the winemaker until her retired last year," she added.
[Related Content: The San Francisco Bay Area Is Booming With Development]
Due to Ridge's location at the top of a mountain, Chmielewski said it will never have the crowds like more touristy wine regions such as Napa.
"It has a wonderful kind of hippie elegance that it has maintained over the years," she said. "Their Monte Bello is amazing, and they are open for tastings and events."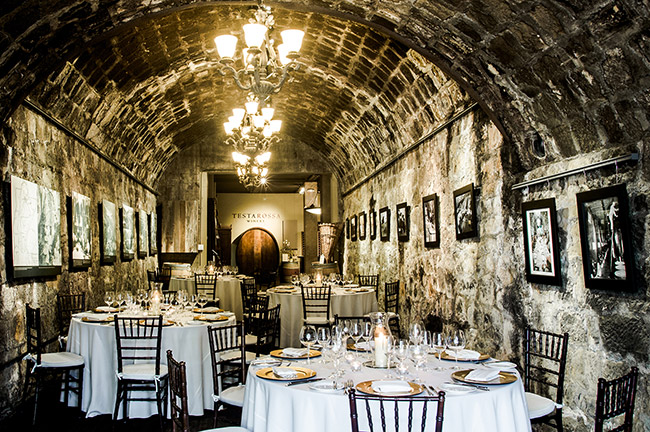 Testarossa Winery, Los Gatos, California
Testarossa Winery is located 15 minutes from downtown San Jose. It was established in 1993 by a husband and wife team of Stanford engineers who left their established jobs in technology in the middle of the Silicon Valley tech bubble.
"Testarossa has a beautiful view from the mountainside, and they produce wine you can't get anywhere else unless you're a member. It's another great story of two people retiring from tech to buy a vineyard and apply their passion and intelligence to a maker space."
Meanwhile, San Jose is enjoying ever-evolving craft brewery and craft cocktail scenes and groups can, too.
SOFA, which stands for South of First Avenue, is one of the best places to experience both, in addition to a great music vibe, according to Gabriel Valentin, associate director of sales and destination services for Visit San Jose.
"SOFA is a cool little cultural district, and it's growing right now," Valentin said. "There are craft breweries popping up, a fun music scene and great cocktail bars.
"There are quite a lot of innovative breweries you could explore, including Uproar, Forager, Camino and Clandestine," he added.
The breweries offer tours and tastings and range from huge open loft spaces that can accommodate large groups for events to smaller spots for more intimate gatherings.
The San Jose Brew Bike tour is another way for groups to experience the breweries, taking in several in one outing while teambuilding on the multi-person brew bike as they pedal along. 
Craft cocktail hot spots in the heart of SOFA include The Continental, which can host large groups, and Haberdasher, a more intimate space for smaller groups.
Ethnic Eats: San Jose Cooks Up Diversity
San Jose is a melting pot of ethnicities, and it's ever-present in its cuisine. 
"Exploring our neighborhood communities through ethnic dining is an incredible thing to do in San Jose," Chmielewski said.
[Related Content: 3 L.A. Neighborhoods Get Creative on Group Dining]
Valentin, a San Jose native, pointed out ethnic neighborhoods such as Japantown and Little Portugal as two great options, as well as Little Saigon, since the city has one of the larger Vietnamese populations in the U.S.
"I've lived in Japantown for more than eight months," Valentin said. "There not only is amazing cuisine there, everything from sushi places like Kazoo to Minato Japanese Restaurant, which Anthony Bourdain visited for his show Parts Unknown, it is a very hometown kind of atmosphere that is just a couple miles from downtown. It's a pretty awesome location—National Geographic named it one of the friendliest neighborhoods in the U.S."
Over in Little Portugal, chef Jessica Carreira, a native of East San Jose, earned the city its first Michelin-star restaurant, Adega, along with her executive chef husband, David Costa.
Adega, which offers private dining for groups, specializes in simple but elegant Portuguese food with a modern approach to old classics, a seasonally inspired menu and a vast selection of Portuguese wine.
Lip Smacking Foodie Tours: Santana Row Sojourns
Groups can also head to Santana Row, known as the "Rodeo Drive of Silicon Valley" and home to several exclusive dining establishments and high-end shopping experiences.
An ideal new way to experience the culinary and cultural side of Santana Row is with Lip Smacking Foodie Tours, which debuted in Las Vegas in 2015 and quickly became the city's top epicurean adventure, whisking patrons immediately past lines and velvet ropes to VIP tables at the most glamorous restaurants to indulge in a variety of signature dishes and cocktails.
The company, which offers 12% commission to meeting planners, expanded to eight tours in Las Vegas and recently introduced its first foodie programs outside Las Vegas, the first of which was Santana Row earlier this year.
"Santana Row is in the heart of Silicon Valley, arguably one of the most pioneering and dynamic areas on the planet," Donald Contursi, president and founder of the company. "Following our success in our home base of Las Vegas, we've been inundated with requests by meeting planners to bring this elevated and innovative dining experience to other cities.
"We couldn't be more thrilled to bring it to Silicon Valley, a place that truly appreciates the outside-the-box entrepreneurial spirit our company was founded on,'' he added.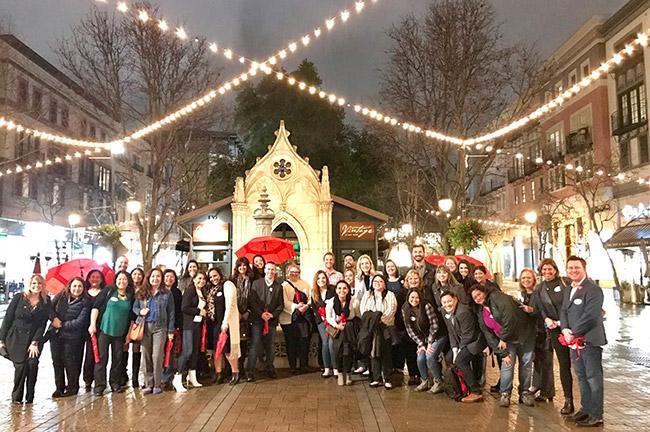 Lip Smacking Foodie Tours, Santana Row, San Jose
The tour is led by an expert guide who also offers insights into the hidden art found throughout Santana Row, much of which locals aren't even aware, while leading guests through the European-style piazza to four top restaurants, all of which offer private dining space:
From casual food and drink connections in established ethnic communities and emerging districts to upscale experiences at top dining establishments, the F&B scene in Silicon Valley is a delicious way for groups to savor the innovatively diverse flavors of the region.
Silicon Valley CVB Contact Information
Visit San Jose
408.792.4511