Teneo Hospitality Adds Four Nobu Hotels to Its Portfolio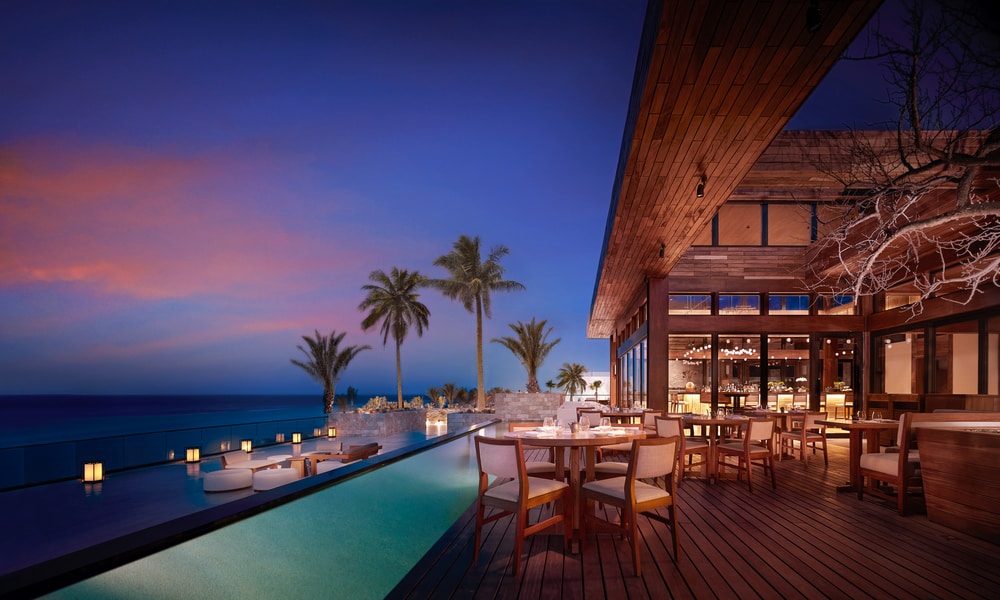 Teneo Hospitality Group added four Nobu Hotel properties—Nobu Chicago, Nobu Hotel Caesars Palace Las Vegas, Nobu Miami and Nobu Los Cabos—to its U.S. and Mexico portfolios.
The hotel brand was founded by celebrity chef Nobu Matsuhisa, Robert De Niro and Meir Teper. It operates 10 five-star hotels in the U.S., Europe, Mexico and the Philippines and 41 signature restaurants on five continents.
Eight new hotels are slated to open, or under construction, in Europe, the U.S., Middle East, Canada and South America.
Teneo Hospitality Group is a global group sales organization with over 300 independent and small branded hotels, resorts and Destination Management Companies (DMCs). The company serves the meetings and events industry with its global team based in key geographic source markets through its partnerships, expertise, tools and research.
"Teneo has been a valuable partner in communicating our brand message to meeting planners and distinguishing us from the competition, especially in major conference destinations such as Las Vegas, Chicago and Miami," said Rachael Palumbo, Vice president of sales & marketing, Nobu Hospitality.
[Related: Venues With All the Necessities for Stellar Executive Retreats]
All hotels feature a Nobu restaurant, created by Chef Nobu Matsuhisa. Nobu Restaurants are known for new-style Japanese cuisine, sleek interior design and presentation.
Nobu menus are influenced by Chef Matsuhisa's classical training as a sushi chef in Tokyo and his experience in opening a Japanese restaurant in Lima, Peru. Much of Nobu's cuisine incorporates Peruvian ingredients into Japanese dishes.
The Details on the Nobu Hotels Joining Teneo Hospitality
Nobu Chicago is set to open in early 2020 in the city's West Loop neighborhood. The 115-room hotel will feature 3,245 square feet of event and meeting space. On the 10th floor, two adjoining ballrooms offer views of the Chicago skyline and can host up to 150 guests.
The new hotel will be home to a 10,000-square-foot Nobu signature restaurant and lounge as well as a sushi room located beneath the mezzanine level. The latest Nobu restaurant concept, Rooftop at Nobu Hotel Chicago, will debut with an indoor lounge, fireplace and outdoor terrace.
The world's first Nobu Hotel opened in Las Vegas in 2013 and features the first Nobu Restaurant & Lounge on the Las Vegas Strip. The hotel offers 182 guest rooms, including the three-bedroom, 10,300-square-foot Nobu Villa.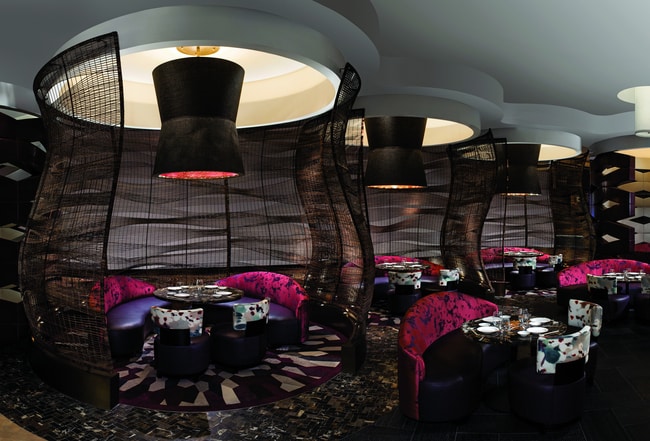 Nobu Restaurant, Nobu Hotel Caesars Palace Las Vegas
Designed by the Rockwell Group, the Nobu Villa can host private events and functions on its rooftop terrace, Zen garden and Japanese-inspired onsen tub. There are also multiple dining spaces that can host private dinners and receptions catered by Nobu.
Nobu Restaurant & Lounge at Caesars Palace is a 12,775-square-foot venue, including space for private dining.
The Miami Beach property offers 206 guest rooms with views of the ocean and the Intracoastal Waterway. Three penthouse suites and four penthouse event spaces are available for VIP accommodations and intimate events. Over 70,000 square feet of meeting space is available for meetings and events.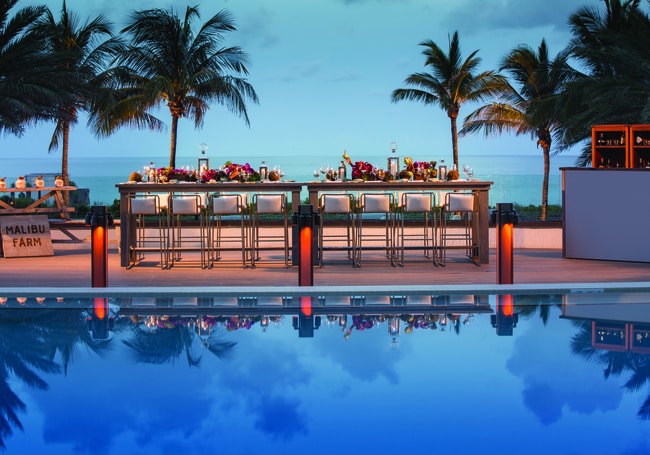 Nobu Miami, Credit: Paula Benzo
The Nobu Restaurant and Lobby Bar also provides catering and 24-hour in-room dining by Nobu.
Nobu Hotel Los Cabos is located on the shores of the southernmost tip of the of Mexico's Baja California Peninsula where the Pacific Ocean and the Gulf of California meet. The resort's architecture combines the Nobu brand's Japanese design with locally sourced materials from Mexican craftsmen.
The property offers 200 guest rooms, butler service, four infinity pools, a spa and fitness center and several bars. Its 14,389 square feet of meeting and event space includes two ballrooms, a boardroom and both indoor and outdoor function space.
The Los Cabos resort includes both the Nobu signature restaurant and Malibu Farm, serving casual meals using organic, local ingredients.
Read next: Caesars Execs Get Creative to Draw Group Business