How Golf Events Are Evolving: Meetings Today LIVE! 2019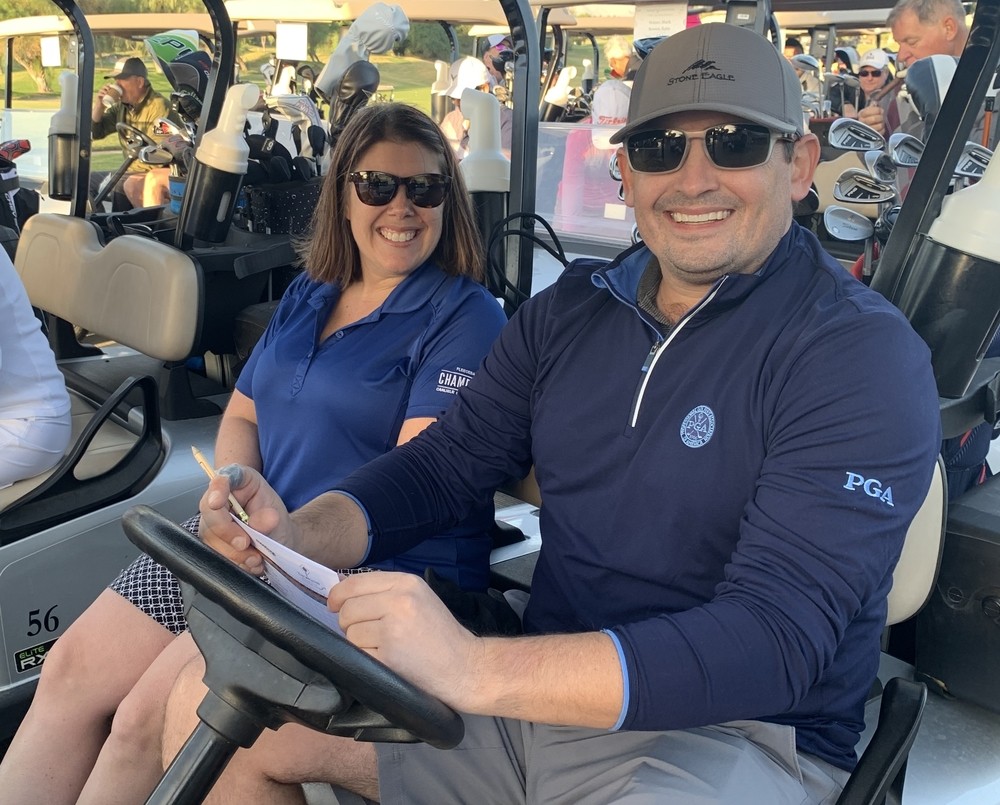 Golfing is still a great way to conduct meetings and network.
Learn some of the ways this outing has evolved and why scheduling your next golf event goes beyond the course from Mark Crabb with Greater Palm Springs CVB, interviewed at Meetings Today LIVE! Golf 2019. Listen here.
Rather read the transcript?
[Start transcript]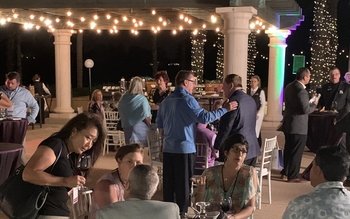 Jim Krotz: How are we doing, everybody? This is Jim Krotz, vice president of Meetings Today. I am on location in Palm Springs, California for a Meetings Today LIVE! 2019, our golf event for golf planners. Joining me is Mark Crabb from the Convention Visitors Bureau from Palm Springs. Thanks for joining me.
Mark Crabb: Great to be here. Thanks for having me.
Jim: Well, first of all, this is the event that we started about two years ago, and I think it's so great that planners are having a great time. Tell us more about having these planners on location here in Palm Springs.
Mark: Well, this gives us an opportunity to show off and really give them a chance to really get a sense of the destination we have. Obviously, the golf is certainly a nice form to bring them.
We have over 110 golf courses available for people to play in the area. But the nice thing is there's so much more to golf here and our planners will get to see that; they'll be able to do some of the red Jeep tours; they'll get to enjoy the spas; they'll enjoy the outdoor activities that we have. We have hiking and biking. We have a lot of things that people can do. We want people outside. You know, it's great to have your meetings inside, but we want people to enjoy the outside here.
[Related: Can't-Miss Group Wellness Experiences in Palm Springs]
Jim: And I think it started—when I flew in, the first thing I was amazed with is the open-air airport. I mean, so you get that feeling as soon as you walk off the plane.
Mark: Yeah, our airports are in the top 10 of the most stress-free airports in the country. So, you get this beautiful view of the mountains right when you get outside of the airport, and it's here for you to chill.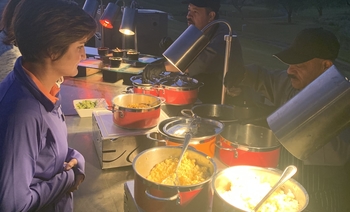 Jim: What are some of the trends you're seeing in golf? I know golf is still a very important part of corporate and some association meetings. So, how important is golf and meetings?
Mark: Well, you know, I think the demographics are changing. Taking time for four-and-a-half, five hours to play golf sometimes can get very hard. So, we're seeing more and more of them actually doing nine holes—they're shorter but enjoying that time outside.
I think what we're seeing, and we need to start growing the game in our industry, because it's such a great networking game, is that we need to have more clinics. We need to have people actually go out, learn the game so that they're not intimidated by playing in these things once in a while. And I think once people start playing, the more and more they play, they'll enjoy that opportunity.
Jim: And one thing too, tell us what can a meeting planner expect when they bring an event here? I know your whole team's been great when we've been here. But what can they expect when they come home?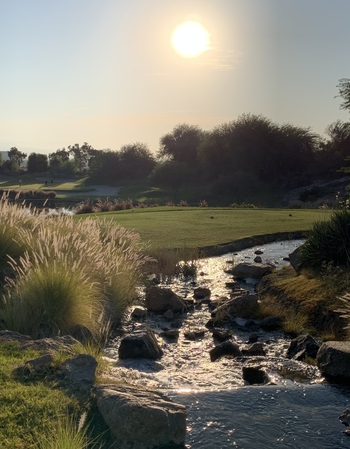 Mark: Well, when we're a full service convention visitors bureau, we want to make sure once that piece of business is booked, we want to work with them, certainly through all the RFP process, we want to work with them on their site process.
Once it's booked here, it's not over. We turn around and have our destination services team that can turn around, work with them on off-site visits, helping them with finding any kind of specialty events or things like that, that they would like to work on or have their groups do. That's us, we can help them and it's all free of charge.
Jim: Well, Mark, thanks for having us and all these great meeting planners and similar suppliers and thanks for having us on in this beautiful destination. One thing I gotta say too, is I've been in for two days. I've not seen a cloud.
Mark: You have a really good chance of not seeing any clouds here. We have over 300 days of sunshine a year here, so you can count on almost a pretty day every day.
Jim: Well, thanks for joining us, and let's go hit the course.
Mark: Great. Thank you so much. It's been a lot of fun.
[End transcript]
[Want to attend a Meetings Today LIVE! event? Check our 2020 schedule!]