PCMA Picks Sites for 2022, 2023 Convening Leaders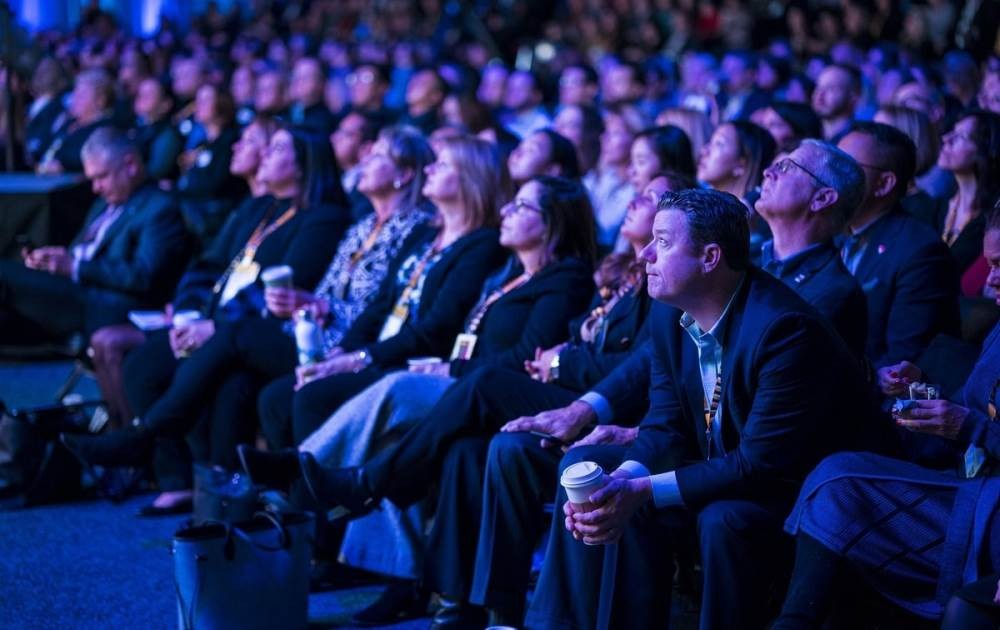 PCMA announced the locations of its 2022 and 2023 Convening Leaders event.
The association selected Las Vegas and Caesars Entertainment's new Caesars Forum conference center for the 2022 event and Columbus, Ohio, for its 2023 event.
"We are collaborating with two incredible host city partners, each with their own inspirational story on how they are transforming their organizations and communities through business events," said Sherrif Karamat, president and CEO of PCMA, in a statement. "Caesars Entertainment has demonstrated its commitment to the economic and social power of business events with the opening of Caesars Forum in Las Vegas, while the world is watching how Columbus is using business events as a catalyst for its prosperity as a smart city of the future."
Las Vegas Convening Leaders
The Las Vegas Convening Leaders will be held January 9-12, 2022, at Caesars Forum, a 550,000-square-foot facility scheduled to open in March 2020 and feature the two largest pillarless ballrooms in the world.
"Caesars Entertainment is thrilled to be partnering with PCMA and honored that Caesars Forum was selected for this important industry event," said Caesars Entertainment Chief Sales Officer Michael Massari in a statement. "Caesars Forum, perfect for large corporate and association events, will transform the meetings and events industry in Las Vegas."
[Related: The Ultimate Guide to Planning a Las Vegas Meeting]
Columbus Convening Leaders
The Columbus Convening Leaders will be held January 8-11, 2023, at the Greater Columbus Convention Center.
Columbus has risen in prominence as a meetings destination in the last year, having hosted the 2019 ASAE Annual Meeting & Exposition. The Hilton Columbus Downtown is undergoing a 468-room expansion scheduled for a January 2022 completion across the street from the SMG-managed Greater Columbus Convention Center, which wrapped a major renovation in 2017 that increased its exhibit space to 373,000 square feet.
"Columbus is a city on the rise, and we cannot wait to welcome PCMA attendees in 2023 and show them how we are transforming the meetings industry," said Brian Ross, Experience Columbus president and CEO, in a statement. "We look forward to working with PCMA to create an unforgettable event that immerses attendees into our creative, diverse and innovative city."
Convening Leaders attracts thousands of global business events professionals to engage in educational programming, research and networking events.
PCMA Convening Leaders 2020 will take place January 5-8 at the Moscone Center in San Francisco. PCMA Convening Leaders 2021 will be held January 10-13 at the George R. Brown Convention Center in Houston.
Read next: How to Leverage Las Vegas' Infinite Entertainment Offerings for Your Next Meeting
The Las Vegas meetings and events landscape is always evolving. Stay up to date with what's new on our Las Vegas destination page!