10 Articles You Couldn't Stop Reading This Year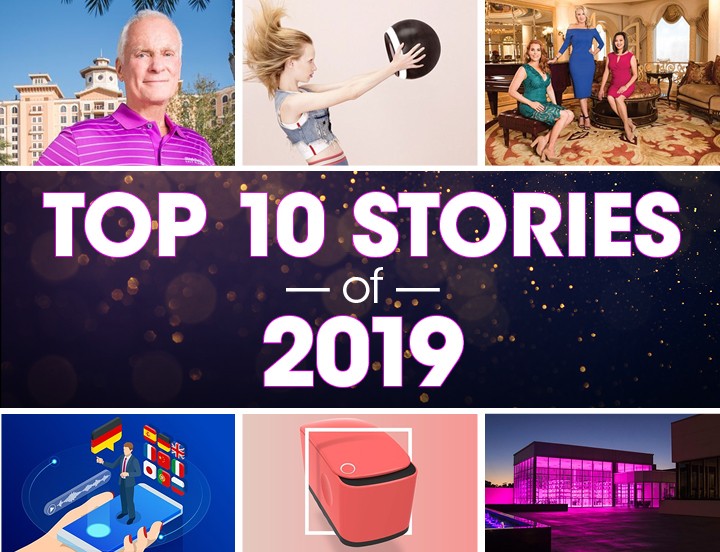 Our editorial staff at Meetings Today is constantly digging into the hot industry issues, traveling around the world discovering new destinations and chatting with meeting planners about their experiences—all to bring you the best stories for you!
But some stories rise above the rest. From inspiring women leaders to contract checklists and new tech so wacky it's genius, here are the articles you could not stop reading this year.
Meetings Today Top Ten Articles of 2019 
Women are forces to follow in the meetings industry, and many are in or moving into leadership positions. In Las Vegas—one of the world's most popular meetings and conventions destinations—senior contributor Jeff Heilman talked to eight exceptional leading ladies about their pathways to leadership for the 2019 edition of Meetings Today Las Vegas.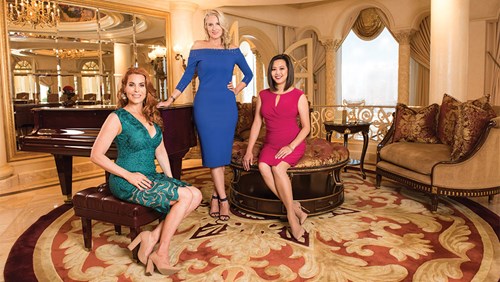 Photo: Women of Westgate
Learning about strong women in leadership roles is always an inspiring read, and our readers thought so too, making this feature our most-read article of 2019.
Photo booths and selfies are mainstays at events in the digital age, but this product featured in Michael Cerbelli's Hot List newsletter earlier this year drew in a lot of "likes" and reads from our Meetings Today audience.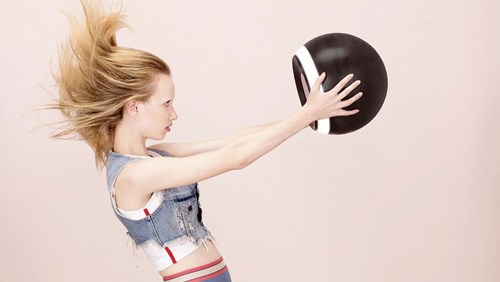 Photo: Woman Holding the Hypno Eye Selfie Ball
With its drop-safe foam shell and handheld, wireless technology, the wacky and fun Hypno Eye selfie ball is a fun way to engage your attendees at big events. Still not sure what the heck a Hypno Eye is? Read our second-most popular article of the year to find out.
If there's one thing that most meeting planners have in common, it's that they are on their feet all day long. Which is probably why our article starring seasoned meeting planners' best recommendations for comfortable work shoes was such a runaway hit this year, rounding out our top three most-read articles.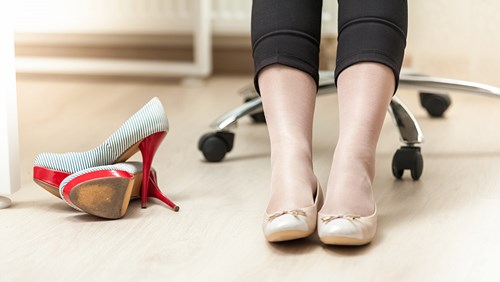 Didn't catch this article and in some need of some seriously comfortable kicks? From Cole Hahn to Clark's wedges, all of these recommendations promise comfort without sacrificing professional style.
Sustainability innovations, massive expansions and world-class art projects are some of the unique features of six convention centers that promised to up their game in 2019. For planners organizing large conventions and conferences, keeping up with cutting-edge developments can make meetings better—and incentivize attendance.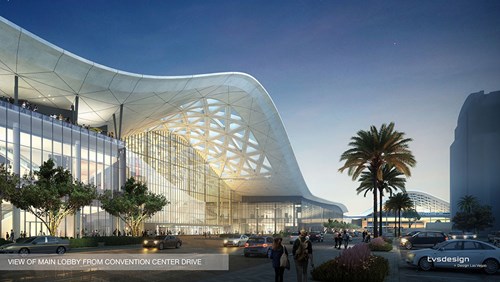 Photo: Las Vegas Convention Center District Rendering
Whether you plan your big group gatherings on the west coast in cities like San Francisco or popular sunny Florida, there's a convention center update you should know about in every part of the country in this article.
Meetings Today readers could not get enough of this wildly innovative project coming out of the world's largest Marriott property—Orlando World Center Marriott—in Florida.
The state-of-the-art HyCube, a modular hydroponic vegetable production system that focuses on sustainability while also providing fresh veggies that are served to guests daily, is catching the attention of sustainability-minded planners from all over.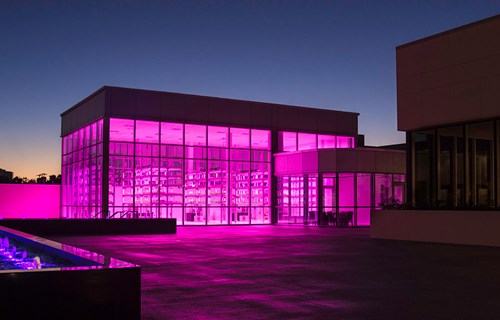 Photo: HyCube, Credit: Orlando World Center Marriott
It's sleek, glowing look is as impressive as the cube's output. Staff writer Adrian Thompson visited Orlando World Center Marriott and learned all about the HyCube's hydroponic growing system is, how it's operated and why it's so special on a trip there in spring 2019. Read for yourself what the buzz is all about.
Each year, Meetings Today recognizes meeting professionals who are moving the industry forward in impactful ways. With the wealth of talent in the meetings industry in 2019—from the veteran planners to newcomers in education and reliable suppliers, our annual list of inspiring individuals drew a lot of eyes in 2019.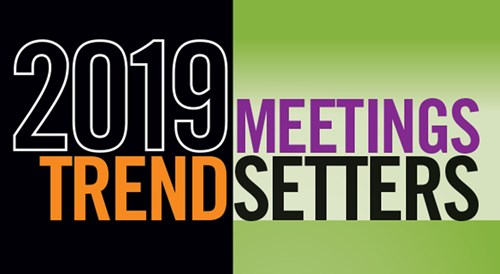 Planning and facilitating meetings require more than just handling logistics and onsite management. Meetings and events have and will continue to change the world in 2020 and beyond. Read our 2019 trendsetters and send us your nominations for 2020 at Tyler.Davidson@meetingstoday.com.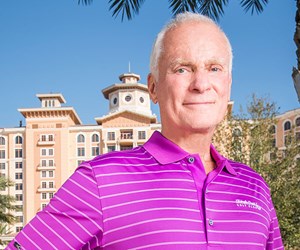 The Meetings Today team constantly writes about tips for all types of planners, new venue openings and renovations, and hot destinations for events. But we like to highlight planners and suppliers who are doing good deeds their communities, too.
Photo: Orlando Hotelier Harris Rosen
This story about Orlando hotelier Harris Rosen donating millions to the University of Florida and UF Health to launch a brain tumor research initiative in early 2019 caught a lot of interest from our readers. In case you missed it, read how one hotelier can make a big difference in important issues like medical research.
Though it's not as glamorous as other parts of the job, contracts are an essential part of the meeting planning process. Some of our checklists around this topic are perennial favorites on MeetingsToday.com, including this one.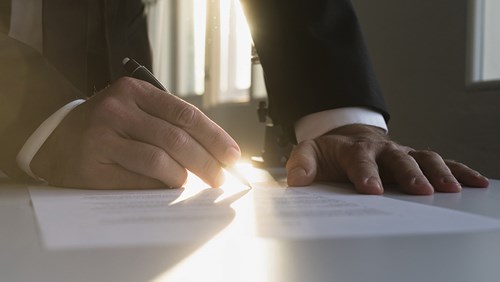 Credit: Shutterstock
As we do for many legal subjects, we tapped the expertise of Tyra Hilliard, Ph.D., Esq., CMP—an attorney and professor whose expertise is in legal and crisis preparedness issues for the meetings, events and hospitality industries—to break down the must-dos for all contract types including hotel/facility contracts and vendor/third-party contracts. 
We're willing to bet you hadn't heard of a marketing tool like this one until Michael Cerbelli featured it on the Hot List newsletter in 2019. The secret to really getting your brand message out there at your next conference? Tattoo it on your attendees!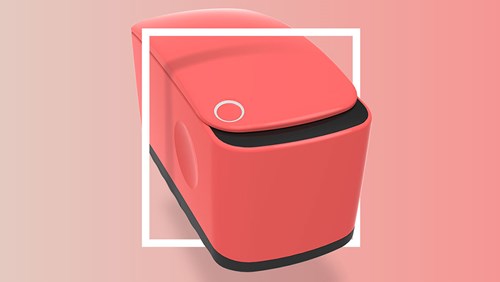 Photo: The Tattoo Printer, Credit: Fun 4 Events
We are completely serious. This "tattoo printer" uses cosmetic-grade ink to apply water-resistant and soap-washable designs to hundreds of attendees in very little time. Genius? Crazy? Read the article, which was a big hit this year, to decide for yourself.
Artificial intelligence is starting to go mainstream in almost every industry, shaking up how employees work. Rather than shy away from this smart tech, you can easily embrace it to make planning the logistics of your meetings easier and focus more of your energy on the tough stuff.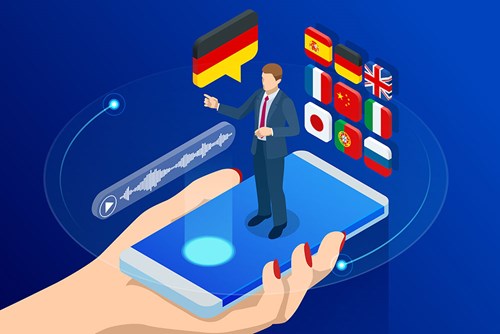 Photo: Smartphone Translation Illustration, Credit: Shutterstock
One piece of A.I. tech Vice President and Chief Content Director Tyler Davidson discovered in 2019 is Wordly—an app that promises to provide instantaneous translation for 15 languages without an interpreter. If you use it, it will eliminate the need to hire a crew of human translators or pay for translation booth and equipment rental. A compelling idea to meeting planners, seeing as it rounds out our top 10 articles of 2019.
Craving more? Here are some other honorable mentions from this year.