8 Hottest Offsite Events Options in San Francisco's Mission Bay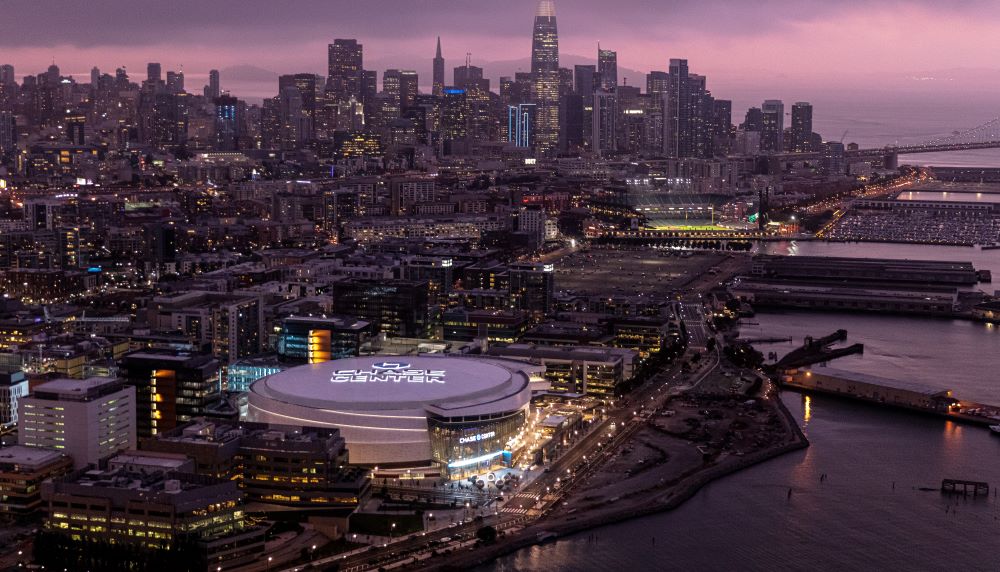 San Francisco's "newest" neighborhood, Mission Bay, is the bio-tech and medical research heart of the "City by the Bay," but it is also the hottest new events destination in a first-tier city that's always at the top of meeting planners' wish lists.
Located a little more than a mile from Moscone Center and featuring its own IACC-accredited facility, Mission Bay Conference Center, Mission Bay also took a leading role during PCMA Convening Leaders 2020, which attracted more than 5,300 attendees to San Francisco in early January 2020.
San Francisco Travel also played a major role during Convening Leaders by spearheading the selection and facilitation of the event's opening and closing night networking events, held at Pier 48 and Chase Center, respectively.
"Mission Bay is like a brand-new city within the city," said Tom David, executive vice president and chief sales officer for San Francisco Travel. "In addition to the sports centers, Chase Center and nearby Oracle Park, there are great venues like Pier 48 and the Mission Bay Conference Center. You can find up-and-coming and fun spots like SPARK Social and Stagecoach Greens. A Marriott hotel will open next year in the neighborhood, with properties like Hotel Via and Hyatt Place not far away. And it's all easy to get to via public transportation."
Following are eight standout special events venues for groups looking for meetings offsite options in San Francisco's Mission Bay neighborhood, as well as a couple just south in neighboring Dogpatch.
Oracle Park
The home of the MLB San Francisco Giants, Oracle Park was built in 2000 with meetings and events firmly in mind. Twenty years on, the venue is among the top multipurpose sports venues in the U.S.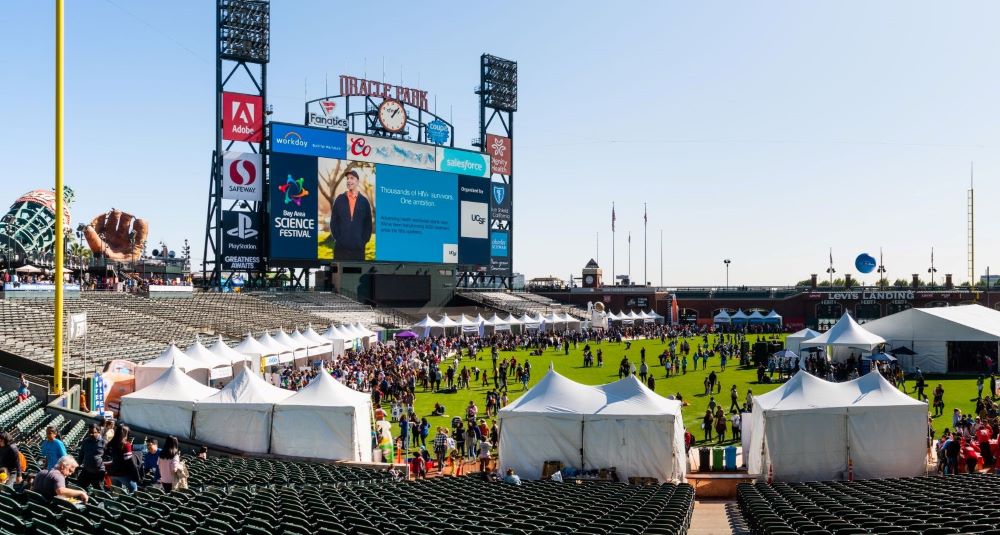 Photo: Panoramic view of Oracle Park during the Bay Area Science Festival event; People visiting the business representative booths set up on the field. Credit: Sundry Photography
Event options at and around the ballpark are legion, from private dinners, meetings and receptions at 15 venues that include three spaces surrounding the park and the luxe Gotham Club—billed as the first private membership social club in professional sports—to on-field activations, luxury suite rentals and two yachts that ply the waters of San Francisco Bay.
Operated by Giants Enterprises, Gotham Club was activated for a small, high-level reception space leading up to PCMA Convening Leaders' January 5 opening night reception at Pier 48, located adjacent to the ballpark and accessed via pedicabs for a one-of-a-kind attendee arrival experience.
Pier 48
Although it looks like a nondescript maritime warehouse from the outside, Pier 48 is a major event venue with an amazing degree of flexibility. Its cavernous open spaces provide meeting and event planners with a blank canvas to express their creativity.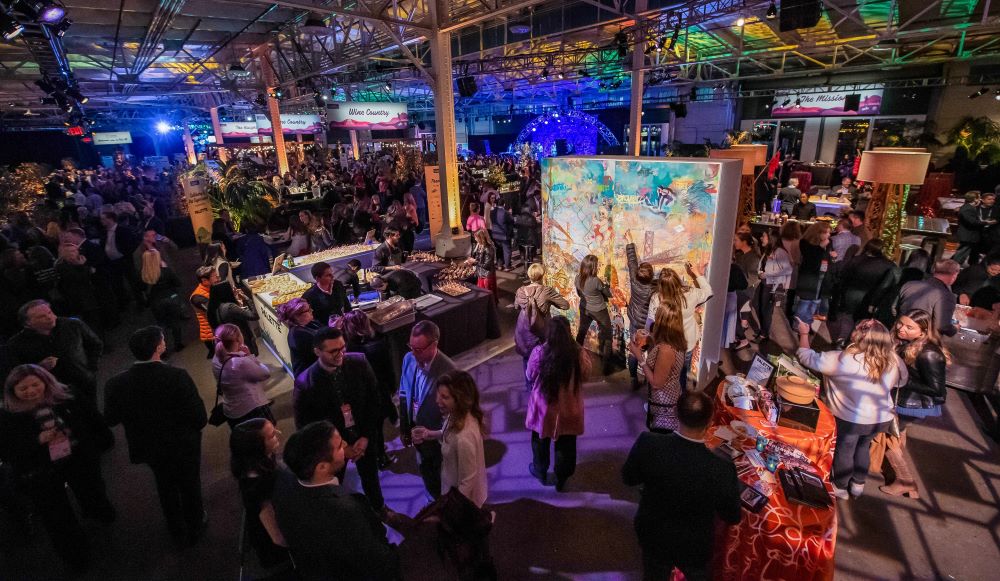 Photo: San Francisco's Pier 48 hosted the opening night reception of PCMA Convening Leaders 2020. Credit: San Francisco Travel
San Francisco Travel selected the recently expanded venue—which was also used for the opening night reception for MPI World Education Conference in 2015—because its flexibility and sprawling size provided ample room to showcase the many lures of San Francisco.
Pier 48 offers an industrial setting with more than 200,000 square feet of flexible event space that can accommodate up to 10,000 people. Major attributes for events, conferences, receptions, concerts and gala dinners include the following:
Two main anchor buildings that can be utilized in tandem or separately. Shed A and the recently added Shed B also provide adjacent spaces designed for any back-of-house and production needs.
Four connected spaces linked by an open-air plaza, each of which offer towering ceilings and feature views of the Bay Bridge, city skyline and Oracle Park thanks to new, customized window vignettes.
[On topic: A Guide to the San Francisco Bay Area's Outdoor Event Venues]
Chase Center
Located a half-mile from Oracle Park and Pier 48, the splashy new Chase Center—home of the NBA Golden State Warriors—was the closing night venue at Convening Leaders that featured a concert by headlining rock act Maroon 5.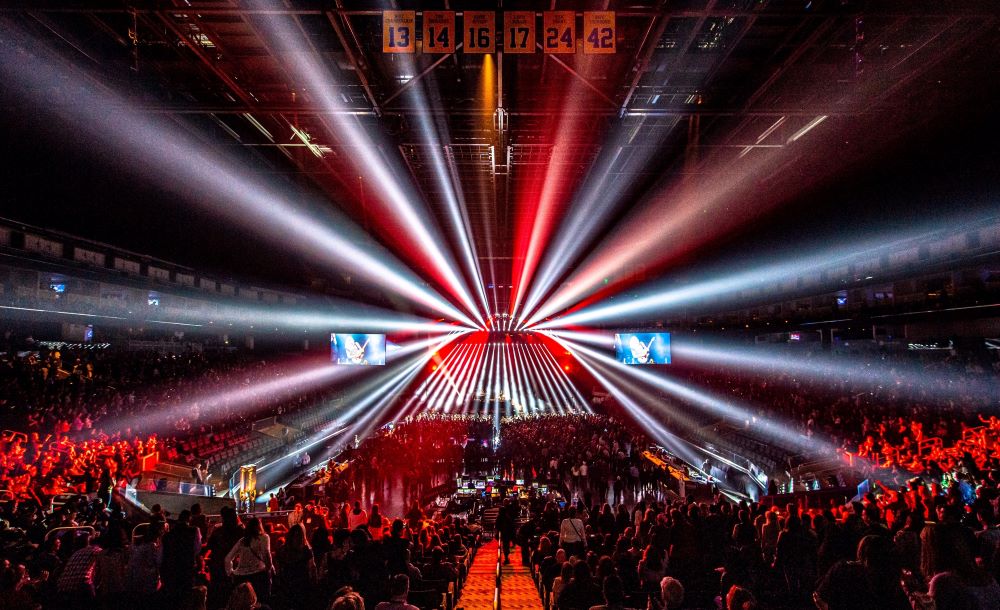 Photo: Chase Center hosted Maroon 5 for the closing night reception of PCMA Convening Leaders 2020. Credit: EPNAC.com
"Chase Center was an ideal location for the PCMA Convening Leaders networking reception due to a variety of factors that lead to a great guest experience," David said. "Each seating section has access to a club space within the arena and wide-open concourses and lobbies that ensure easy entry into the arena as well as travel within it. Chase Center is also part of a larger surrounding entertainment district, Thrive City, that includes a variety of incredible artwork and a beautiful open landscape for people to enjoy as they're coming and going from the event."
Stagecoach Greens
Adult-friendly miniature golf is a hot trend for young urbanites, and Stagecoach Greens is on par with its Mission Bay course.
Set within the block-long Parklab Gardens public park—complete with food trucks, a bar and group meeting space at SPARK Social SF—the 18-hole Stagecoach Greens miniature golf course immerses players in San Francisco-themed environments ranging from the Gold Rush to the 1906 earthquake, Summer of Love and the recent tech boom.
Esther Stearns, CEO of Pop Up Family Fun, which owns Stagecoach Greens, said the park can accommodate groups of up to 300, with buyouts, teambuilding competitions and VIP experiences available. Special event attendees often dress in costume, and groups can rent a variety of private cabanas.
"Golfers cheer for each other—some compete, some don't even keep score," Stearns said. "Golfers also like that they can enjoy the variety of food truck food and bring beverages with them on the course."
[Read next: San Francisco Combats Homelessness With Compassion]
SPARK Social SF
Across the street from Stagecoach Greens, SPARK Social SF works with more than 150 food trucks it rotates in for lunch and dinner, and also features a beer/sangria garden, fire pits and event space.
The venture is operated in partnership with Parklab, which has a mission of transforming local vacant lots into creative community hubs.
Event space rental options include:
Fire pits, each of which accommodates up to 30 people
The Double Decker Bus, which can accommodate up to 75
Backstage, a tented area with three flat-screen TVs and a nearby fire pit for roasting s'mores, and which can accommodate gatherings of up to 100
Porch, a permanent tented structure for up to 130  that can be completely enclosed, and which features seating and three flat-screen TVs
The Field, which is suitable for medium to large gatherings such as picnics and teambuilding
A complete buyout can accommodate up to 2,000 attendees and includes the services of an event staff.
Little Creatures Brewery-Mission Bay
Spreading the gospel of hoppy beers such as IPAs, Little Creatures Brewery-Mission Bay brewery celebrates the West Coast beer scene and its Mission Bay brews.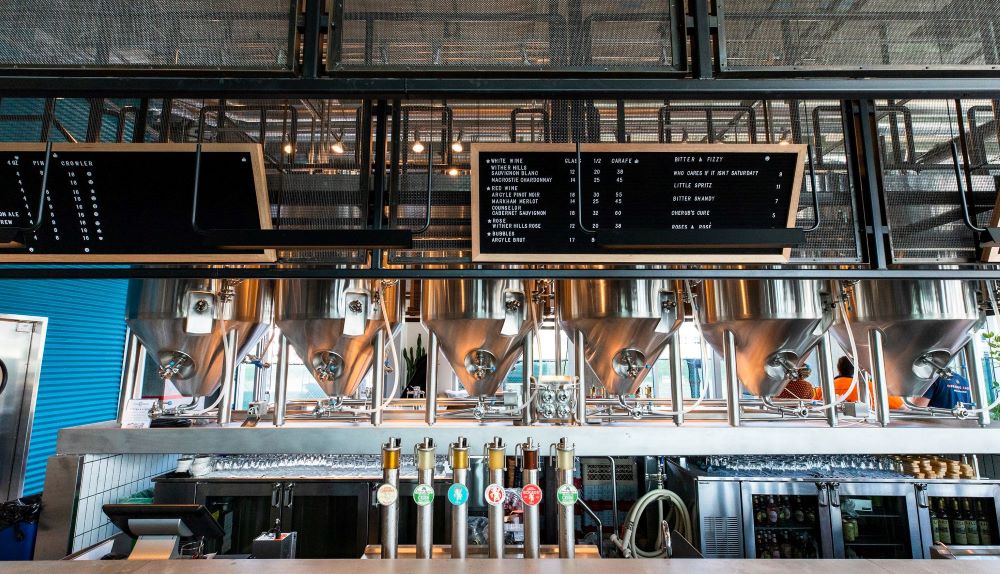 Photo: Little Creatures Brewery-Mission Bay. Credit: Grace Sager
Group rentals and buyouts for corporate events and team-bonding are available, as are group tours of the brewery and a Beer School that will impart the finer aspects of brewing. Tastings, of course, are always on the menu.
Standard menus for large groups (15 or more people) are available at different tiers, ranging from $20 per person to $50 per person. The space can accommodate up to 250 people, with audiovisual capabilities and activities such as game night, trivia night and live music available.
The Pearl
This industrial-chic event venue, located just south of Mission Bay in the trending Dogpatch neighborhood, can accommodate up to 800 offers four spaces:
The Main Floor, a 3,500-square-foot space with a 31-foot-tall ceiling, plug-and-play lighting and two original gantry cranes that are used to hoist an indoor living garden high above the action.
The Mezzanine, a 1,188-square-foot space that features an expansive view of The Main Room and is often used for cocktail receptions, breakouts and sponsorships
The Rooftop, a 4,655-square-foot terrace that is inclusive of a full-building buyout and boasts views of Dogpatch, San Francisco Bay and the Oakland Hills
School Night Restaurant & Bar, a 1,388-square-foot standalone restaurant and bar that can accommodate receptions of less than 100 and be combined with a full-building buyout
Specializing in corporate receptions and special events, The Pearl features a full catering kitchen and in-house bar serving local beer, wine and premium spirits. An onsite house manager is provided as part of the venue fee.
The Ramp
Just south of Mission Bay is The Ramp, which offers indoor and outdoor seating in a decidedly industrial waterfront setting that is the essence of an authentic San Francisco that is disappearing under the transforming power of construction cranes.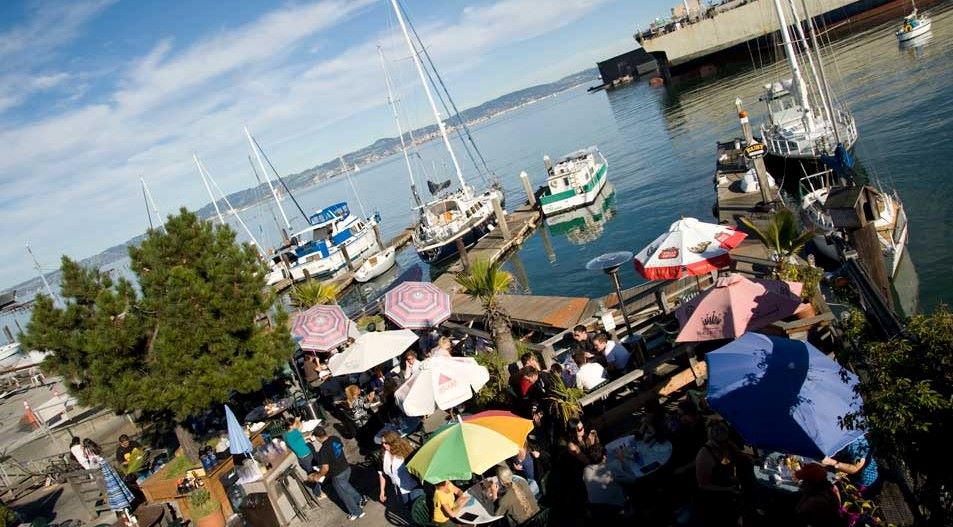 Photo: The Ramp
The Ramp was originally a bait shop built in the 1950s and is a locals' favorite with its outdoor patio restaurant and frequent Latin music performances. The venue offers a heated tent in-season and a Party Menu for groups of more than 10, along with a special menu for groups larger than 25.
Connect: San Francisco Travel
More about San Francisco: