Top Miami and Fort Lauderdale Chefs Dish on 2020 F&B Trends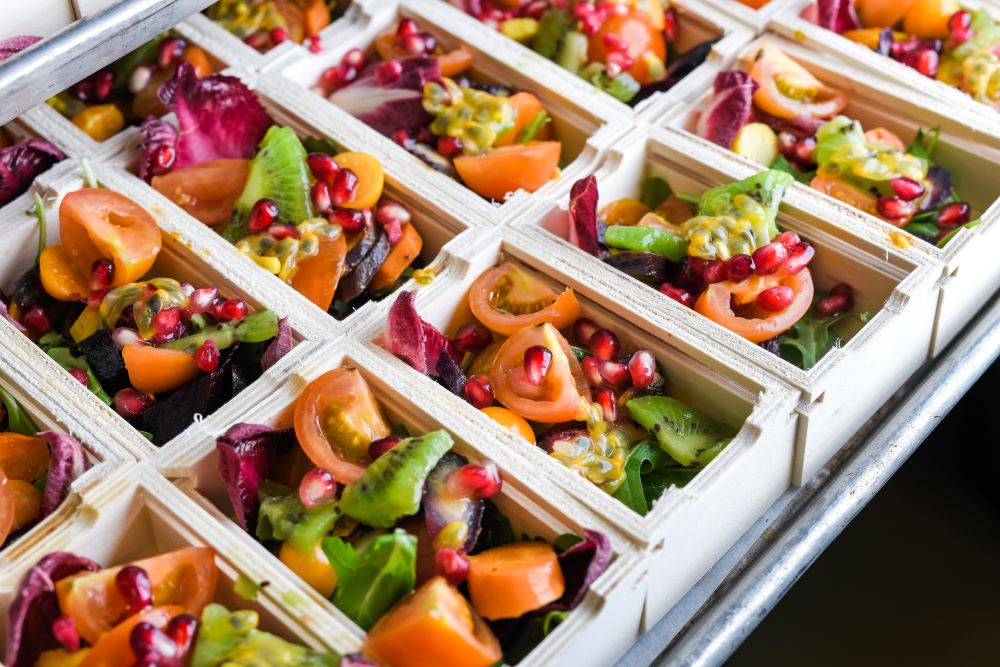 From fancy cocktails on tap to the constant want for localized, sustainable experiences, we talked to some of the top chefs at hotel properties in Miami and Fort Lauderdale to get the dish on the big culinary trends they anticipate for meetings in Florida in 2020. 
Gordon Maybury, Director of Culinary, JW Marriott Miami Turnberry Resort & Spa
Chef Gordon Maybury came to the states from Dublin in 1998 and worked for restaurants in New York, Arizona, the Cayman Islands and Florida before settling in as director of culinary for the JW Marriott Miami Turnberry Resort & Spa.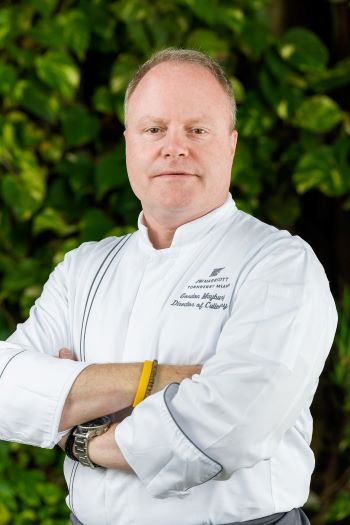 Throughout his career, he's seen many trends come and go. Here are some of the key trends he sees at his property in 2020. (Photo: Gordon Maybury; Credit: JW Marriott Miami Turnberry Resort & Spa)
Food Trucks
One trend that hasn't slowed down is food trucks. 
"We find that the first night for a meeting is an opening reception, the second night attendees are on their own and the third night is some sort of closing reception with an awards component. Groups like the food trucks because it keeps the group on property and there's no need for transportation and guests seem to love it," Maybury said.
Best of all, food truck set-ups can provide unmatched variety. Maybury said that local food truck owners in Miami can serve every kind of food imaginable: lobster rolls, burgers, burritos, arepas, tacos, poke bowls and falafel are just some examples. The hotel often can add stations like one for sliders and another for desserts. 
"We have three or four areas on property where we string lights and make it like a street fare. We handle all the billing for the trucks, so it goes on to the groups' master bill making it really easy for meeting planners," Maybury added. 
Cocktails On Tap
One trend Maybury sees going away is the cocktail that takes 10 minutes to prepare.
"This is where the bartender is backed up with thirsty customers. At Soff's lobby bar, we've put our most popular, handcrafted cocktails on tap so there's the same quality, but patrons don't have to wait," he said.
[On Topic: Space Coast Daytona Beach Unique Venues]
"For example, our watermelon mule is on tap. We add ice and a thinly sliced piece of watermelon to a highball glass and pour the rest from the tap. You're still getting the quality and flavor from the juices and infusions we make in house while spending more time on garnishing." 
Dietary Restrictions Are Here to Stay
Not going away—ever—are dietary restrictions, Maybury noted, either by choice or necessity.
"We've basically rewritten the menu so it's mostly gluten free and we've had to come up with interesting vegetarian entrees, not just vegetables on a plate. We can also accommodate those who eat kosher because of a local kosher caterer we partner with. We send him the menu and they customize the dish to mimic what we're making for the rest of the group so the whole group is getting the same experience," he explained. 
Local Flavor
In line with a general trend towards localized experiences, Maybury said that meeting planners want their groups to experience the typical foods of Miami at JW Marriott Miami Turnberry, which gets its influences from Cuba and the Caribbean.
"We do a 'Taste of Miami' with tours through different neighborhoods where we sample fish from a raw bar, rice and beans for the Cuban influence, jerk chicken and roti from the Bahamas and Trinidad, potato and latkes and a pickle bar from the Jewish neighborhoods in Aventura," he said. "Meeting planners want local and authentic."
Because people are more in tune with food these days, Maybury said groups like to get in the kitchen with the chefs, too. Recently the culinary team put together an Iron Chef competition for a group of 40 with the hotel's own chefs as team captains. 
[Related: Northeast Florida Outdoor Group Adventure]
"We set up stoves in the ballroom and divided up in teams. People were really interested in how to season the food, so there was a great educational component to it." 
They've also put together a "Sweeteasy" event in the hotel's pastry kitchen.
"Groups love to go into the back of the house, and they had the added bonus of tasting some great desserts. We've also done cake decorating contests and cocktail making classes. They are unique and they'll remember us for it. That's what the traveler is looking for, experiences that they can't do every day."
Paula DaSilva, Executive Chef, The Ritz-Carlton, Fort Lauderdale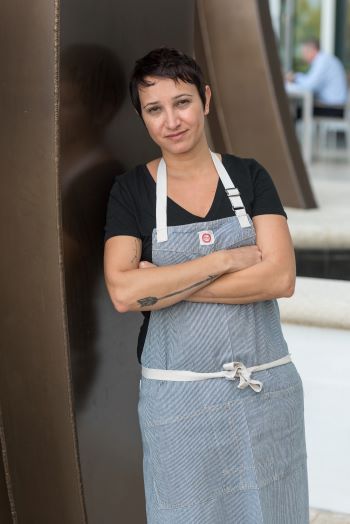 Chef DaSilva has been in South Florida for more than 20 years and marveled at the changes she's seen in Fort Lauderdale's food scene in the past decade.  
"Some of the top chefs that would only go to big cities in the past are actually opening restaurants here. We still might be behind some of the big cities, but we're catching up." (Photo: Paula DaSilva; Credit: The Ritz-Carlton, Fort Lauderdale)
As Fort Lauderdale raises its food game, DaSilva highlighted some notable culinary trends she sees at The Ritz-Carlton Fort Lauderdale.
Bold Ethnic Flavors
For DaSilva, one of the biggest trends she's seeing is the rise in big, bold, ethnic flavors. In the coming year at Burlock Coast: Seafare & Spirits, she plans to incorporate unusual spices like sumac and fenugreek, and South African spices and Mediterranean touches into the menu.
"We don't want plain vanilla; we want bold, in-your-face dry rubs on meat and poultry, for example. We're also looking at cooking with tea that we'll not only use in dry rubs but vinaigrettes and in our cocktails. I'm also experimenting with specialty salts. I'm really excited to start exploring."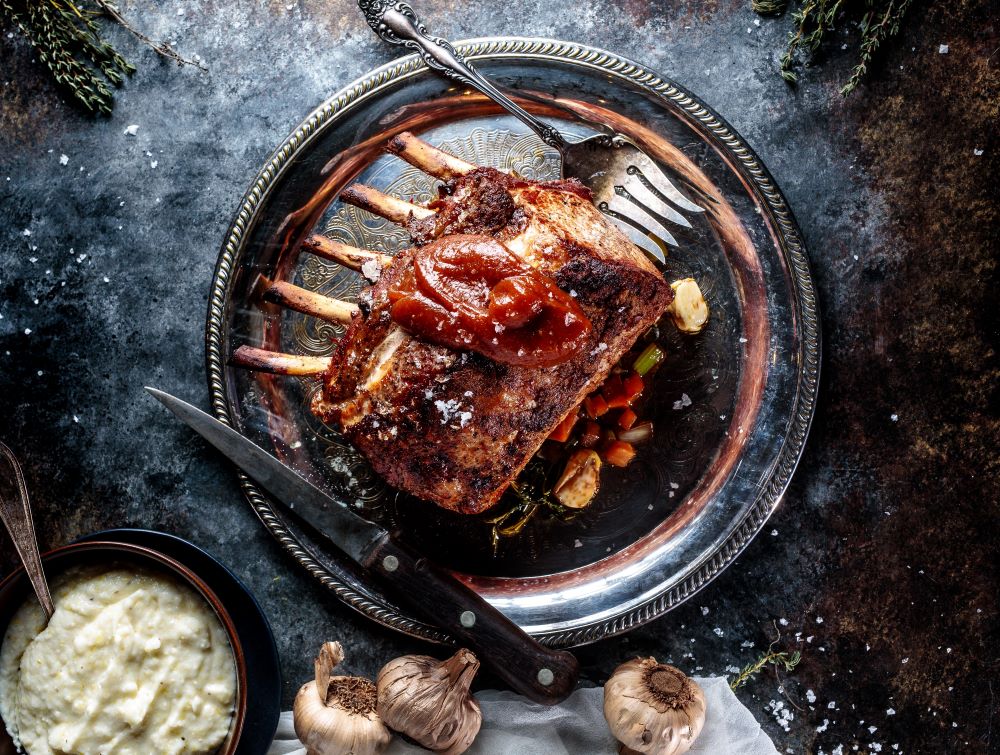 Photo: Rubbed Pork Chop with Spiced Chutney at The Ritz-Carlton, Fort Lauderdale; Credit: The Ritz-Carlton, Fort Lauderdale
The hotel prides itself on getting food out "live" not sitting in a hot box or reheated before serving. "Our kitchen is literally outside the ballroom so food goes right to the table. It makes a world of difference," she said. 
Classic Cocktails
Similar to the move away from cocktails that take a long time to prepare, DaSilva finds that classic cocktails with just a few simple ingredients are making a resurgence at events.
"Today, groups want simple bar packages: wine, beer and mixed drinks with a nice combo of seasonal ingredients," she explained. "And if you can tie the spirits in with a local supplier like we do with Sandy Feet Rum, all the better."
Jaime Bibiloni, Banquet Chef, The Diplomat Beach Resort in Hollywood, FL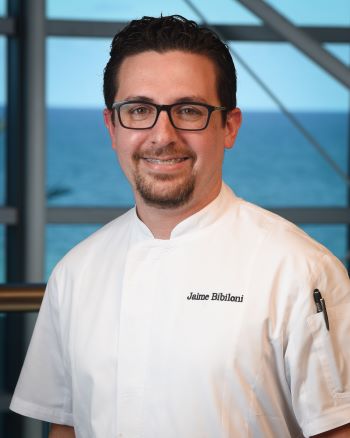 Chef Jaime Bibiloni has been working in hotel restaurants for most of his career. Just recently he joined the banquet side at The Diplomat Beach Resort. 
And the way he sees it, that's a good thing—keeping with rising trends like scratch-made ingredients and local sourcing is still possible in bulk. (Photo: Jaime Bibiloni; Credit: The Diplomat Beach Resort)
Scratch Cooking
"We want to shift the perception that banquet food has to be proteins, starches and vegetables.  We want to think outside of the box. We try to make everything from scratch, including all our sauces and dressings," Bibiloni said. 
In fact, The Diplomat has a Saucier, or Sauce Cook, who makes everything from soups, to sauces and demi glazes and dressings.  
"This way we can control all of the ingredients, using locally sourced ingredients for the freshest flavors to meet our guests' various needs," Bibiloni explained "Eighty five percent of our menu is gluten free, but we also control ingredients for dietary restrictions and allergies. We also offer gluten free selections upon request."
Local Ingredients and Sustainability for Big Groups
"Many of our legacy accounts, where we serve over 1,000 guests, seek custom menus each year." Bibiloni continued. "They are all about healthy eating and sustainability. We source most of our produce locally or find rare, exotic produce like strawberry onions in Tampa. We've also provided elegant, sustainable vessels from our local paper distributor." 
The Diplomat offers sustainable products and utensils made with cornstarch, bamboo and glass, all recyclable to reduce carbon footprint.
"Some clients won't allow plastic for their conferences, which makes us proud to provide these options." 
[Related: Attraction Southwest Florida Meeting Planners]
In addition, the hotel donates to local food banks whenever there is a surplus of food product to ensure waste is minimal. 
The Diplomat boasts a cold kitchen and Bibiloni said their goal is to enhance their cold menu options including an entire vegan break station package with roasted beet tartar and plum sesame garnish, vegan cookies and zucchini jam.   
"We take great pride in building sustainable long-term relationships with our clients and, because their experience exceeds their expectations, they continuously select us for their upcoming events.  
"We always have a banquet chef at the pre-con to speak directly with the clients. We want everything to feel personalized, even when it's for a group of 1,000."
More 2020 Culinary Trends
The trends these Florida chefs are seeing in the meetings and events industry are rising on a national level too. Read more about 2020 culinary trends across the country in these articles:
---
The Palms Access to Fresh Produce from Little River Cooperative Means Hyper Local Food for Groups 
Essensia at The Palms Hotel & Spa follows a farm-to-table philosophy, offering a seasonal selection of dishes with an emphasis on local and sustainable ingredients. The property collaborates with Miami's Little River Cooperative to oversee the hotel's onsite organic garden, which produces a number of vegetables and herbs for the dishes and cocktails served at Essensia like garlic chives, peppermint chard, carrots, kale, tomatoes, collards, bronze fennel, dill and Thai basil.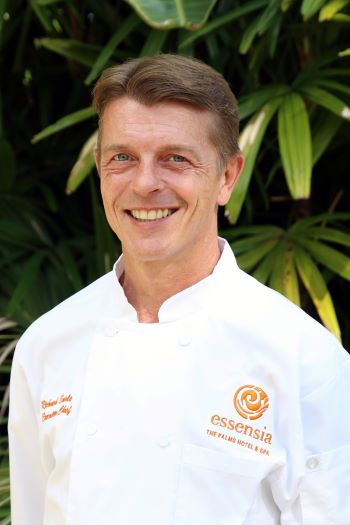 "The partnership The Palms Hotel has with Little River Cooperative is one of my favorite aspects of working here," said Executive Chef Richard Earle. "The property's 'inspired by nature' philosophy is true to every aspect of the hotel, including the culinary program. I thoroughly love and appreciate the culture here, and that we are encouraged and empowered to let the local and premium ingredients speak for themselves in our dishes. (Photo: Richard Earle; Credit: Essensia at The Palms Hotel & Spa)
"We've been collaborating with Little River Cooperative for years to maintain the six onsite garden beds, and Muriel from Little River comes out on a regular basis to work with us to tend to the garden and plan for the season ahead," Earle continued. "The partnership isn't a short-lived stunt, or one-off collaboration, it truly is a reflection of the property's ongoing passion to provide guests with a hyper local and natural dining experience."
He added that hotel guests can take a stroll through the gardens at any time during their stay. "Groups especially love it since taking a walk through the gardens is a unique way to take a break between meetings." 

Photo: Organic garden at The Palms Hotel & Spa; Credit: The Palms Hotel & Spa
The Latest and Greatest Openings and Renovations in Miami and Fort Lauderdale (2020)
Miami
The 354-room The Confidante Miami Beach opened on Collins Ave. with unobstructed views of the Miami Beach skyline and Atlantic Ocean. The Bird & Bone is the signature restaurant and The Spa at the Confidante is set on the roof overlooking Miami Beach.
The 92-room Greystone Miami Beach opened in December 2019 and is steps away from the Miami Beach Convention Center. It has a rooftop pool and bar, 140-seat restaurant and a speakeasy.
The Hotel Palomar South Beach will open in the Sunset Harbour neighborhood this year. The hotel will have a rooftop pool, sky bar and restaurant and views of the Atlantic Ocean and Downtown Miami.
The Marriott Marquis Miami Worldcenter Hotel & Expo Center will have 1,700 rooms, five ballrooms and more than 11,000 square feet of dedicated exhibit space, including a 1,500-seat theater. 
Fort Lauderdale/Hollywood
The $1.5 billion property-wide expansion and all-new "Guitar Hotel" at Seminole Hard Rock Hotel & Casino—Hollywood opened October 2019 showcasing 638 luxury guest rooms and suites and a tower with 168 guest rooms and suites. The casino nearly doubled in size. Additional amenities include a newly rebuilt Hard Rock Live entertainment venue, new restaurants, bars and lounges, 120,000 square feet of meeting and convention space, as well as a 41,000-square-foot spa.
Le Méridien Dania Beach at Fort Lauderdale Airport is undergoing a $30 million renovation and conversion featuring 245 contemporary guest rooms, 20,000 square feet of state-of-the-art flexible meeting space and two redesigned restaurants.
The Hyatt Centric Las Olas, Fort Lauderdale located on the first 15 floors of 100 Las Olas, will offer 238 guest rooms boasting city skyline views. A ground-level restaurant and bar with indoor and outdoor seating, elevated resort-style private pool and fitness center will be available to hotel guests. The hotel is slated to open spring 2020.
[On Topic: Key West Local Seafood Group Experiences]
The 229,000 square-foot, 12-story Fort Lauderdale Beach Curio Collection by Hilton is projected to open in June 2020. The hotel on Fort Lauderdale Beach will span 12 stories with 136 luxurious resort rooms with oversized balconies and ocean views. Amenities include a VIP lounge, Ocean Club, 5th floor pool and pool bar, meeting rooms, and a state-of-the-art fitness center.
Construction has begun on the Cambria Hotel & Suites Fort Lauderdale Beach, a new 104-room hotel that will offer ocean views, a meeting room, coffee bar, pool deck and fitness room. It opens in 2020.
Miami/Fort Lauderdale CVB Information (2020)
Greater Fort Lauderdale CVB | 954.765.4466
Greater Miami CVB | 305.539.3000
Hollywood Office of Tourism | 954.921.3478
The Florida meeting and events landscape is always changing. Stay up to date by reading the 2020 edition of Meetings Today Florida.