Why Convention Service Managers Deserve Our Respect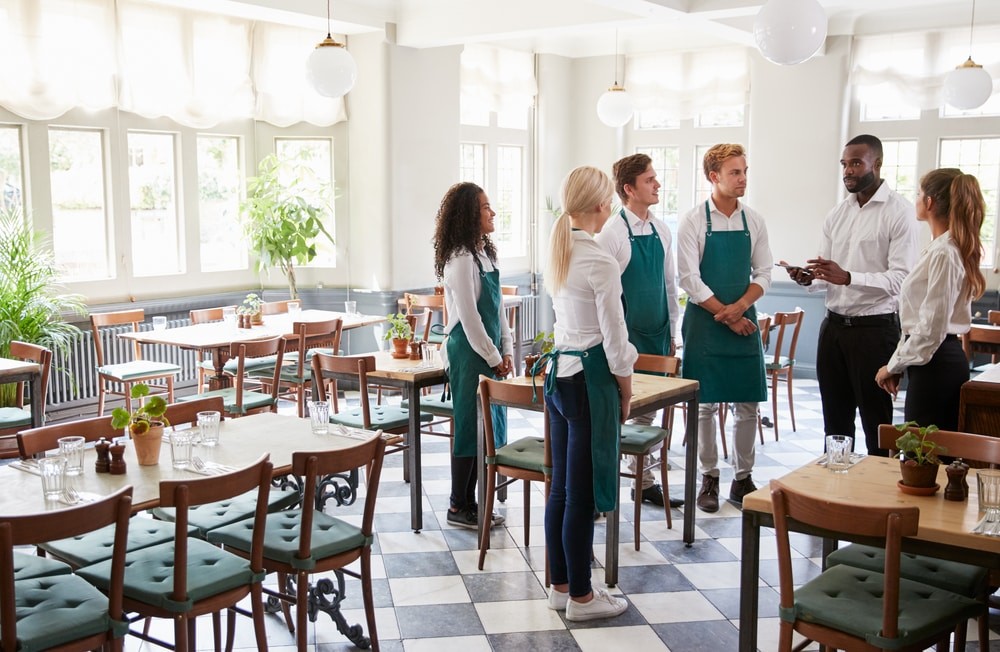 It's disappointed me for years that those in convention services—or event services as it is often now called—are not appreciated by owners and brands, not paid in line with their critical roles and hours, and not provided membership and time to participate in professional societies.
The jobs of convention service managers ("CSM"), or "event managers" ("EM"), always difficult, are more so now because some services departments are understaffed or combined with catering responsibilities. These partners to planners are even more thinly stretched in delivering the promises sales makes.
Meeting planners are too often late with specifications ("specs"), even when deadlines are contracted, because those who plan content or other aspects of meetings don't understand the process to get to the end result: the meeting or event. If others are late with information, planners are late providing the specs, putting convention services in a more difficult position to process and disseminate information.
Jamie Huckleberry, Director of Event Services, ASM Global, David L. Lawrence Convention Center 

Meeting planners must provide accurate specs to convention services managers to get the best results.
Meeting planners too often criticize our services partners who may not quickly return phone calls or emails because they are not often at their desks while servicing an in-house group, or because just as it is thought that meeting planning isn't brain surgery, anyone can certainly copy specs and make it all happen! Everyone needs training and empowerment. Just as you'll read of CSMs'/EMs' frustration with inexperienced planners, our industry needs to support event services much more than they have.
I asked those with whom I have worked or know professionally in convention/event services with hotels of various sizes, convention centers and conference centers to provide insights. The responses without attribution are to protect people and their jobs.
KUDOS and thanks to each of the respondents! Special thanks to ESPA for their assistance and to ESPA's president, Jamie Huckleberry, and treasurer, Denise Reid, for participating in the interviews.
This portion of March's Friday with Joan is dedicated to those noted in the blog and to Julie Smith Pingston, a former ESPA president who now is the president and CEO of the Greater Lansing (Michigan) CVB. WOO-HOO! Thanks, Lansing, for promoting an amazing person who has always been true to her event services roots!
Denise Reid, Event Planning Manager, Hyatt Centric French Quarter, New Orleans 

Meeting planners can tap convention services managers for a variety of tips and services outside of the meeting facility.
As always, if in our editing we've changed any of the responses incorrectly, we apologize.
First are responses from two former CSMs, one of whom (Keith Sexton-Patrick) I first met when we served on the EIC (then CIC) Board of Directors, he for ACOM (now ESPA), and I for MPI. The other is one with whom I worked on numerous meetings with great success. Both became friends because of our work together and I often look to them for professional advice.
Former CSM (FCSM)
Currently an independent planner; previously senior event manager at large self-contained convention center and hotel.
Years in that position: 7
Years in current position: 15
Total years in the industry: 35
Size of groups managed as a CSM: 300 rooms on peak to full house, which was up to 2,500 rooms on peak.
Joan Eisenstodt: Please provide a summation of your career, focusing on the work in convention services.
FCSM: I spent 23 years on the hotel side of the business in positions both operational and sales related. Since that time, I've been an independent event professional managing multiple programs and handling numerous operational responsibilities annually. I'm well-versed in hotel and conference venue operations as well as association and corporate event management.
[Read also: Retiring Philadelphia CVB Veteran Philomena Petro Shares Key Convention Services Tips]
Eisenstodt: What are the challenges you faced as the interface among owners, brand, management company and sales?
FCSM: From my perspective, the single biggest challenge we all face is the determination on the part of ownership groups to continually drive revenue growth year over year. Most organizations who host meetings are not seeing levels of annual growth that warrant the annual pricing increases that the hotel/venue side are determined to generate. We aren't in a sustainable situation.
Eisenstodt: As a planner, what do you see in what is being offered and delivered by hotels by CSMs?
FCSM: I still run into good, experienced event managers, but increasingly, more and more event managers aren't experienced, skilled, or most importantly, empowered. They aren't given the latitude to properly take care of their clients. Instead, they are tasked with generating events-related revenue such as equipment rental, meeting room rental and cutting costs.
Overall, the experience has become confrontational and sometimes even acrimonious. Too often, the salesperson is completely disengaged and all problems, regardless of cause or origin, fall to the event manager to resolve, while not having access to the resources needed to successfully manage.
Eisenstodt: How do we help owners, brands, management and sales understand that it's the work of the CSM that brings customers back?
FCSM: Two problems:
Most clients don't return to the same venue year after year.
Owners don't care why groups come back, and sales management will never concede that it's not their team that generated the resale. It's a systemic problem rooted in capitalism, and as long as the system is driven by profits, it's not going to change.
Eisenstodt: Lastly, what have I not asked that you want other to know about the work CSMs do and how to help them help planners succeed?
FCSM: A good event manager is critical to a successful conference. Period.
The hotel can offer the best service, the cleanest rooms, the tastiest food, but if there isn't a competent and effective liaison between the hotel and the organization hosting the event, it won't end well. Increasingly, there is a dearth of competency on both sides of the aisle and it isn't getting better.
On the record is Keith Sexton-Patrick, about whom you can read more in a previous Friday With Joan.
[If you are working in or retired from the industry and have a particular area of expertise or interest, please email me at FridaywithJoan@aol.com and let me know you are interested in being interviewed and on what topics and why.]
Keith Sexton-Patrick
Email: ksexton-patrick@charter.net
Size of groups you managed: 2 to 10,000
Joan Eisenstodt: Tell us about your history in convention services, and how, over the years, the job changed and why you think it did.
Keith Sexton-Patrick: I was not happy working in education and heard about a job at a hotel to coordinate meetings. I applied and was hired with no experience except volunteering in planning a convention for an association that I belonged to.
[Love this blog? Here's another: Instead of Job Burnout, Try This]
I realized I needed to build my resume, so I took another job with another company in another location for a year and then changed again. Each job increased my salary and my responsibilities.
Then, being a CSM was hands-on. We typed a resume of details ["specs"] for each meeting/convention and then held the hands of the planners throughout the event.
When computers came along, we used them to prepare details, which made it easier to change as the needs of the client changed…and they did change! We continued to be hands-on during the events, coordinating the housemen who did the physical work.
We often worked 12- to 14-hour days, sometimes as many as 21 days in a row. We were there when the clients were there. As the facilities began to connect the guest room revenues with the events, additional personnel were added.
In my first position I had a half-time "secretary" and about 20 housemen…and, yes, the latter were all men. At one position I had seven CSMs, four secretaries and about 50 housemen who reported to me and was not as hands-on as in the beginning of my career. The additional responsibilities and management lead to better compensation.
I would check the events as they started and then go to my office to work on future planning. Attention to the position improved with the establishment of the Association for Convention Management (ACOM, now ESPA). (The late) Bill Just understood the need for CSMs to have a vehicle to learn from and support each other.
Many CSMs were the only ones on the staff where they worked. ACOM gave us recognition and PRIDE. When ACOM began to meet on dates just prior to PCMA, we had exposure to planners' programs and often had planers on our program. Through this coordination of dates and technology, CSMs became better educated, more professional and better compensated.
Eisenstodt: What are the challenges you faced being the interface among owners, brand, management company and sales?
Sexton-Patrick: Communication and processing changes were the biggest challenges. Some sales personnel would offer things to clients that were difficult to arrange (quick turnover of space, for example). An outgoing personality and quick thinking became assets for CSMs.
The position became attractive to people who enjoyed change, had a passion for details, and lots of energy. It is necessary to observe the needs of all clients in the venue at the same time. Too often in the beginning we would have conflicting interests and needs among clients booked over the same dates. The CSM was challenged to rearrange times, locations and space to accommodate every group's needs.
Eisenstodt: From the time you started until you retired, what were the starting salaries and the highest that most attained as CSM?
Sexton-Patrick: In 1977 I earned $15,000, which was more then I was making in education. There were gratuities from planners who recognized our efforts that added to the compensation. When I retired, I was making $120,000 at a mega-gambling resort. When ACOM would issue salary reports, I was usually way out front of the others who often were compensated at levels that averaged half of what I earned.
Remember my longevity in the industry, my efforts as part of a sales team (often traveling to industry tradeshows and working the booth), the size of the properties and the size of the groups I was handling, and the management responsibilities of a sizeable staff when comparing salaries.
I believe the salaries of the few who reached vice president level with [CVBs] were making close to what I was. Geographical location also factors into salary. A CSM in Indiana would make less than one in New York City.
Eisenstodt: Relative to a salesperson's salary, how did those of CSMs compare? What, because of workload and salary caps, was the turnover in the position?
Sexton-Patrick: What I noted above is indicative of CS salaries. Turnover often was impacted by size of the facility, ability to relocate and burnout. I was lucky in keeping staff wherever I worked. I suspect a CSM working with a sales team that "looked down on them" would leave quicker than others.
[Eisenstodt: ESPA did not have salary or turn-over information. In talking with many, I learned that CSMs are compensated, in hotels, at a low of $25,000 to often not more than $75,000. Salaries do not compare favorably to those in sales. Burnout rates are high and those who stick with this often sacrifice much to keep our meetings going.]
Eisenstodt: ESPA's membership has become more of those with DMOs (aka CVBs) and convention centers. Why should (must?) hotels ensure that their CSMs have training, education and visibility in the industry?
Sexton-Patrick: Hotels are more impacted by the economy than the bureaus and convention centers, which are often financed by taxpayers. CSMs have been considered the easiest position to eliminate. If there is no business, why have people to coordinate the business?
Burnout is more likely in a facility that never closes its doors. Bureaus operate pretty much on a Monday through Friday schedule. Convention centers are closed when there are no events.
Eisenstodt: Final thoughts?
Sexton-Patrick: Age is a factor in turnover and leaving the position. The duties of a CSM range from creative to physical and often must be accomplished at the same time. As one ages, the energy level sometimes does not provide the creativity and physical ability needed as it did when one is younger.
The rewards of working as a CSM are wonderful. When an event is successful, you feel great. When the planners become lifelong friends, you feel great. When the industry recognizes you, you feel great.
Following are interviews with those still working, a few of whom chose to be anonymous.
Conference Planner, Tennessee (CP1)
Size of groups you do or have managed: 10 to 2,000       
Years in current position: 5
Total years in the industry: 10
Joan Eisenstodt: Please provide a summation of your career focusing on the work in convention services.
CP1: I started as an Event Manager in 2015. Prior to that, I was always in hotel operations: front desk, housekeeping and a short stint in banquets. After five years in operations, I wanted to move up and work in event management in a position that was open at this property.
I got the job and have been in events since. It's been great, stressful and very demanding. I enjoy working and planning events. I'm the type of event manager where I want to let our clients know that I am here for them, and in doing so, it has added stress since they feel that they can reach me whenever they want.
I created that nightmare and I will own it. I always check my email when I'm not at work, especially when I'm off, on the weekends and while working on homework with my kids.
I've worked with corporate groups, social, professional sport teams and family and military reunions.
Eisenstodt: What are the challenges you face being the interface among owners, brand, management company and sales?
CP1: My greatest frustration is with sales.
[Eisenstodt: It's what I say often—sales sells what services must deliver...and sometimes, it's impossible!]
Sales turns over incomplete event information and don't provide key information in the turnover process such as information that they discussed with the client but didn't contract.
When contracting, sales often doesn't confirm if meetings will actually fit in the meeting rooms they book, making it hard on the event manager since now we have to seek and hope there is another room to which the group can move. Sales never accounts for AV in the sets and booking of space, which in turn makes the event manager again look for a bigger meeting room.
Easily 50% of the time, the address on the contract doesn't match the one in our database, so when we create event orders, the client says we have the wrong address. Or the contract says the group has guest rooms three days pre- and post-meeting.
Clients demand that since it's in the contract that even though it's based on availability, that if they see a room for sale, they can get it at the group rate. CSMs have to manage the expectations and realities.
Eisenstodt: What are the challenges you face with meeting planners, from experience and knowledge to timeliness of providing information?
CP1: About half the time, those planning the meetings are not actual planners and are often the assistants to someone or sometimes volunteers. They have no real knowledge or training in how events work or aspects of F&B. They think that we can "make it happen" when they want lunch an hour early on the same day!
Those planning often wait until the last minute to send their specs, which makes the event manager stop what they are doing to now input information and get it out to the team. This causes the event manager to delay other clients' needs and those needs and demands of other departments.
Eisenstodt: How can we help owners, brands, management and sales understand that it's your work that brings customers back? That is, how do we help you gain more respect?
CP1: It's about more than just the event manager. I think front desk, culinary, banquets, event setup, housekeeping and stewarding (Yes, stewarding because they are the ones who ensure the event has clean silverware and nice clean food presentation items.) are not appreciated and understood. If these areas work together as a team to give flawless service, the group will want to come back.
Yes, we are the main connection for everything to happen and we must work as a team to do this.
Eisenstodt: Lastly, what have I not asked that you want others to know about your job? Commitment to good meetings? Our industry's excellence?
CP1: I would like to not have to rely on my event scores to be one of the key areas for my success. It adds a lot of stress that could be avoided if I could focus on my clients and not the overall score. There are so many things out of our control, as I noted above about the sales process. We are graded on a scale of 1-10, anything below a 9 does not count and in fact counts as a "zero," which is not fair when I know I give 110% to the groups.
[Eisenstodt: I worked with this person and can say without any doubt that they are outstanding in every way. When I learned that their salary was less than $50k, I was appalled. And because I understand that job security is based on the scores noted in this section, I want the industry to be more generous to those who make it happen.]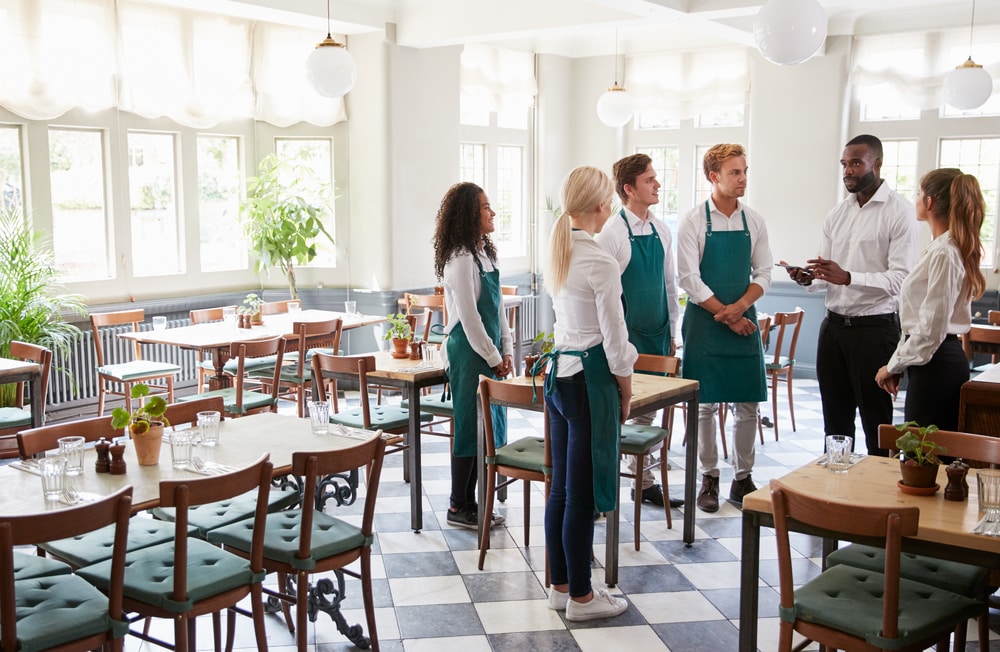 Conference Planner, Texas (CP2)
Size of groups you do or have managed: 100 to 50,000+
Years in current position: 3.5
Total years in the industry: 28+
Joan Eisenstodt: Please provide a summation of your career, focusing on the work in convention services.
CP2: From a very young age, when my parents were hosts of a medical association annual convention, I was hooked on the planning and details.
I started as a banquet server at a resort hotel. I watched how people acted/reacted in situations, read everything industry related I could get my hands on. And thanks to Joan, decided I wanted to achieve CMP status by the time I was 30. [Eisenstodt: It was my influence vs. me: I chose not to take the CMP exam.]
For more than 28 years, I have worked in hotels, resorts, conference centers and convention centers. The goals have always been the same: To make each planner feel their event is the only one I'm involved with, and for anyone involved in the event—vendor, attendee, decorator, CEO—to not notice what it takes to get the job done
Eisenstodt: What are the challenges you face being the interface among owners, brand, management company and sales?
CP2: Depending on the situation, the challenges have been different. The conference center at which I worked was privately owned/operated, in a small town, close to the state capital, which many believed was needed, but there simply weren't enough sleeping rooms to make it work well.
The biggest challenge, regardless of venue type, was being able to produce what the sales department promised, and the client expected, often without being part of the initial conversation. In a facility that was booked 110%, sometimes that meant finding a solution for two groups in the same space at the same time.
I feel lucky now to be in a facility that is corporate-owned and franchise-operated, without a sales department. Only internal meetings/events are held in this facility. There is still a challenge of meetings growing bigger than their allotted space. I have found a sense of humor and absolute honesty is the best way to handle these situations.
Eisenstodt: What are the challenges you've faced with meeting planners, from experience and knowledge to timeliness of providing information?
CP2: As mentioned above, the goal is to make each planner feel their event is the only one/the most important one on which I am currently working. Depending on the knowledge of the planner and their workload, the ability to "control" information flow is crucial. When I work with someone new to planning, and they are shy about asking questions, I make a point to teach without lecturing.
In my experience, it is much better asking questions than making assumptions—the outcome is typically more positive. If you are a planning novice, veteran or somewhere in between, listen to what your CSM offers. Their knowledge of the facility is so valuable.
In the old days, "specs" often came in inches-thick binders. With technology, 500 pages may be transmitted in mere minutes and carried on a device weighing fractions of what those binders weighed.
The earlier you can provide your meeting requirements to the facility, the better. Thirty days out from first move-in day was the ideal, even mentioned in the EIC Manual.
We CSMs know this is challenging! No one works in a vacuum. Again, we want to make each event in-house feel special. We are also working on other events in the next 30 days or 18 months, and we're working to provide service to all, including going on site inspections. 
In the early to mid-2000s, all budgets were cut, and everyone was expected to do more with less. The planner typically has more than one event on their plate at a time just as we do for groups. We all need to work better together.
Eisenstodt: How do we help facility owners, brands, management and sales understand that it's your work that brings customers back? That is, how do we help you gain more respect?
CP2: "She treats me and our attendees as if we are the only group she has in house" is the best compliment I can receive. I know that, even if there have been lodging or transportation or offsite event issues, the planner knows I am making sure the event is a success on my end.
It's a successful event that will bring a customer back. That, and living by these guidelines: Be honest, be kind, be helpful, be respectful. Telling the show manager that two exhibit halls have lost air conditioning in August gains more points than trying to shuffle them off. Assisting an attendee, someone that doesn't have any influence on the program, with a special need, treating them with the same respect as you do the person in charge of the meeting, speaks volumes.
To gain more respect, there must be continuing education. It's not just the salespeople that planners want to see at industry events. It's the folks who do the actual work to make the meeting happen—the CSR, CSM, event coordinator, whatever the title. This I know from experience having served as an ACOM chapter president.
[Eisenstodt: See what Keith Sexton-Patrick says about being at industry tradeshows.]
Eisenstodt: Lastly, what have I not asked that you want others to know about your job? Commitment to good meetings? Our industry's excellence?
CP2: We are professionals at our craft. We are your best resource in a hotel or facility you have never experienced, in a city you've never been to. We are committed to making your event the best it can be…to make you feel as if yours is the only event ever. Some of us have gone so far in our commitment to industry, to study and sit for and achieve our CMP designation. We are here to partner with you, to become part of your staff for the time you are in our facility. Let us show you how.
Following are interviews with the ESPA president and treasurer. I thank them for their time and service, and I thank their employers for supporting their involvement in ESPA.
Jamie Huckleberry
Director of Event Services, ASM Global, David L. Lawrence Convention Center, Pittsburgh, and ESPA President
Size of groups you manage: 50 to 90,000 people
Years in this position: 18
Total years in the industry: 24
Joan Eisenstodt: Please provide a summation of your career, focusing on the work in convention services.
Huckleberry: I entered this profession straight out of college. I began with an internship within a hotel/convention center property and transitioned to a convention center after two years.
I have been with ASM Global (formerly SMG) for 22 years, with my time split between two convention centers. I have been privileged to work with many groups of various sizes and needs on tradeshows, public shows, corporate events, galas, campaign events. I've worked on specialty events such as the G20 Summit, MLB FanFest and PCMA Convening Leaders.
As an event manager, the services I provided included areas for labor crewing for various trades, security, room diagraming, electrical, programming assistance, guidance on building regulations, and suggestions to the group on how to make things work within the parameters of the building. I've helped with ADA requirements, equipment needs, branding opportunities and anything and everything that each show manager needs unique to their program.
[More tips: 6 Tips for Working With a Convention Services Team]
I thoroughly enjoy becoming part of each meeting planner's team and taking ownership in helping them, from planning to being their onsite "go to" person to assist in all areas of their event.
Eisenstodt: What are the challenges you face being the interface among owners, brand, management company and sales?
Huckleberry: It is not always understood by our owners that discounts and packages are needed and looked for by today's planners in order to retain or bring new business to the city and venue.
It is up to us to educate our owners to look at business in its entirety. As an EM, I feel that the challenge is that during the sales process, when packages are considered to include in the rental proposal, communication could be stronger with the event services team.
As an event manager, we may have a better feel for finding what might be the right package or what might be the right discount to offer that works for both the group and the venue. For example, we have an elevated seating system that is labor-intensive. The rental rate may not make the most sense. Ask the event services team for their suggestions. They know, based on history of the event and knowing what is important to that client, what makes the most sense.
We can provide clients' and our own feedback on suggestions and improvements for the building that can bring more business and improve the overall experience for the guests within the building. It is up to us to help educate our owners and help them see the return on investment.
I think owners and management companies should take into consideration the educational component that comes with this industry segment. They need to allow EMs to be part of associations in which they can network with their counterparts and learn industry trends. As an EM, there are many facets to running events, and education should be included in budgets and factored into the department. [Eisenstodt: Resounding yes!]
It goes a long way when the owners or management companies send an EM to visit or scout a convention the year prior to their city hosting an event. Sales is usually sent, but at this point, it is booked. Sending the EM to the prior year's event allows the EM to see the event in action, walk the floor with the planner and take back information to plan and properly service the event the next year in their venue. This needs to be done regularly.
Eisenstodt: What are the challenges you face with meeting planners, from experience and knowledge to timeliness of providing information?
Huckleberry: The two most recurring challenges are:
1. Planners who book site visits without checking with the event manager on availability.
If the EM is not scheduled to be in (on a rare and precious day off) or asked to come in early after working late the night before, it can be difficult. Oh, we do it, but planning can be better for all. If necessary, an-other-than-assigned-to-the-group EM conducts the visit, which doesn't allow the group-assigned EM to bond with the planner. Coordinating these visits is a critical best practice.
The other challenge in not coordinating a site is the likelihood of not seeing all the space they've licensed due to others using the space or because of construction/building maintenance.
2. Not receiving specs in a proper amount of time.
Two weeks out is not enough time to create room diagrams, input the information to generate work orders, provide a cost estimate, and help solve issues that are found during the dissemination of the specs. Often, we find rooms in the planner-provided specs that are not licensed to the group, requested capacities of room sets that don't fit within the room assignment, and double bookings of their meeting rooms, etc. 
If we receive the specs too late, we aren't able to catch all these issues because we are racing to turn around the information and not really getting processing carefully what is given to us. Desk time can be precious, and if we are servicing an in-house group, we cannot work on others' specs. [Eisenstodt note: Let's all work closely together and meet deadlines that each need to ensure errors are fewer if any.]
Eisenstodt: How do we help owners, brands, management and sales understand that it's your work that brings customers back? That is, how do we help you gain more respect?
Huckleberry: I think that getting the clients to do post-event venue surveys or post-cons with the building or CVB is essential. A group's feedback is critical to hearing why they want to return so the owners or sales teams can understand that the reason they are returning is due to how successfully their event ran, not just because they fit appropriately. That success is based on the leadership of their event manager and the partnerships with all the stakeholders who worked with the planner, trouble-shooting needs as they arose.
It would be nice to see more service-related topics discussed in the industry as a whole—in publications, blogs, webpages, etc. It would be nice to have a "spotlight" on what event managers did to improve a planner's and group's experience. A spotlight for the EM also means a learning experience for another EM. [Eisenstodt: So glad you said this! It's been a big issue for me, too, to ensure this part of our profession is noticed and considered far more than it is.]
Denise Reid
Event Planning Manager, Hyatt Centric French Quarter, New Orleans, and ESPA Treasurer
Email: denise.reid@hyatt.com
Size of groups you manage: 50 to 200
Years in this position: 9
Total years in the industry: 29
Joan Eisenstodt: Please provide a summation of your career, focusing on the work in convention services.
Denise Reid: My passion for events started in junior high school when I would shadow my mother who owned a small events business.
[Eisenstodt: Reminiscent of these family members who chose our industry based on family experiences.]
After graduating from Loyola University, my first job was at the Sheraton New Orleans, where I quickly moved from front desk training manager to convention services manager. I was infatuated with this 49-story hotel where, on any given weekend, I was servicing 3000-plus attendees on four different meeting floors from breakfast to dinner.
The energy was always charged, with multiple conferences and social events. That ended abruptly on 9/11 when most of my future groups canceled. My career then lead to the Westin Canal Place, where I went from convention services manager to director of catering and convention services, and there I was able to sharpen my budget and forecasting skills.
It was in this professional role that I was introduced the Association of Convention Operations Management (ACOM), which is now ESPA. After almost 19 years in two larger hotels, I joined the Hyatt Centric French Quarter as the only event planning manager, working with groups up to 200 people.
Eisenstodt: What are the challenges you face being the interface among owners, brand, management company and sales?
Reid: Clearly, as the only event planning manager, the entire face of corporate events overall for our hotel rests on how consistently thorough I am in providing exceptional service and detailed information about the groups and their planners. My challenges are to juggle the highest hospitality standards as set by the Hyatt brand and that of the management company, HRI Lodging.
I want to represent the best in Hyatt Centric corporate events while maintaining the standard of excellence for our hotel's general manager, director of sales and three sales managers. At times, I am answering to five different "bosses," all while hosting events on the banquet floor that require me to be away from my desk for long periods.
However, when I am asked to provide revenue numbers to owners, group history to brand directors, F&B details to staff and conference resumes on behalf of the sales team, I must speak with authority and accuracy on all levels. I must also remember, when I get overwhelmed with deadlines, that I am only one person who needs to delegate responsibility.
Eisenstodt: What are the challenges you face with meeting planners, from experience and knowledge to timeliness of providing information?
Reid: There is a distinct difference between meeting planners and people who plan meetings specifically as it relates to the particulars of logistical deadlines. There is an enormous amount of industry appreciation associated with a meeting planner who is clear about the intricacies of a signed sales contract.
When meeting planners are exceeding deadlines in providing information on menu selections, F&B minimums and VIP details, the event manager is better equipped to confirm conference specs accurately and in a timely fashion.
The flip side is when the person tasked with providing this information is planning the conference "on the side" while being responsible for another real job. For example, I work with planners who are experienced in the industry and have a clear understanding that providing menus in advance results in confirming F&B costs to meet their budget and dietary restrictions can be accommodated with culinary variety.
I also have clients that may not be quite as experienced who must be contacted to remind them of deadlines and help them with menu selections that meet their budget while meeting the contracted F&B minimum. Those clients range from human resources personnel to administrative assistants to a spouse or child or friend who likes to plan parties. My job is always to provide a positive result in having a successful event no matter what challenges are faced getting there.
Inexperienced clients are generally not aware that providing conference logistics in a less-than-timely fashion may cause limited variety in food and beverage selections, accurate staffing levels and most importantly, it impedes the event planning manager's ability to complete event orders and group resumes.
If I am in the midst of completing event orders ("EO") for a program 90 days out and finally receive event details for a conference within the month, I now have to place the priority on completing details for the group meeting sooner. There is a greater challenge that the event planning manager won't be available for client telephone calls and emails, along with a delay in servicing in-house groups because the short-term deadline causes confinement to the office to complete EOs as quickly as possible.
Eisenstodt: How do we help owners, brands, management and sales understand that it's your work that brings customers back? That is, how do we help you gain more respect?
Reid: In speaking with my industry peers through ESPA and attending multiple ESPA conferences, I have learned to appreciate that I am in a unique position even as the only event planning manager at this hotel. ESPA has introduced an ROI tool that has proven to be an amazing resource in showing value for what CSMs do on a consistent basis.
[Check out this video: An Indispensable Tip for Working With a Convention Services Team]
This tool has allowed me to produce firm revenue numbers on repeat groups because of the relationship of trust with the event planning manager along with getting high scores in meeting planner surveys and post-conference meetings where meeting planners convey first-hand how important the relationship is with the event planning manager.
I am provided financial support in my ESPA membership efforts, and the hotel's general manager and director of sales ensure that I have team support to cover my in-house groups so that I can attend the ESPA conference annually. I have spoken at length with conference attendees who share stories of CVBs, hotels and convention centers where management does not respect, support or find value in sending CSMs to get professional industry tools and quality information to better service meeting planners.
[Eisenstodt: And thus, this newsletter.]
Eisenstodt: What have I not asked that you want others to know about your job? Commitment to good meetings? Our industry's excellence?
Reid: There is tremendous value in being a part of a respected organization specifically designed for convention services and event professionals where we can network and sharpen our event skills through monthly educational webinars and a content-filled annual conference of first-class speakers providing the most current industry knowledge and experience.
Being on the ESPA Board of Directors brings an enormous level of respect from my industry peers, from Hyatt, from HRIL and from my clients with a superior standard of excellence in service as an event professional.
I close asking all meeting planners and those in sales to ensure their CSMs/EMs are given financial and other support to be part of ESPA. From the first time I worked with (the late) Michael Conod, to meeting (the late) Bill Just, and Keith Sexton-Patrick, and to the work with hundreds of CSMs over many years, I know the value of their work and the value of being part of ESPA.
Let's make it happen.
Read Joan's blog: Sales May Sell But It's Event Services Brings Repeat Biz