Raleigh's Live Music Scene Is On Fire
When it comes to the top live music destinations, the first U.S. cities that come to mind are probably Nashville, Tennessee, and Austin, Texas, so one could be forgiven for overlooking Raleigh, North Carolina.
That may be changing, however, as evidenced by recent coverage of a sizzling Research Triangle music scene that meeting planners can leverage for their programs via offsite events and hiring local talent to perform.
In February, Rolling Stone featured Raleigh as a hotbed of independent music, describing it as "a rising scene where collaboration is encouraged and pretentiousness is seen as a disease."
And as an example of the wide-ranging demographic appeal of the destination's live music offering, soon after the Rolling Stone article came out Reader's Digest heralded Raleigh as one of "The Best American Cities for Live Music (Besides Nashville)," with a nod to its more than 80 live music venues staging genres ranging from bluegrass and indie rock to rap and Americana.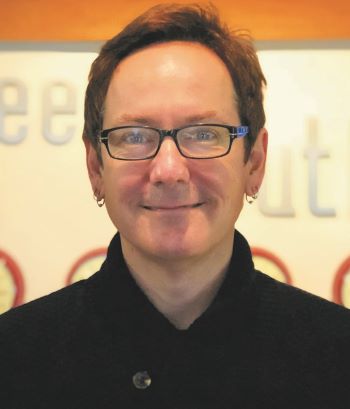 Diversity, it seems, is the destination's live music hit.
"The beauty of Raleigh is within five blocks, you're going to see indie rock, hip-hop, some country music, singer/songwriters, all on the same night," said Dave Rose, owner of artist management company and live music promoter Deep South Entertainment, which has offices in Nashville and Raleigh. "It has incredibly diverse genres of music rising to the top. It's not as if one style of music is rising to the top here—they all are."
Rose, who has also chaired the Raleigh Convention Center's Board of Directors, said the scene really started building in early 2000 after city leaders brought him in to help develop a downtown festival that would be an economic driver for the then-sleepy city.
"Like many capital cities, for many years it was a ghost town after 6 p.m.," said Rose, who managed acts that played free music festivals throughout the country. "I was able to see the good, bad and the ugly in what was happening across the nation, and we took what the best [these] events had to offer and created a great outdoor festival community here in Raleigh."
Along with the exploding music scene, or course, also comes the opportunity to book the area's many musicians for entertainment at meetings through booking companies such as Deep South Entertainment, which also offers event management services.
[Related: 6 Raleigh Arts Institutions for Creative Off-Site Events]
Raleigh Outdoor Music Festivals
Raleigh, and the greater Research Triangle area, has since become one of the top music festival destinations in the U.S., with genres that appeal to a wide swath of tastes.
Some of the top annual music festivals in the Greater Raleigh area include:
Dreamville Festival, curated by platinum-selling rapper J. Cole, a North Carolina native, this one-day, multistage fest is held every April in downtown Raleigh's Dorothea Dix Park and celebrates local culture, food and art.
Hopscotch Music Festival, a three-day event held in September and featuring nearly 150 bands in 12 venues in downtown Raleigh, offers acts representing a wide variety of musical genres.
Brewgaloo draws upwards of 40,000 and is billed as North Carolina's largest craft beer festival. Held mid-August, the two-day event showcases local bands, vendors, food trucks and more than 110 craft breweries from throughout the state.
Apex Music Festival, held in downtown Apex around September, stages genres ranging from rock, folk and R&B to bluegrass and country.
International Bluegrass Music Association's World of Bluegrass Week is held late September in downtown Raleigh in conjunction with the association's annual weeklong conference. Musicians play in clubs, on the streets and even in hotel lobbies—the whole city is one big bluegrass jam. The event culminates with a free, two-day Wide Open Bluegrass festival—billed as the largest free urban bluegrass festival in the world—and a ticketed concert with top-name acts at Red Hat Amphitheater.
African American Cultural Festival of Raleigh and Wake County, a two-day festival held over Labor Day weekend that draws nearly 40,000 attendees to celebrate the region's African American culture, with local, national and international artists.
The International Bluegrass Music Association's (IBMA) World of Bluegrass week combines the association's annual conference with bluegrass performances throughout town and the Wide Open Bluegrass festival that closes off a four- to five-block area in downtown Raleigh from the Duke Energy Center for the Performing Arts to the state Capitol.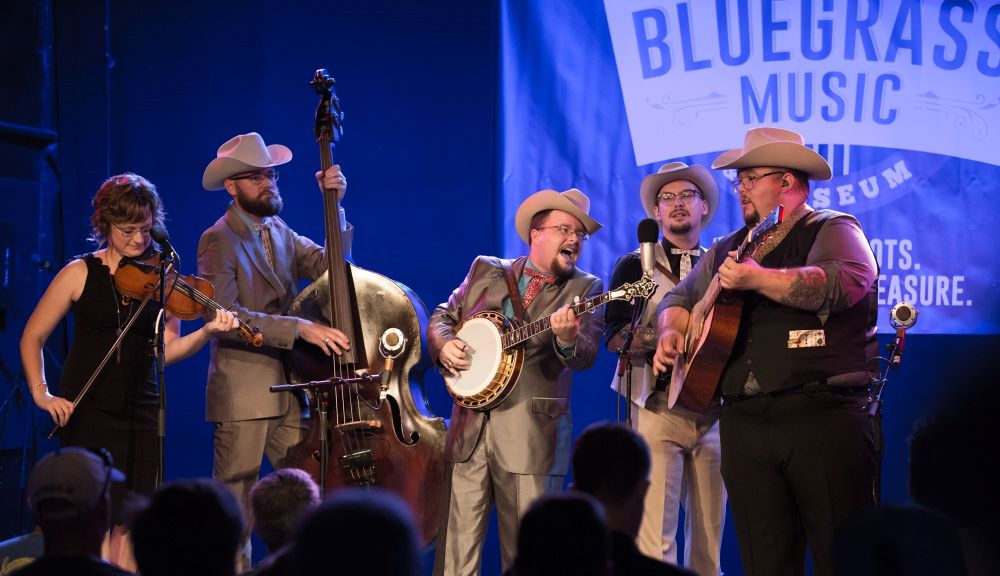 Photo: The Po Ramblin' Boys played Lincoln Theatre as part of the International Bluegrass Music Association's Wide Open Bluegrass festival in downtown Raleigh, North Carolina; Credit: International Bluegrass Music Association
World of Bluegrass uses the 6,000-seat Red Hat Amphitheater, across the street from the Raleigh Convention Center, for a final-night headliner show. IBMA also stages a three-night showcase series at smaller local venues during the week.
The ability and willingness of Raleigh to turn its downtown into essentially one huge concert venue speaks to its walkable nature, which is popular with any meeting group.
[On Topic: 8 Great Foodie Finds for Groups in Raleigh, N.C.]
"That's one of the great things about Raleigh; we can do everything we need to do right there," said Eddie Huffman, director of operations for the Nashville-based IBMA. "You don't have to worry about Ubers and taxis or whatever. It's all walkable or you can hop on a shuttle that a city provides.
Huffman said that the neighboring Research Triangle area cities of Chapel Hill and Durham have long been known by music promoters and festival organizers for their unpretentious live music scenes.
"Chapel Hill in particular has always been a hotbed for independent music," he said. "Raleigh and Durham have a real diverse scene, from independent rock to roots-based Americana and blues."

Photo: The Red Hat Amphitheater hosts headline acts during the International Bluegrass Music Association's weeklong event in downtown Raleigh, North Carolina; Credit: International Bluegrass Music Association
Huffman said that visitRaleigh, the city's CVB, has been a great partner in helping IBMA secure venues and staging a festival that can draw up to 200,000 visitors.
"They are genuinely engaged in the music scene and always looking for really creative ways for music events like ours to really integrate with the city," he said. "That's why we've been using the club venues and get outside of the convention center, because the CVB is really engaged."
Small Live Music Venues in Raleigh for Events Rental
Tapping the energy of a live music venue for an offsite event is a sure-bet attendee pleaser, and meeting and event planners have a full lineup in Raleigh from which to choose, along with an impressive number of arts institutions.
Some music venue highlights include:
Lincoln Theatre is an iconic downtown venue that stages local, regional and touring acts in a multilevel environment that offers a variety of spaces for creative event activations.
KINGS, located downtown, boasts a large stage and acoustically designed "floating" walls to showcase local and national touring acts. The venue, which can accommodate groups up to 250, is located above James Beard Foundation nominee Cheetie Kumar's Garland restaurant and also features the cocktail bar and basement music venue Neptunes Parlour.
Neptunes Parlour, fitting with its name, is a subterranean bar and music venue that features a large selection of small-batch North Carolina beers and artisanal cocktails, and can hold groups of up to 90.
The Pour House Music Hall & Record Shop has been a prime Raleigh live music attraction since 1997, with artists ranging from rock 'n' roll to jazz, country, hip hop, ska, R&B, heavy metal and even polka. The Pour House, which can accommodate up to 300 and features a used vinyl record shop that itself offers live performances, is split between two levels, with its stage and a bar serving specialty cocktails downstairs and a balcony overlooking the stage.
The Ritz is an elegant, revitalized 12,000-square-foot downtown venue can hold events for up to 1,400 and boasts a state-of-the-art sound and lighting system and a Stella Artois VIP Lounge designed by North Carolina artists. Its decor is described as classically elegant in design but with a hip and unique rock 'n' roll ethic.
Irregardless Cafe is a 40-year-old dinner-and-show establishment that serves farm-to-table cuisine accompanied by live jazz and bluegrass performances.
No matter what style of live music gets your group's feet tapping, Greater Raleigh has got you covered and may just surprise attendees with the vitality and authenticity of its now not-so-secret scene.
According to Rose, it's all part and parcel of a vibrant Research Triangle area that is attracting creative people from all over the nation because of its world-class universities and medical and tech industries.
[Related: Raleigh Impresses with Infrastructure and Off-sites]
"The great music that that Rolling Stone article talked about to me is just a product of the creativity in this area," Rose said. "When you have great universities like Duke, North Carolina State and the University of North Carolina—not to mention the pharmaceutical companies here—you end up with some of the greatest creative people in the country moving here, and some of those are bound to play an instrument and start a band and find some place to play.
"Partially, I think we have a great music scene because of all of that," he added.
From his experience while he was chairman of the convention center's board, Rose said he found that not a lot of travelers came to the area for its music, but the vast majority managed to experience the scene and it became the highlight of their trip.
"In many cities, if you're not there on a Friday or Saturday, you're not going to hear the best of the best, but in Raleigh, seven nights a week there's a lot of live music going on," Rose said. "We're not Austin, we're not Nashville, but neither do we want to be."
Connect
visitRaleigh | 919.834.5900
Read Next: Case Study: Visit Raleigh | InterActivity 2018