Social Distancing and F&B: 10 Catering Considerations for Outdoor Events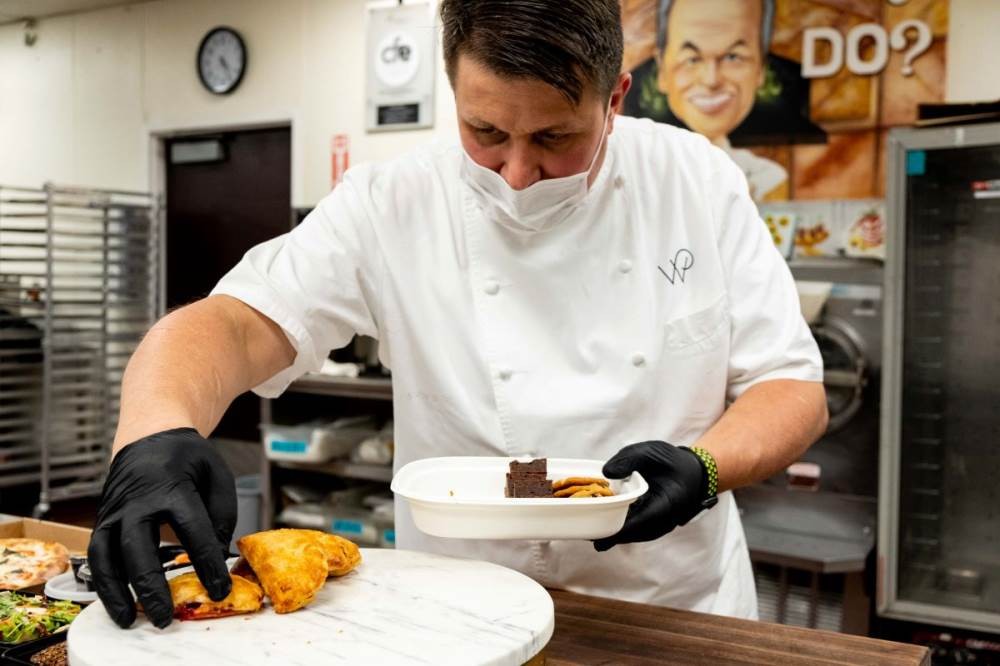 As states slowly reopen and loosen stay-at-home orders, many event professionals are grappling with how to move forward with gatherings in a world without a COVID-19 vaccine.
Meeting venues, airlines and hotels are adjusting their operations to comply with social distancing guidelines recommended by the Centers for Disease Control (CDC) in preparation for when travel and in-person events emerge from the shutdown, possibly as soon as the latter half of 2020.
The catering business, too, is thinking through how to effectively change its service offerings to maintain social distancing guidelines—food and beverage is a big part of the attendee experience at special events, but the traditional ways of serving food and drink may also prove risky for virus transmission.
Pivots include temporarily avoiding large groups indoors.
The CDC currently recommends that dining venues "prioritize outdoor seating as much as possible" for better air ventilation and more space to spread tables and chairs six feet apart.
As a result, thought leaders in the industry predict that small events in outdoor settings could be some of the first to come back.
A recent MMGY travel perception survey found that U.S. travelers consider outdoor experiences to be safer than indoor entertainment in contained spaces with big crowds.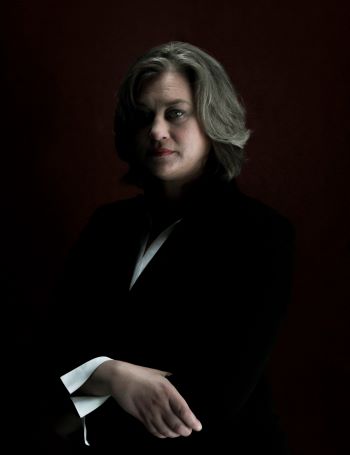 "People are having a higher sense of confidence in either outdoor events where they can naturally distance, and/or in small groups," said Mary Cline, regional sales director of catering sales (East Coast) for Wolfgang Puck Catering.
(Photo: Mary Cline; Credit: Wolfgang Puck Catering)
"The most important thing here is to offer creative options and services for these types of events, and encourage our clients to pivot their original plans, reshape their event whenever possible, and reschedule rather than cancel."
Cline added that caterers are also reinventing how they get food to their attendees, acknowledging that practices like buffets, a popular catering option at events where people line up and touch the same utensils over and over, may be a thing of the past.
[Related: Wolfgang Puck Catering Explores the Post-Coronavirus Shutdown Events F&B Experience] 
"We are also working on options for the variety of scenarios as restrictions ease over time, whether it's the conversion of the 'buffet' to an 'attended station,' or how we successfully and safely serve a seated meal," she said.
"Since we cannot predict the future, we are preparing ourselves for as many scenarios as we can think of in order to be ready for 'go' time."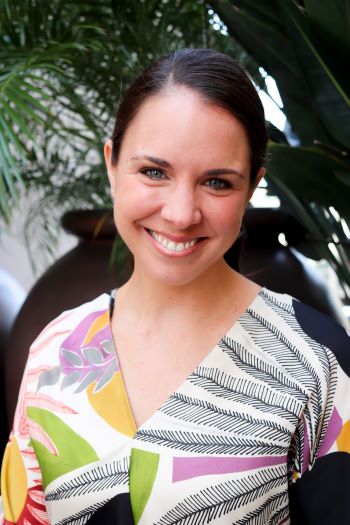 Wolfgang Puck Catering—which provides service to some of the highest profile events in the world—is leading the way in ideating around some of these potential scenarios and generating new creative ideas for lower-risk food and beverage experiences for these small outdoor events.
(Photo: Ashley Lampe; Credit: Wolfgang Puck Catering)
Cline and her colleague Ashley Lampe, senior director of catering sales (Los Angeles), offered us 10 tips and considerations for catering and social distancing at outdoor events.
1. Real Estate
Create a large enough area to curate unique sections to naturally spread people out.
Think: large park, parking lot, parking deck, open field and transform into a festival-style event. 
It's no longer "thinking outside the box," it is now "thinking outside the building." (Cline) 
2. Event Curation and Clever Ideas
Work with entertainment, production and creative planning partners to create a sense of purpose and theme around how the events are mapped out, cultivating unique areas to encourage a natural guest flow experience through the event, and providing an overall environment of safety where thoughtful details are subtle, yet noticeable, and calming. (Lampe + Cline) 
3. "Throwback" to the "Old Normal"
Resurrect previously popular event themes and present them in a new way, or introduce a level of nostalgia.
Some examples:  
"Streets of Los Angeles," "Neighborhoods of D.C.," "Taste of Atlanta" themed event experiences, with maximum capacities and timed rotations. (Lampe + Cline) 
Train cars! Book a car for a sunset dinner along the coast of California. (Lampe) 
Drive-in movie concept: Reinvent drive-ins for movie premieres and screenings, outdoor concerts and comedy shows, live auction benefits, live TV shows (Late night! Daytime!) prom and grad-themed movie nights. (Lampe) 
4. One-Stop-Shop Catering Services
Minimize face-to-face service interactions, with a focus on meaningful interactions with the following strategies:
Fully composed plates served to each guest with utensils and condiments; events are no longer a self-served "station" grazing experience, but a more cultivated service experience. (Cline) 
Food and beverage you can easily walk around with, for example "festival-style." (Lampe) 
Curbside pickup/drive-through pickup of your meal before you park at the drive-in; or personalized service directly to your car. (Lampe) 
[Related: Behind the Scenes at the Oscars' 2018 Governors Ball] 
5. Focus on Sustainability
There will likely be an increase of this year's trend of plant-forward menus, especially in response to supply chain challenges and increased proteins costs.
There may be increased packaging, so use compostable types when possible, and try to use creative packaging that goes "beyond the bento box."
Additionally, provide composting and recycling stations to avoid creating landfill trash. (Cline)
6. Offer a Community Service Partner
This can be an added incentive, particularly for corporate clients, who may be more inclined to host a "live" event if there is a community service component tied into your outdoor event. (Cline) 
7. Document Your Event Story
Share the experience of planning your outdoor event to promote how you are working to keep attendees safe and to visually show the steps you are taking (via social media or other channels). (Cline)
8. Reinvent the Gala Experience
Rather than black-tie, indoor events, transform outdoor events with a clever theme, like "Wimbledon," "Kentucky Derby," etc.
(Photo: Eric Klein; Credit: Wolfgang Puck Catering)
Or, try a virtual outdoor entertaining gala al fresco where the catering partner delivers DIY kits to home hosts of 10 guests each, entertaining in the garden on your own deck, to keep people virtually connected. (Cline) 
9. Increase the Focus on Quality
From quality of food and beverage to quality of service. (Cline)
 

10. Designate Health & Safety Event Champions

Each vendor partner and event host involved in the event execution can identify a "champion" responsible for managing the health and safety enforcement and accountability of the event.

This gives everyone a shared sense of responsibility and purpose and gives assurance and positive optics to you event guests.

Show them how you're cleaning common surfaces, thinking through furniture selection so they can be easily cleaned, sanitized and maintained throughout the event. (Cline)

See all our coronavirus coverage

Read next: Wolfgang Puck Takes Catering to Famous Heights