The GBAC STAR Accreditation and What It Means for Planners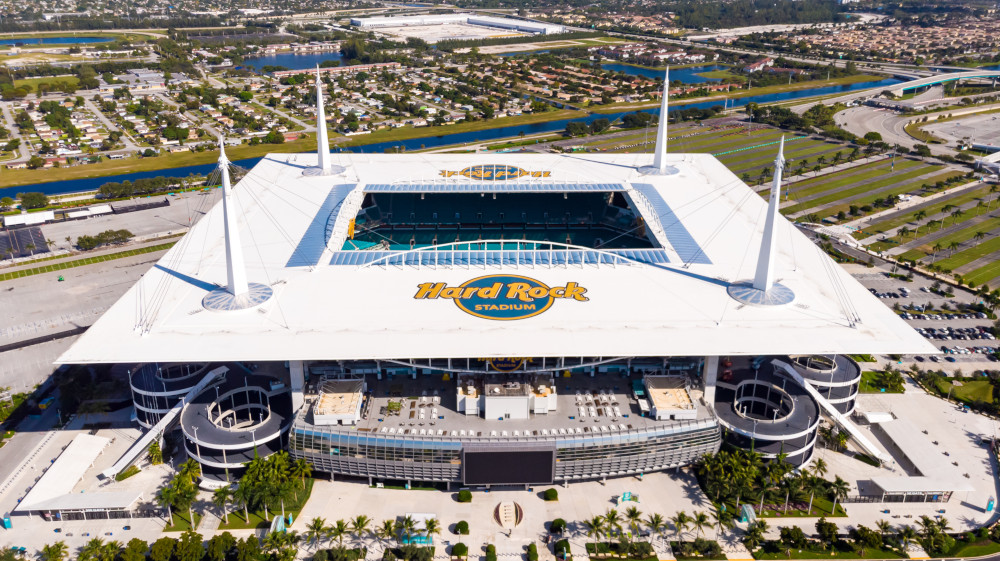 If you've read any reopening plans recently—whether for hotels, convention centers or entire destinations—it's likely you've come across a line or two that mentions a commitment to earn the GBAC STAR accreditation.
Unveiled in May in response to the COVID-19 pandemic, the accreditation comes from the Global Biorisk Advisory Council (GBAC), a division of ISSA, and it is an outbreak prevention, response and recovery accreditation for facilities. It focuses on cleaning, disinfection and infectious disease prevention.
GBAC executive director Patty Olinger said several thousand facilities worldwide have committed to achieving GBAC STAR, including leading hotel chains like Hyatt and major sports arenas like Lincoln Financial Field, home of the Philadelphia Eagles.
[Related: Some Positive, If Tempered, Planner Perceptions About a Return to Live Meetings]
"We've had an overwhelming response and number of requests from all types of industries," Olinger said, "from churches to small diners to beauty salons and yoga studios. But our big three right now are hotels, convention and event facilities, and stadiums and arenas."
Facilities must comply with 20 "elements" to earn the accreditation. These include risk assessment strategies, sustainability (making sure it's an ongoing program), the use of PPE, standard operating procedures, the consideration of new technology and tools and emergency preparedness.
What Does This Mean for Planners?
Olinger said hotels and convention centers especially see GBAC STAR as a way to bring confidence back to their facilities. It can also be a selling point for planners.
"If planners have a decision to make between two equal facilities but one is accredited and one is not, the one that is might give the meeting planner more confidence and ability to market to their constituents," Olinger said. "A venue that's GBAC STAR—it may be something that will bring in more vendors, more participants to their event."
GBAC has been working with airlines and tourism organizations, and hopes to create and experience for travelers when things are up and running again at full speed.
"Their customers will go to the airport and get on their plane, see the GBAC STAR, then go to their hotel and see it, and then maybe to a convention center or some kind of entertainment like a football game and see it," Olinger explained. "They see this potentially as a whole experience where people are given that confidence."
[Related: See all coronavirus coverage]
Who Has Committed to the Accreditation?
As Olinger mentioned, all types of facilities from an array of industries have announced their commitment to earn GBAC STAR. Some facilities/destinations pertinent to planners include:
Hotels
Hyatt
The Leading Hotels of the World (represents more than 400 hotels in over 80 countries)
Venues/Stadiums
Anaheim Convention Center
Georgia World Congress Center
Hard Rock Stadium (in Miami)
Las Vegas Convention Center
Lincoln Financial Field
Los Angeles Convention Center
New Orleans Ernest N. Morial Convention Center
Ontario Convention Center (in Southern California)
Orange County Convention Center (in Orlando)
Phoenix Convention Center
San Diego Convention Center
Savannah Convention Center
Staples Center
[Related: Back-to-Business Meetings Incentives for Planners]
CVBs
Discover The Palm Beaches

Palm Beach International Airport
Palm Beach County Convention Center
More than 150 hotels

Experience Columbus

John Glenn Columbus International Airport
Greater Columbus Convention Center
Hilton Columbus Downtown
Courtyard Columbus OSU
The Grand Event Center

Visit Baltimore

More than 200 Baltimore facilities that include meeting venues, hotels, restaurants, museums, attractions, public markets and more

Visit Dallas

Kay Bailey Hutchison Convention Center Dallas
Designated hotels
"We keep hearing that we're all in this together—we are," Olinger said. "We're here, and we're learning from one another all the time. The response [to GBAC STAR] has been humbling and overwhelming. People want to reopen and gain their livelihoods back, but very cautiously. And we're here to work with different industries and individuals to help."
Read Next: Here's What Hotels and Resorts Are Doing to Enhance Health and Sanitation Standards