What Will Incentive Travel Look Like in 2020 and 2021?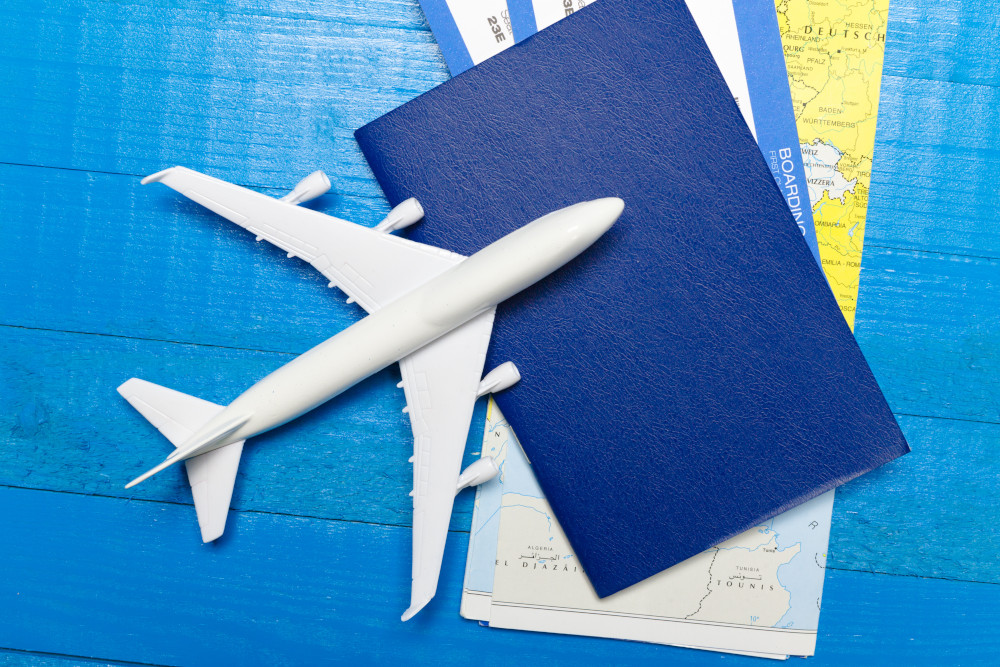 Every facet of the MICE industry has been hit hard by the COVID-19 pandemic, and that includes incentive travel, where trip rewards have come to a screeching halt along with much of the business world.
"The incentive travel industry has been devastated by the pandemic," said Jenn Glynn, president of SITE and managing partner for Meeting Encore. "The majority of incentive travel programs have been postponed to 2021. A few smaller programs for late fall remain on the books."
And while governments around the globe are starting to loosen restrictions on travel and gatherings, Glynn noted that corporations are particularly nervous about duty of care and remain in a "wait and see" mode.
"Everyone is waiting for the holy grail, aka the vaccine," she stressed.
So, how might incentive programs change and proceed as we go into 2021, and what resorts and destinations will be able to bounce back? Glynn, along with a few other seasoned incentive travel professionals, gave us their best guesses.
Local Destinations Are Key
Travel experts predict that local travel and drive-to destinations might come back first, and that extends to incentive travel—an industry segment that often favors travel to long-haul international, bucket list destinations.
Because of risk management purposes, Adam Tillotson, regional director of sales at Prestige Global Meeting Source, said a lot of his clients are shifting to considering domestic locations.
"It's tough to schedule an international trip when you don't know when the borders will re-open or if a quarantine will be in place," he said. "My initial discussions have unanimously been about domestic destinations."
Tillotson predicts domestic resorts in desirable locations with favorable airlift will lead the pack to recovery.
"Phoenix/Scottsdale, LA/Orange County/San Diego, Southern Florida will all find a more rapid recovery as they're easy to get to and offer a surefire incentive quality experience and great inventory."
He also noted secondary destinations like Monterey, California; Tucson, Arizona; and Savannah, Georgia may have a positive path forward.
[Related: CSR Activities Are Becoming a Must for Incentive Travel Programs]
Jaclyn Bernstein, president and partner of ACCESS New York Metro, is stationed in one of America's hardest hit cities by the pandemic. The key to incentives and meetings recovery for New York City, she said, may be the region's corporations thinking local.
"We all want to hope that things will bounce back, but there needs to be a realistic approach," she explained. "If [a company] says, 'Okay, we are doing our meetings local, and we are in New Jersey, then let's drive into New York and do our incentive there.' There's so much business and commerce here. Maybe it'll help kickstart restaurants, transportation, etc."
When will international incentives come back? Wayne Wallgren, director of global development at GlobauxSource, thinks it's still far off.
"If you had a program in France or Italy or Spain, I just think it's going to be a little longer process than any of us had hoped for," he said. "People's comfort level is what's going to drive this.…I think, the moment the vaccine is out the door, then there will be a desire to get back to as close to normal as we can get."
The Resort Experience: Cleanliness and Buyouts
Most incentive planners agree that resorts with a robust cleanliness and sanitation plan and a detailed list of precautions they are taking to comply with social distancing guidelines will immediately be considered over other properties. Additionally, buyouts of resorts may be an attractive option, as an incentive group can control the environment and minimize risk for attendees.
A recent study from the Incentive Research Foundation (IRF) stated an example from one of its April 2020 focus group experts who signed three new programs for drive-to venues.
"These programs are scheduled as early as August 2020," the study stated. "All feature mostly outdoor, experiential programs, and the resorts are small enough that clients can buy them out. This incentive travel provider reports that her team has pitched this option three times and sold it each time."
Bernstein added that planners and attendees will value resorts that can come to them with pre-designed room setups for popular incentive events, like the awards dinner at the end of a program.
[Related: Meeting Planners Signal Events Recovery in Q1-2 2021]
"Before it was more about creative setups," she said. "Now it's a throwback to a simple timer in a sad way; we just can't be fooling around with a bunch of setups. [The hotels] are going to have to get proactive for incentive recognition dinner setups when guests walk up to receive an award."
Individual Incentive Travel and Other Reward Alternatives
In some cases, planners have seen 2020 incentive travel trips replaced completely with alternative prizes.
"Virtual gifting, online awards and the rise of cash and gift cards as fulfillment for these programs continues through 2020 in lieu of incentive group travel," Glynn noted.
Another alternative Glynn said she's seeing rise significantly is individual incentive travel.
"Individual travel programs combine both individual and group components, i.e. travel on your own and meet up with the 'larger' group for the gala dinner at the end," she explained.
Tillotson has noticed this trend, too.
"For most all of my incentives, the focus has predominantly been on individual time vs. group time," he said. "But for those that had done group activities in the past, we've talked about any number of ways to re-deploy that money, from resort credits, room upgrades, gifting, etc. Basically, ways to make the trip special without requiring more than a welcome reception and awards dinner."
Will individual incentive travel become an evergreen preferred option to group incentive travel? Although it's a good fix during the pandemic, Bernstein doesn't see it as a permanent change.
"The individual incentives take away from getting together and sharing your success in front of your peers," she mused. "For the most part, the companies enjoy it; it incentivizes people to do better in the future because of the recognition. I don't see it going away, but I believe it may take a while to come back."
[Related: How Sustainable and Safe Events Practices Can Coexist in a Post-Shutdown Environment]
Creative Interim Solutions
Through the uncertainty of travel programs in 2020, Glynn has seen many SITE members on the agency, DMC and experiential side finding ways to bring their products into the virtual realm and offer teambuilding and other culture-enhancing activities to unify remote workers.
"Now virtual FAM trips are emerging which foster business continuity, allowing destinations to be explored remotely," she said. "Some agencies have also found ways of staging company recognition events delivering gourmet meal kits to qualifiers' homes and conducting the ceremony online while qualifiers and significant others enjoy a special dinner."
And although no one can predict how long the industry will be in limbo, a pause in incentive travel is only temporary, Glynn believes.
"Incentive travel creates lasting memories and strengthens relationships, benefitting both the qualifier and the company," she said. "The ROI of a properly curated incentive travel program will always outweigh cash rewards. We will see a comeback, but our industry will be forever changed."
Key Takeaways From IRF's COVID-19 Report
The Incentive Research Foundation (IRF) released its report, "COVID-19 and Disruption in the Incentive Travel, Meetings and Events Industry: Adaptation and Recovery," in June.
IRF based its findings on interviews and panel discussions with 36 industry leaders, poll results from 250 more, and survey findings from 791 working adults around the world, in addition to reviewing news, studies and expert analysis. The report aims to inform and aid MICE professionals around the devastating effects of the coronavirus on the industry and strategies for recovery.
Key insights from the report include:
The top concerns about participating in work or reward-related travel were the threat of an epidemic/pandemic at 33%, closely followed by severe weather at 29%.
People are beginning to anticipate and crave travel, with a focus on new experiences at safe destinations within driving distance or that involve shorter flights.
International travel, especially in large groups, may not return to previous norms until a vaccine and/or an effective treatment for COVID-19 is developed and made widely available.
Program owners who postponed incentive travel programs expressed a strong need to continue recognizing and rewarding outstanding employees. When incentive travel programs were cancelled, they were often replaced by points, merchandise and/or gift cards.
Using 9/11 and the Great Recession as reference points, and assuming a vaccine is available next year, the industry might expect and plan for a return to pre-COVID-19 revenues by late 2022 or early 2023.
Read next: Back-to-Business Meetings Incentives for Planners