Black Destination Leaders Answer '5 Questions About Race' in Powerful Video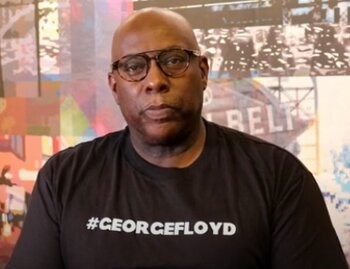 A powerful video from meetings industry leaders illustrating the sting of racism in very personal terms premiered July 14 during Destination International's 2020 Annual Convention, which is taking place virtually July 14-15.
In the video, "5 Questions About Race," Black executives from destination marketing organizations around the country—including Destination DC, Meet Minneapolis, Louisville Tourism and Visit Baltimore—share their experiences of racism in their lives and in the tourism industry.
"We are excited to debut this impactful video on race with our convention attendees," said Don Welsh, president, and CEO of Destinations International, in a press release. "And we are thankful for the travel and tourism leaders who opened up to shed a light on their experiences. Hopefully, we can all learn and start to make real change and put words into actions."
[Related: Industry Leaders Talk Diversity and Inclusion]
The video clocks in at eight minutes and 38 seconds, which means it "takes less time to view than the eight minutes and 46 seconds that George Floyd had a knee on his neck when he was murdered on May 25, 2020," said a press release from Destination DC, who led the video production.
The five titular questions discussed throughout the video include:
How is it different growing up Black in America?
Have you experienced racism as a Black professional in the tourism industry?
How has the murder of George Floyd impacted you?
How have recent events changed how you work with others in our industry?
What would you tell non-Black tourism professionals who want to support the inclusion of Black people?
"Black people are tired; we're at the brink," said Dan Williams, vice president of convention sales and services of Experience Columbus, in the video. "We just need to be able to express ourselves, and we just want people that are non-Black to just listen and have that understanding."
Hear other impactful answers in the video below from Williams as well as:
Al Hutchinson, president and CEO of Visit Baltimore
Elliott Ferguson, president and CEO of Destination DC
Cleo Battle, chief operating officer of Louisville Tourism
Melvin Tennant, president and CEO of Meet Minneapolis
James Jessie, chief sales officer of Travel Portland
Read next: The Critical Importance of Diversity, Equity and Inclusion in the Meetings and Hospitality Industries