How to Recruit Underrepresented Professionals for the Next Generation of Leaders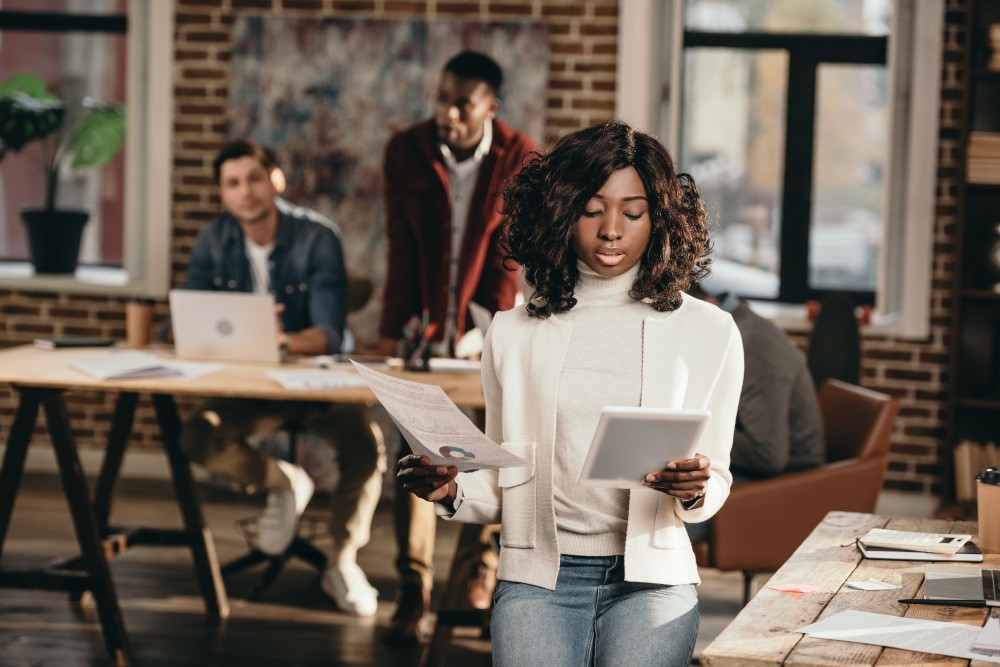 As co-authors, we were excited by the response to our first collaborative article underscoring the Critical Value of Diversity Equity and Inclusion. 
In our previous writing, we identified useful and relevant DEI (Diversity, Equity and Inclusion) strategies. As a follow-up, we've determined this article should intentionally address methods for recruiting underrepresented professionals as the next generation of leaders. 
Intentional efforts to recruit for the primary dimensions of diversity is not only the right thing to do, but is necessary to reflect the changing U.S. demographics. As of 2018, in regard to racial injustice, Black professionals hold less than 4% of senior leadership positions. Surprisingly, this information is gathered voluntarily because C-suites are not required by law to report their demographic data. 
The value of reporting this critical information is often, controversially, misunderstood. A well-developed DEI strategic plan should include diversity recruitment practices defined by goals, actionable steps and metrics that measure progress toward successful recruiting, retention and upward mobility for those biasedly overlooked. 
[Related: Black Destination Leaders Answer '5 Questions About Race' in Powerful Video]
Most importantly, talent acquisition personnel must be educated in how to attract, appeal and address concerns of future leaders from marginalized communities. Both internal and external recruiting practices must be aware and address potential talent perceptions of maltreatment and institutionalized discrimination that is reinforced at every level, from entry and middle management to senior positions. 
Entry level jobs: Menial, low paying jobs are not a pathway to career growth and are overpopulated by people from underserved communities. 
Supervisory and management level jobs: Even with years of experience, people from underserved communities often are not considered for promotion. 
Executive level jobs: Careers are stalled by using artificial barriers that prevent underrepresented individuals from being advanced to executive-level positions within an organization. 
Existential challenges require that emotional intelligence is applied to how success is interpreted to measure outcomes. Beyond being numbers-driven, successful talent acquisition teams must be empowered by senior leaders and a company culture that understands the critical value of diversity, equity and inclusion.
By the conclusion of this article we'll have provided data, tips and resources to aid the process of inclusive hiring. In addition, we'll debunk the reasoning that there is a  "pipeline problem," which assumes qualified underrepresented candidates are limited. 
Have you ever heard this phrase, "I would certainly hire more diverse talent; however, I just don't know where to find them?" By the conclusion of this article you will learn the following:
Workplace diversity has become a hot button issue and a top priority for recruitment departments.  
Workplace diversity is defined as understanding, accepting and valuing the primary dimensions of diversity such as race, culture, ethnicity, ability, gender, age and sexual orientation. 
Remember, in 2015, McKinsey published a Why Diversity Matters study with staggering statistics revealing that racially diverse companies tend to outperform industry norms by 35%. Specifically, diverse workplaces are higher in performance, innovation, creativity, sales and stock returns.
Furthermore, a recent survey by the Society for Human Resource Management (SHRM) found that 57% of talent acquisition teams say their recruiting strategies are designed to attract underrepresented candidates.
An industry survey found that 67% of active and passive job seekers said that diversity is an important factor when considering companies and job offers. This indicates that companies must embrace creating a culture of belonging that welcomes talent as an added value rather than a culture fit. 
COVID-19's Impact on Jobs
OK, reality check, the class of 2020 has become known as the class of COVID-19. 
Because of the coronavirus pandemic, these students have been forced to cut their college careers short, and after graduation they must face the worst job market in the entire post-Depression history.
Since March, 38.6 million Americans have lost their jobs, and in June, the U.S. Bureau of Labor Statistics reported the unemployment rate at 11.1 percent, Blacks (15.4 percent), Hispanics (14.5 percent) and Asians (13.8 percent).
As of April 24, The National Association of Colleges and Employers poll found that 59% of employers weren't revoking any job offers, but 22% were considering it. Based on 75 responses, about 70% of offers to interns, for the summer of 2020, are being revoked.
Rachel Henry, in Temple University School of Sport Tourism and Hospitality Management's class of 2019, is one of those graduates whose career plans changed.
"Post-graduation, I was contracted for six months with an organization planning various corporate and nonprofit events," she said. "I was also returning this summer to be the kitchen manager at a summer camp."
According to new research from recruiting platform iCIMS, U.S. college graduates in the class of 2020 were expected to apply to roughly 10 jobs on average before the coronavirus pandemic hit. That number doubled to 20 after COVID-19 struck.
[Related: Industry Leaders Talk Diversity and Inclusion]
As we navigate the uncertainty of the future, exposure to illness and ailments of injustice, this is the crucial time to develop recruiting practices that intentionally speak to talent not represented in the workforce. Actually, the responsibility of our future rests upon the shoulders of talent acquisition teams and their ability to find the leaders of tomorrow.
The 2019 freshman class of U.S. Congress, like Representative Alexandria Ocasio-Cortez (D-NY 14th District), Representative Ayanna Pressley (D-MA 7th District), Representative Ilhan Omar (D-MN 5th District) and Representative Rashida Tlaib (D-MI 13th District), affectionately known as "The Squad," are challenging antiquated structures and making change. Improving the diversity represented in the halls of our higher institutions is the pathway to a better future.  
Many diversity recruiting leaders attribute failure to the small number of diverse individuals in the workforce. Some recruiting leaders complain that underrepresented professionals are hard to find, while the remaining complain that many professionals from diverse groups do not have the required skill sets.
Unfortunately, the reasoning behind some of these assumptions goes unexplored. Who is in the pipeline is not the issue as much as assessing the nature of the "rules" that reinforce barriers clogging the flow. If talent acquisition teams are not empowered to positively influence and challenge how rules are governed, they are a part of the back-up. 
How Do We Increase Workplace Diversity?
Talent acquisition leaders need support and an official system in place to increase diversity. Research has found that attracting more diverse candidates is successful through more carefully worded job postings, offering work schedule flexibility, using assessments and tapping into novel candidate pipelines.
Best Practices
To effectively find diverse talent for a recruitment pipeline, it's important to recruit where diversity thrives. Building strategic partnerships with schools that serve predominantly minority populations will result in intentional efforts that boost a company's return on investment (ROI).
Organizations can incorporate diversity recruiting in their strategy by adding schools that nurture underrepresented students to meet expected hiring criteria throughout their school career. The two most common sources for racially diverse recruiting among employers are Historically Black Colleges and Universities (HBCUs) and Hispanic Serving Institutions (HSIs).
HBCUs are an integral part of the Black higher education experience in the U.S. The United Negro College Fund reports that 20% of all U.S. African American college graduates received their degree from a historically Black college or university—despite these schools only making up about 3% of the nation's colleges. In addition, HBCUs produce 25% of all the African American graduates with science, technology, engineering and mathematics degrees.
Universities are also quickly adapting to the pandemic education environment by offering virtual learning.
[Related: Why Diversity and Inclusion Matter to and for Hospitality, Tourism and Meetings]
"Several courses that were previously approved only for face-to-face instruction are in the process of being formally converted for online delivery," said Dr. Ivan Turnipseed, PhD, associate professor and chair of Hotel, Restaurant & Tourism Management at Cheyney University of Pennsylvania. "Also, we are exploring virtual engagement options for classes that have historically incorporated guest speakers or class visits."
Partner with Multicultural Professional Associations 
There are many national and regional professional associations and student groups organized around primary dimensions of diversity. Sponsoring local events can build brand recognition and interests in marginalized communities.
The professional organizations listed below are key to connecting talent acquisition with talented young professionals, recent college graduates and future leaders:
Ascend Pan-Asian Leaders
Association of Latino Professionals for America
Divine Nine and the National Pan-Hellenic Council
National Black MBA Association
National Society of Minorities in Hospitality
National Association of Disability Representatives
Out & Equal Workplace Advocates
Prospanica (formally The National Society of Hispanic MBAs)
The Girl Friends
The Links, Incorporated
The National Association of Asian American Professionals
[Related: Out and Proud: The Rise of LGBT+ Representation in the Meetings Industry]
Create Innovative & Resourceful Activities 
For large organizations with capital resources, brand recognition can attract local community partnerships to increase the abundance of talent not currently represented in the workforce. 
The organizations can offer specific, short-term events for underrepresented student groups. Work experience programs such as internships, co-ops, apprenticeships and fellowships provide participants with the opportunity to gain knowledge, develop skills, make connections and increase their potential for employment success. 
Use the Right Metrics to Monitor Your Diversity Recruiting Efforts
Set specific diverse participation goals within existing development programs to increase representation.
Establish clear, measurable diversity recruiting metrics to track your progress.
Proactively implement company policies that appeal to diverse candidates.
Keep Personal Information Anonymous to Stay Focused 
An increasingly popular technique talent acquisition teams are using is the removal of demographic characteristics from resumes and interviewing screening procedures. 
Reviewing candidates anonymously ensures screeners stay focused on criteria that meets expectations
Identifying how applications, job postings and expectations can impact who shows interest in positions and why is key to improving procedures. 
Conclusion 
This article is a comprehensive overview of diverse recruiting methods and practices. Using a strategic approach containing goals, actionable steps, metrics and cultural competency, talent acquisition teams are empowered to find the next generation of  leaders, resting assured that the pipeline problem is a myth.
About the Authors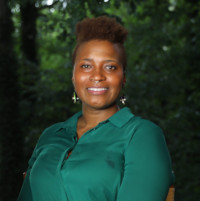 Zoe Moore, MS, is a Certified Diversity Practitioner. Honorably discharged from the Army in 2014 after 12 years of service, Zoe graduated California State University East Bay in 2016 with an MS in Hospitality Recreation & Tourism.
Immediately choosing events as her field of choice, she conducted event services for several clients locally and abroad. While very passionate about the logistics, operations and strategy behind events, her primary interests concentrate on advocacy for Inclusion & Diversity in the meetings, events and tourism industry.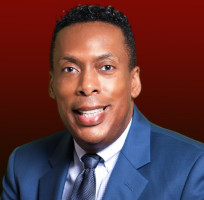 Greg DeShields, CHO, CHE, is a Certified Hospitality Educator and academic professional proficient in developing and implementing plans, strategies and initiatives specifically designed to raise destinations' image for diverse multicultural travel.
He is also an experienced Diversity, Equity and Inclusion practitioner and frequent presenter on specific Diversity, Equity and Inclusion fundamentals: assessment, planning, strategies and implementation to reinforce the need for organizations to lead inclusion from the top. More information about Greg can be found at his website, https://gregdeshields.com.
Read next: The Critical Importance of Diversity, Equity and Inclusion in the Meetings and Hospitality Industries