Wolfgang Puck Catering's 10 Tips for Creating a Safe, Socially Distanced F&B Program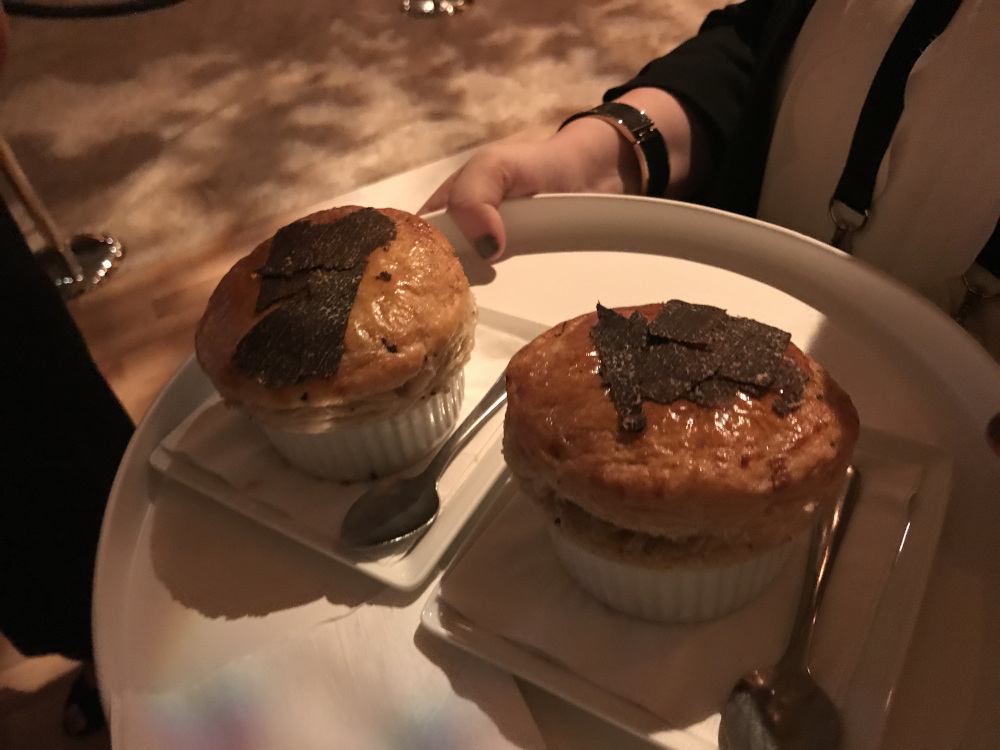 The unforgettable 2020 is drawing to an end with the pandemic continuing into 2021, yet live, in-person events are slowly resuming and catering companies are at the forefront of driving the guest experience more than ever.
The F&B component is no longer ancillary to event programming—it is THE ingredient to assuring that anxious guests, eager to "get back out there" but still a little nervous about it, feel comfortable and safe in the environment and have a genuinely delicious experience. 
Earlier in the year, I predicted that event and catering professionals, being savvy and creative, would work toward innovating ways to resume safe gatherings.
Following is my checklist for food-service professionals to ensure a safe, socially distanced event without sacrificing food quality, or service, and enhancing the guest experience. Meeting and event planners can gain insight into the catering mindset during the pandemic to make sure the team they hire addresses the following guidelines.
1. We Are the Experts: Be Prepared to Provide a Lot of Advice
Begin with a meaningful conversation with your client to gauge their goals and audience "temperature" on safety measures. While many people are excited to be mingling again in-person, be professional yet firm in your policies to keep staff and guests safe.
Share best practices from the events you have safely and successfully executed during the pandemic, based on host/guest feedback as well as incorporating staff feedback. In addition to being food and beverage professionals, safety and sanitation has, and always will be, an integral component of our business, and we are the experts. 
2. Enhance the Hospitality Experience
Use the health and safety service modifications as an opportunity to increase your points of service, replacing self-service buffet stations with station attendants serving appropriate utensils/napkins along with the food and beverage, offering an additional moment of conversation and hospitality. Provide extra hospitality training for your staff so they understand hospitality and compassion. 
3. Maximize Your Real Estate
In the standard, pre-COVID event, a full room, with lines moving speedily along, was a good thing. The pandemic has forced a paradigm shift here. A successful event now is a safe event, so spread your points of service out. Focus food stations on serving one or two items and break up your menu across the entire space. Or, set multiple stations serving complete, composed plates.
Double the size of your bar or break up double bars into single bars spread throughout the space. Enlarge your highboy cocktail rounds to allow mingling guests extra space so they can feel safe removing their mask to eat, drink and socialize. 
4. You Can Still Tray Pass! 
For beverages, glassware now dons a "glass cap" (see below for branding opportunities!). For tray-passed hors d'oeuvres and light bites, Wolfgang Puck Catering has adopted several modifications: "shadow boxes," glass or acrylic cloches; and individual "bites" served in tiny dishes with mini utensils and tray-passed by butler-partners that again, personalize the experience.
Rather than guests touching the plates, they are individually served hors d'oeuvres by a gloved server, paired with a service partner to either open/close the shadowbox, raise/replace the glass cloche, or individually serve the hors d'oeuvres to each guest.
[Read also: 7 Tips to Keep Meetings and Events F&B Safe and Sustainable]
5. Offer a Variety of Service Styles
Tray pass in addition to providing stations, for both food and beverages, to a.) pre-empt lines, and b.) enhance the guest experience. The goal is to provide a natural environment for social distancing, so guests do not feel awkward and can naturally avoid gathering around service areas. 
6. Waste Not: Packaging
Following a decade of "greening" our industry, the pandemic has forced a setback in terms of sustainable food and beverage with the return to single-use disposables and individual packaging. There are ample options for compostable disposables or single-use plastics made from recyclable materials. Use these, so that current altered services do not negate the great strides we have made to reduce landfill waste.
For a recent open-house event for a new exhibit opening in Atlanta, Wolfgang Puck Catering featured tray-passed sushi rolls and mini tacos individually packaged in compostable wooden containers, which was safe; the natural palette of the vehicle enhanced the food presentation, AND it was environmentally friendly. 
7. Speaking of Packaging: Branding
The reintroduction of individually packaged items and addition of "glass caps" offer a variety of branding opportunities for both social and business event clients. Those plexi or acrylic buffet and bar "guards?" They can be cleverly lit, and/or affix "clings" to them to soften their appearance if it feels too "clinical." 
8. Focus on Quality
Do not sacrifice the quality of what you are serving. Every delicious bite and tasty sip sets your guests more at ease. With the addition of acrylic buffet safety guards and return to individually packaging many food items, it is now more important than ever that the beauty of the food speaks through these extra layers and remains attractive to the eyes. 
9. Served Meals
The biggest alteration in seated, served meals is the elimination of "pre-setting" the first course (previously very popular for events with heavy programming and/or time constraints), along with fewer guests per table to allow extra space. I also like incorporating some "comfort" into seated meal menus, whether it be an old classic appetizer course or dessert—something to either start and/or end the meal with on a particularly memorable note.
For a recent event filmed to show how events can return safely in person, Wolfgang Puck Catering served seasonal dishes for the first course, a pasta course and main course, but wrapped up the evening with a warm brownie a la mode and served guests warm apple cider to-go to send guests off with a little nostalgic flair and a final "nod" to autumn. 
10. Embrace the Challenge
Go the extra mile, provide the "je ne sais quoi"—give MORE. The dictionary defines hospitality as "the friendly reception and treatment of guests or strangers. The quality or disposition of receiving and treating guests and strangers in a warm, friendly, generous way." 
There has never been a more important time in modern history than now for us to provide friendly, genuine service while our guests create delicious memories as they begin to gather again.
About the Author:
Mary Cline is regional director of catering sales for Wolfgang Puck Catering, overseeing its East Coast operations. In her role, Cline develops and leads a team to enhance venue and client relations, grow sales and align catering operations with the national sales team.
Read next: How Planners Are Hosting Large Meetings In Small Ways