All the Ways to Meet Under the Sun in Phoenix and Tucson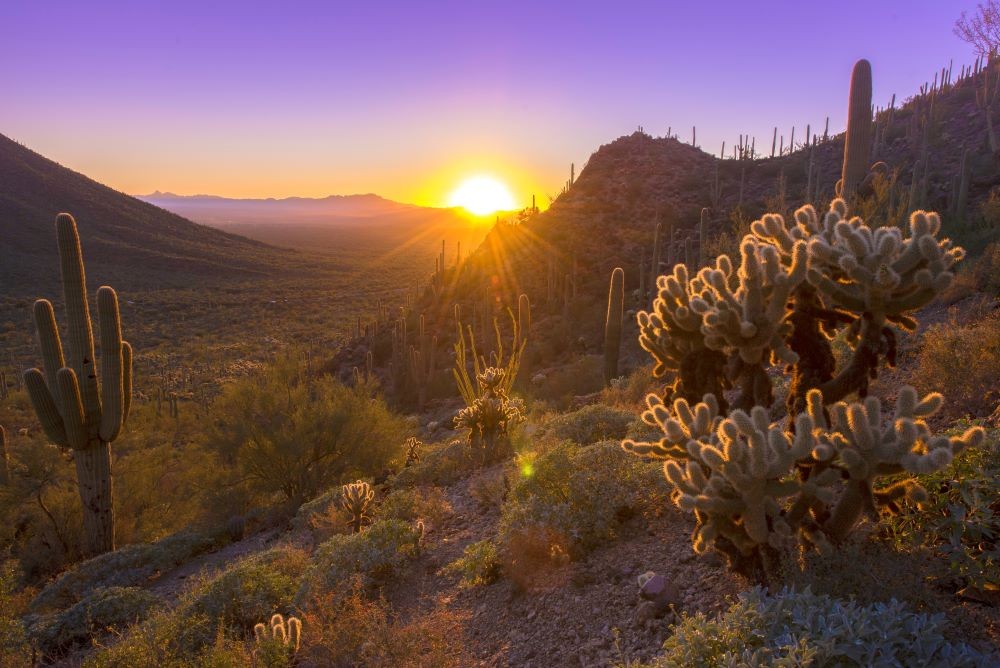 Tucson, Arizona landscape. Credit: Visit Tucson
Nicknamed "The Grand Canyon State," Arizona is widely recognized for its breathtaking natural landscapes and national parks. This beauty extends to its major metropolitan areas, which are rising in their popularity as meetings destinations thanks to a rapid pace of development in the hotel and hospitality sector. 

Mere miles—and at times steps—from meeting venues in Tucson and Phoenix, attendees can bask in the beauty of their Arizonan surroundings while doing business. And with outdoor meeting spaces growing in popularity in the wake of COVID-19, Arizona is better situated than ever to help the meetings industry in its recovery.

Discover inspirational ways to meet outside during the next gathering in Arizona at the following locales in Tucson and Phoenix.    
Tucson
"Outdoor meetings have always been our brand in Tucson," emphasized Graeme Hughes, vice president of sales at Visit Tucson. "Our openness, the closeness to nature, that fact that most of our meeting resorts have access to national forests or park lands…Tucson is bordered on two sides by Saguaro National Park. It's a very unique value proposition."

The adventurous types will find many natural wonders and scenic sights in Tucson. Resorts and venues in the area embrace this proximity to nature (according to Hughes, whether you are in the center of downtown or at the foothills of a resort, you're never more than 25 minutes from a national park or trailhead).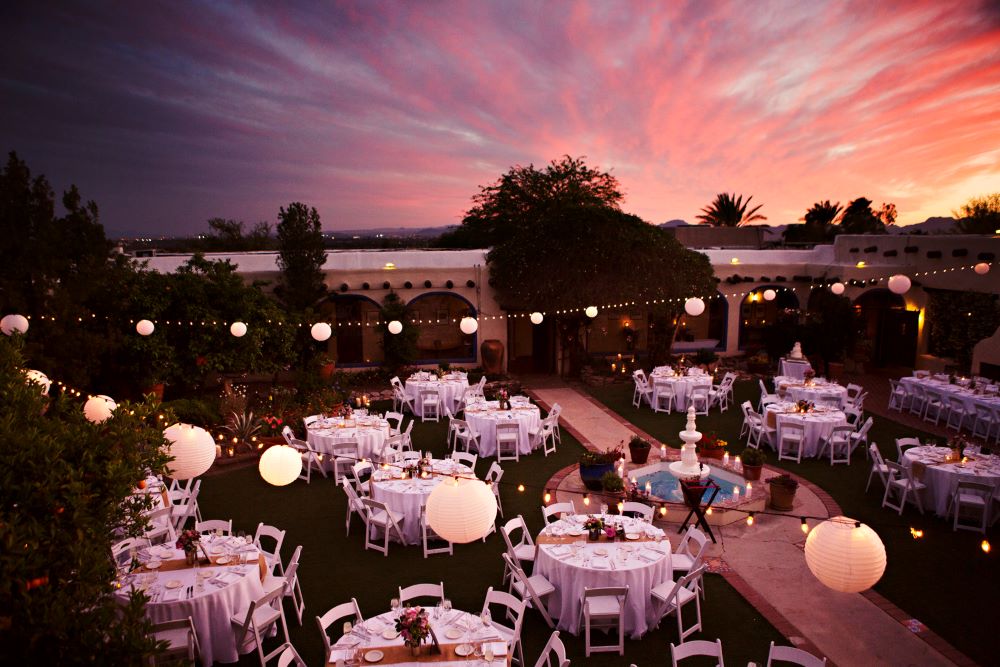 "Tucson's destination resorts, whether large iconic brands like JW Marriott, or smaller like Hacienda del Sol, just because of our natural climate, the focus on outdoor venues are in the DNA of these properties," he said. "They were designed with outdoor gardens and courtyards with meetings in mind. It was always there, and now we need it."

Some notable venues with impressive outdoor spaces include:
JW Marriott Starr Pass: This AAA Four Diamond, luxury spa and golf resort has 88,000 square feet of flexible indoor and outdoor event space, including the 12,000-plus-square-foot Ania Terrace for cocktail receptions and special events.
Hacienda del Sol: The Forbes Four-Star historic guest ranch resort set at the base of the Santa Catalina mountain range has hosted famous guests seeking relaxation like Katharine Hepburn. The Inner Courtyard is a beautiful space for outdoor programs for up to 200, featuring botanical gardens, hand-painted trappings, a fountain centerpiece and stringed lights.
Pima Air & Space Museum: After a special event in the Main Hangar surrounded by restored planes like an F-4 Thunderbird and Blue Angels F-11 Tiger, expansive outdoor event spaces are available for programs this museum that helps preserve the history of flight.
Arizona-Sonora Desert Museum: This natural history museum and zoo offers outdoor spaces like the picturesque Desert Garden, Taylor Plaza—situated between a theater and Green Room with retractable glass panels for panoramic views of the mountains—and patio and courtyard spaces at the in-house restaurant, Ironwood Terraces.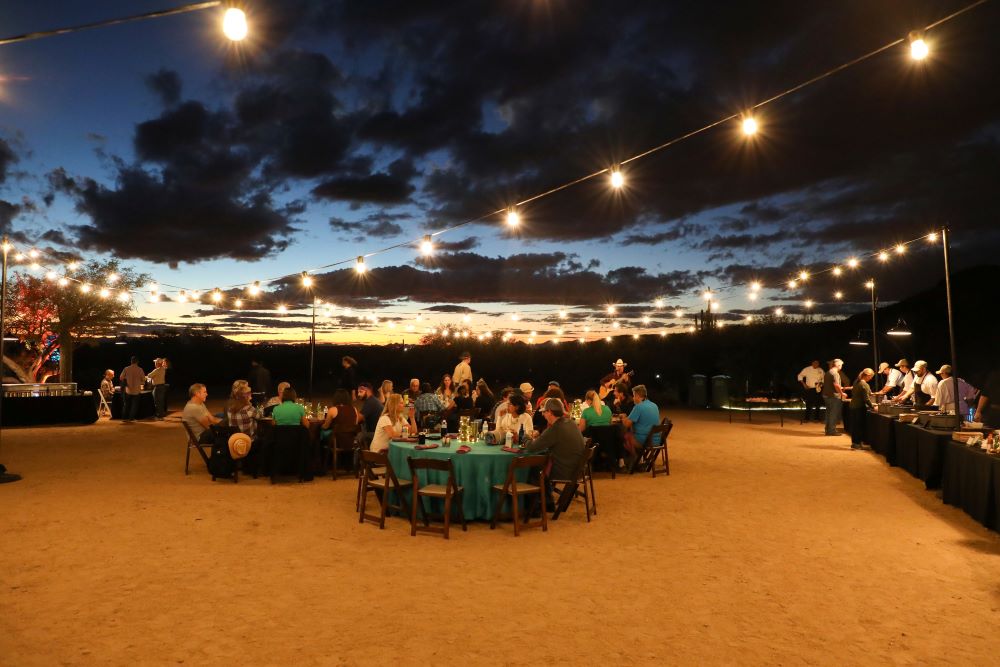 Beyond holding your banquet or networking session in an outdoor space, Hughes stresses that getting groups outdoors for meaningful experiences is easy to do in Tucson—and may be a welcome wellness break in the agenda, especially in the aftermath of the isolating COVID-19 pandemic.

"Tucson has always been a destination that features nature and outdoor activities. Even if that was never part of your plan before, now you can take advantage," he said.

"I would challenge planners to look at those agendas and switch it up," Hughes added. "If you're dedicating three hours of free time every afternoon, can I convince you to give me a full half day and let's get you off the property and into a national park or something of that nature. Not just knowing it's accessible, but really building an experience in nature and the surrounding outdoors into the body of the program and marketing your meeting as having that component."

Couple the need to get outdoors after a year of being cooped up with the changing demographic of attendees—younger, outdoorsy millennials—and planners may find a real advantage in marketing a meeting centered around the outdoors.

[Related: Tucson Powers Through Pandemic With Major Convention Core Projects]
 
Phoenix
Phoenix is in the midst of a development boom, pouring investments into the downtown core—in fact, more than $5 billion has been pumped into a 1.7-square-mile zone in the downtown core recently, according to the City of Phoenix Community and Economic Development Department. That includes new and improved office space, shops, restaurants, entertainment venues, hotels, as well as convention and academic facilities.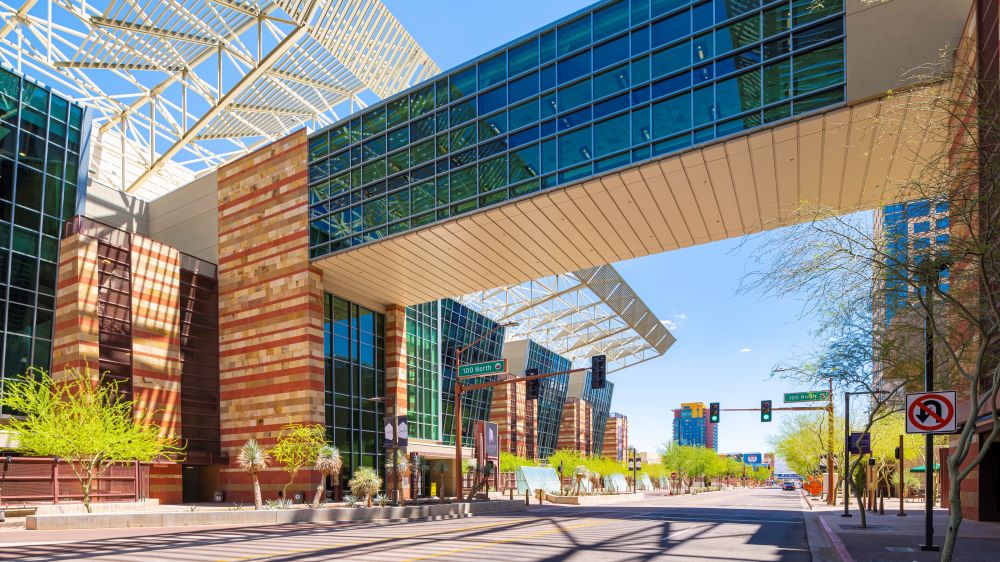 In both new and existing venues, impressive outdoor spaces are abundant, taking advantage of Phoenix's nearly 300 days of sunshine every year. Add that to dozens of parks and hundreds of miles of accessible hiking and biking trails, and meeting attendees will be able to soak up plenty of vitamin D while they work.
Some venues to bookmark for your next meeting in Phoenix include:
Canyon on Third at Phoenix Convention Center: This versatile 80,000-square-foot urban outdoor space at PCC in downtown Phoenix is a convenient option for planners working a socially distant banquet or networking hour into the meeting agenda. The design of the space is inspired by the red rocks and turquoise waters of the Grand Canyon.
Chase Field: Meeting on the field of a professional baseball team has always been a thrill for attendees for offsite banquets. Chase Field, home of the Arizona Diamondbacks, is no exception and is easy to arrange, sitting across the street from the convention center. In addition to its many flexible indoor-outdoor spaces, planners can also arrange batting practice or a private tour of the stadium for their attendees.
Desert Botanical Garden: Attendees visiting Phoenix's botanical garden will discover what locals know well—the plant life in the Sonoran Desert is incredibly unique and surprisingly abundant. Meet among stately saguaros, wildflowers and colorful blooming cacti in the garden's courtyards, open-air pavilions and more.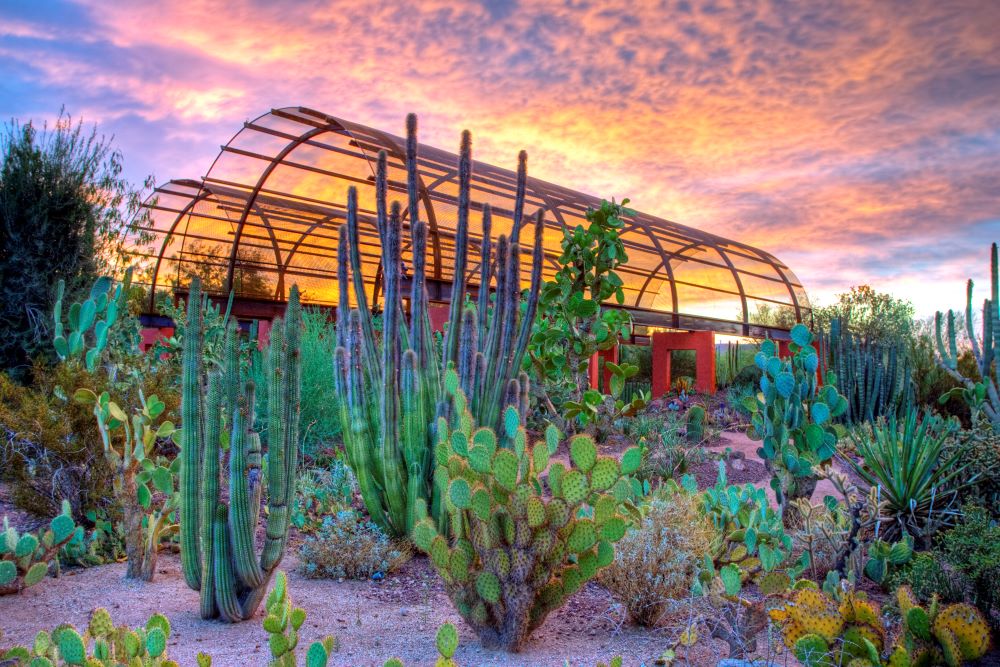 Much like its neighbor, Tucson, the 500-plus hotels and resorts in Greater Phoenix also offer a host of scenic outdoor spaces that take advantage of Arizona's natural climate. 
Connect
Visit Phoenix
877.MEET.PHX

Visit Tucson
520.624.1817
Read next: Phoenix and Scottsdale Are Blazing a Development Pace That Bodes Well for Meetings