Phoenix and Scottsdale Are Blazing a Development Pace That Bodes Well for Meetings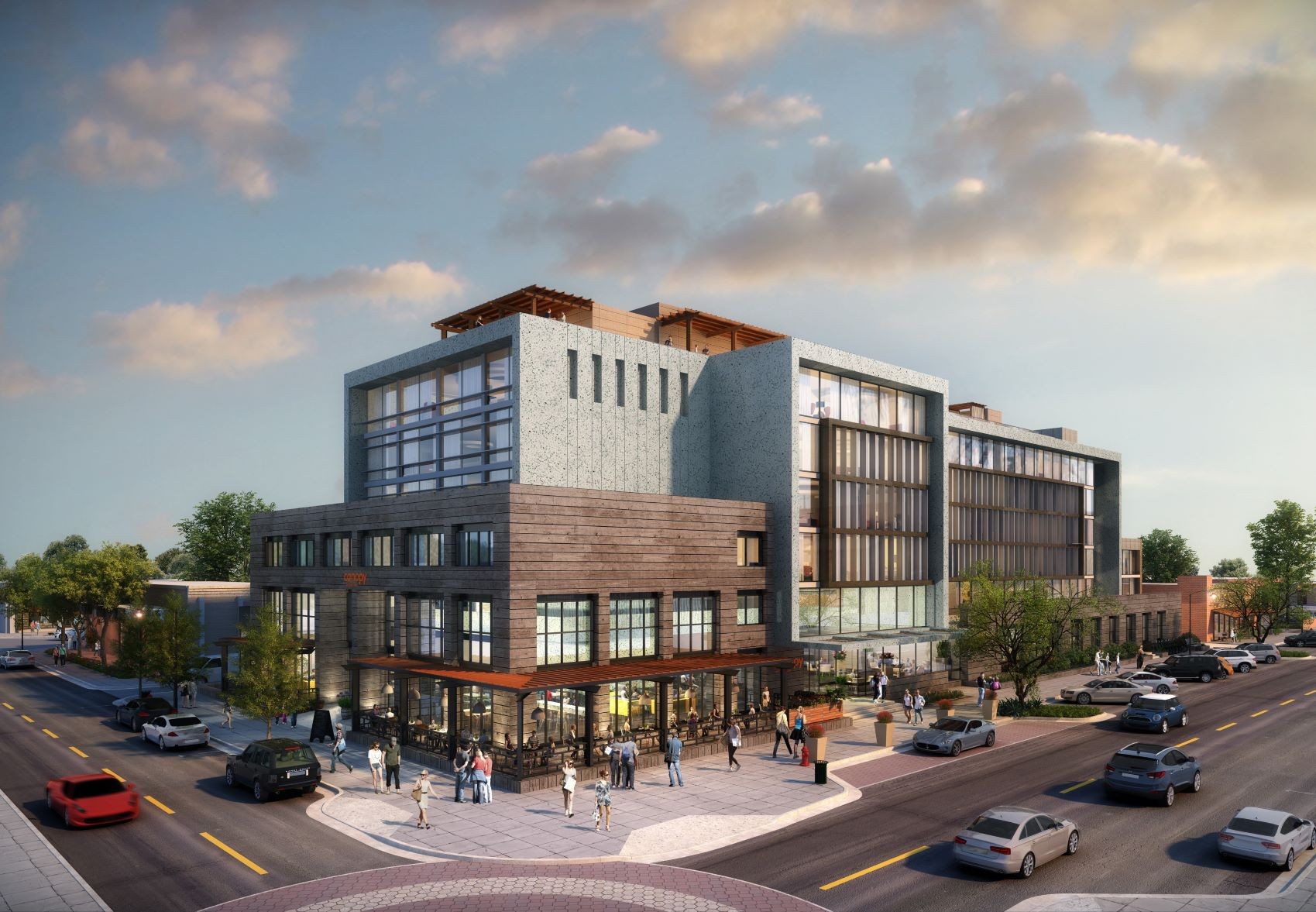 Canopy by Hilton Scottsdale Old Town
Phoenix and its resort-rich neighbor Scottsdale are in the midst of a development boom that has hardly been slowed because of the COVID-19 pandemic.
The situation in Phoenix is eerily similar to the massive growth the destination was primed for before the Great Recession hit and put a halt to many aspirations.
"Just prior to the economic downturn in the aughts, we started seeing development of high-rise business and residential," said Ronnie Collins, director of sales for Visit Phoenix. "When the recession hit there was no downtown that got hit harder, with the possible exception of Vegas, so large high-rise condos pivoted to rentals. We just had to hunker down and make it through it. Fortunately, we not only made it through, but we came out the other side more successful, because when the recession relented and the development started, there was a great desire to live downtown. For the first time ever we had a vibe of our own."
That vibe has proven to be a powerful draw, with the city's biotech industry luring workers downtown, along with an rapidly expanding college student base in the city.
"Now we can't build things fast enough to meet demand," Collins said.
R.J. Price, chief marketing officer for Downtown Phoenix Inc., echoes Collins' enthusiasm.
"Development is screaming hot right now throughout downtown," Price said. "We have 33 mid- to high-rise buildings in pre-development. What's new in Phoenix is really everything."
Price said that approximately $6 billion has been poured into a 1.7-mile area of downtown Phoenix in the last 15 years.
The massive influx of development has transformed the city into a rising meetings destination that is finding itself on the rotation of many organizations.
"I think it's because we're such an emerging market," Collins said. "We're still the road less traveled. Orlando or Nashville, Dallas, San Diego—they're all great destinations and we compete hard with them, but conventions have already been there.
"We've only been in the big convention world for about a decade now, which was when the convention center expansion was complete," Collins added. "Before that we were a few average hotels downtown and a civic plaza."
[Related: More Arizona stories]
Phoenix Developments
Major meetings- and hospitality-related developments in Phoenix include the following:
ARRIVE Phoenix: Uptown Phoenix's first boutique hotel at publication time was set to open over Labor Day weekend, offering 79 rooms spanning two mid-century modern towers. ARRIVE Hotels & Resorts is a collection of design-forward boutique hotels inspired by the communities they're located in and featuring works from local artists and makers. The hotel will boast food and beverage outlets such as The Pop Stand, which pays homage to Mexican paleterias and serves handcrafted popsicles; Cartel Uptown Phoenix, a boutique coffee roaster; Lylo Swim Club, a mid-century-style poolside bar that prides itself on artisanal cocktails; and Don Woods' Say When, a penthouse cocktail lounge with a retro-modern flare harkening to the '60s and '70s.
Atari, the iconic video game brand, announced in January 2020 it will begin construction on the first Atari-branded hotel. Expected to be a major esports destination, the Atari Hotel will offer immersive experiences that include AR and VR as well as venues to accommodate esports events and tournaments. Additional Atari hotels are planned for Las Vegas, Denver, Chicago, Seattle, San Francisco, San Jose and Austin, Texas.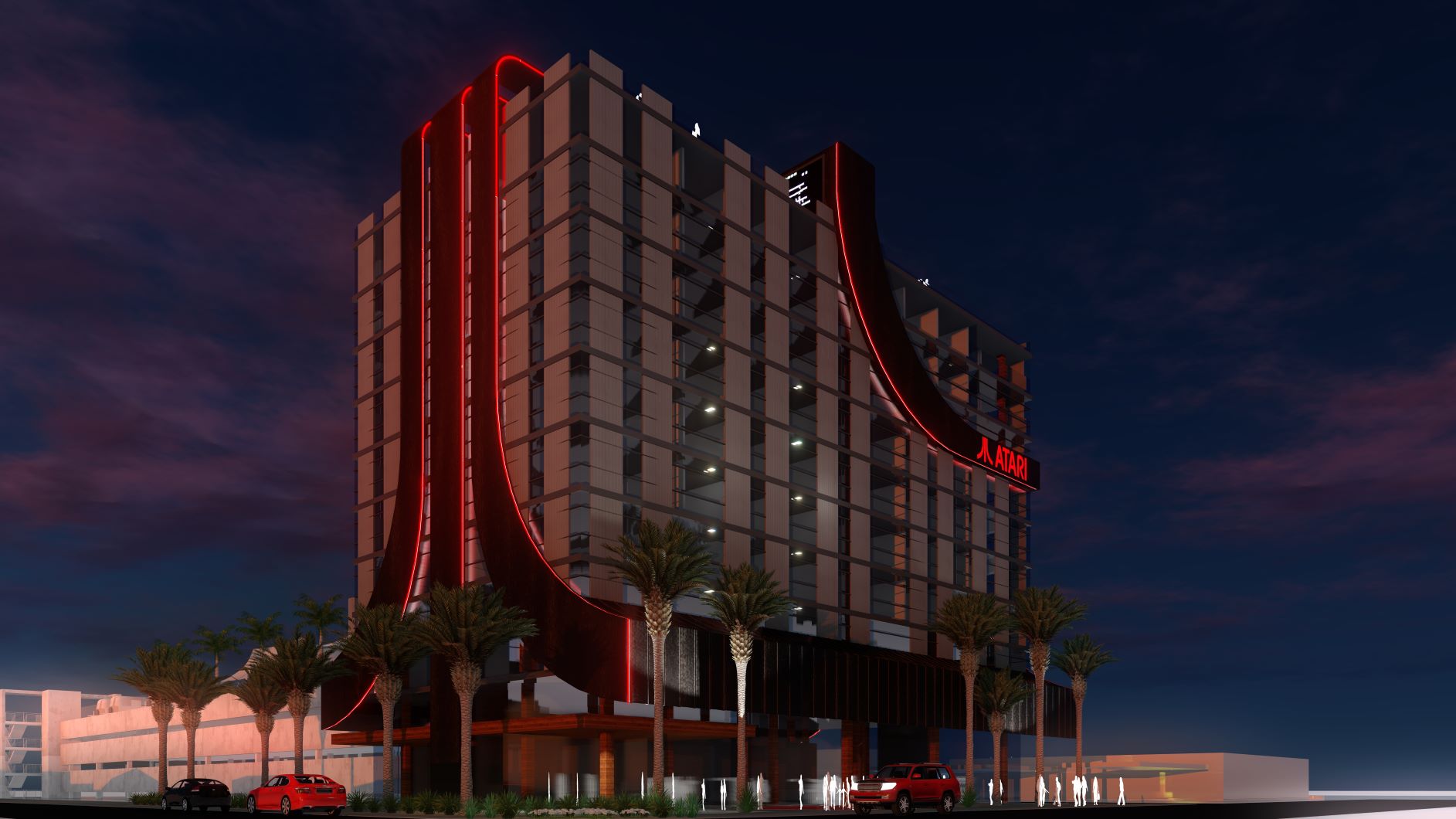 Meow Wolf announced it will open its latest concept hotel in the Roosevelt Row Arts District in downtown Phoenix. This immersive exhibition, music venue and hotel project will boast a 75,000-square-foot exhibition area that includes a 10,000-square-foot performance venue. The property will feature approximately 400 guest rooms designed by local artists, with themes that include faux-glamping, capsule rooms, communal hostel environments, "absurd luxury" suites and lodging inside of the art exhibition itself. The project is targeting 2024 for completion.
Sheraton Phoenix Downtown will serve as the first of the new-look Sheraton properties. Marriott actually purchased the property a year ago in order to maintain full control of the renovation so it can be used as a showroom to walk the owners of other Sheraton properties through. One interesting aspect of the hotel will be the ability of guests to book studios in the lobby for ad hoc meetings using their Marriott Bonvoy app.
All of the new developments and improvements have resulted in a population boom downtown that feeds further development, like a feedback loop.
[Related: Phoenix, Scottsdale and Sedona embrace the night]
"The population downtown was 9,000 10 years ago and it's 20,000 now, and the new development is going to equate to about 7,000 more in three years—that's light years in terms of residential development in that frame of time," Price said. "That just speaks to what we have, and what we have is a passionate community. It is truly an infectious energy that we've harnessed here, and now we're leveraging.
"For a long time, we had a hard time selling the entire neighborhood because there was a lot of vacant lots—almost a moat between the core and the arts district," Price added. "Now, 10 years later, a lot of those vacant lots have been revitalized, creating a bridge between the downtown core and the arts district."
Scottsdale Meetings During COVID
Like its neighbor Phoenix, Scottsdale has been on somewhat of a development tear lately. Although, like everywhere, activity has slowed since the start of the coronavirus pandemic, developments related to the meetings industry have continued apace.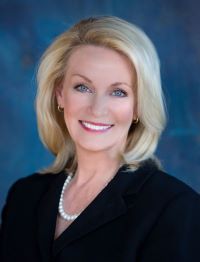 But whether the properties are existing or in the pipeline, the Scottsdale hospitality industry has been stringent about safety and sanitation protocols, said Rachel Sacco, president and CEO of Experience Scottsdale (pictured).
"Our properties are taking it very seriously—they all have great protocols," Sacco, a 33-year Scottsdale destination marketing veteran, said. "I'm actually going physically to some of them and looking myself to see if they actually have their staff wear masks, so I can say firsthand that we're really confident."
Sacco added that facilities are conducting site inspections with planners and are getting a lot of interest for bookings in late 2020 and into 2021.
"I'm actually surprised by the number of site inspections we have," Sacco said, adding that pharma, medical and tech groups are researching sites in the destination. "Our job is just to go out there and get leads in the pipeline, and hope people are comfortable with our ability to socially distance and our sanitation protocols."
An advantage Scottsdale has during the pandemic is its campus layout—most properties are set on ample acreage rather than being vertical in tall buildings—and abundant outdoor event spaces of its resorts and meeting facilities, which makes it easier to maintain social distancing.
"We've even heard from some other groups booked in other places, such as overseas, and looking for a place that allows them to be socially distant," Sacco said.
[Related: 6 Group-Friendly Restaurants in Scottsdale That Source Locally]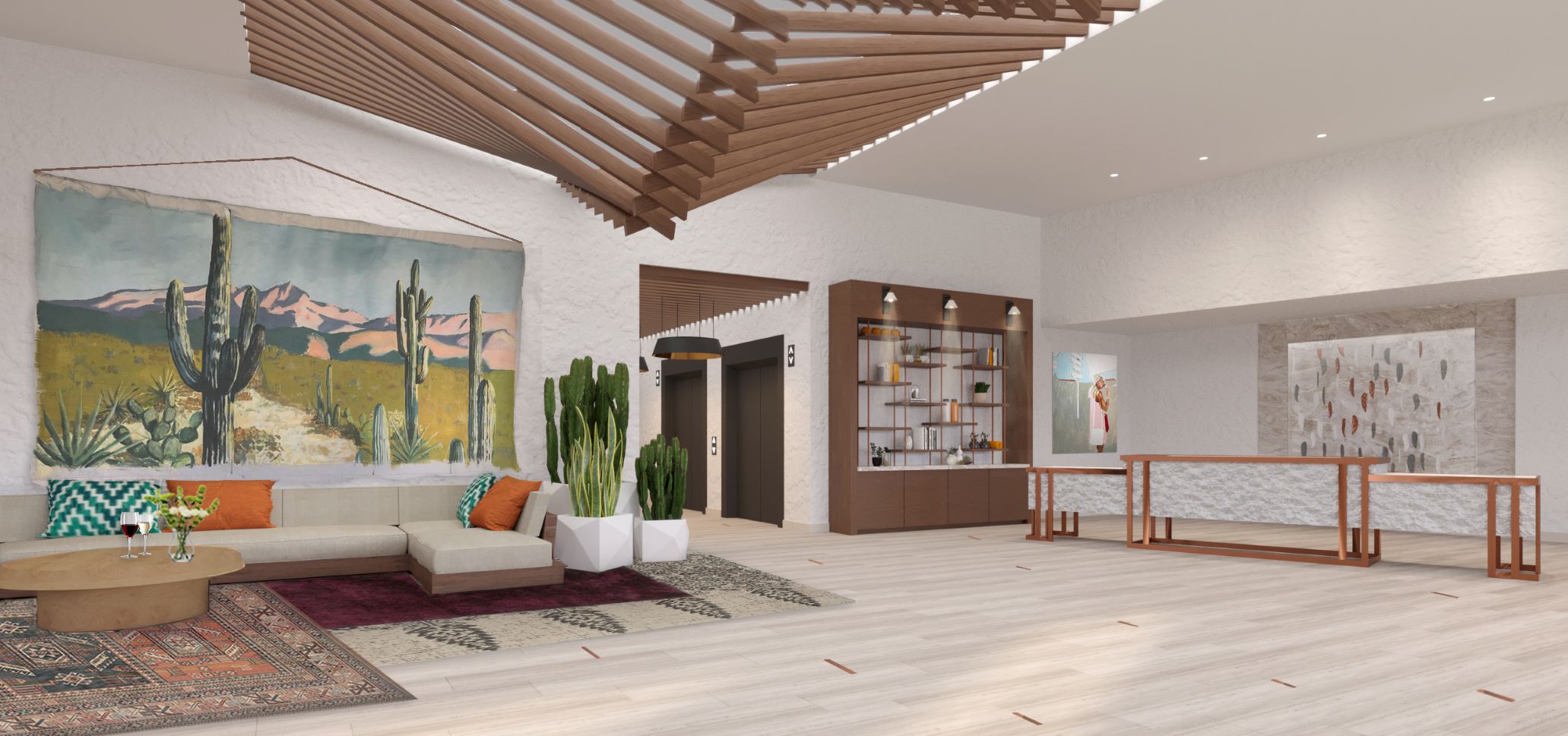 One interesting event facility that works well for social distancing is Wonderspaces, a cutting-edge art installation gallery that reduced its capacity to 50% in order to ensure distancing. Other protocols include the following:
Face coverings are required.
Face-to-face interactions between visitors staff are limited to reception and bar spaces, where there are plexiglass barriers.
Groups are spaced six feet apart in all lines, seatings, the bar and exhibits.
All furniture and common spaces are spread out.  
Proper directional flows through the space are suggested by staff.
Hand sanitizer stations the visitor is presented with an opportunity to touch artwork.
Temperature and symptoms check.
Frequent cleaning.
Tickets are sold online only.
No cash—all transactions are credit- or debit-card only.
Reduced touchpoints.
Visitors can opt to use their own phones instead of touching screens to submit liability waivers or feedback.
Continuous air ventilation: Two ventilation units continuously pull air out of the space during operating hours.
Scottsdale's premier resorts have also risen to the challenge of launching extensive safety and sanitation protocols in response to the COVID-19 pandemic.
Hotel Valley Ho and Mountain Shadows, two independent boutique hotels, have incorporated QR codes on their guest room mirrors, at the pool and in the restaurants to create contactless access to menus and collateral. Additional protocols are in place as a part of their "Pristine Clean" program:   
Signage will be posted outside of events reminding guests of social distancing guidelines.
All meals will either be plated or chef-attended, rather than a buffet.
Hotel Valley Ho and Mountain Shadows will provide diagram options that follow state and CDC social distancing guidelines.
PPE packages are available for attendees; $6 per package includes a mask, hand sanitizer and bottle of water.
All shared equipment and meeting amenities will be either single use or sanitized before and after each use.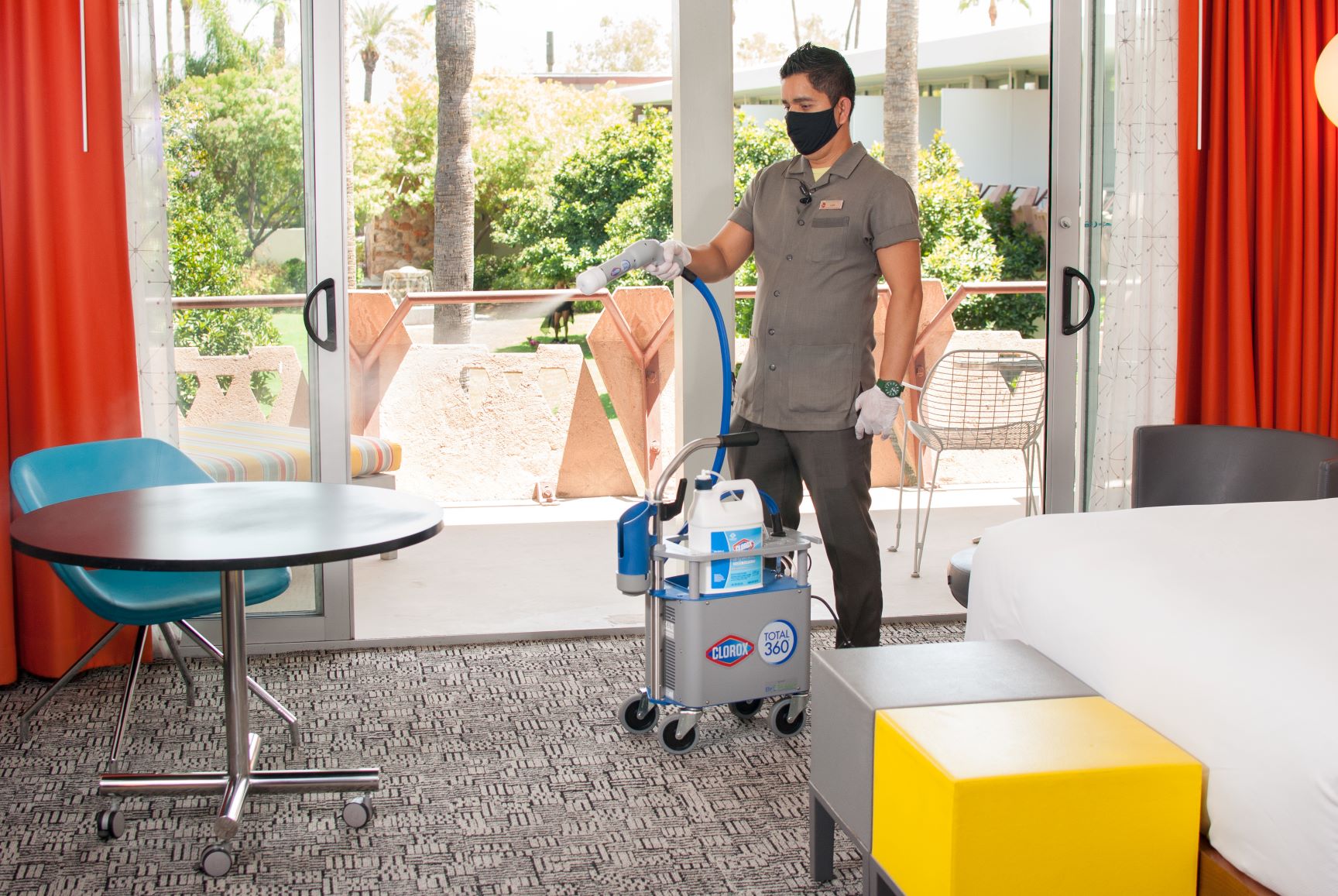 Fairmont Scottsdale Princess has collaborated with meeting and event planners to reimagine its meeting space, from food service and entertainment to teambuilding options, to facilitate social distancing. The protocols are part of  Accor's "Stay Well" experience. 
The Phoenician's "Taking Care of You" program offers new protocols that include satellite check-in, customized floor plans for each individual event, and the ability to livestream to complementary ancillary spaces. All meals at the resort have been modified to single-serve, pre-packaged or buffets with servers, plexiglass shields, hand sanitization stations and queue management.
Experience Scottsdale is keeping clients updated by offering a "Health & Safety Info" section in the member listings on its website, and recently launched a "Be Scottsdale Safe" landing page that includes information on mask mandates, what is opened and closed, the safety protocols of local businesses and a Safe Traveler Pledge that implores visitors to wear masks, wash their hands, practice social distancing and use contactless payment.
[Related: On the Scene: Scottsdale, AZ, Mixes Culture and Style]
The CVB also launched a Virtual Toolkit that offers online site inspections and other destination information for meeting and event planners.
Scottsdale Meetings Developments
A destination that is known for its upscale resorts, but less so for its authentic Old West downtown, is welcoming a number of new properties. Some highlights include the following:
The Ritz-Carlton, Paradise Valley: Located in a bedroom community of Scottsdale, this 215-room property is set on 20 acres and will feature North America's longest resort pool when finished by the end of 2020. Notably, it will be the first Ritz resort built from scratch in the U.S. since Tucson, Arizona's The Ritz-Carlton, Dove Mountain opened in late 2009. The resort, which is following the latest Marriott safety and sanitation protocols and will offer 20,000 square feet of event space, will be the centerpiece of a $2 billion, 122-acre The Palmaraie master-planned community.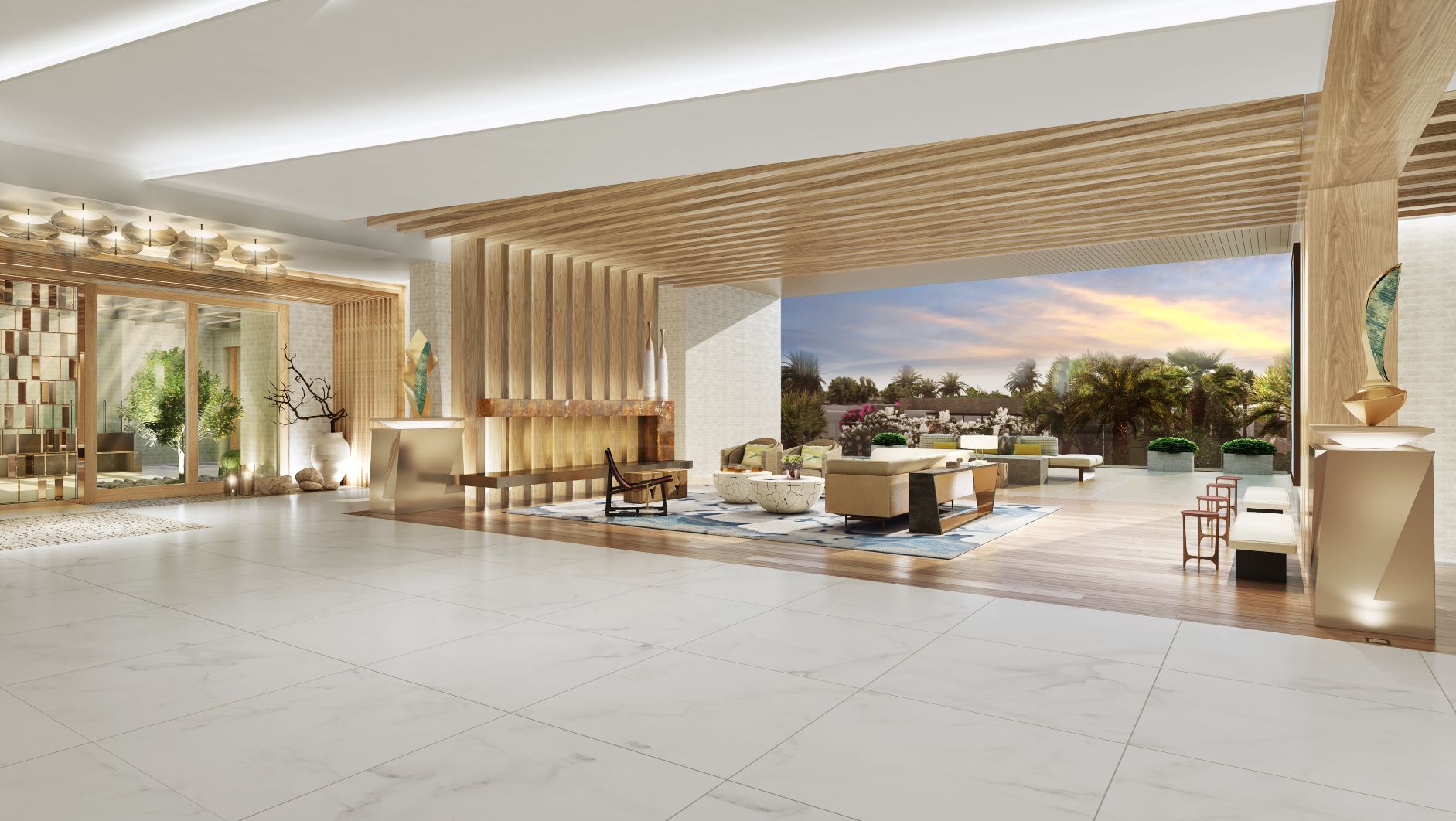 Canopy by Hilton Scottsdale Old Town: In the heart of historic Old Town Scottsdale—the first new hotel there in more than a decade—and set for a September 2020 opening, the Canopy by Hilton is located in the heart of the arts district near Western Spirit: Scottsdale's Museum of the West. The 199-room property offers nearly 2,000 square feet of meeting and event space.
ADERO Scottsdale: Targeting a fall 2020 opening, the six-story ADERO Scottsdale will offer 161 rooms and 16 suites, with 95% of the accommodations boasting panoramic mountain views. The property represents a $100 million investment by Palisades Resorts and will be part of Marriott's Autograph Collection.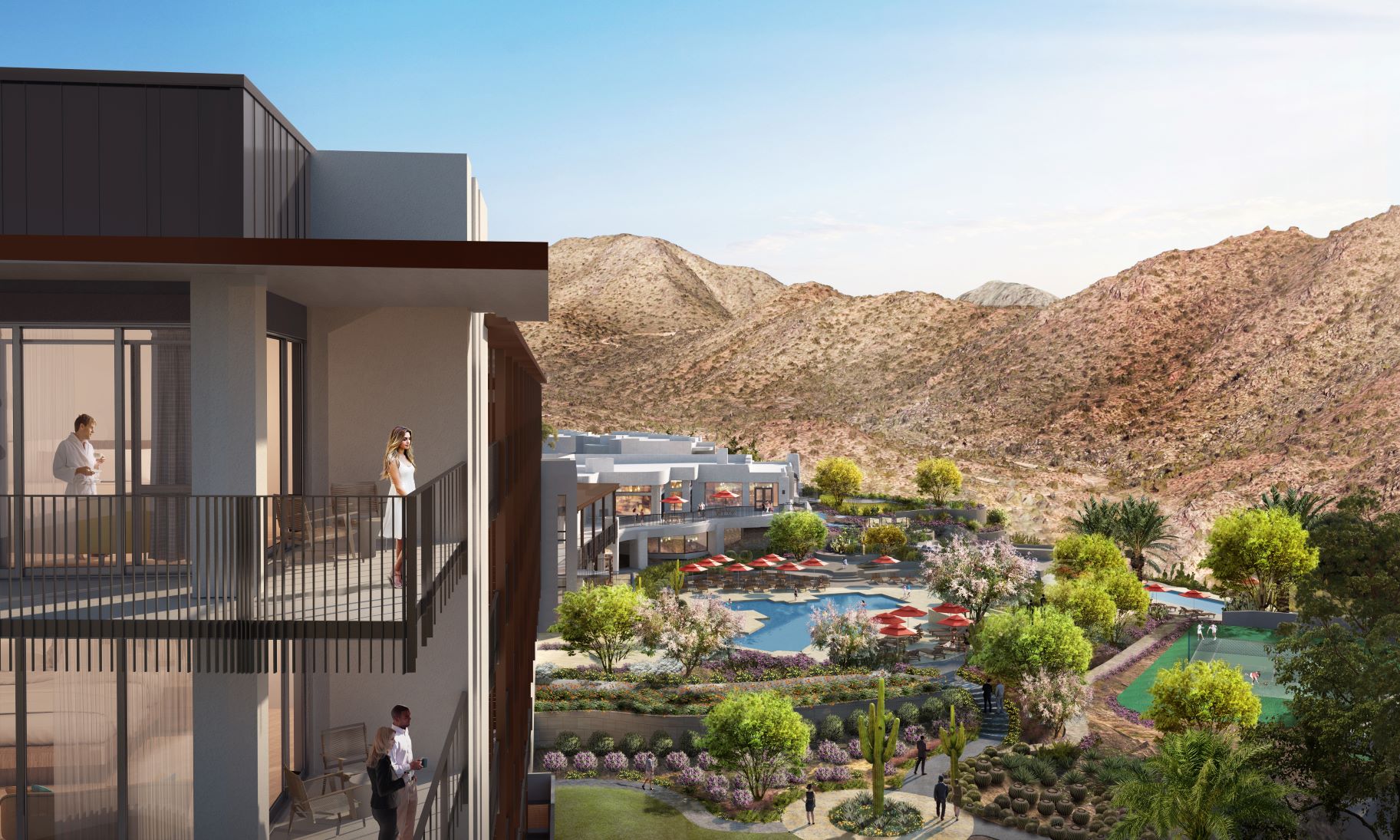 Scottsdale Stadium: Scottsdale Stadium added the 10,000-square-foot The Fieldhouse meeting space, which offers floor-to-ceiling windows overlooking an outdoor prefunction space and the stadium's practice field. Other event options at the stadium include The Banyan Room (3,000 square feet with a patio); The Press Level (for smaller meetings or breakouts, and featuring field views); and The Lodge (a multilevel outdoor event space in the outfield).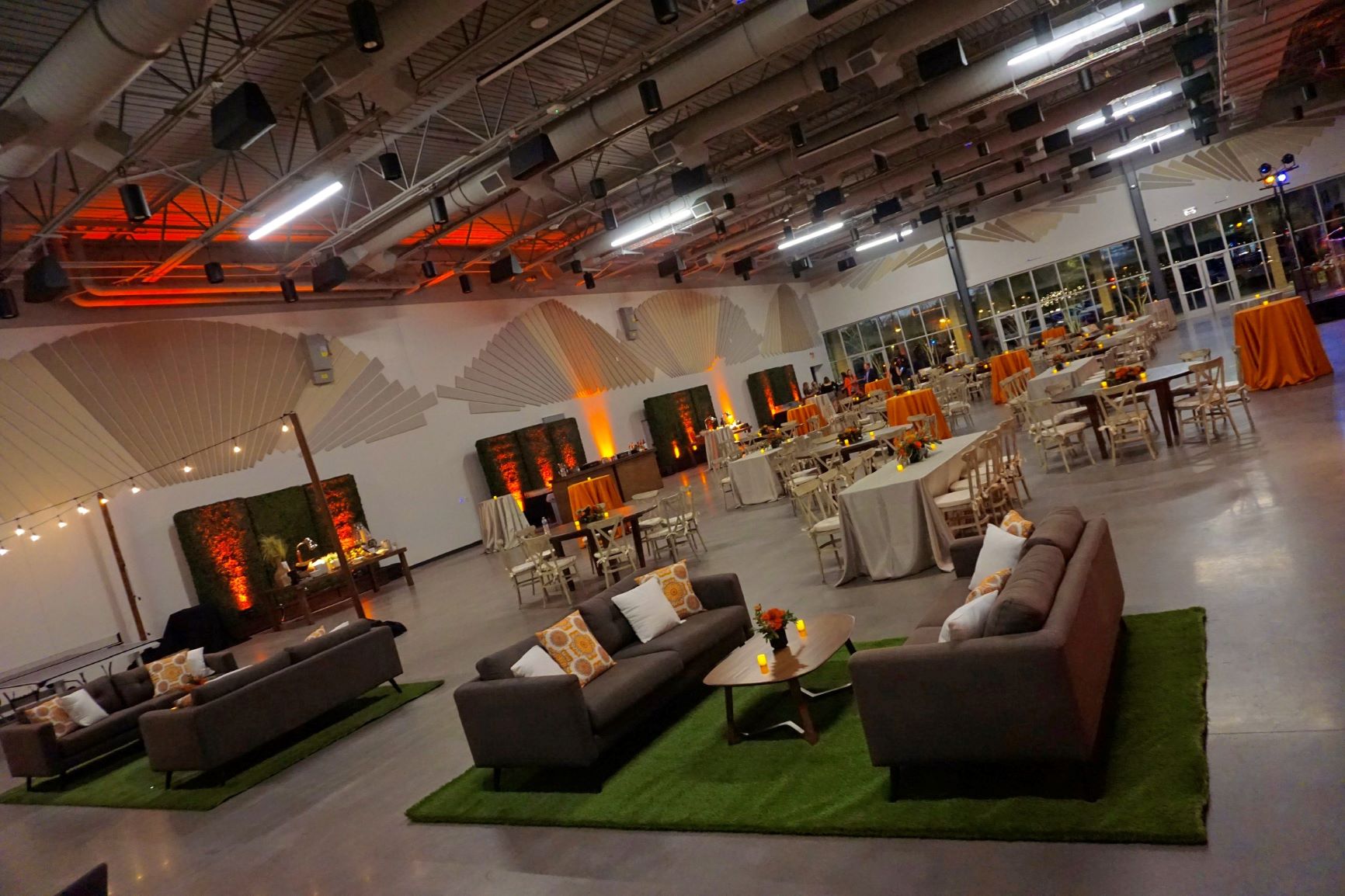 One development that is particularly exciting for the destination is The Ritz-Carlton, Paradise Valley project.
"To have a Ritz come to your community is a big deal, but this one will be surrounded by luxury a development," Sacco said, adding that although Scottsdale is almost defined by its upscale resorts, visitors still favor the laid-back nature of the desert destination. "We've got a wonderful luxury component that fits in with our lifestyle, but Scottsdale is also a place you can kick back in."
Read Next: 5 CSR Programs That Give Back to the Desert
Connect
Experience Scottsdale
480.421.1004
www.experiencescottsdale.com
Visit Phoenix
602.254.6500
www.visitphoenix.com