5 Outdoor Venues in Milwaukee That Show Off the City's Personality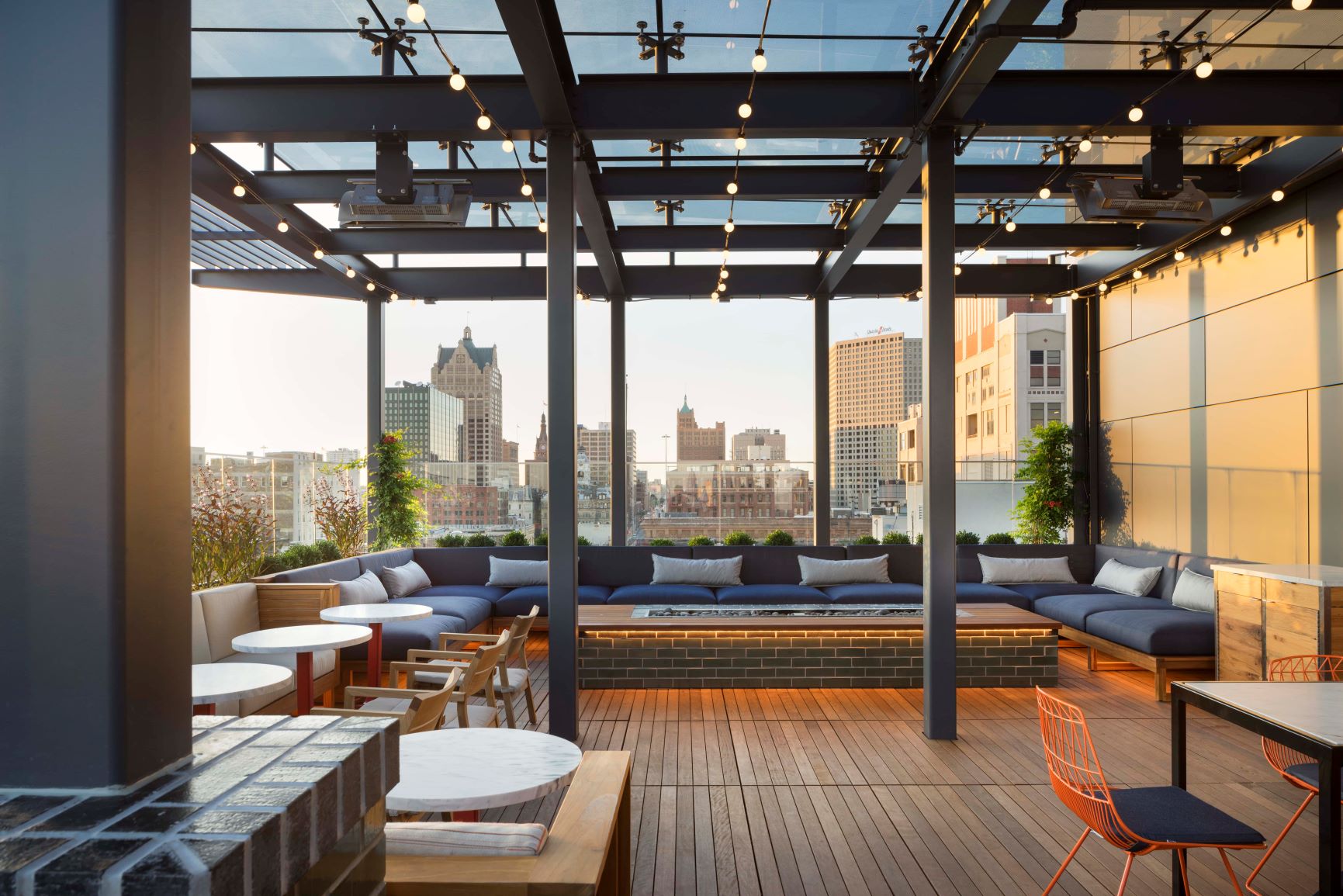 Some of Milwaukee's outdoor venues for groups are a surefire way to introduce attendees to the character and eccentricity of the Cream City—nicknamed not after the dairy product like some might assume, but after the foundational cream-colored bricks made there in the 19th century. 
From its iconic festival grounds home to a wide array of signature Milwaukee events to the many public beer gardens, groups seeking fresh-air venues during or after a meeting are likely to learn something about the city along the way. 
"I love sending people to beer gardens—I feel that is so much of our personality," said Emily Tau, communications and metrics manager for Visit Milwaukee. "And I think we do a great job in the city of really blending the historic with the new. Not just tearing down old buildings, but renovating or revitalizing them into something that is better but still has those tastes of the historic. We know where we came from. I think our venues really show that off." 
Below are five outdoor venues in Milwaukee perfect for groups, especially ones curious about their destination.  
Henry Maier Festival Park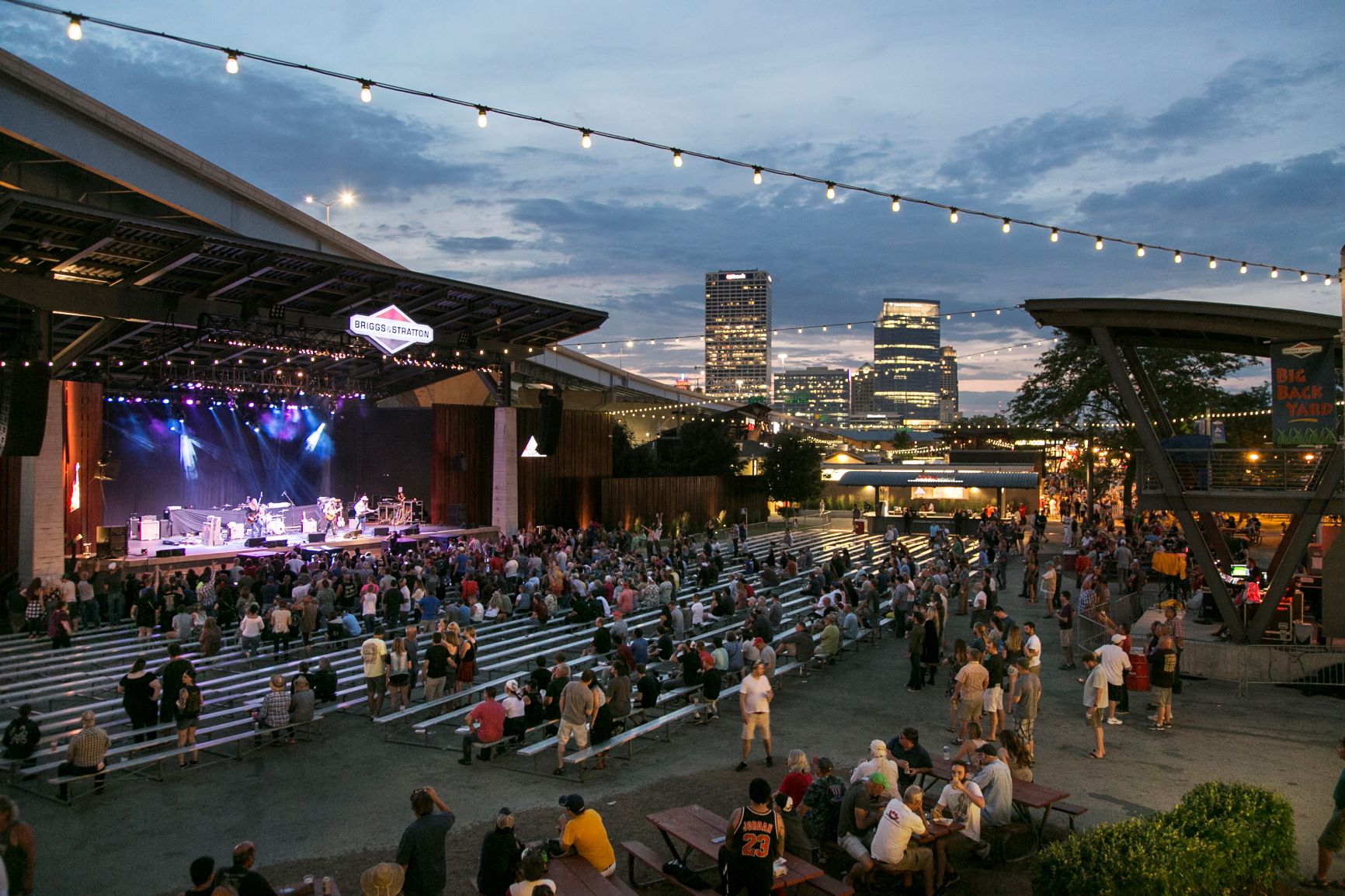 For a large outdoor event, planners can (literally) host anything under the sun at the 75-acre Henry Maier Festival Park, home to many of Milwaukee's major festivals, including Summerfest. Situated on the beautiful shoreline of Lake Michigan, the festival grounds offer a full buyout option, as well as nine permanent stages that can hold anywhere from 2,700 to 23,000 people. 
That 23,000 refers to the festival grounds' brand new American Family Insurance Amphitheater, which in 2020 completed a more than $50 million renovation.  
For smaller groups (or at least, not hitting the five-digit mark) the amphitheater also has smaller, VIP-like decks and pavilions. Its stage floor can also be cleared out for something like a seated dinner.  
"They're very flexible with how they break up their rentals there," Tau said. "It's a really unique space. These permanent festival grounds are there year-round, so it's a great option for larger outdoor events." 
Ivy House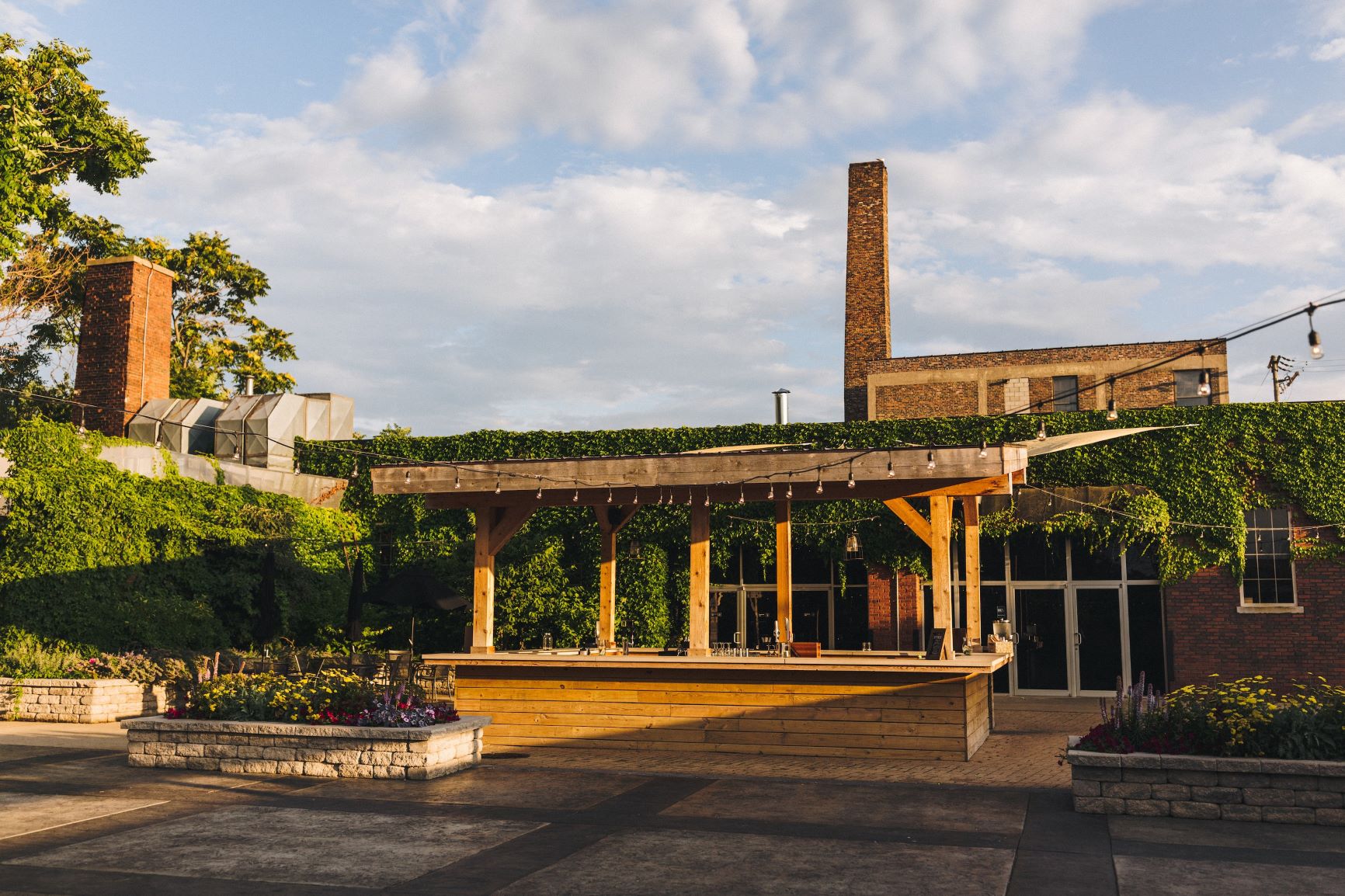 Groups that don't quite need the breadth of festival or fairgrounds should look to popular Milwaukee event venue Ivy House, which boasts a 4,000-square-foot outdoor patio, named Fernweh, with a striking ivy-covered wall as a backdrop. Fernweh also features a 360-degree bar and can accommodate 300 standing or 250 seated.  
"Because it has these tall walls covered with ivy and these beautiful trees, it gives off that vibe of being an oasis from the city," Tau said. "You feel like you're pulled away from it despite the fact that it's just three minutes from downtown." 
Guests using Fernweh, of course, can also have access to the interior of Ivy House, which is a former warehouse—transformed into a spacious "modern industrial event space"—located in Milwaukee's Fifth Ward neighborhood. 
"If you have people who are comfortable being inside and some who are more comfortable outside, you can utilize both spaces and have that blending experience," Tau said. 
The Outsider Rooftop Bar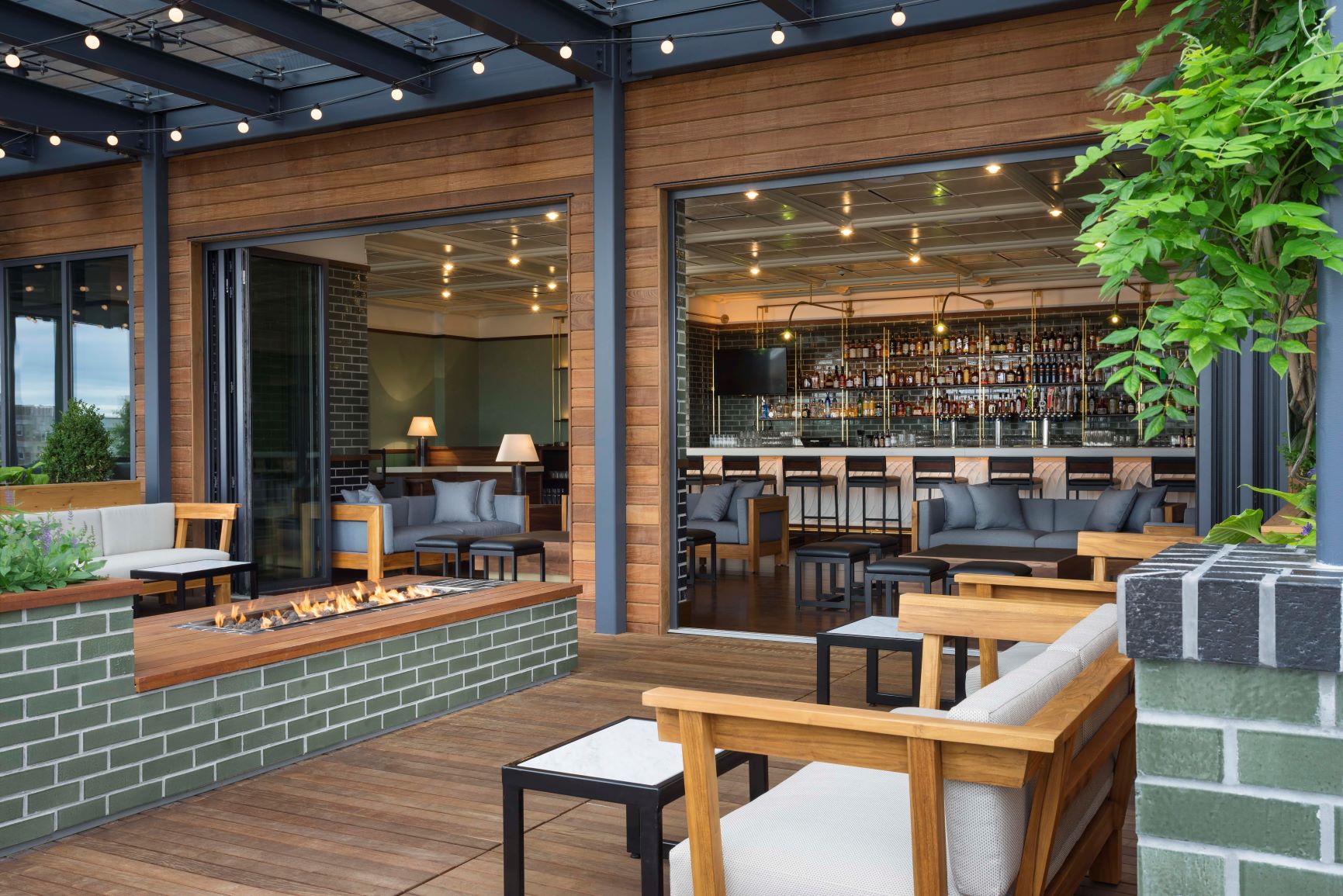 For an above-ground view of Milwaukee's skyline, visitors and attendees alike will surely enjoy the fresh air nine stories up at the Kimpton Journeyman Hotel, where The Outsider Rooftop Bar resides. "I swear when [the hotel] opened, there was a line to get into this rooftop bar every single night," Tau said.  
Smaller groups can take advantage of the bar's 1,400 square feet of space, whether it's an executives-only session or an intimate cocktail reception. Since The Outsider lives within the Kimpton, full catering services are also available.  
"If you have a smaller meeting and you want to have more of an intimate, fun, chic experience, The Outsider is a great option for that," Tau added. 
South Shore Terrace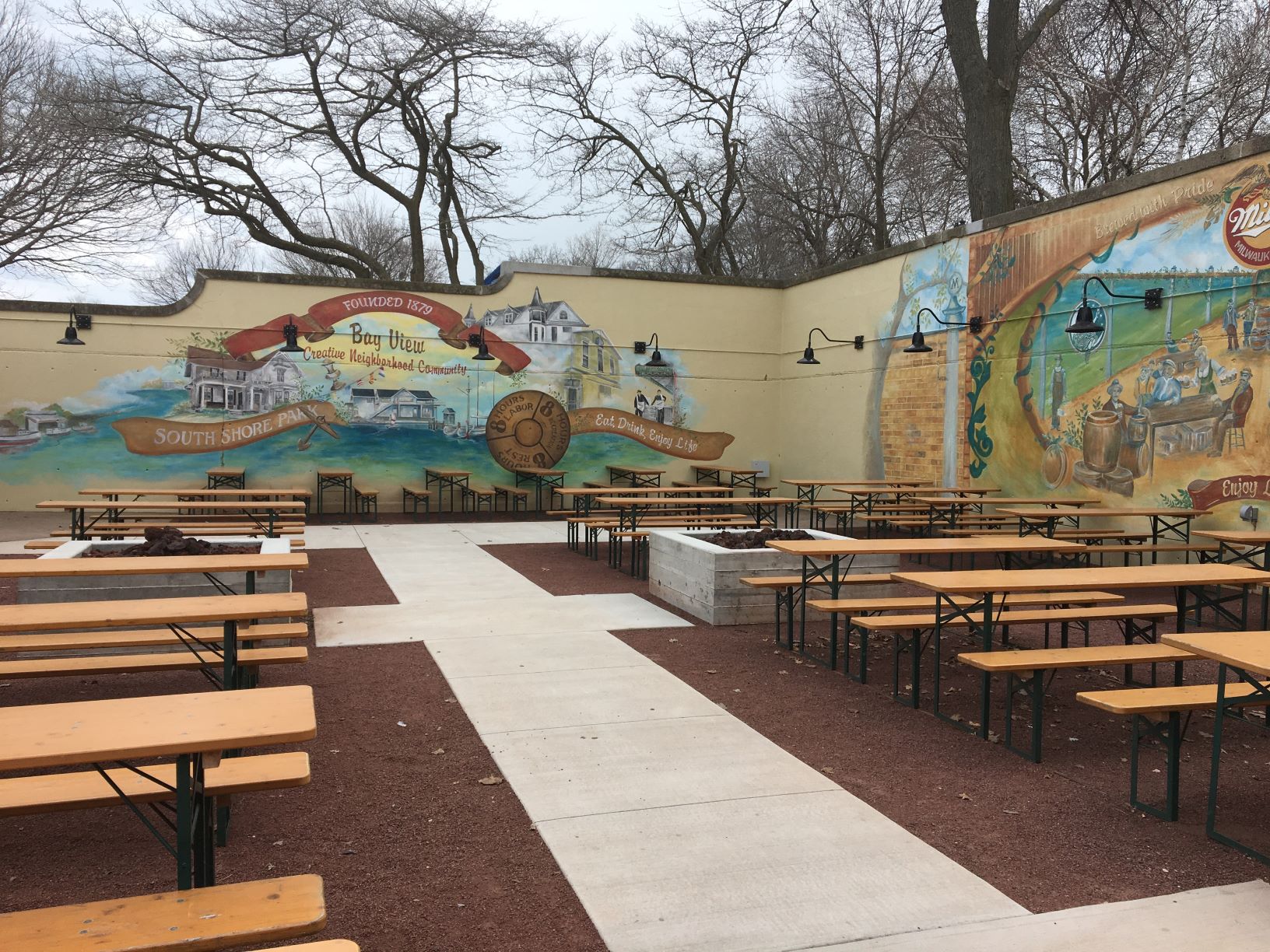 Visitors would be remiss not to take advantage of Milwaukee's impressive county parks system while there. And planners can work in the city's extensive beer history at South Shore Terrace, an open-air beer garden (serving up some exclusive Miller brews) right on Lake Michigan.  
Located south of downtown in the Bayview neighborhood, South Shore Terrace offers attendees plenty of beers on tap and stunning lake views. 
"Milwaukee is actually known for its beer gardens," Tau said. "We have the oldest public beer garden post Prohibition, Estabrook Beer Garden," which is also located in a Milwaukee county park (though it's not available for full buyouts).  
Other beer gardens that are available as rentals include Whitnall Beer Garden at Whitnall Park, offering 24 beers on tap.  
Glass + Griddle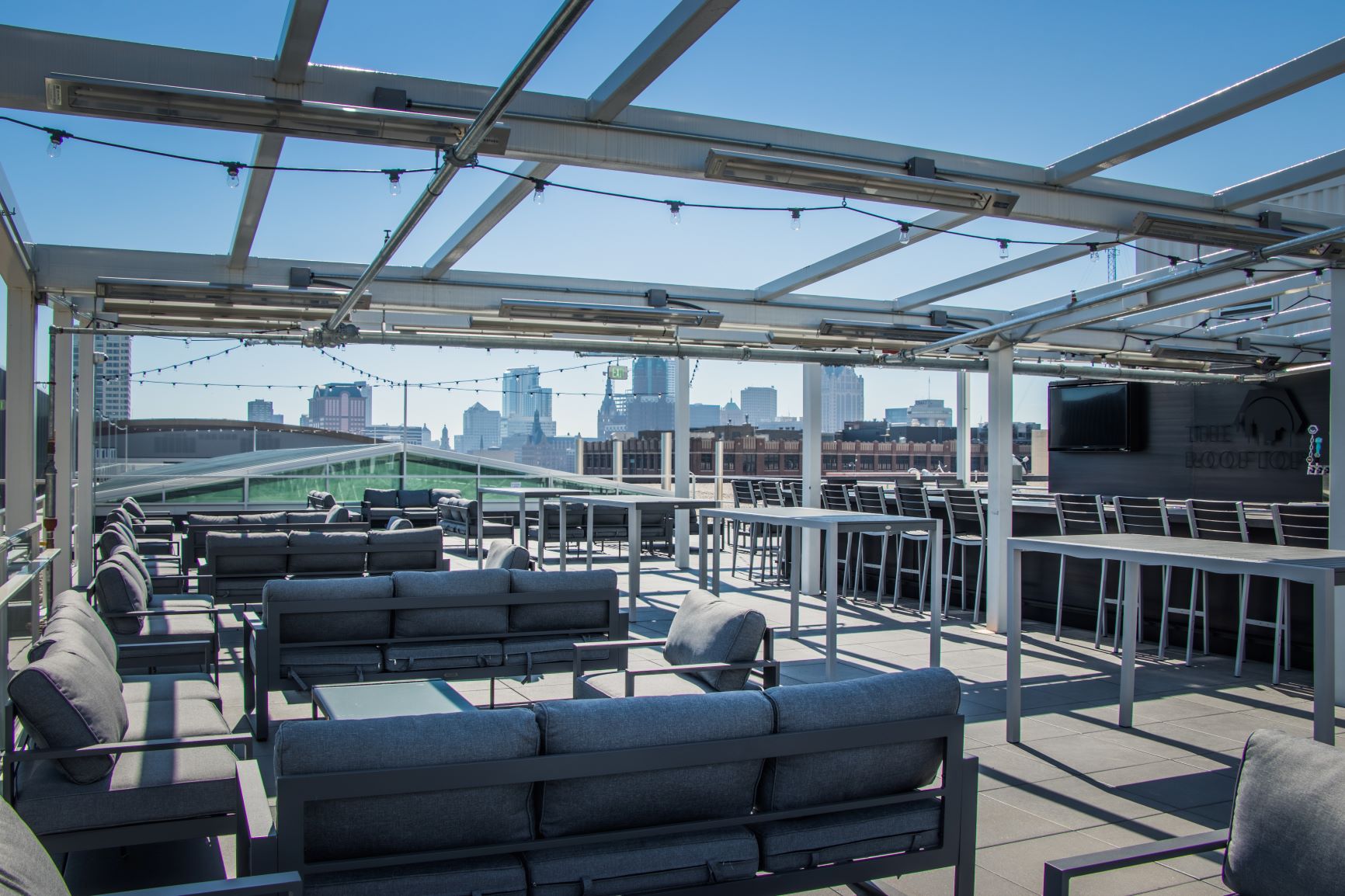 Another notable rooftop space in Milwaukee is from the restaurant Glass + Griddle, located in Milwaukee's brewery district. The expansive building is an old Pabst warehouse that now houses Milwaukee Brewing Co. and the restaurant and rooftop space, which boasts 3,330 square feet and can accommodate 150.  
"It has beautiful views of the skyline and looks out directly over [home of the Milwaukee Bucks] Fiserv Forum," Tau said. "It also has a full-service restaurant, a large bar, TV monitors, lounge furniture and café string lights to really give it some great ambiance." 
Atop Glass + Griddle, attendees can also spot Best Place at Historic Pabst Brewery (named after Pabst's original owner Jacob Best), which offers historical brewery tours. 
"If you look off the rooftop on one side, you're looking at the brand-new Fiserv Forum and the beautiful, modern skyline of the city," Tau said. "Looking out on the other side, you see these old Cream City brick buildings that look like castles straight out of Germany. So it's a really interesting dichotomy between the two."  
Connect
Visit Milwaukee 
414.273.3950 
www.visitmilwaukee.org 
Read Next: The Latest and Greatest in Wisconsin Hotels From 4 Major Markets