5 Cozy Winter Retreats in the Pacific Northwest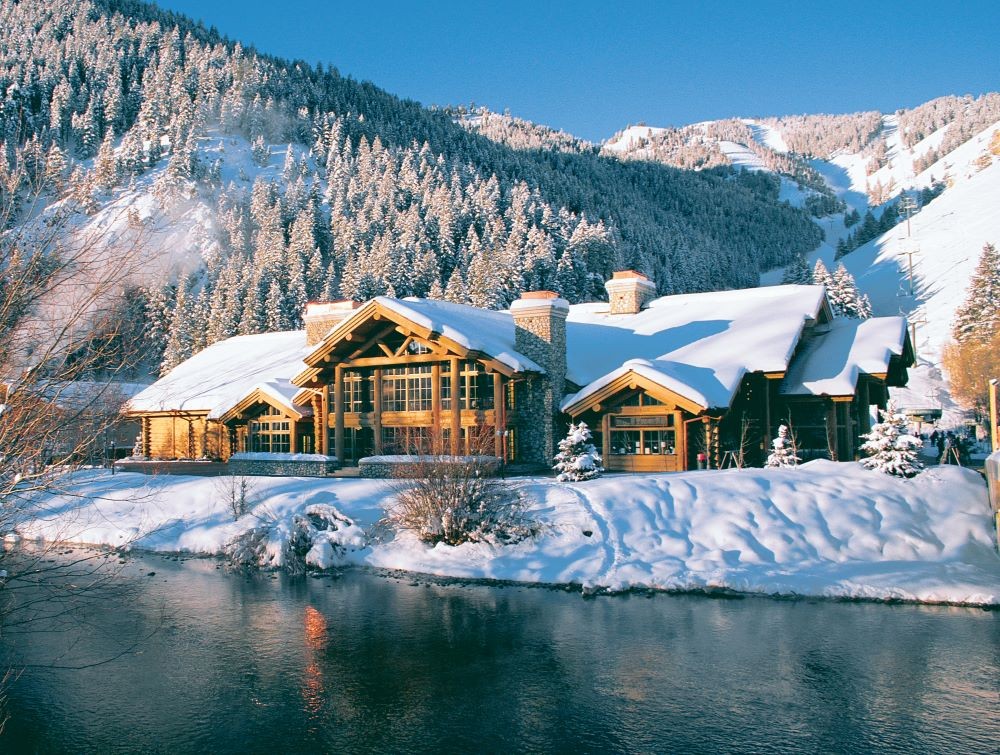 With its varied landscapes of snowy mountains, lush green forests and breathtaking coastlines, the Pacific Northwest region has a lot to offer travelers. This extends to meeting groups, too, especially those searching for ways to immerse in their surroundings for executive or small corporate retreats.
With winter on our minds right now—and dreaming of winter days post-pandemic when retreats are commonplace again—we scouted five properties throughout Idaho, Oregon and Washington to inspire for future gatherings.    
Sun Valley Resort, Idaho 
Tucked in the heart of the Rocky Mountains in central Idaho, Sun Valley Resort is an ideal destination for both small and large corporate retreats, especially for those groups that are ski enthusiasts.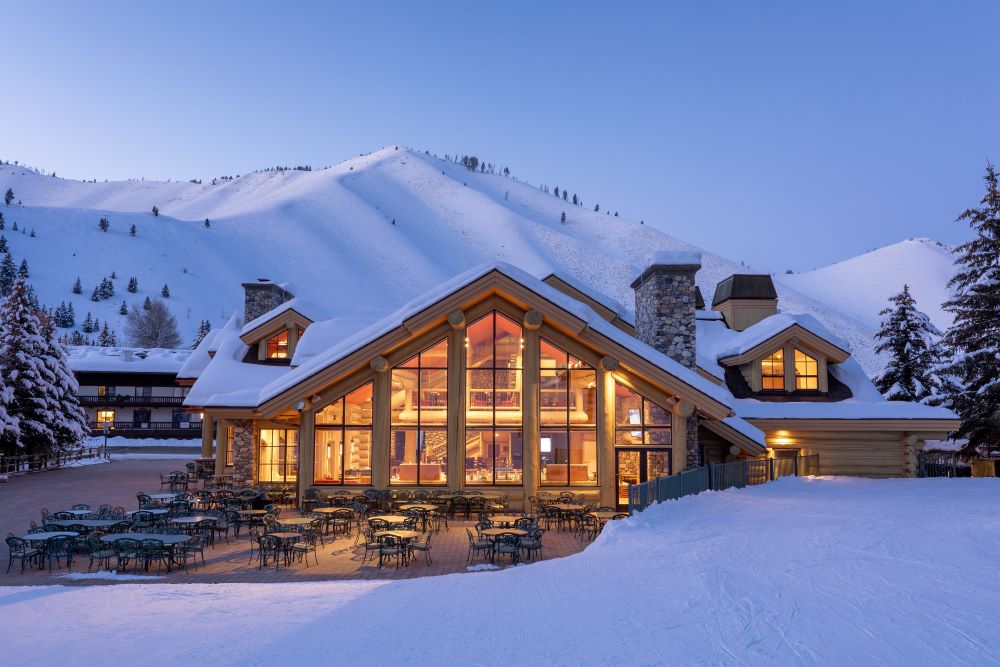 Over 2,000 acres of terrain are available for skiing, and the resort was voted "#1 Ski Resort" by Ski Magazine in 2021. Beyond skiing, the resort is home to a spa; a Nordic Center where attendees can rent snowshoes, cross country skis or fat-tire bikes to explore the surrounding trails; and unique dining venues such as Ernest Hemmingway's Trail Creek Cabin or Roundhouse Restaurant. The resort houses 25,000 square feet of convention spaces and 415 guest rooms. 
The destination ski resort is an easy two-and-a-half-hour drive for locals in the Boise, Idaho area. The Friedman Memorial Airport (SUN) is just 14 miles south of the resort and offers direct flights from Seattle, Los Angeles, San Francisco, Denver, Chicago and Salt Lake City.
The Shore Lodge, Idaho
Perched at 5,000 feet in the Salmon River Mountains in McCall, Idaho—a two-hour-drive from Idaho's capital, Boise—the lodge has 77 guest suites, plus other lodging options like the three-suite Lake House and Pine Cottage for a quiet getaway. 
Many guest suite rooms overlook more than 5,000 acres of glacial waters surrounding the resort. This view is shared by many of the meeting venues as well. The Shore Lodge has 14 meeting venue options, totaling to over 15,000 square feet of space.
The Shore Lodge encourages business groups to embrace the bleisure concept during meetings and retreats, with easy access to seasonal activities like skiing at Brundage Mountain, golfing at award-winning Whitetail Club's golf course, boating on Payette Lake or soaking in Idaho's famous hot springs about 25 miles from the lodge.
[Related: Upgrades to the Boise Centre Set Idaho Up Well for Hybrid Meetings]
Chrysalis Inn and Spa, Washington
About 90 miles north of Seattle and just 21 miles from the Canadian border, you'll find the coastal town of Bellingham, a relaxing getaway from the major metros in the Pacific Northwest. A local favorite for group retreats is The Chrysalis Inn & Spa Bellingham, Curio Collection by Hilton, located near the historic Fairhaven Village—known for its red-brick Victorian buildings, a hallmark of 19th-century architecture, plus unique shops and cafes—on the waterfront of Bellingham Bay.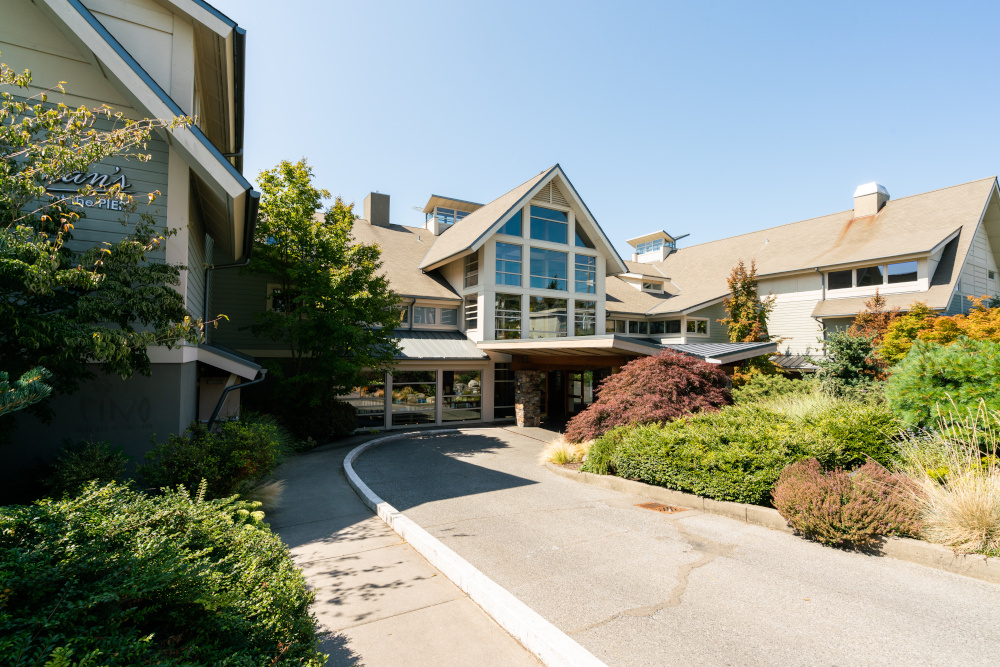 Its 45 guest rooms and meeting and event space for up to 50 people are the perfect size for small groups seeking a spot to work in a relaxing, quiet environment.
Semiahmoo Resort Golf and Spa, Washington
Surrounded by the Salish Sea in Washington's northern Whatcom County, Semiahmoo Resort is an ideal destination for executive retreats. Many of the resort's 196 updated guest rooms boast water views and in-room fireplaces. The spa and wellness center, paired with the onsite Arnold Palmer golf course and 35,000 square feet of flexible indoor and outdoor meeting space, promise a memorable group experience.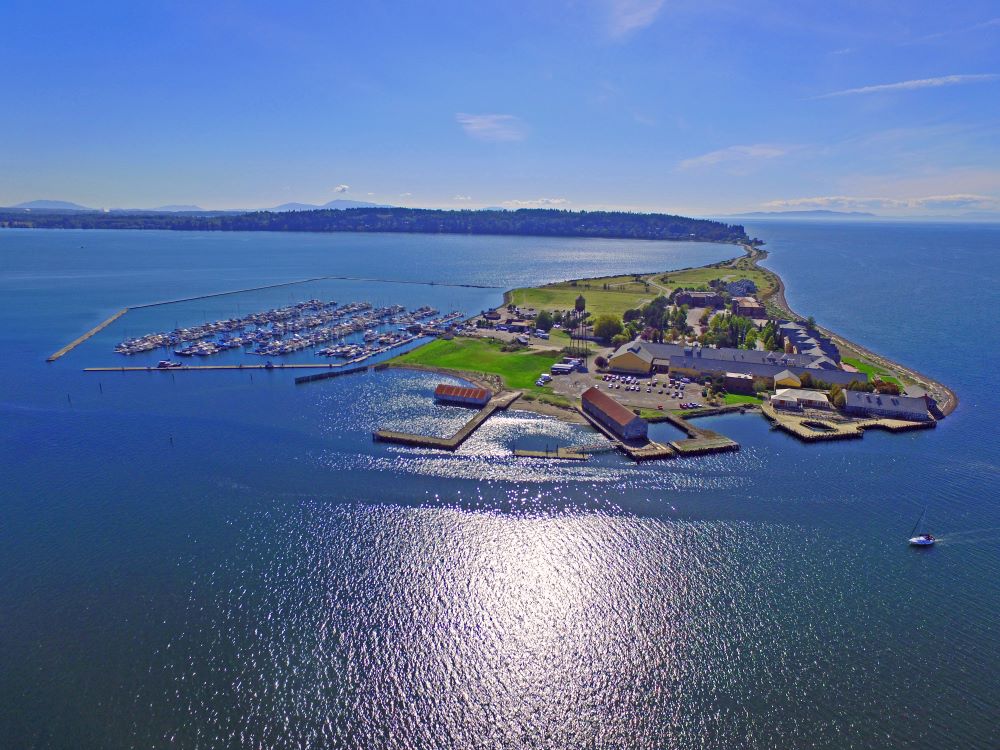 Semiahmoo Resort is easily accessible for Seattle-based attendees, clocking in at just under a two-hour-drive north. For Vancouver, British Columbia-based attendees, the resort is even closer—just a short 45-minute drive.
Sunriver Resort, Oregon
Nestled at the foot of the Cascade Mountains and 15 miles south from downtown Bend, Oregon, Sunriver Resort will satisfy the relaxation and recreation needs of attendees in a group retreat looking to recharge. 
In addition to its more than 44,000 square feet of indoor and outdoor meeting and event space, the resort is also home to four golf courses and the Sage Spring Club & Spa. For groups more interested in active teambuilding, the resort's location enjoys 300 days of sunshine each year and offers hiking and biking on nearly 40 miles of paved trails or paddling along the Deschutes River.
[Related: 6 Group-Friendly Culinary Trends in the Pacific Northwest]
Being just 20 minutes from renowned skiing at Mount Bachelor, Sunriver Resort is a popular ski destination—it was voted one of Conde Nast Traveler's Top 50 Ski Resort Hotels in North America. Private shuttles to the mountain are available. For less intense winter activities, groups can find ice skating, sledding, tubing, cross country skiing, snowmobiling and more available through the resort.
Connect
Bellingham Whatcom County Tourism
360.671.3990

Visit Central Oregon
541.389.8799

Visit McCall
208.634.7631

Visit Sun Valley
208.726.3423
Read This Next: 9 Group Excursions That Show Off Washington State's Natural Beauty