4 Pre-Event Communication Strategies for Meeting Planners in the Pandemic Era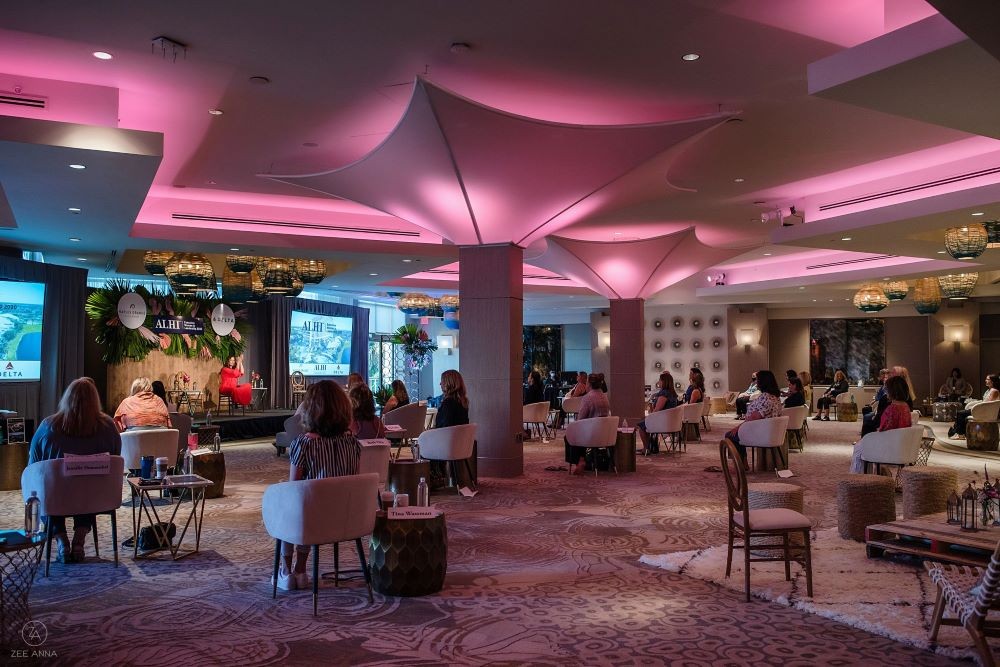 Communication with attendees has always been key. In the era of the COVID-19 pandemic, however, clear communication prior to an event is critical to the success of live meetings both financially and for attendee safety.
During the pandemic, pre-con communication is critical to whether attendees even consider following through with attending the meeting if they are leery of traveling and congregating with others.
While the meetings industry is still slowly recovering as the world waits for increased rapid testing, a vaccine or a treatment that creates confidence in widespread travel and large gatherings, there are some meetings and events moving forward.
Operating under an entirely new set of challenges such as sanitation, safety protocols and a drastic change in capacity limits and room layouts, meeting professionals are finding that one of the keys to jumpstarting business again is having a well-defined pre-event communication strategy.
We talked to a few meeting planners who organized meetings this summer, along with key partners like CVB and CSM professionals, to identify tips for pre-event communication success.
Stay in Constant Communication With Event Partners
Before a meeting planner can effectively communicate the precautions and safety measures in place for a meeting to their attendees, consistent communication with key partners like CVBs, convention service managers, hotels and transportation providers is critical.
"To a planner who is thinking about a live meeting, the amount of safety precautions and health procedures that are put into place in each and every city seems daunting," said Chris Gahl, senior vice president of Visit Indy. He explained that his CVB constantly works with local hospitality partners in Indianapolis to make sure that clients who have live meetings planned in the city are receiving the most up-to-date information about the destination.
According to Visit Indy, as of mid-August the city has hosted 18 meetings spanning 40,000 attendees in a 40-day span, following $7 million the city invested in safety and improvements of the Indiana Convention Center. The first event back at the convention center was the Tournament of Champions youth basketball tournament in July.
Amanda Ewing, director of event operations for the tournament, worked closely with Visit Indy, the Indiana Convention Center, hotels and the Marion County Health Department to have a health and safety plan approved before moving forward with the event.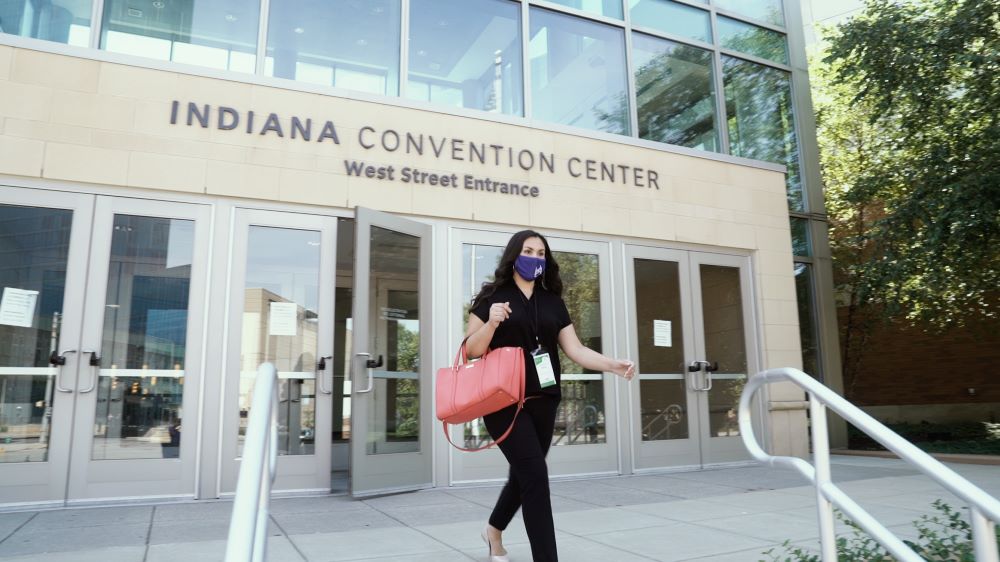 "It was just a matter of staying current with everybody that was involved—the government, the CVB, the facility, all the players involved. It was really changing by the day," she said.
As she worked with her partners, she constantly emailed updates to coaches of participating teams so the participants could stay up to date on the event.
"Right now, on the sales and services side, there's a large need to team up with the CVB, the hotels and venues to provide that united front to make sure everyone is operating and telling the same story," added Jamie Huckleberry, president of ESPA and director of event services for Pittsburgh's David L. Lawrence Convention Center, which has been hosting mostly training events for 25 people or fewer. "You are going to see them on a lot of the calls for 2021 or longer…there's a lot on the meeting planner right now, so we can help answer those questions about restaurants, hotels, transportation, etc."
[Related: ALHI CEO Dominguez on the Back to Business Experiential Forum]
Utilize Event Websites and Apps for Important Protocol Information
Paola Bowman, ESPA board member and the destination services manager for Texas' Arlington CVB, stresses that transparency is key to meetings moving forward.
"Don't downplay things, don't hide things," she said. "Transparency is super important right now—for everyone, for the planners and the attendees."
Gahl agreed.
"One of our mantras through the COVID-19 pandemic is transparency," he said. "We are transparent about how many cases there are, we don't hide behind the steps that we have been taking, and we pride ourselves with an unvarnished assessment of what has been happening.
"Every city has been bumped and bruised," he continued. "So in that same vein of transparency, we update each and every meeting planner that holds a live meeting about health restrictions, how things have opened up, and what's happening physically within the buildings."
Both Gahl's Visit Indy and Bowman's Arlington CVB have dedicated COVID-19 "know-before-you-go" information about their respective cities on their websites and can provide additional detailed information to planners upon request. Similarly, Huckleberry said that Pittsburgh's convention center—along with many other convention centers—houses detailed reopening plans on their websites.
Katie Bohrer, vice president of meeting design and experience for Associated Luxury Hotels International (ALHI), recommended meeting planners source all of this information from partners and house it in one central location for meeting attendees, so they can review plans in as much detail as they want or need. She does this for her events via the event website.
After planning her first tournament in Indianapolis, Ewing also found that a digital component like a website or app where all of the important COVID information can live is both extremely useful and can relieve a lot of headaches for planners. It can also eliminate the need for handouts and make filing documents like COVID-19 waivers easier, which attendees had to fill out and submit to her team every time they entered the convention center in the case contract tracing was needed.
"We have events in Phoenix starting in October, and we are implementing all of the same things we did in Indy, but we are going to do more digital," she said. "That was my big takeaway—I wished all of this stuff was on an app—[attendees] can get the COVID waiver there, text updates and alerts, etc."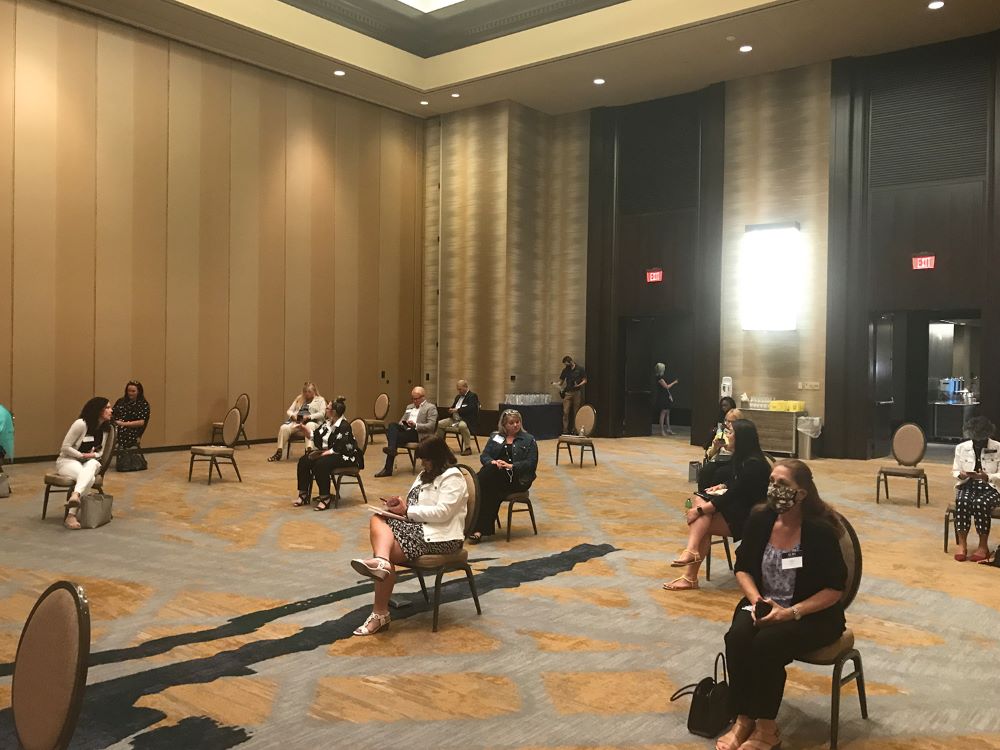 Schedule a Pre-Event Video Call With Attendees
Prior to the COVID-19 crisis, the important "know-before-you-go" information was often communicated to attendees just with these event websites and emails.
Now, as attendees gauge whether they are even comfortable or not with attending an event, this may not be enough. There are a lot of follow-up questions to address. What will the flight be like? Will there be temperature screenings at the hotel? Will attendees be required to wear masks throughout the event? How is food being served safely?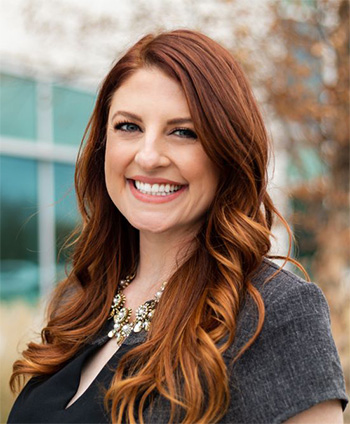 As she planned for her first few ALHI events after the pandemic began this summer, Bohrer was fielding a lot of these questions. That's when she decided to take an extra step before the event she hadn't before: Schedule a pre-conference video call with attendees focused on the travel and event experience.
"About 45 days out from our Florida event, we were like, 'Wait a second, we are getting the same questions.' So we thought, why don't we pull together the key partners—an airline representative, a hotel representative and the planner, and present what we put have together," she said.
In these Zoom-style forums, Bohrer has each rep walk attendees through the travel experience—from the plane to the hotel to the event itself. Participants can submit questions prior to the meeting or ask questions in real-time.
Bohrer made the decision to also invite prospective attendees to the call—those who were interested in attending but hadn't officially registered.
[Related: Back to Business Experiential Forum With ALHI]
"There are some people that have waited for that call to register; they wanted to make sure we had everything organized," she said "The call shows [them] we have really thought about this."
Even when the pandemic is over, Bohrer thinks these calls could become a normal pre-event communication strategy for her team.
"People like them," she said. "We never did these informal calls, but now I think it makes people really excited. It's a connection point before you arrive."
Establish an Attendee Code of Conduct
A potential fear among prospective attendees deciding whether they want to attend a live event or not is that their fellow attendees won't commit to following the various protocols meeting planners and event partners have set in place.
"I equate it to sharing the weather of the destination and the dress code," Bohrer advised, nodding to the idea that many attendees don't bother to read or absorb this type of pre-convention information.
An added benefit to the pre-event video call method, Bohrer thinks, is that it also holds everyone on the call accountable to follow the safety precautions and guidelines put in place.
"Putting everyone on a call together—now you're having this shared experience and commitment together," Bohrer explained. "Everyone on the call hears the same thing, and as an attendee this becomes a shared responsibility. We are all in this together, and we are all going to commit to doing this as one group."
Bowman agreed with this sentiment. "The planner really needs to put out a duty of care, the 'what we are doing to keep you safe.' As attendees, you have to take a little bit of ownership of that. 'If I'm sick, I'm not going to go to an event.' It's a code of ethics for the attendee," she said. "It's not rare to require your attendees to have some sort of oath."
"We all have the same goal of bringing business back and this is the first step," Bohrer concluded. "This is an increased level of hospitality—we are doing everything we can to make people feel comfortable."
Read next: