5 Ways to Create a Must-See Virtual Presentation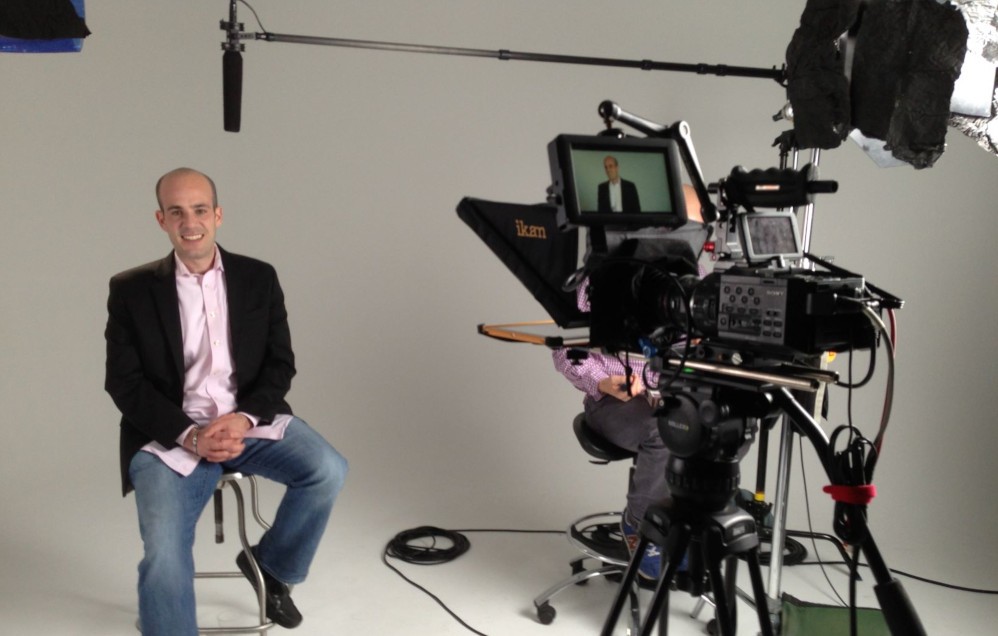 As a keynote speaker, over the past 20 years I've had the distinct pleasure of presenting at, serving as master of ceremonies for, and moderating hundreds of digital presentations and virtual events. 
So, while COVID-19 may have thrust online and remote presentations to the forefront of public consciousness, it bears reminding: The pandemic only served to accelerate preexisting shifts that were already underway to technology-based meetings and events platforms.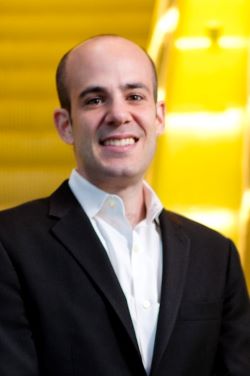 Noting this, a number of well-established best practices and guidelines have been in place for some time that can help you find ways to better connect with and engage audiences starting to droop from Zoom Fatigue. (Now an actual scientifically proven phenomenon according to researchers at Stanford University.)
By bringing these best practices and guidelines into play as you craft your special occasions and conferences, you'll become much more adept at designing hit virtual presentations, and, by proxy, all-star online meetings and events.
New Scott Steinberg Book: Digital Transformation: The Definitive Guide
Here are five "rules" you can incorporate into your virtual meetings to ensure your attendees are engaged, and not wither under the meetings malady of our times—Zoom fatigue! 
Rule 1: Keep It Short and Simple 
In an age of hyperkinetic media hits and constant distractions where even 2- to 3-minute video clips now seem glacial, it bears reminding: Online attention spans are limited.  
Noting this, virtual presentations should be designed to be short and sweet: Think up to 20-30 minutes maximum for a keynote, panel or similar presentation depending on subject matter complexity and depth.  
However, also don't forget that the human brain tends to tap out on consuming a single subject after 15 minutes or so, making it also important to concentrate on limiting programs to one to three key audience takeaways for the average presentation. (Which should be presented up-front and reiterated in brief summary again at the end.) 
[Related: Expert Tips on Transitioning From Live to Virtual Events]
Remember: You don't have to harp on a subject ad nauseum, cover every topic in-depth or dissect every nuance of a scenario to make a difference. Even just a handful of actionable takeaways presented to a receptive audience can make an impact. 
Rule 2: Be Approachable and Engaging 
Digital media creates a layer of abstraction between speakers and audiences (which can cause things that seem authoritative in real-life to seem distant, removed and hard to connect with online), and the rise of remote work (and fact that many audiences are working in sweats from their spare bedroom) has led to greater informality at gatherings.  
Noting this, speakers will often do better to lead with humor, empathy and relatable stories that capture audiences' attention out of the gate and invite them to let their hair down than to adopt a similar posture to on-stage speaking presentations. (Which often come off feeling like a cliched and dry corporate training video.)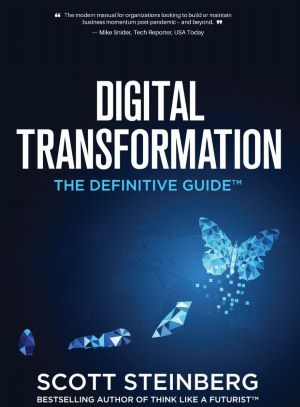 As a general rule, while going through the paces of a virtual keynote, I like to keep conversations casual, acknowledge that the new normal isn't so new or all-that-normal anymore, and remind folks that we're all in the same boat at present.  
Not only does doing so make virtual speeches feel more relatable and approachable, it also helps invite viewers into the conversation and reminds them that they won't be talked at until they tune out. 
Rule 3: Move at a Steady and Upbeat Pace 
Online audiences bore easily and stare at enough screens all day, every day that they're practically going cross-eyed. Bearing this in mind, pacing for online presentation should be brisk, tone should be upbeat, and you should be concise about presenting your theories and arguments.  
Note that quick-hit stories and examples (or quick-hit animations and videos) serve as a handy tool for helping audiences more rapidly grasp complex concepts by acting as a form of mental shorthand. Personally, I like to deliver no more than two slides of hard content before bookending these insights with a fun parable or story featuring a familiar business or brand.  
If you have a specific idea or concept that you'd like to share, I suggest distilling it down to no more than one to two concise sentences. Doing so won't just help keep things moving, but also help you get a much clearer idea about what message you're trying to get across and establish a much clearer flow for your narrative.  
Rule 4: Add Interactivity and Audience Participation 
Online polls and surveys, app-based feedback tools and fun little animated explainers can serve you well in your battle to capture and hold audiences' attention. However, few exercises hold a crowd's attention as much as interactive activities that invite participants to perform a task together or call and response sequences that invite them to speak up and share.  
Likewise, you can also liven up online programs with the sudden and unexpected appearance of surprise guests beaming in from afar, or by implementing games, challenges or breakout workshops that viewers can participate in from home.  
While not every online presentation needs to include such perks, many can benefit from transforming conversations into a two-way street rather than a one-way transmission. 
Rule 5: Don't Forget to be Contemporary 
Trade secret: Audiences have heard enough about Apple, BlackBerry, Blockbuster Video, Circuit City and other familiar Jurassic Age case studies for a lifetime.  
Likewise, the last time many visited a workplace (or got the chance to make watercooler jokes about increasingly outdated professional norms) was roughly a year ago.  
Today, we operate in a business world that's been completely redefined by digital transformation, the rise of COVID-19 and a growing jump in virtual/flexwork. Stories, examples and images that you highlight in your online presentations (let alone jokes and references) should all be adapted to feel contemporary and current. 
As you go about assembling your presentation, be sure to audit everything—references, jokes, etc.—to be sure it feels fresh and up-to-date. Today's business world moves quickly, necessitating frequent change: Your command of any given topic and preferred approach to presentations should continue to evolve over time, too.
Read Next: 7 Clever Ways to Market and Promote Your Virtual Event