A Little Something More for Louisiana Meetings Groups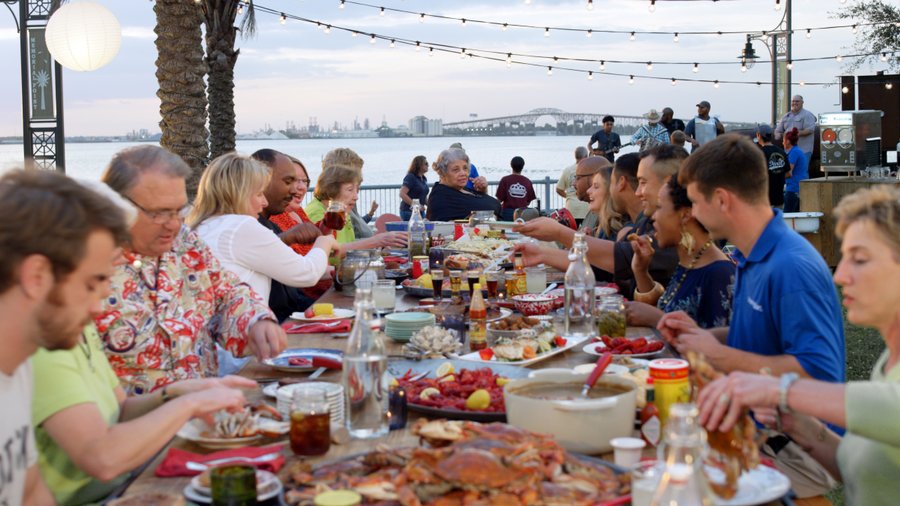 Photo credit: Adam Boozer
Louisiana is all about getting together to enjoy its unique culture and cuisine, from Cajun-style cookouts to one-of-a-kind music that is steeped in the history of its people. 
The pandemic has been especially tough in a destination where the call to action "let the good times roll" is more than a motto—it's a lifestyle. 
Those accustomed to the culture of Louisiana will be familiar with the term "lagniappe," which means something given and an "extra," like getting a 13th beignet when you ordered a dozen—a baker's dozen, as it were.  
The Louisiana Office of Tourism (LOT) is definitely on board with that concept and launched a Louisiana Lagniappe Program in an effort to lure meetings and conventions business looking to re-book programs that were postponed due to the pandemic. 
One destination that took advantage of the offer to provide an LOT-funded seafood reception was Shreveport-Bossier, which lured the Dallas/Fort Worth Chapter of MPI for a meeting at the Shreveport Convention Center November 12, which also featured entertainment from local musician Winston Hall. 
[Related: Baton Rouge and Shreveport-Bossier Give Groups a Diverse Taste of the South]
"This Lagniappe Program is a great tool when my sales team is trying to secure new business for Shreveport-Bossier," said David Bradley, vice president of sales and services at the Shreveport-Bossier Convention and Tourist Bureau. "This program helps meeting planners save money on food and entertainment in Shreveport-Bossier, and it gives them the incentive to choose our destination for their meeting site."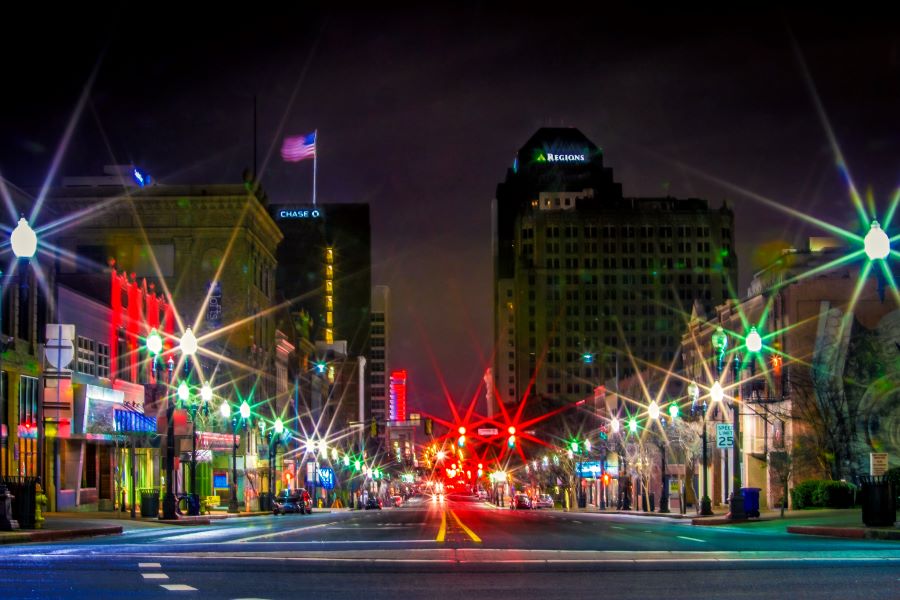 Meeting and event planners are invited to download and submit an application for the Louisiana Lagniappe Program, which is available throughout the state, at www.louisianatravel.com/industry/sunshine/lagniappe-program. 
Following are some additional happenings in two other Louisiana destinations, Lake Charles and New Orleans. 
Lake Charles 
Located just off the Gulf of Mexico between New Orleans and Houston, Lake Charles draws lots of groups from eastern Texas for its ample recreational activities and culinary bounty that is seafood-centric, to put it mildly. 
The destination is recovering from two major hurricanes in the last half of 2020, with its many casinos fast to get back up to speed. The Isle of Capri casino is involved in a complete remodel and building a new land-based hotel that is scheduled to open in spring 2022. 
Lake Charles is also welcoming two new group-friendly restaurants, Fire & Oak and The James 710, as well as the Port Wonder development that will be set on the lake and feature meeting space, museums and entertainment venues. While at publication time Bayou Rum Distillery is still in the process of opening back up, its event venue was back in business. 
One success story is Crying Eagle Brewing, which like its counterparts sustained damage from the hurricanes but is staging a speedy recovery.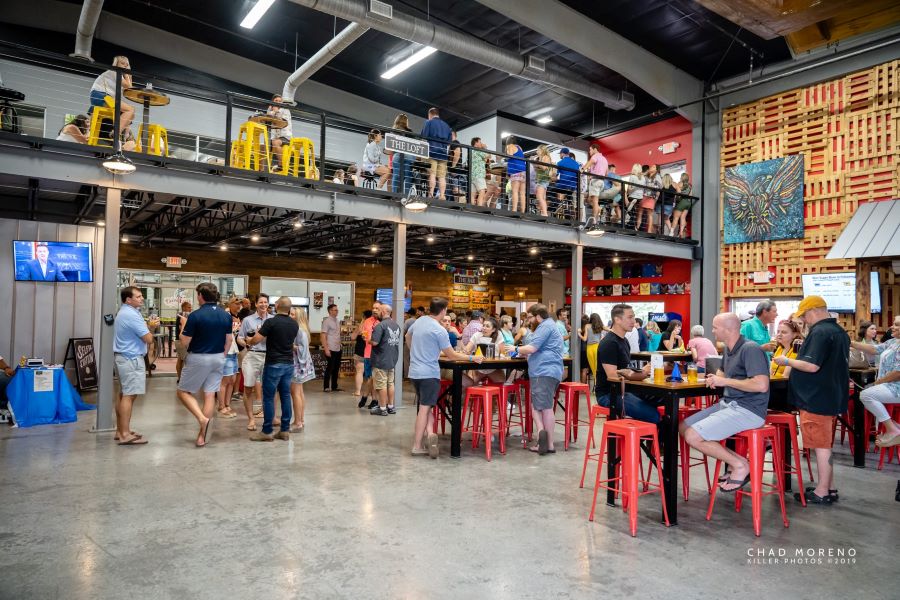 Led by President and Founder Eric Avery, Crying Eagle Brewing boasts an expansive, 6.5-acre space that can accommodate up to 1,000 people in non-pandemic capacities. 
"I spent five or six years developing this concept," Avery said. "I came into the business because I love craft beer, and then by going to different breweries throughout the area, I just fell in love with them and couldn't understand why Lake Charles didn't have a brewery. Now I've got one of the most amazing breweries in the country. We get thousands and thousands of visitors per month here, even during the pandemic." 
Crying Eagle highlights include a beer garden and stage for live entertainment. Groups can engage in a variety of games or enjoy F&B activations such as seafood gumbo cookoffs in the large outdoor area, which can be tented for private events. Inside the venue, which also serves food, wine and spirits, attendees can enjoy arcade games and meander up to a balcony that overlooks the beer garden and stage. 
[Related: The Most Quintessential Louisiana Teambuilding Activities for Groups]
"Our place was laid out for more than just a brewery, but for the arts, entertainment, music and outdoor lifestyle that Louisiana is known for," he said, adding that Lake Charles has shown true grit in coming back from two hurricanes while also weathering the pandemic. 
"It's been really difficult, but it shows the resiliency of our state and community," Avery said. "Now we're seeing a lot of places get up and running. You can just feel the energy come back to the world now. You can feel it moving." 
New Orleans 
The Crescent City, a global center for festivals and general revelry, has been impacted greatly by the pandemic, with major events such as Mardi Gras and the New Orleans Jazz & Heritage Festival having either been radically transformed to limit crowd size (Mardi Gras) or postponed (the Jazz & Heritage Festival, which will now be held October 8-17). 
But ever a study in resilience, the destination is now promoting a variety of outdoor venues that reflect the city's unique culture and architecture while also providing settings that are more conducive to social distancing. 
[Related: How New Orleans Is Weathering the Pandemic Through Preparation]
"Outdoor events give guests a new perspective to think, collaborate and network with their peers outside of the traditional meeting room environment, and New Orleans is home to many open spaces and beautiful views that inspire creativity and excitement," said Stephanie Turner, senior vice president, convention sales and strategies for New Orleans & Co., the city's DMO. "The unique architecture of our buildings, courtyards, balconies and plazas, plus our picturesque location on the Mississippi River, provides guests with an authentic New Orleans experience in distinctive outdoor settings.  
New Orleans Ernest N. Morial Convention Center Pedestrian Park 
The city's primary convention facility, the New Orleans Ernest N. Morial Convention Center, recently wrapped construction of the new pedestrian park along Convention Center Boulevard. The addition adds a large amount of usable outdoor event space in its 7.5 acres that spans the entire length of the convention center. Highlights include water elements, spaces for events, public art installations and shaded areas. The park is also conveniently located to a new transportation hub.  
Sugar Mill 
Immediately across from the convention center, the Sugar Mill can accommodate from 500 to 4,500 attendees in a 22,000-square-foot interior space that is attached to a 15,000-square-foot courtyard. Groups of up to 10,000 can be accommodated by bringing adjoining properties into the mix.  
Mardi Gras World 
A tribute to the art of float design and Mardi Gras itself, Mardi Gras World is a natural New Orleans option for groups that really want to immerse themselves in the local culture. Its outdoor venues are set on the Mississippi River and pair with its warehouse-like indoor venues such as the Float Den, which boasts 80,000 square feet of space festooned with colorful floats and other Mardi Gras regalia. Events such as receptions, live music performances and fireworks shows take on an unmistakably New Orleans flare here, and food trucks can be brought in to satiate revelers. 
Woldenberg Park 
Stretching between the Mississippi River to the French Quarter, Woldenberg Park is the site of one of the city's favorite annual celebrations, the French Quarter Fest, making it an ideal site for concerts, receptions and other large-scale events. The park is also within close walking distance from major hotels such as the Hilton New Orleans Riverside, the Westin New Orleans and the upcoming Four Seasons New Orleans Hotel.  
The New Orleans Pharmacy Museum 
Set in the heart of the French Quarter in an 1823 Creole townhouse of the first licensed pharmacist in the United States, the New Orleans Pharmacy Museum offers a 19th-century courtyard that is lush with tropical foliage and provides a quintessentially New Orleans setting for receptions, meetings or corporate events.   
Courtyards and Balconies 
When one thinks of New Orleans, courtyards and ornate wrought-iron-railed balconies typically come to mind, and many restaurants and historic homes offer this outdoor option for small groups. Restaurants such as Tableau, Court of Two Sisters, Copper Vine, Broussard's and Brennan's can pair an authentic Crescent City dining adventure with some quality time in the open air enjoying a libation while watching one of the world's best shows—the daily life of New Orleans—unfold on the streets below. 
Read Next: How New Orleans Took Mardi Gras Virtual