How New Orleans Took Mardi Gras Virtual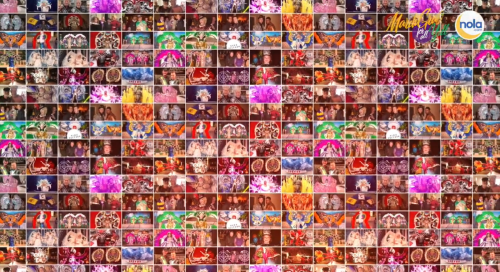 Photo courtesy of New Orleans CVB
Although COVID-19 put a damper on New Orleans' signature event, Mardi Gras, a city that has a well-earned reputation for resiliency wouldn't let the pandemic completely rain on its parades in February 2021. 
Recognizing the cultural and tourism importance of the event, the destination arrayed its substantial forces to produce a three-day "Mardi Gras for All Y'all" virtual event that beamed an approximation of the pageantry to viewers throughout the globe. 
"It wasn't until mid-October that we realized that parades as we knew them were not going to happen," said Mark Romig, senior vice president and chief marketing officer of New Orleans & Company, the destination's DMO. "In New Orleans, we have over 135 permitted festivals a year, so without having the ability to bring people together, we really needed to adapt ourselves and pivot to make lemonade out of lemons. We've had Hurricane Katrina, the BP oil spill—we had to pivot. We won't back down." 
[Related: How New Orleans Is Weathering the Pandemic Through Preparation]
Not missing a beat, the destination decided to go virtual—big time—and invite the whole world to the online party, and for those in the city to experience some of the more unique aspects of the celebration in a socially distanced way. 
"People adapted themselves to celebrate their culture, so houses became floats, and there were over 3,000 homes on the house float registry that people could find on a map and drive around and participate with," Romig said. "People realized that we were going to have to express ourselves differently and do it safely."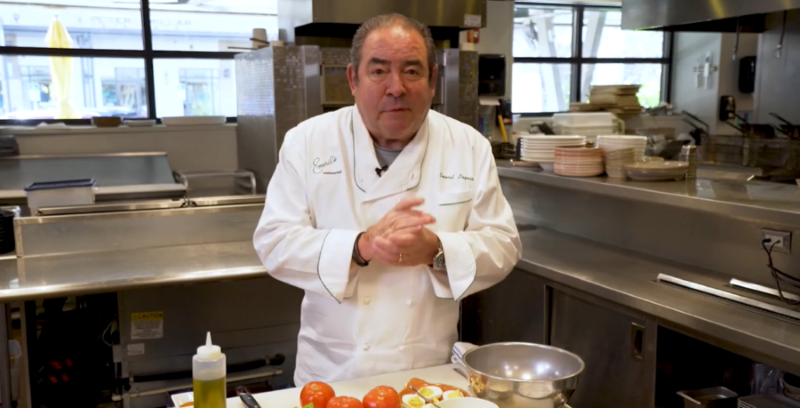 The end result was impressive, with Mardi Gras for All Y'all compiling some weighty engagement numbers, according to the organizers: 
8.79 years of time was spent by viewers on YouTube alone. 
A total of 1,632,441 views were recorded across all platforms, when combining statistics from each of the three nights, their replay nights, and traffic from NOLA.com's on-demand broadcast. 
Viewers were drawn from 49 U.S. states—no one can figure out why Wyoming was a party pooper!—and 105 countries, with international viewers comprising 17% of the total audience. 
How Mardi Gras for All Y'all Was Produced 
To stage the complex, multifaceted show, New Orleans & Company worked with John Georges' media company NOLA.com and Blaine Kern's Mardi Gras World, a massive workshop and tourist attraction that has created floats for Mardi Gras and other parades since 1947. 
NOLA.com assigned a project director and production team to film segments such as cooking demonstrations, music performances and discussions about float building.  
"We wanted to pull the curtain back on what you wouldn't see or really understand about Mardi Gras—the history, the fabric of what that event means," said Judi Terzotis, president and publisher for two of Georges Media's other New Orleans media properties, The Advocate and Times-Picayune. "We had to create an event that would whet their appetite and put New Orleans on the top of their list when they want to return.
[Related: How to Plan a Meeting Around One of New Orleans' Top Festivals ]
"We had this really precise idea in the beginning that we could create something that's exciting and entertaining, and create some action," she continued, adding that the three-night celebration covered signature New Orleans lures such as cuisine, music, architecture, history and its cemeteries. 
The content gathered from filming that began December 26 and ended January 28 resulted in nine hours of programming. NOLA.com set a goal of 1 million viewers and ended up north of 1.66 million.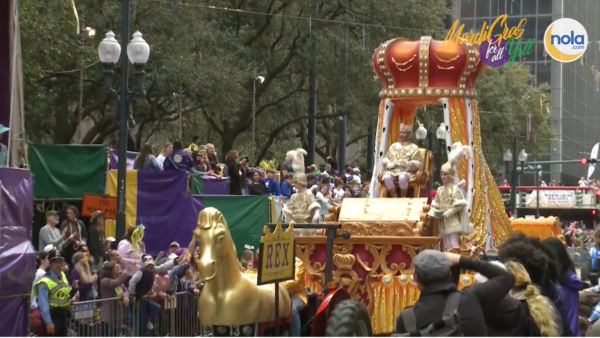 As someone who has produced many high-profile live events during her media career, Terzotis—who said she had a budget of $1 million for in-person events last year—had to pivot into the virtual event world like those who specialize in meetings and in-person events in the wake of the pandemic. 
"This really catapulted it to a whole new level," she said. "It took a village to make sure we could execute at that high level." 
From the experience, Terzotis offered the following indispensable tips for planners who find themselves producing a virtual event with a lot of moving parts. 
 "Create a firm timeline and budget, and know what all the budget lines are on all the budgets," she advised. "What we didn't know was how expensive the music rights would be. That was a whole new area of learning for us—keep an eye out for the unexpected." 
Read Next: A Little Something More for Louisiana Meetings Groups