MPI WEC 2021 Posts Healthy In-Person Attendance—and Prepares for the Future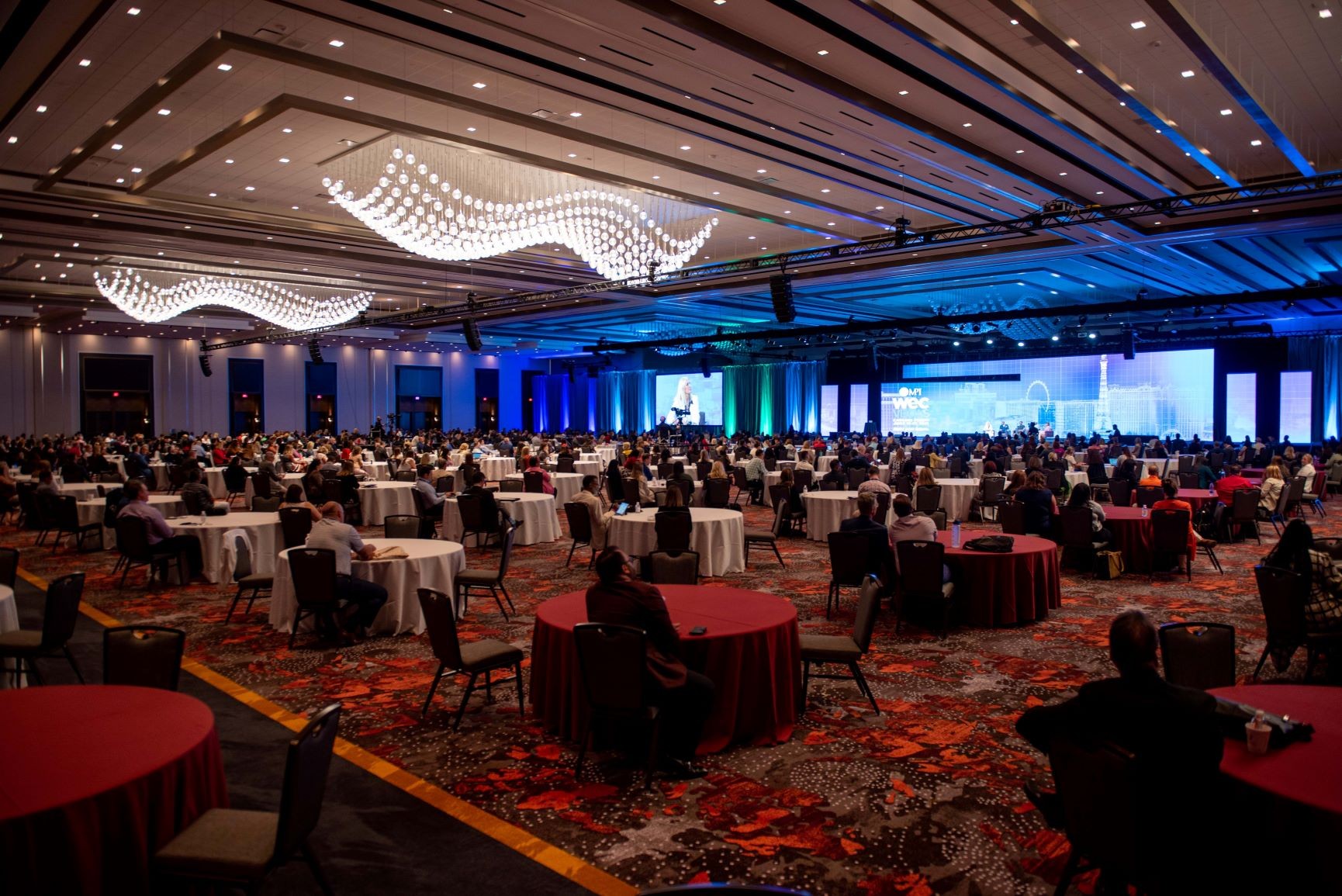 General session at MPI WEC 2021 in Las Vegas. Credit: Meeting Professionals International
Carrying the tagline "Make Your Future," MPI's World Education Congress (WEC) may have been relatively small in numbers of in-person attendees when compared to pre-COVID-19 pandemic levels—especially for a Las Vegas show—but it was nonetheless mighty in its significance to the future of in-person events. 
As of June 16, the association's 25th edition of WEC tallied a total of 1,797 total attendees, with 1,229 attending in person and 568 virtually through the event's digital component. 
"In a typical year we would have 2,500 joining us in person. We had [approximately] 700 in Grapevine [WEC] in November, and just over 1,200 this year," said Paul Van Deventer, president and CEO of MPI.  "We're very excited about having a group that already is the largest industry event since the pandemic." 
While the number of in-person attendees increased fairly substantially for the 2021 WEC, the number of digital attendees decreased from the more than 1,200 tallied for the Grapevine event.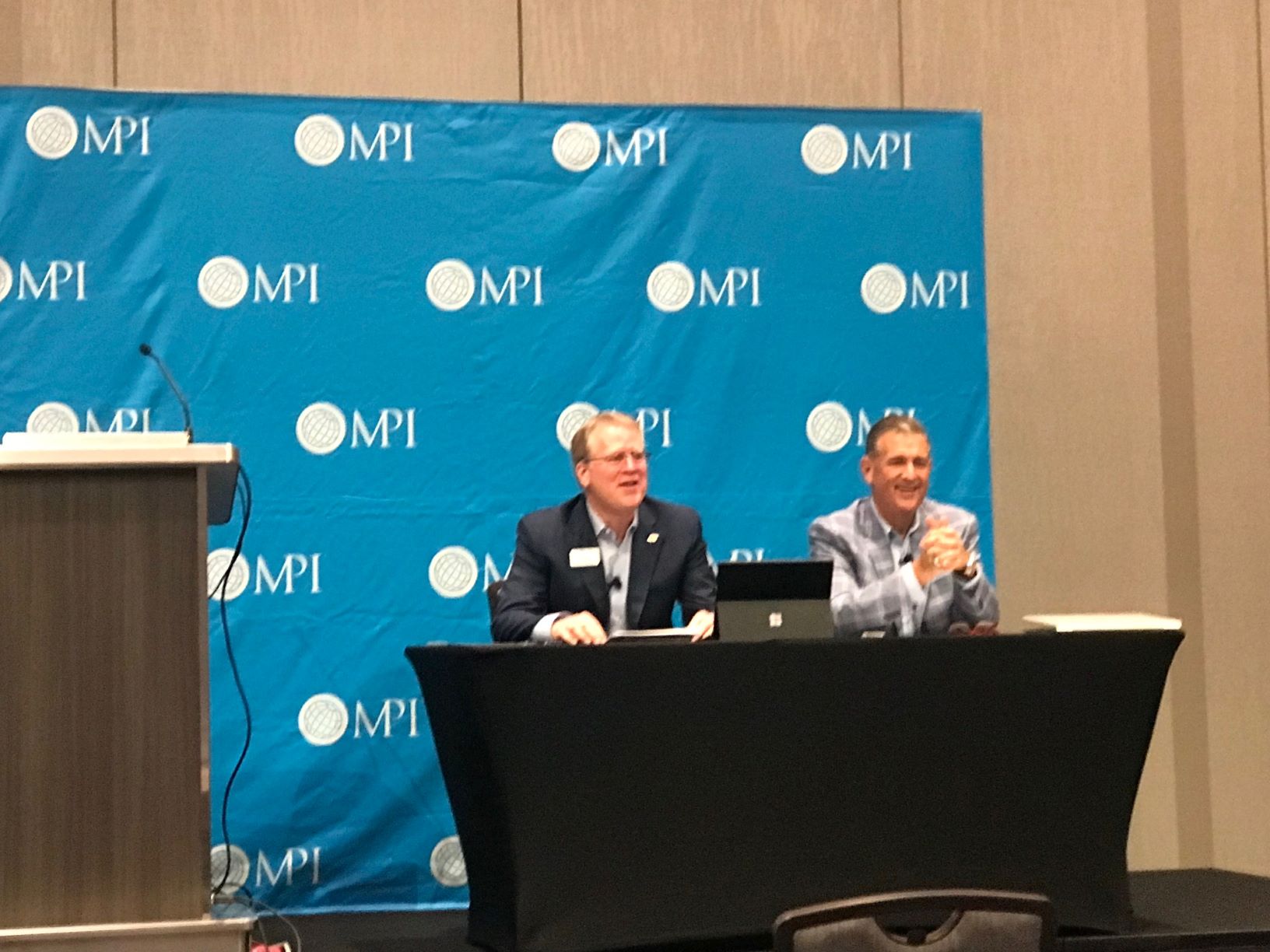 Van Deventer also noted that the 2021 edition of WEC registered a number of firsts, being the first major meeting in the new CAESARS FORUM Conference Center, the first major event to use the new Allegiant Stadium (home of the NFL Las Vegas Raiders), the first organization to use the theater at the new Virgin Hotels Las Vegas facility, and the first to use the newly completed pool deck at The Venetian Las Vegas for the closing night rendezvous event benefitting the MPI Foundation. 
The President's Dinner at the new Virgin Hotels Las Vegas honored influential meetings industry veteran Terri Breining, a former chair of the MPI International Board of Directors and catalyst of a number of key meetings industry initiatives throughout her professional life. Breining, who gained influence in the industry via her Concepts Worldwide meeting planning firm, was also singled out as a mentor to many highly influential leaders in the meetings industry. She currently leads the San Diego-based Breining Group consulting company.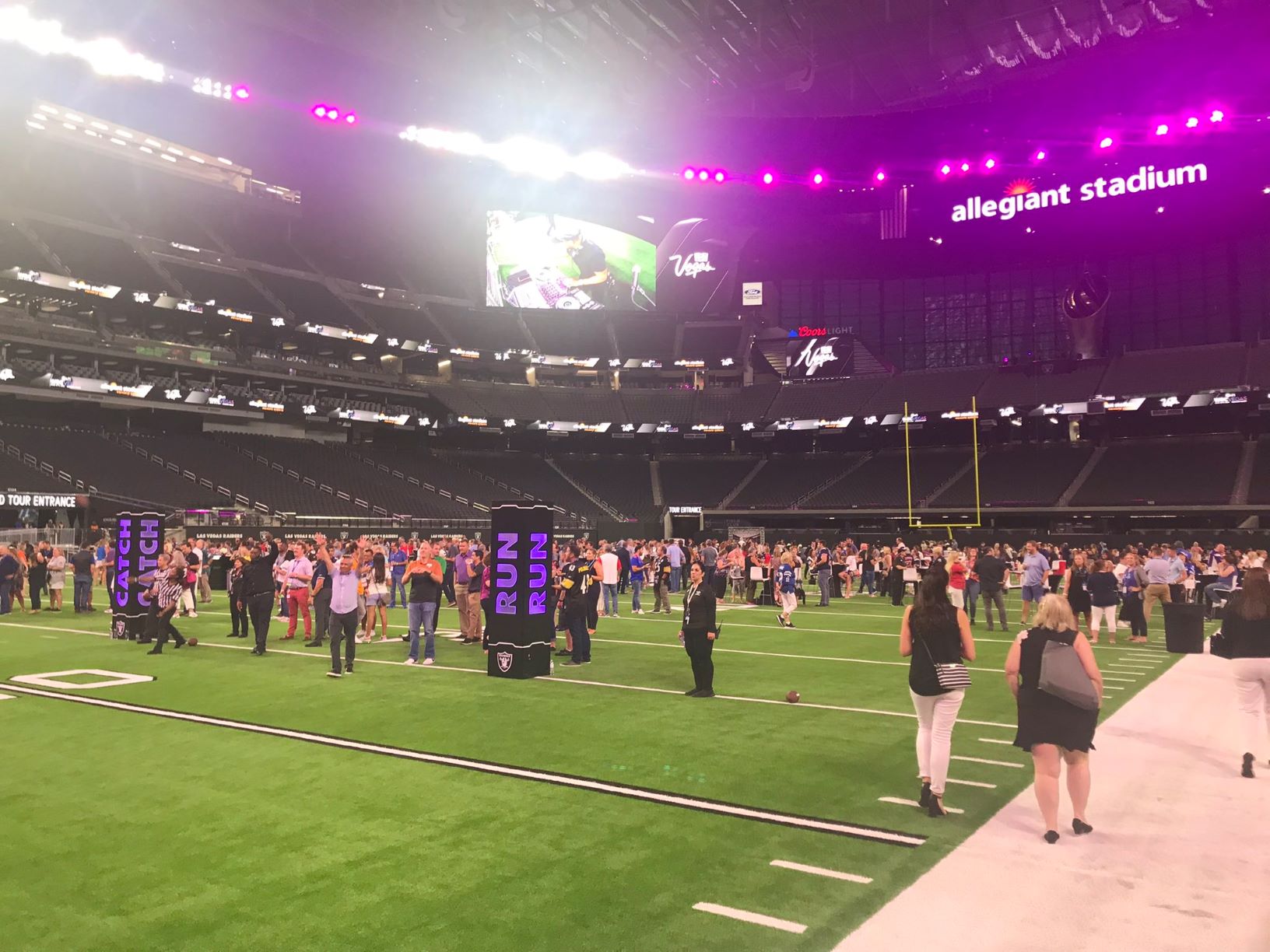 MPI noted that during the pandemic, the MPI Foundation benefitted members in need by providing more than $1 million in assistance, benefitting more than 3,100 members. IMEX Group leaders Carina Bauer and Ray Bloom also wrote a check for $250,000 for MPI to use as it deemed fit for industry relief. MPI said the funds were used to enable 757 member renewals and an additional 79 new members. 
Duty of Care at MPI WEC Las Vegas 
Although the conference benefitted from Nevada's June 1 elimination of capacity requirements and the most restrictive health and safety protocols, WEC implemented many Duty of Care protocols. These included daily health assessment temperature checks, physicians available onsite, seating that provided social distancing of three feet, and signage instructing attendees that if they were successfully vaccinated they would not have to wear masks. Those who were not vaccinated or immunocompromised were expected to wear masks.
The vast majority of attendees did not wear masks, and networking events resembled pre-pandemic times, with the exception of much of the F&B service being pre-packaged or otherwise presented in a fashion that was conducive to social distancing. Much of that could also be the result of banquet event orders being made in advance of the conference when health and safety protocols requirements could not be known for future events.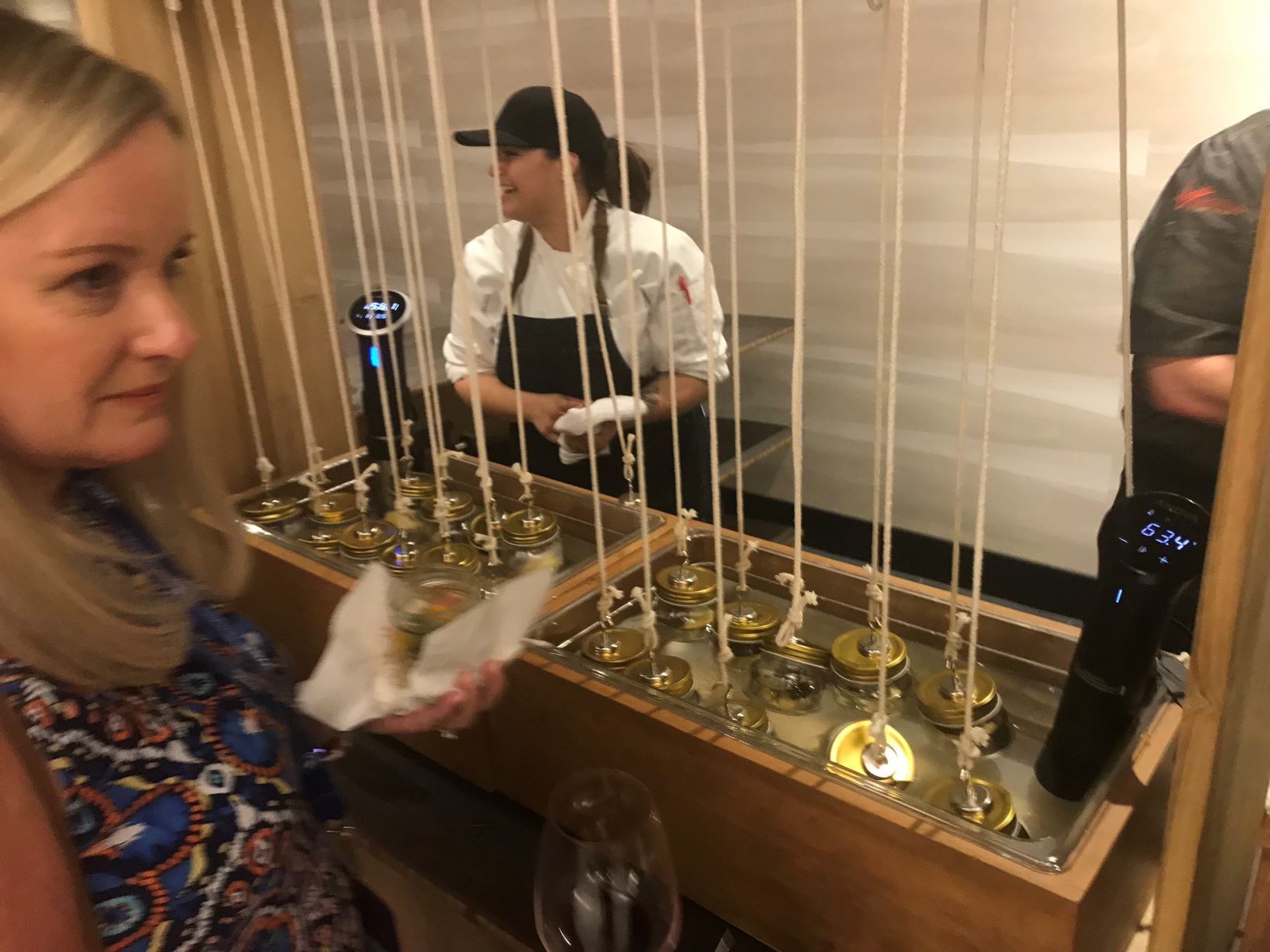 Van Deventer noted that next year's WEC will be held June 21-23 in San Francisco, but the 2023 WEC set for St. Louis would need to be moved to 2024, as the pandemic slowed down the construction timeline for the expansion of the city's Americas Center Convention Center Complex expansion. MPI put out an RFP to seek a destination to host the 2023 show. 
[Related: See more WEC 2021 coverage on Meetings Today's Instagram!]
Impact of the Pandemic 
Van Deventer said the association has weathered the pandemic storm via taking advantage of the U.S. federal government's SBA Paycheck Protection Program (PPP), which allowed it to bring back many employees that were furloughed. The association now has a core staff of 50 employees. 
Van Deventer said that MPI's membership numbers decreased by 35% during the pandemic. 
"So that was a big impact," he said. "Our engaged community actually grew, because what we saw were people looking for resources. I think that will grow and will lead to many of those people who found the association turning into members and more engaged individuals. So, we have these two sides of that. On the downside, we lost [more than] a quarter of our members. I think that was just a function of the loss of jobs and they couldn't afford to be a part of it. But on the other side, people understood and began to really see the value of the association." 
To help members, and other colleagues, during the pandemic, MPI launched a "Trusted Resources" initiative that included a multifaceted web presence to help people in the travel and events community via a variety of resources. The association also opened up its full on-demand MPI Academy educational offering for nearly three months, which provided access to more than 300 courses for individuals regardless of membership status. 
Other community support efforts during the pandemic included a weekly digital dialogue series focusing on Duty of Care and event safety and security, and a podcast series featuring industry influencers and leaders. 
According to MPI, the effort benefitted more than 22,000 industry professionals via more than 40,000 hours of educational content.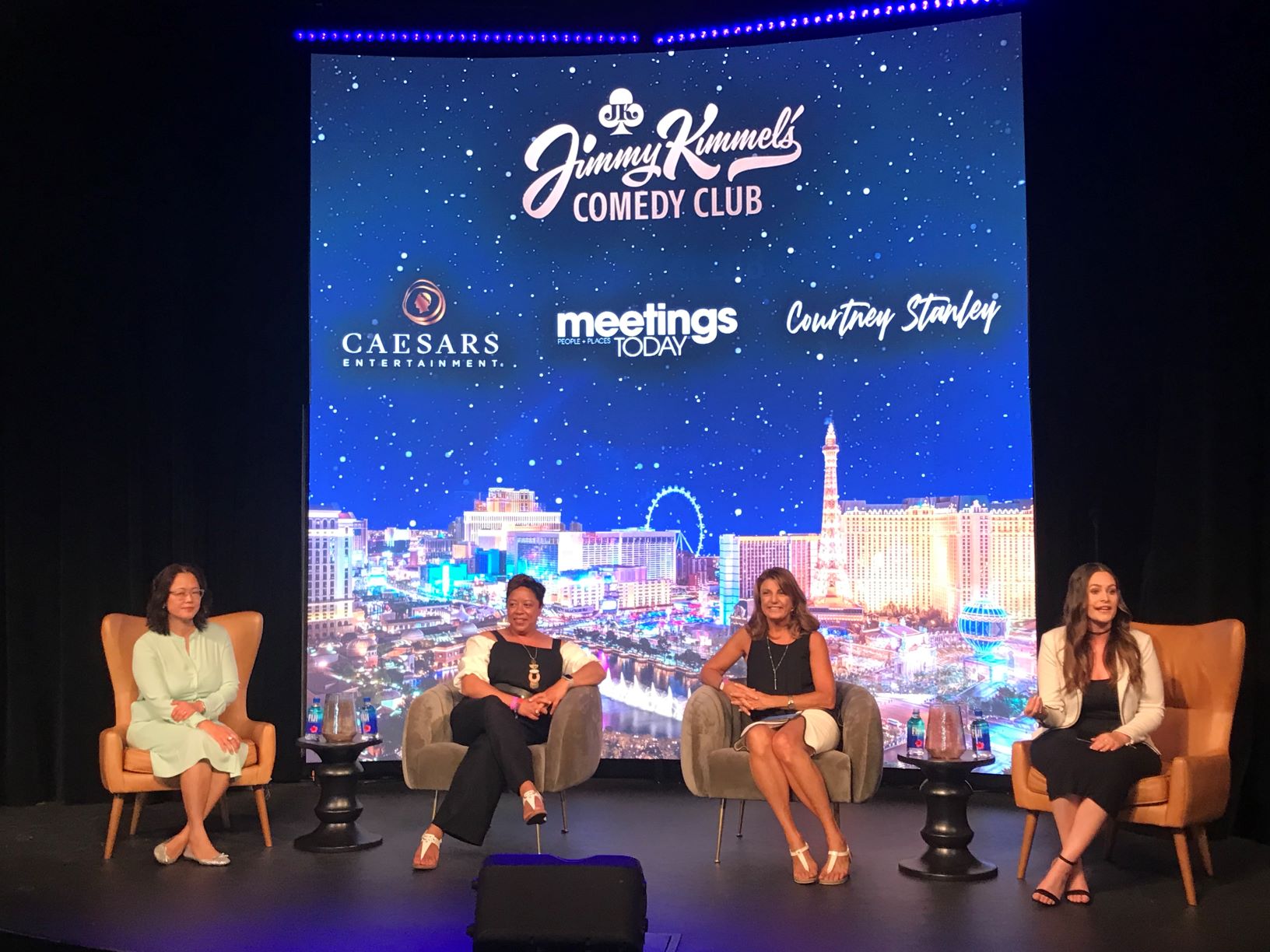 MPI Moving Forward 
On the association front, MPI announced it is continuing its partnership with IMEX Group, which was formalized in a strategic partnership in 2010. MPI is the official sponsor for IMEX America's Smart Monday, which will take place November 8, 2021, at Mandalay Bay in Las Vegas. 
[Dare to Interrupt from Las Vegas: Leaning In to Vulnerability, Tough Topics and Bold Leadership]
"We've extended for five more years, through 2024, which provides an opportunity for us and for them," said Stephen Revetria, president of Giants Enterprises and chair of MPI's International Board of Directors. 
Revetria emphasized that the association remains focused on its long-term strategic goals—to educate, innovate, collaborate and advocate—which are more relevant since the pandemic than ever before. 
The association said it is launching a 50th Anniversary initiative in 2022 and unveiled a new logo to reflect the effort. The overarching goal of the campaign will be to gather testimonials to tell the story of the benefits of MPI through the voice of its members and partners, and how its mission has contributed to global change.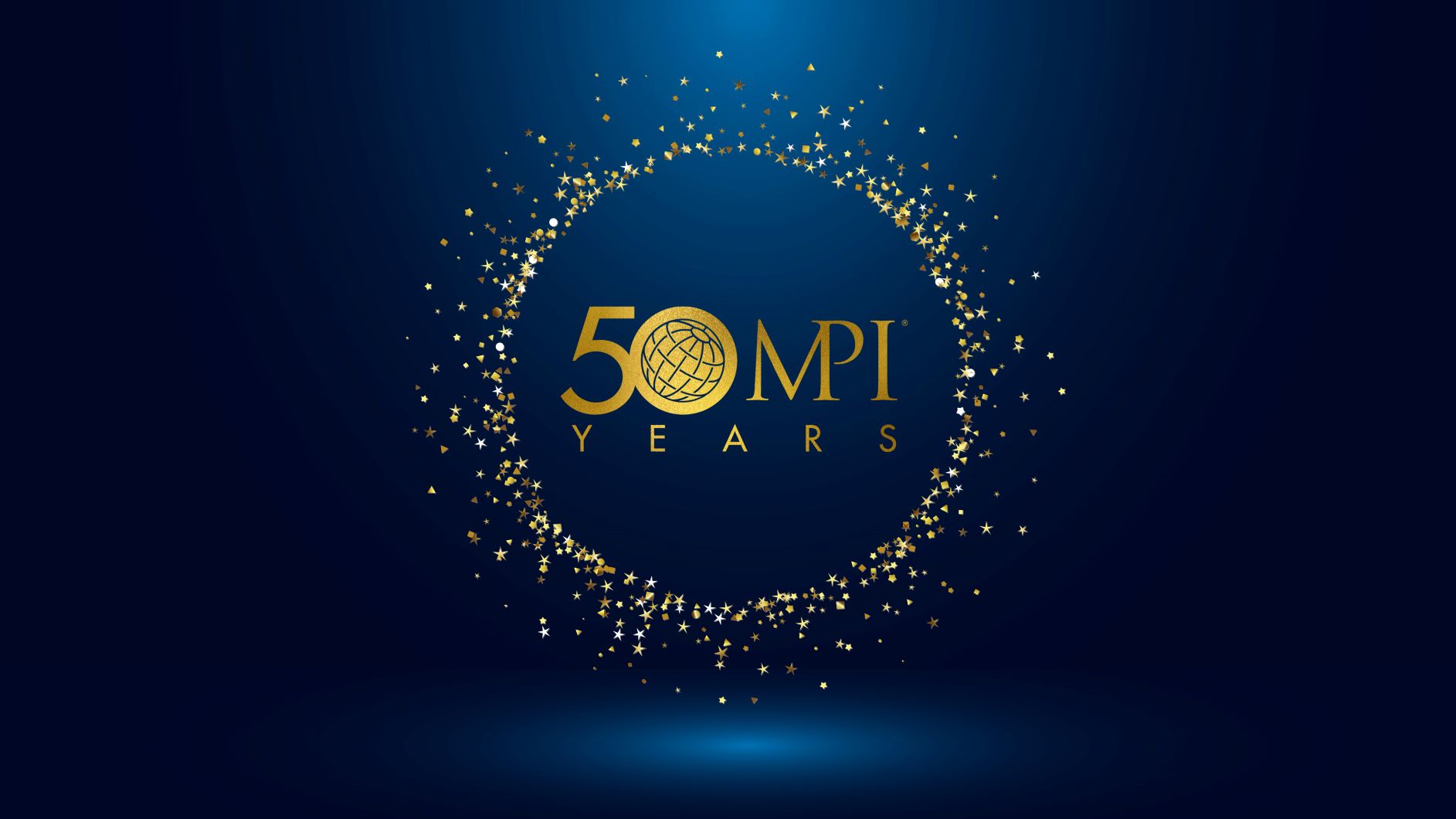 Revetria and Van Deventer also noted that MPI will serve as an advocate and provide guidance for US Travel's new "Let's Meet There" campaign, which is focused on increasing awareness of the importance of re-opening business travel and meetings and events. Major elements of the campaign will include whitepapers authored by Ohio State University and Harvard, as well as communications targeted to C-level executives, politicians and political influencers. 
MPI also noted the Q2 2021 launch of the Forever Fund through the MPI Foundation. The fund will offer members a way to grant legacy bequeathments for scholarships via the MPI Endowment. 
Continuing Commitment to DEI and Human Trafficking Awareness 
Throughout the conference, leaders of MPI stressed the continuing emphasis the association will place on key issues that are not solely focused on the industry's recovery from the pandemic, such as diversity, equity and inclusion (DEI), the fight against human trafficking and sustainability.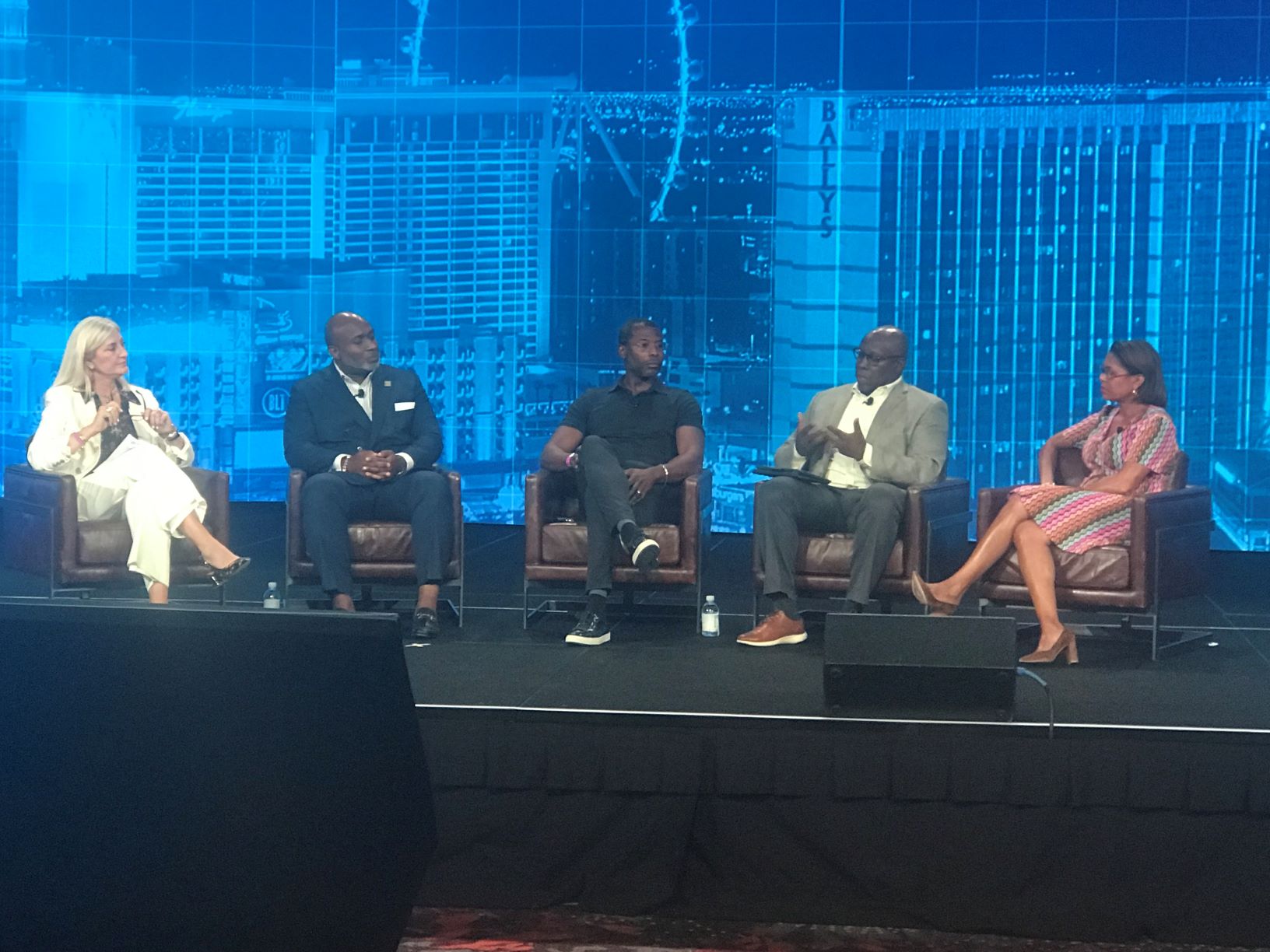 MPI said it will continue to place a high priority on promoting DEI via action-oriented tools and a website with curated content that is overseen by its Diversity, Equity and Inclusion Committee. Programming at WEC included a general session "Champions for Change" panel comprised of Black DMO/CVB leaders, multiple in-person and digital concurrent sessions addressing the topic, and an in-person networking meet-up. 
On the human trafficking awareness front, the association said it will continue to advocate for the eradication of human trafficking via its 2019 partnership with ECPAT-USA, a policy organization with a mission to end the commercial, sexual exploitation of children. 
Read Next: Live From MPI WEC: Frank Passanante on Big Happenings at Hilton