4 Trends for CVBs/DMOs Post-Pandemic—And What They Mean for Planners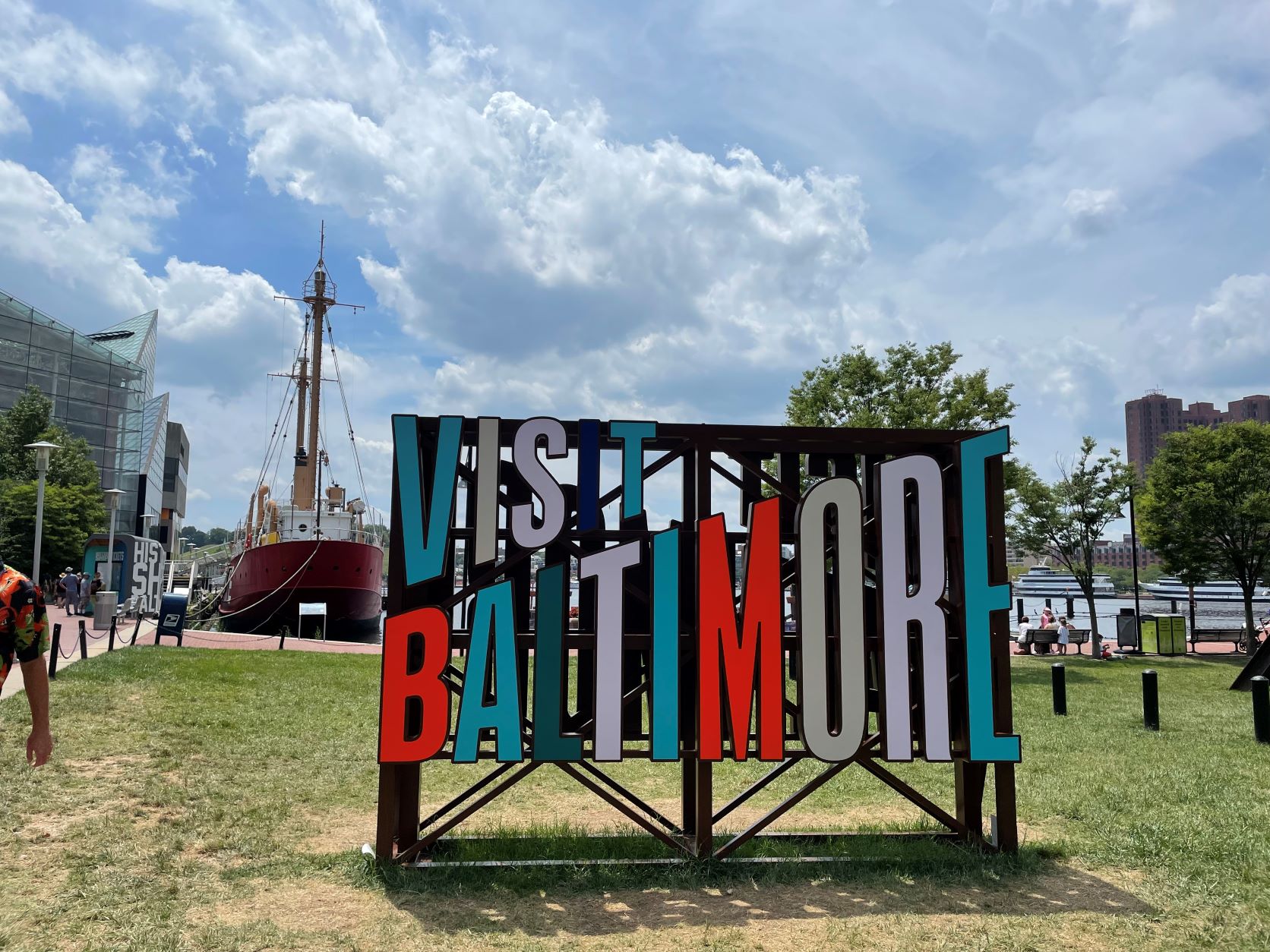 A sign for Visit Baltimore—which underwent an impressive rebranding in 2020—that is located in the city's popular Inner Harbor. Baltimore was the host city for Destinations International's 2021 Annual Convention, held July 13-15. Credit: Sarah Kloepple
CVB and destination marketing professionals both domestic and abroad descended on Baltimore in mid-July for Destinations International's (DI) Annual Convention, where the theme of the event was "embrace disruption." And in the past 16-plus months since the onset of COVID-19, embrace it they certainly did. 
"You should all be proud of that," said DI's president and CEO Don Welsh during the convention's opening keynote address. 
Now CVB and destination marketing professionals are looking toward the future, and what helping rebuild their community's hospitality and tourism sector after an unprecedented worldwide pandemic is going to look like.  
Paul Ouimet, president of MMGY NextFactor, a consulting firm specializing in travel and tourism, gave DI Annual Convention attendees a glimpse of that during his Futures Study presentation, which gave an overview of the trends affecting both leisure tourism and business events. 
4 Trends for DMOs 
For its 2021 DestinationNEXT Futures Study, NextFactor conducted 150 interviews with a group that consisted of "disruptors" in industries like technology and health, tourism industry professionals, association leaders, meeting and event planners, supply chain partners like hotels and airlines and community leaders such as economic development and education organizations. 
In April 2021, NextFactor also conducted a survey for the study, which received more than 700 responses from 50 countries. 
"This is, I believe, the biggest survey that's ever been done in our industry," Ouimet said. "We got a tremendous amount of information on what's happening on a region-by-region basis." 
The four trends that Ouimet highlighted during his presentation were as follows: 
1. Government, community and industry priorities have to become aligned to drive the competitiveness of a destination. "When we look at all that's happened in terms of remote working and the job and career relocations that have taken place [during COVID-19], there's a tremendous opportunity right now—there's really a need—to position our communities as a place to live, work and play. The other piece to this is the recognition that we're seeing a lot of resident pushback in terms of crowds and over tourism. This is a critical area." 
2. There continues to be a thirst for unique, authentic travel experiences. Ouimet said that coming out of this pandemic, that expectation for destinations is going to continue. There's going to be pressure on destinations to reinvent and redevelop. 
3. There's an increase in the desire to experience travel that has deeper meaning and that generates personal enrichment and wellbeing. "We're calling this purposeful travel," Ouimet said. This is another trend that became more pronounced during the pandemic. "This is another opportunity for destinations to differentiate themselves apart from just the foodie scene and arts and culture," he added. 
4. Business event customers are expecting better collaboration with destinations to achieve greater outcomes. "No industry has been harder hit than the events industry," Ouimet said. "And what we're hearing from many of these individuals who are leading events is that they have serious issues that they need help to address, including evolving business models, hybrid meetings and risk management and risk sharing. There's big expectations in this space." 
[Related: Cvent and Encore Partner to Help Make Virtual and Hybrid Event Planning Process Easier]
What This Means for Planners 
Ouimet said from this study, meeting and event planners can glean insights into what destination organizations are thinking strategically in their recovery efforts.  
"Meeting planners should be excited about renewed commitment to events and plans to create greater connections with economic development, community groups and universities to help generate improved outcomes and legacy benefits," he told Meetings Today following the presentation. 
The 2021 Futures Study also provides strategies that DMOs should be implementing over the next few years—something planners can keep an eye on as well. 
Strategies that were new for this year or moved up in a priority ranking include: 
Build the destination brand around the community's goals, values and creative energy. 
Develop new KPIs to measure economic and social impact of the visitor economy beyond visitor volume. 
Be more involved in economic development initiatives. 
Improve and align data management and digital strategy to optimize marketing ROI. 
In the years ahead, expect to see destinations focus on values-based marketing. 
Ouimet added: "Today, it's not good enough for a destination to just be known—you have to be known for something." 
Read Next: How to Prepare Your Meetings and Events for an Uncertain Future