How Baltimore Hosted Its First Major Convention Since the Onset of COVID-19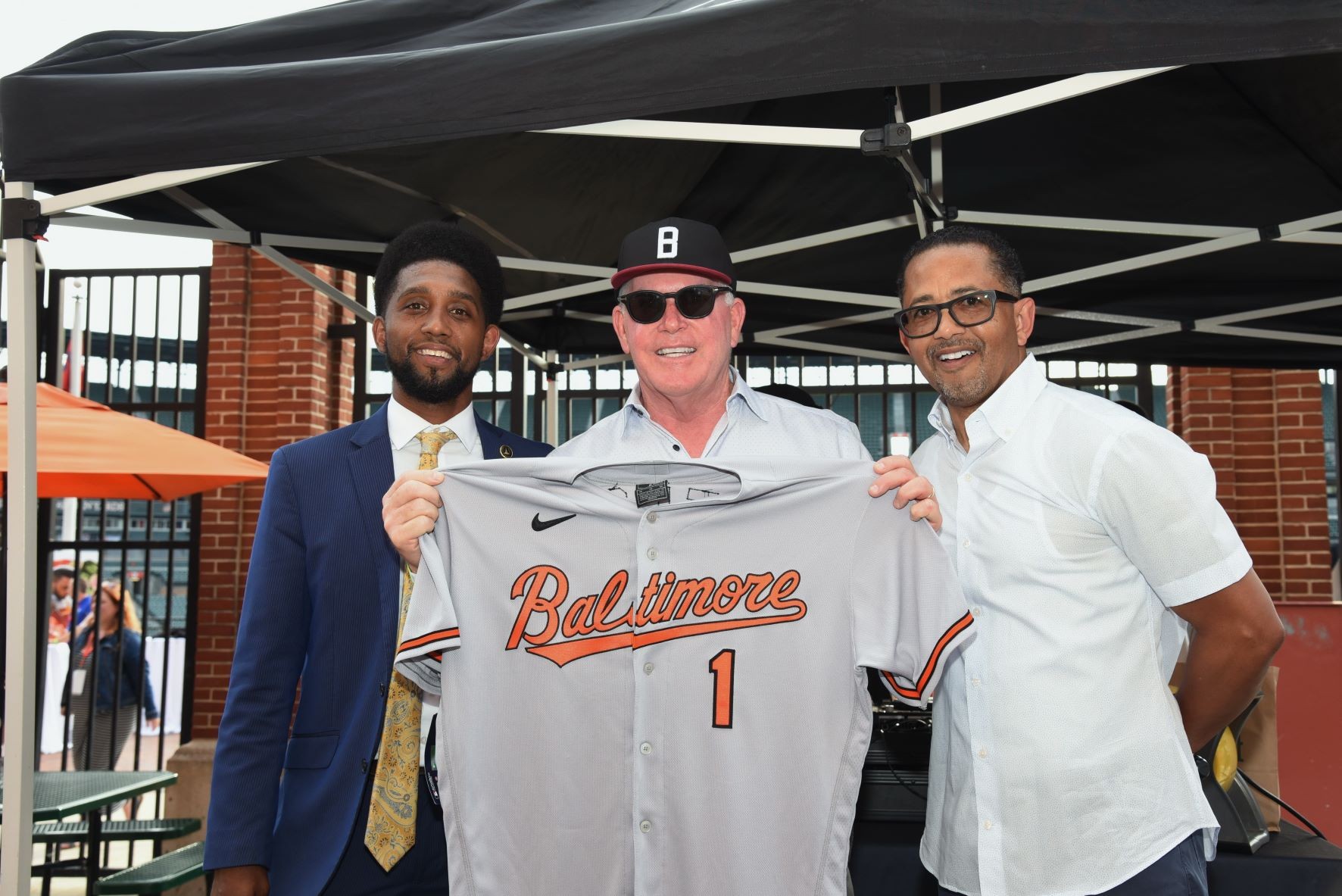 Mayor of Baltimore Brandon Scott (left) and Visit Baltimore President and CEO Al Hutchinson (right) present Destinations International's President and CEO, and Baltimore native, Don Welsh (center) with his own Orioles jersey at AC21 Baltimore's opening reception at Camden Yards. Credit: Destinations International
"This is a proud city," I heard someone say about Baltimore, during a media FAM hosted by Visit Baltimore and Destinations International (DI) ahead of its 2021 Annual Convention for CVB and DMO professionals. 
And it's true. Full transparency, I'm a resident of Baltimore, so I can say with some level of certainty that Charm City is beyond proud of things like its unique place in the history of America (just visit Fort McHenry), its unbeatable seafood (crab picking should be on every bucket list) and its role as host of DI's 2021 Annual Convention, the first major convention to be held in Baltimore since the onset of the pandemic.  
COVID-19 restrictions lifted in the city July 1, and the convention was held July 13-15 with 871 registered attendees for in-person and an additional 263 virtual attendees. 
"I think the real significance is that when we got selected, Baltimore was not even open. We sort of rolled the dice on this one," said Visit Baltimore President and CEO Al Hutchinson. 
Meetings Today sat down with Hutchinson during the convention to talk about the gamble of hosting the in-person AC21 Baltimore, working with DI, his tourism industry roots in Richmond and Visit Baltimore's impressive rebranding that was unveiled in 2020. 
Meetings Today: You mentioned to the crowd at DI's Annual Convention that Richmond Tourism took a shot on you years ago. I'd love to hear more about that. 
Al Hutchinson: It's an interesting story I think. I didn't grow up in the travel and tourism industry. I was in the office copier business with Xerox. That's how I got my sales training. I'm from Richmond—Richmond's home. So back in 1992 I applied to a blind newspaper ad. It didn't say anything about it being a CVB. I applied and went through the process. I think Richmond Tourism took a look at my Xerox sales training and that was a big deal [for them]. 
It was one of the best things I've ever done. I knew nothing about this industry. I was just amazed that there was a business where you can sell a city, get paid for it and travel around the country, stay in nice hotels, be on an expense account. I thought, I could do this [laughs]. I did that for four and a half years with Richmond, and that's where I got my passion for the tourism business. I fell in love with it. This is my sixth city. I've had to move around the country to grow, and it's been a good run so far.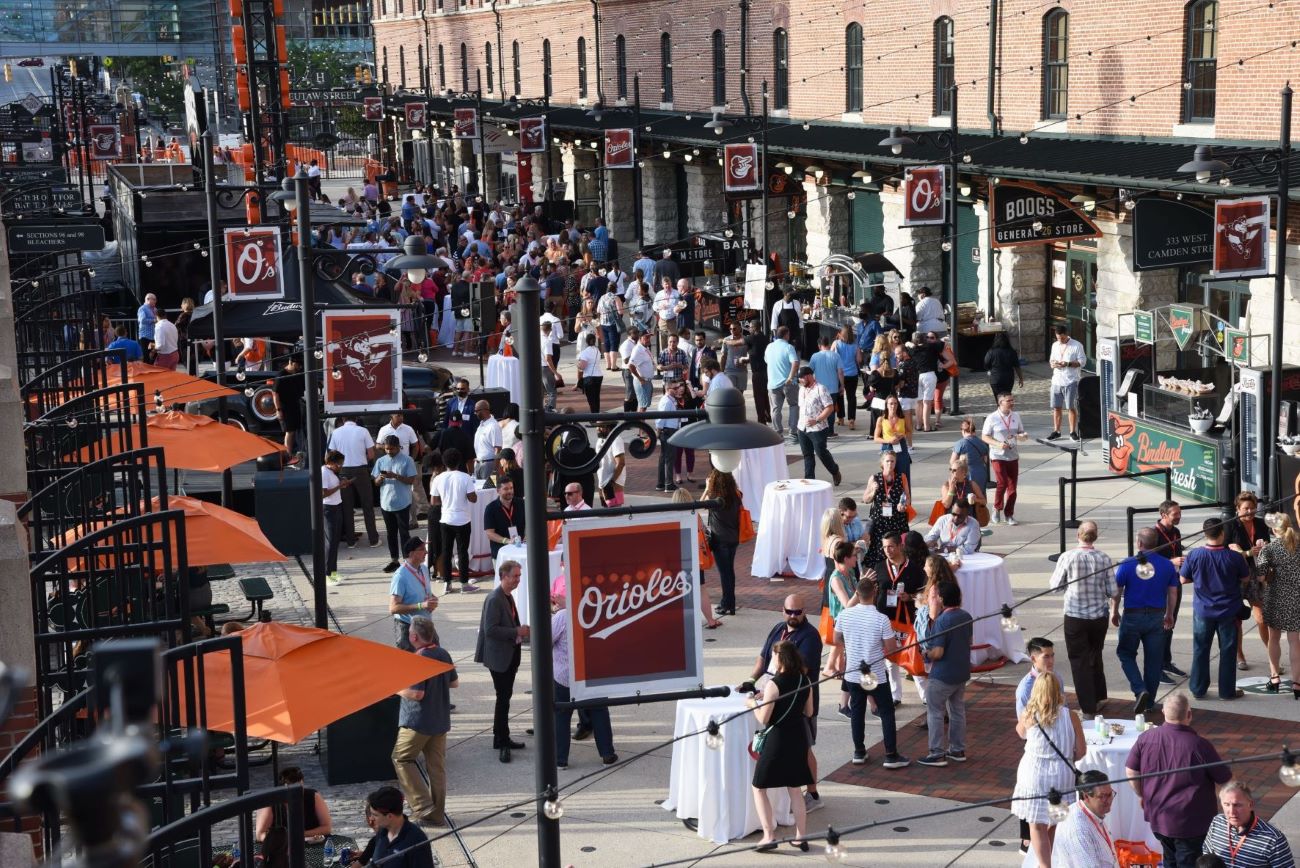 This is the first big convention to be held in Baltimore since the onset of COVID-19. It must feel extra special that it's a convention for your peers and industry friends. 
It's pretty exciting. A lot of these folks I know personally, and I have a great respect for them. I study them as leaders. They've been very helpful to me personally in my growth. And for us, because of the pandemic the Hilton just reopened in May, and the convention center has been a COVID hospital and vaccine center, so we haven't been able to use it in over a year. This was exciting to me to get our industry and economy reopened, and to do it in a way that brings my peers to Baltimore—a lot of these folks have never been or haven't been back in a number of years—and they could see this great city. We're very excited about the partnership with DI. 
But I think more importantly, it's been so important to put people back to work—the hotel workers, restaurant workers, the amusement and attraction community, even our team, getting back to what we do. It's been great to see that come together. I'm grateful. 
I know planning for this convention began about eight months ago. How did you collaborate with DI to put this on? 
In December of last year, we knew we were in the running for it. But I think the real significance is that when we got selected, Baltimore was not even open. We sort of rolled the dice on this one, hoping we would be open by this time. We didn't know. We were confident, though, because our [COVID case numbers] were getting better every week. But we really didn't know. 
We fully opened as a community on July 1. It was scary, early on in the process, but I thought this would be a great opportunity to reinvigorate our industry and get our team excited again about what we do every day. I'm just grateful for the confidence of DI's team and our community. It was a good partnership. 
I can't say enough about the Visit Baltimore team. They've done a tremendous job of executing this and all of the buzz, great energy and the positive stories from the people who are here. We're here to serve, right? That's what we do. We have a great team that loves this city, and we're wanting to give back to them.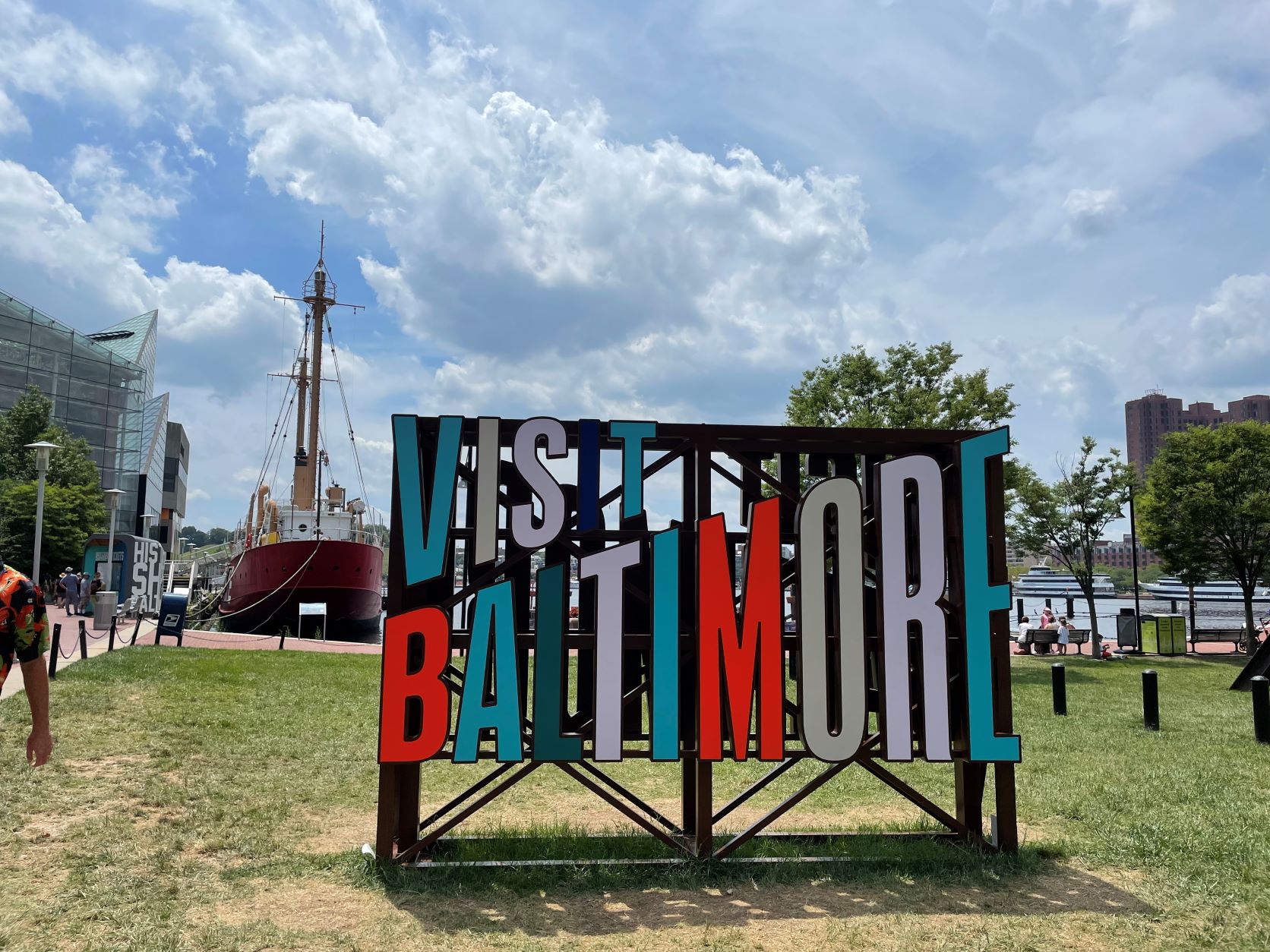 Speaking of Visit Baltimore, the organization underwent an impressive rebranding in 2020. How did that begin and how is it helping your team achieve its goals? 
Maybe almost two years ago, we felt that the brand message that we had needed to be tweaked and changed. But not only that—we wanted to approach it in a different way. We were fortunate enough to partner with a creative firm called Bellweather that has offices in New York and Philadelphia.  
It became about creative storytelling, a new narrative for Baltimore, and they wanted to do it including our people. That really hadn't been done in the past. We'd usually talk to folks in the traditional travel and tourism footprint. So we did focus groups with probably over 150 people and stakeholders. A lot of these folks were never part of the conversation. We reached out to Black, white, gay, straight, Trans, faith-based, sports, neighborhood people to have them all tell us their story about how special Baltimore is to them. 
We thought that was extremely important because we didn't want it to come from just Visit Baltimore. We wanted it to come from the community. I believe our No. 1 customer is our local residents. So our brand, our storytelling should be very reflective of our local contributors and influencers. With that, we reached out to encourage local ambassadors to be a part of our storytelling.  
[Related: 4 Trends for CVBs/DMOs Post-Pandemic—And What They Mean for Planners (AC21 Baltimore)]
We didn't want to go out and hire actors and actresses. We partnered with local writers, poets, makers, spirit distillers—we wanted them to help us with the storytelling. So you'll see them in our brand messaging. And I think most importantly, we are a predominantly African American community. We needed to celebrate that contribution from that community as well. 
We had to put [the rebranding] on pause because of the pandemic. It slowly started rolling out last summer, and we're at a much broader level now. And my competitors are raving about what they see. I'm grateful for our team, our staff for being plugged into the community here in Baltimore City. It's a work in progress. It's not complete yet—we're going to keep bringing in other influencers and other faces. It's a very creative process and a very inclusive process. 
Is there anything else you want meeting planners to know about this conference or Baltimore in general? 
I want them to know that I know the position they're in right now. They're trying to make some really tough decisions—budgets have been cut, they have fewer resources and maybe even less people. I would encourage our meeting professionals to look at the destination marketing organizations as a partner. How can we better collaborate on their missions? How can we be more helpful in achieving their goals? I think collaboration is going to be extremely important in both the DMO space and meeting planner space. Visit Baltimore, we want to be one of the leaders in that.