How Meritage Collection Can Help Bring Your Team Together Again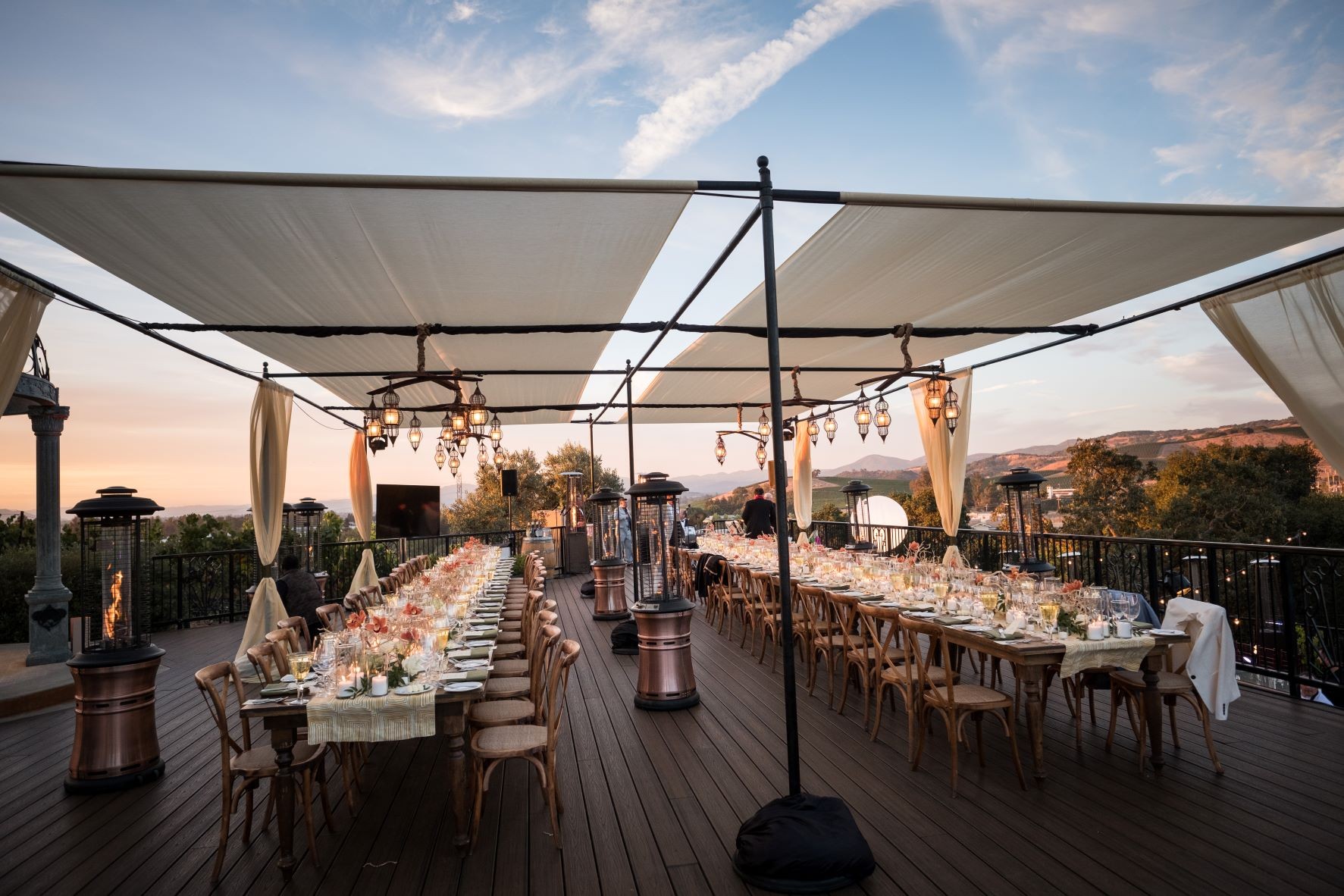 Wine dinner at The Meritage Resort and Spa
After countless Zoom calls and virtual happy hours, convening face-to-face is something we've learned never to take for granted again. Now that vaccines and loosened restrictions allow meetings and events business to resume, it's likely that companies, associations and other organizations are eager to bring their teams together again, in person, in what might be for the first time in over a year. 
Meritage Collection, which has a portfolio of standout, meetings-ready hotels and resorts in California, is more than prepared to host groups safely and memorably. Its properties with ample meeting and event space—in La Jolla, Napa and Huntington Beach—are well suited for events like holiday parties, sales kickoffs and teambuilding on the beach.  
"We really look to use our properties as a place for groups to reconnect with their teams and achieve their goals," said Ajeet Anand, vice president of sales and marketing for Pacific Hospitality Group, which operates the Meritage Collection.  
And Meritage Collection properties understand that, while there's a pent-up desire for face-to-face events, safety is still top of mind. 
"One of the things we've been really able to nail in this post-vaccine world is the ability to execute to whatever comfort level our attendees need us to execute to," Anand said. "And I think that's a really important message, because everyone has a different tolerance level. I think everybody agrees that we have to start connecting in person, and we want to meet you where you are, in order to execute the experience that is to your comfort level, during this period of time." 
Looking to plan a team-focused meeting or event soon? See what's possible at Meritage Collection's meetings-primed hotels. 
Wine Country Conferences 
Located in Napa, California, The Meritage Resort and Spa and Vista Collina Resort offer two of the largest ballrooms in Wine Country—clocking in at 10,500 and 7,500 square feet—making the two resorts more flexible than any others in the region and thus able to host many different types of events. 
Corporate takeovers are popular at the resorts, as large groups can buy out one or both and brand it to make it their own resort for an all-hands meeting, sales kickoff or incentive trip. 
"Corporate groups love us for the large number of outdoor function spaces available, from small lawns for breakouts to courtyards, terraces and decks for meals, as well as our more than 16,000-square-foot Event Lawn for large-scale events such as concerts, large-scale wine tastings, tradeshows and more," said Robert Bondanza, area director of sales for the Meritage Resort and Spa and Vista Collina Resort.
Across The Meritage Resort and Spa and Vista Collina, buyouts include up to 467 rooms on peak, or around 600 if incorporating the timeshare property, Vino Bello, for larger onsite programs. 
Wellness and Teambuilding on the Beach  
Laidback, fun and free are common feelings among attendees when they're a part of meetings and events at Paséa Hotel & Spa in Huntington Beach, California. It's an ideal property for teams to reconvene and reconnect, as well as better their mind, body and spirit with specific wellness-focus offerings. 
At this oceanside resort, planners can organize an Olympics-type teambuilding activity or a soothing yoga session right on the beach. Attendees can also get their toes in the sand for an opening reception, concert or cozy evening around fire pits.  
Paséa is also known to host wellness-related and even sports programs for meetings and events. This might include meditation breaks, massages in the Salt Room, incorporating health-conscious menus or using "mind and body" keynote presenters. 
And planners would be remiss not to use the resort's iconic Blue Room, which is multipurpose and has stunning views of Huntington Beach Pier.  
Group buyouts are available for 250 rooms on peak. 
Holiday Parties in the Gardens  
The Estancia team loves to have fun when working with planners for their events, and its beautiful courtyards and gardens are the perfect place for teams to celebrate another year of hard work. 
Teams can partake in anything during their soirees, from "sips and succulent-making" to salsa-making competitions—accompanied by house-made margaritas, of course. 
Everything is fully customizable at Estancia, which offers close to 10 acres of gardens. Its events team can bring in full holiday décor for holiday parties to make the outdoor spaces shine—anything from a white wonderland theme to traditional red, green and gold.
The resort can also work with any type of budget and provide tailored menus that include specialty themed holiday cocktails and dishes.
Group attendees on site at Estancia can also attend the resort's Christmas Bazaar, which runs from Thanksgiving through Christmas, where local vendors from the community set up their shops in the gardens that guests and locals can browse. Vendors offer locally produced goods for holiday gifts.
And if planners book a holiday party at Estancia by August 31, they'll receive extra perks and special rates. See more details here.
Unforgettable Experiences 
Along with their exceptional amenities, Meritage Collection resorts offer nontraditional meeting venues, from beachfronts to gardens, that are primed to help planners create unforgettable experiences for their attendees. 
"Meritage Collection resorts have a deep history in producing great meetings," Anand said. "The properties' operations and food and beverage teams are able to take meeting objectives and bring them to life. We had the unique position of staying open throughout 2020, enabling our teams the foresight to anticipate every need, as well as be your partner in providing your group with a safe and fun experience." 
This article is brought to you in partnership with the Meritage Collection.
Read Next: Get to Know the Meritage Collection's 3 Meetings-Ready Hotels