Idaho Is Primed for the Post-Pandemic Era With Wide-Open Allure for Groups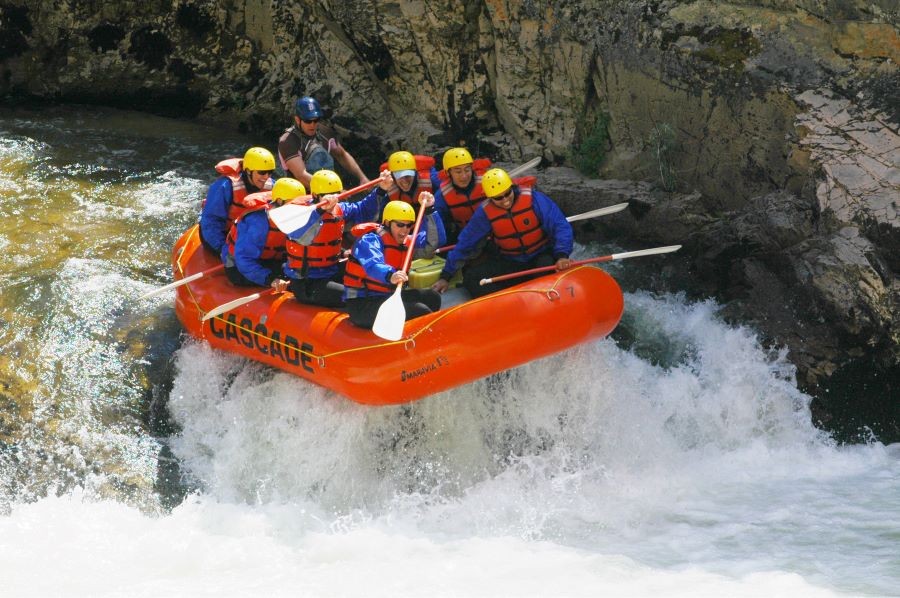 Rafting near Boise, Idaho. Credit: Chad Case.
Like many destinations that boast wide-open spaces and little congestion in their downtown meetings and conventions cores, Idaho was in prime position to weather the pandemic, and is reemerging on strong footing because of the relatively minimal disruption its hospitality industry experienced.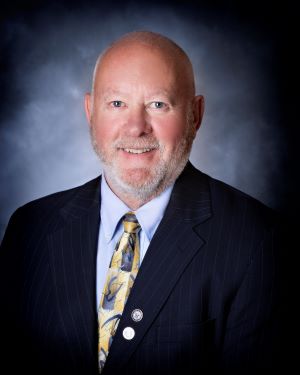 "The good news is Boise and Idaho are back," said Patrick D. Rice, executive director of the Boise Centre convention facility. "The leisure market last year was unbelievable—everyone from Oregon, Texas and California wanted to escape. While our area actually did the worst in room tax revenues in 2020 in the state because we relied so heavily on meetings and conventions—we normally lead the state in room tax revenue—the leisure market saved the state last year, but meetings are coming back." 
Rice said the northern and eastern parts of the state set room tax revenue records during the pandemic because of the lure of social distancing in the extreme offered by the regions' open space and phenomenal outdoor recreation activity options. 
Boise is back in the meetings and conventions business big-time, Rice maintained, with expectations of off-the-chart success in the next few years due to the destination being considered by many for the first time when the rest of the world was virtually shut down. 
"The conventions with national attendance that we're booking in the fall are booked solid," Rice said. "We don't have any now that say, 'Gee, our attendees are afraid to travel.' We're going to have a record fall; 2022 is going to be a record year. Quite frankly, I think 2023 and 2024 are going to be unbelievable. Boise is on the convention map now." 
[Related: Upgrades to the Boise Centre Set Idaho Up Well for Hybrid Meetings]
Taking Another Look at Boise 
While many people's notion of Idaho may be hardwired to conjure visions of pristine mountain streams, world-class skiing and its signature agriculture product, Idaho spuds, Boise has emerged as a top tech and medical center in the last decade-plus. It even caught the attention of many Californians who are relocating to the state, as skyrocketing real estate prices attest. 
The attraction to those who want to relocate is often mirrored by convention delegates, according to Rice, who noted that Boise, and the state in general, has been a "sleeper" destination that changes perceptions as soon as delegates land.  
"They come here kicking and screaming sometimes off the airline, and then after a day they're thinking, 'I could live here,'" Rice said. "The [Boise River] is very clean, and in the springtime you can golf during the day, ski at night and get your fly rod in your hands for a few hours all in the same day. The opportunity to do whatever you want outdoors is amazing."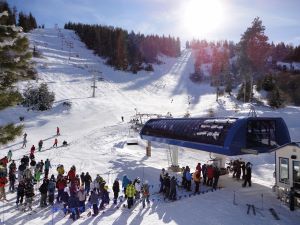 Rice said Boise will continue efforts at targeting organizations that want to break up their larger annual meetings into smaller, regionally focused affairs. 
"If you've got a company where you normally have 2,000 attend, I think there's still a particular part of the market where people are still nervous about it," he said. "Instead of doing a big convention, what if you do a couple smaller regional conferences, so instead of 2,000, how about 750? We can handle 750-1,000 without a problem, which would hopefully reduce people's angst, and Boise is very affordable." 
But at the end of the meetings day—or for incentive travel programs or pre- and post-trip options—Idaho will always stand out as a natural for nature-based outdoor activity options.  
[Related: Boise, Idaho: A 'City of Trees' and the Unexpected]
Serving as a de facto spokesperson for the state, Rice ran down some of the top incentive travel program and offsite activity options for meetings in the Gem State: 
River rafting: Groups can hit all levels of rapids throughout the state, with several companies leading floating excursions even an hour outside of Boise. 
Fly fishing: Attendees who want to cast a line for world-class brown trout, large- and small-mouth bass, steelhead and other trophies can hook up with all manner of operators for quick excursions within Boise to full-blown multiday trips into the more remote areas of the state, such as the blue-ribbon fly-fishing region north of Yellowstone National Park. 
Skiing: From the world-class slopes of Sun Valley to options closer to Boise such as Bogus Basin, Idaho has been a top skiing destination since emerging in the 1950s. 
Wineries and breweries: Boise in particular is trending as a top brewpub destination, and the state now even boasts its own wine appellation, with tasting opportunities available within 45 minutes of downtown Boise. 
The word is getting out, and Idaho is hotter than a baked spud coming out of a 400-degree oven.  
Following are some top activity operators that frequently cater to groups and incentive travel programs in two of the top destinations in the state: Boise and Sun Valley. 
Boise Area Group Activity Options 
Meeting Systems: This Boise company can assist in all aspects of meetings, events and activities for groups, from site-selection and contract negotiation to onsite management, accommodations and speaker and entertainment bookings. Its Destination Idaho division can handle anything from Boise culinary experiences to outdoor activities that include rafting, hiking, mountain biking, kayaking, camping, rock climbing, paddleboarding and fishing. 
Milligan Events: Another full-service Boise-based meetings and events company, Milligan operates throughout the U.S. and can arrange for outdoor-focused programs in Boise and beyond. 
TMN Events: This Boise-based global full-service meetings and events company also has a DMC division and a corporate incentive travel division that can arrange for excursions throughout the state to top resorts that boast only-in-Idaho experiences. 
Sun Valley Group Activity Options 
One of the top ski resorts in the world, famed for its five-diamond runs, man-eating moguls and heli-skiing opportunities, Sun Valley is also a beacon for groups wanting a warm-weather respite during their meetings.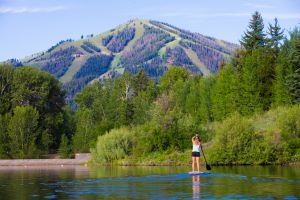 "Sun Valley and its surrounding area is the ideal location to host groups and conferences," said Brent Gillette, director of sales for Sun Valley Resort, which handles marketing and facilitates meetings and events bookings for the destination. "Outside of meetings, attendees can find a plethora of both indoor and outdoor activities in this small mountain town. Summer activities in and around Sun Valley include golf, tennis, hiking, fly fishing, river rafting, mountain biking, cycling, horseback riding, ice skating, skeet and trap shooting, and swimming." 
Following are three top group activity operators that can deliver attendees everything from the exhilaration from running the rapids to the serenity of casting a fly-fishing line on the pristine mountain rivers that run through Idaho: 
Explore: This top Sun Valley-based booking company can arrange for a raft of activity options, from summer river rafting, fishing, hiking and outdoor retreats to winter fun such as heli-skiing, Nordic skiing, snowshoeing, snowmobiling, alpine touring and culinary classes. 
Pete Lane's Mountain Sports: Operating adjacent to Sun Valley Lodge, Pete Lane's offers an Outdoor Adventure Center that can book guided hikes or bike tours throughout the Sun Valley area. 
Sturtevants: Operating out of the resort town of Ketchum and Hailey, Sturtevants offers the personal touch, with a staff of area recreational experts who can arrange and guide skiing, hiking and biking programs, including for large groups.
Planner's Perspective: Idaho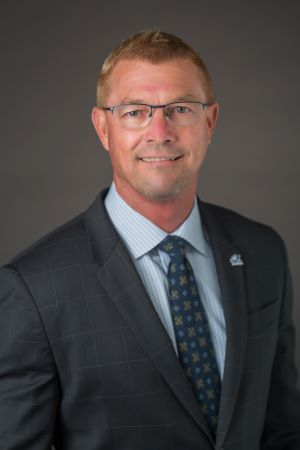 Senior Vice President and Chief Marketing Officer
United Heritage
Meridian, Idaho
Why did you select Boise for the meeting? 
United Heritage Insurance is headquartered in Meridian, Idaho, and have had this meeting at this time of year either in Vegas or at our home office with an extension in Sun Valley or McCall, Idaho. We have taken this group literally around the world for events and still hear comments that Idaho is one of their favorite trips.
We did not want to cancel yet another trip or make another meeting virtual, so we decided to do what it took to make this meeting happen in person with all COVID protocols, and that meant needing more space, and the Boise Centre with their GBAC accreditation in downtown Boise was the perfect place to start. 
What hotel(s) did you utilize for the meeting, and where were your onsite meetings held? 
The brand new Home2Suites one block from Boise Centre. All meetings were held at the Boise Centre convention center.
  
What off-site facilities did you use for the meeting? 
The Basque Market/Basque Block. Having lunch on the Basque Block between the Boise Centre and Home2Suites was perfect. Owners Tony and Tara Eiguren made paella and pintxos (tapas) outside on the block. Our attendees were able to enjoy lunch together before heading out for a few hours of exploring on their own before dinner.
  
What were some standout offsite events? 
As with any group we always have a wide range of interests. Our attendees were able to use their free time, even just having a few hours, to go skiing and tubing at Bogus Basin, pop over to Telaya Winery, use the Greenbelt for walking/running, and had small impromptu gatherings in many of the downtown bars/restaurants. We even had a few enjoy World Centre for "Birds of Prey."  I'd say we got lucky with the weather, but honestly, most days in Boise are conducive to enjoy being outdoors.
Did you include a post-meeting excursion, and what were the details of that? 
When we concluded our meetings in Boise, we took the entire group to Sun Valley for the weekend. In years past when we have done this trip, we have bused everyone up to Sun Valley in coach buses, but in an effort to maintain social distancing we provided all attendees with rental cars, and they all enjoyed the freedom of traveling on their own schedule. 
People enjoyed taking different routes and stopped to enjoy the hot springs in the mountains, exploring the backcountry of Idaho and stopping along the way to have lunch at local restaurants. While in Sun Valley, our attendees engaged in the typical activities such as world-class skiing in Sun Valley, snowmobiling in Stanley and fly fishing.
We even had a group that went pheasant hunting. Most of our attendees live in parts of the country where the activities are not available, so fun was had by all. 
 
Why should other meeting planners consider Boise, and Idaho in general, for meetings?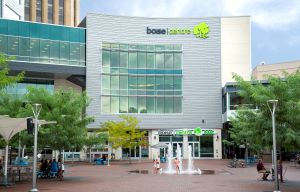 Boise is easy to get to, its airport is big enough to have service from all major carriers but is small enough to be user friendly and is only 10 minutes from downtown.
Boise Centre Convention Center is in the heart of the downtown Boise with many options for hotels, and the downtown is compact, walkable but with lots of restaurants. Our attendees enjoy having a lot of options but do not get lost and enjoy running into each other, and always feel safe walking around.