Tap These 10 Key Negotiation Strategies as In-Person Meetings Resume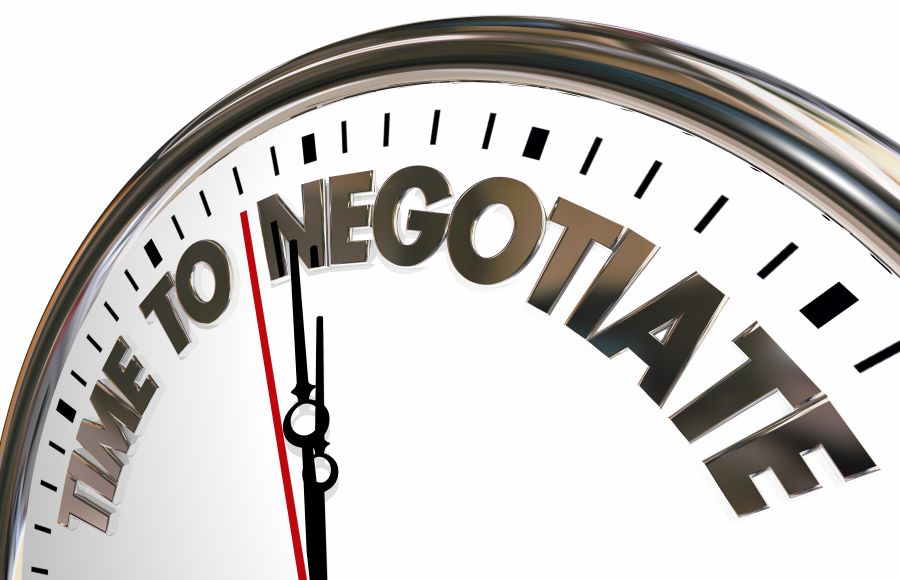 Distance truly does make the heart grow fonder, which is why the industry is buzzing at the return to in-person events. The world around us has changed and meetings and events look a little different than before. Our approach to negotiating must also be adjusted to navigate this new landscape.
Remember these tips when negotiating your next meeting or event: 
1. Understand the New Market
You can't fully assess what makes a great opportunity for a client or your organization until you have a handle on the market value. Supply and demand is all over the board right now and varies wildly from city center convention hotels to resort locations. While there are some cities and hotels that have been hit hard, other destinations have had strong leisure business over the past year. 
[Listen to Our On-Demand Strategic Negotiating in the Post-Shutdown World Webinar]
2. Enhance Your Meeting Specs
Organizations are adding COVID-related criteria to their location must-haves. We're seeing everything from ventilation and sanitation standards to more spacious meeting set-ups in order to meet the new recommendations for travel. Adding these new parameters into your RFP refines your search to only those properties that fit your requirements. It also ensures you don't have to sacrifice other concessions you want in order to get what criteria you need. 
3. Prioritize the Top Decision Factors
Some organizations may have seen their meetings budgets decrease, and they will be more rate conscious than in previous years. Others may be feeling apprehensive about in-person meetings and will want to prioritize the ability to spread out and incorporate outdoor space. Either way, make sure you are coming to negotiations with a list of top priorities so you can focus your conversations on what will really impact. 
[Related: Contract Tips for Working With Convention Centers During the Pandemic]
4. Flexibility Is Key
There is compression in the market for 2022 and beyond, so it's important to identify where you can be flexible. Determining where there's "wiggle room" will allow you to be more efficient in your site selection. Then, you'll be ready to make a decision quickly, which is key in this market. 
5. Look Beyond the Immediate Need
With companies focusing on getting their employees back into the office, some companies have put planning in-person meetings on the back burner. Our site searches have shown there is hot demand in the market for 2022 and beyond. Our advice to planners is to try and get traction with stakeholders in beginning a search as soon as possible, especially for large meetings you anticipate in 2023 and 2024. It's important to set expectations now with internal stakeholders that you may need to show more flexibility in dates, attendance numbers and preferred cities in order to find a fit. 
6. Collaboration Is Also Key
Over the past year, we have seen more partnerships with our clients' legal departments in canceling and rebooking meetings. Force majeure and cancellation tend to get the most attention, and we welcome the additional collaboration. We anticipate a continued need to partner with legal teams moving forward in this current COVID-19 environment. Having alignment with legal expectations and addendum clauses going into negotiations will ensure preferred clauses can be discussed and worked through on the hotel side as well. Some of the most important negotiations have nothing to do with money, and everything to do with risk tolerance. 
[Related: 10 Risk Management Tips for the In-Person Meetings Ramp-Up]
7. Time Is Money
Now more than ever, planners are busy juggling multiple responsibilities, including new tasks associated with planning virtual and hybrid meetings. Contracting meetings in our new reality does take longer than what we have seen in years past. Allotting that cushion of time in your project scope and incorporating the help of agency partners can ensure planners are making the most of their time and expertise while relying on outside support to keep a project on its anticipated timeline. 
8. Educate Yourself
One of the best things to come out of COVID-19 is a far more robust offering of virtual continuing education options. The content offered in webinars and virtual panels can truly help you evaluate where your meetings fit into this new world. Every meeting need is unique, yet there are some common themes that will apply to multiple industries and organizations. Knowledge is power, and you never want to walk into a negotiation uninformed.  
9. Service Levels
It's no secret the hospitality industry has been hit hard over the past year, and there can be disparities among staffing levels as hotels bring employees back and train new employees to fill open positions. When negotiating a contract, consider adding an extra planning visit or a service-level clause to ensure service level expectations are met.  
10. It's All About Relationships…Still
The hospitality industry has always been highly focused on relationships, and now more than ever, it shows. Leveraging those already established relationships is key in trying to navigate through our new normal. In instances in which you are working with a new hotel partner and jumping through this hurdle together, you may have found a new and trusted partner. 
See More Meetings Today Checklists
Nicole McCoy, HMCC, is the head of global sourcing for Bishop-McCann, an industry leader in producing meetings, incentive programs and events worldwide: https://bishopmccann.com.