San Diego Ups Its Meetings and Events Profile With Major Developments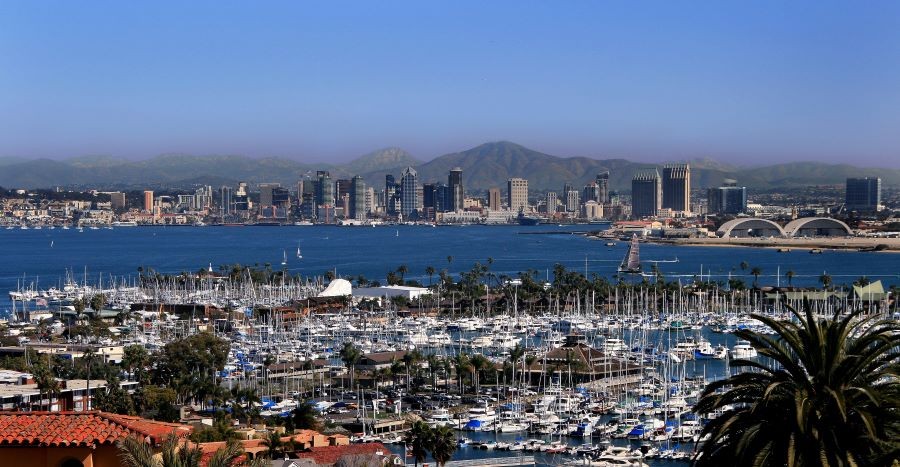 San Diego skyline. Credit: San Diego Tourism Authority.
While San Diego is typically lauded for boasting perhaps the most agreeable weather in the world—sort of a "Goldilocks" climate where sunny days are tempered by free AC provided by the Pacific Ocean—major change is also in the air due to a variety of exciting new developments that will increase the city's desirability as a meetings destination.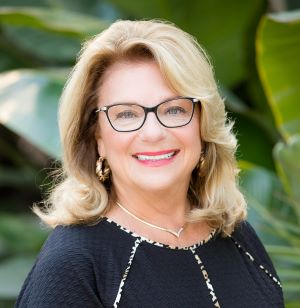 "It's going to completely change what San Diego is. It's not going to change its vibe, but it's going to have people say, you're substantial," said Margie Sitton, senior vice president of sales and services for the San Diego Tourism Authority. "In the past, we were a great city that thought small. We're going to continue to grow and bloom and take our place."
Three major projects set to amp up the city's meetings quotient include:
A $1.5 billion downtown waterfront life-sciences campus developed by IQHQ that will be spread over five blocks and radically augment the destination's life sciences meetings draw when it opens in summer 2023.
A $330 million revamp of the downtown Gaslamp District's Horton Plaza mall scheduled to be completed by summer 2022, which will create The Campus at Horton tech/life sciences hub.
Rady Shell at Jacobs Park, the new home of the San Diego Symphony that Sitton quipped is "like the Hollywood Bowl on steroids."
[Related: Taking to the Water in San Diego]
The new developments will significantly up the meetings and conventions cache of San Diego, which has always been a desirable destination due to its pleasant climate and Gaslamp entertainment district a short stroll from the convention center but hadn't added major facilities befitting the eighth-most-populous city in the nation. The city's Little Italy restaurant district is also starting to turn foodie heads.
"It's going to be a game changer. I think it's going to elevate all kinds of things," Sitton said. "And if you haven't gone to Little Italy, I'm shocked at all of the five-star chefs that are coming in. San Diego is so diverse; it just adds that upper layer that might have been missing in the past."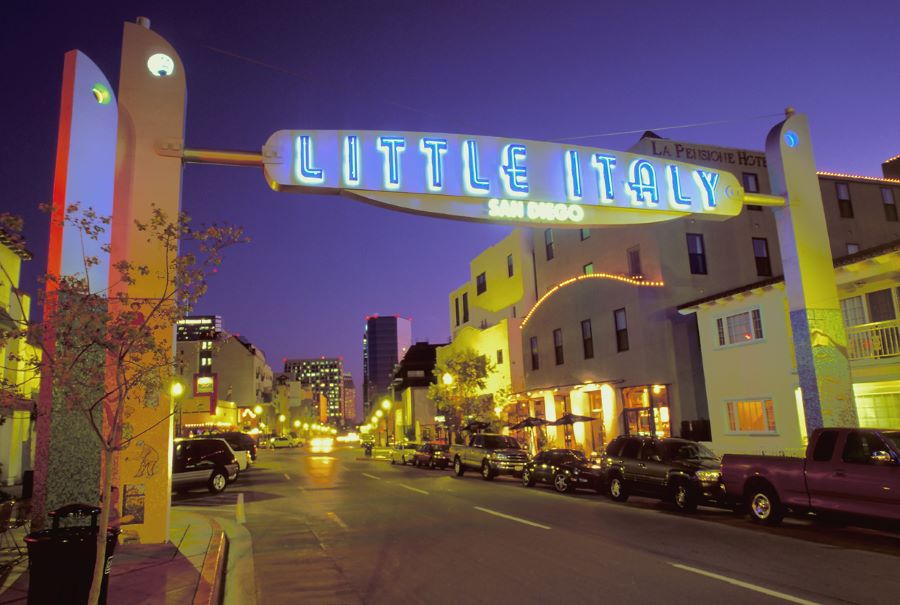 5 Fantastic San Diego Offsite Venues
Rady Shell at Jacobs Park
The new home to the San Diego Symphony located just off the Embarcadero cruise ship hub (home of the popular USS Midway Museum event venue), Rady Shell can seat 10,000. Groups can also rent out its 13,000-square-foot food pavilion. Its cutting-edge lighting system will feature the same material that covers the San Diego Convention Center, so it can be lit up with branding.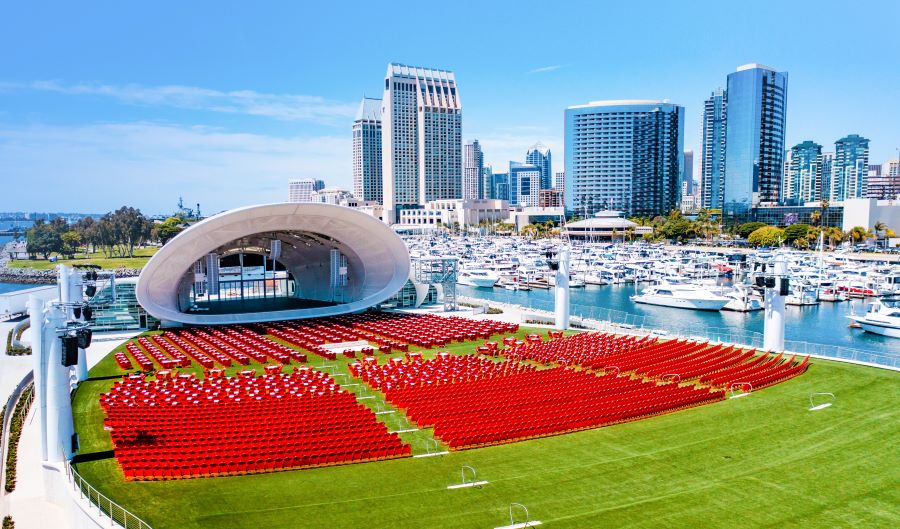 USS Midway Museum
With the ability to host up to 4,000 for a special event, the Midway is one of the most popular offsites for large conventions. Venues include a four-acre outdoor flight deck with panoramic views of downtown San Diego, complete with 30 restored naval aircraft spanning 50 years, and the Hangar Deck superstructure below the deck, offering 17,000 square feet of usable space in Hangar Bays 1 and 2. The venue also offers the AIMD Meeting Center, with two conference rooms and three breakout rooms.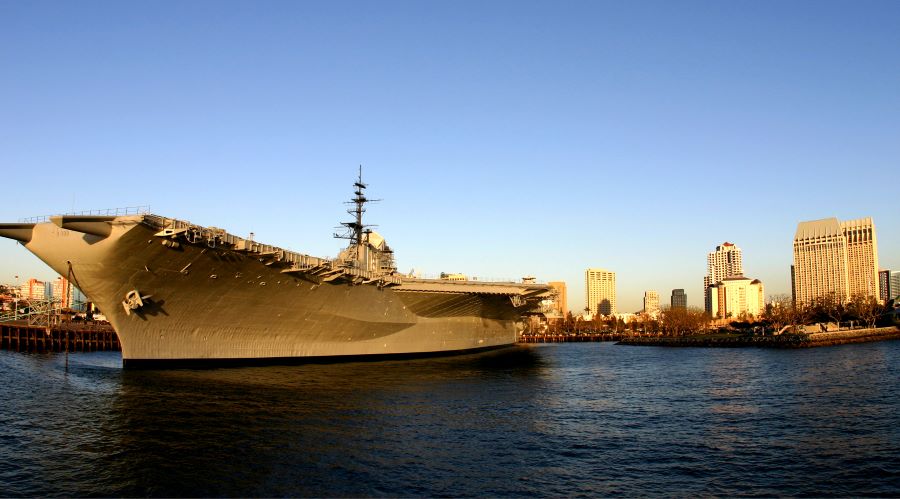 Mingei International Museum
Scheduled to reopen its Balboa Park location in early September following a three-year renovation, this museum dedicated to folk art, craft and design, and offers venues ranging from the Plaza de Panama to an education center, theater and the intimate Garden Courtyard. The crown jewel of San Diego, Balboa Park itself features a variety of indoor and outdoor areas for offsite events.
Petco Park
One of the leading MLB ballparks in terms of its ability to host meetings and events, groups renting the facilities at Petco can hold a general session on the field, use suites for exhibits or get creative in a number of other in-park locations, such as the rooftop terrace. Catering is handled through a partnership with gourmet catering firm DNC Sportservice.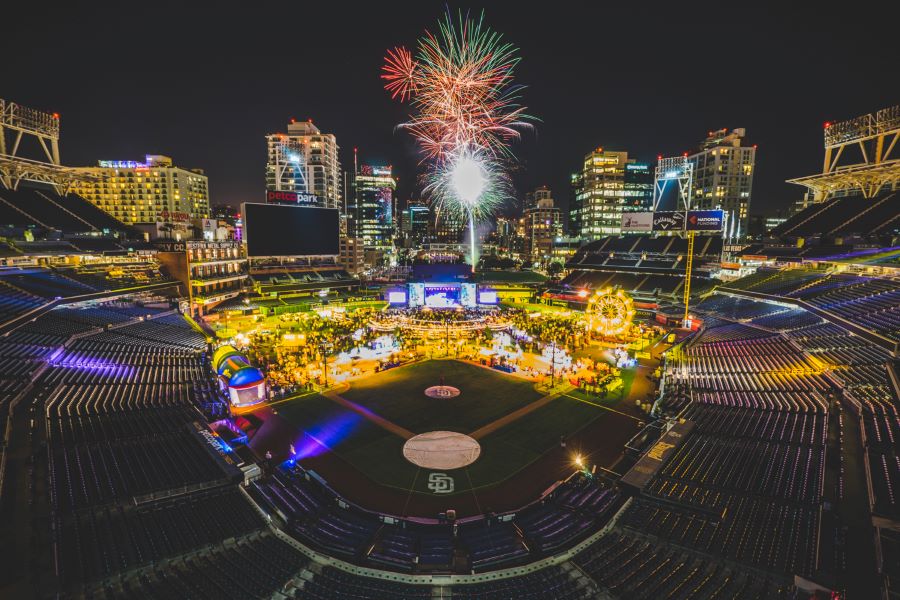 Comic-Con Museum
San Diego's signature annual event now has a year-round home in Balboa Park's historic Federal Building and provides an endlessly stimulating environment for special events. Scheduled to open in summer 2021 at publication time, more specifics about the venue's event rental offering will be available shortly.
Getting There
San Diego is served by San Diego International Airport, which is located three miles north of downtown. Los Angeles International Airport is located 125 miles north of San Diego.
Connect
San Diego Tourism Authority
877.973.6338
Read Next: San Diego Shines with New and Improved Meeting Hotels and Venues